Earlier this year, I had the luxury of being invited over to Kuala Lumpur to experience the launch of Jurlique's Activating Water Essence! Being such a big fan of South Australia famous local brand since my undergraduate days, it felt like a dream come true to enjoy such a great privilege. My dream is to still visit the Adelaide's farm eventually, to truly immerse in the brand at its finest… I admit, I'm not just into beauty products, the marketing and vision of a brand plays a big part in building my love and trust for them. Anyway, let's move on to the focus of this post:
Jurlique Activating Water Essence
and some insight on the brand itself!
But first, lunch at Madame Kwan upon arrival! It's such an iconic restaurant that serves local delight if you're keen in trying out some famous Malaysia dishes but couldn't afford the luxury time to travel around to the hidden gems. They are a good alternative that even Malaysians enjoy dining in 🙂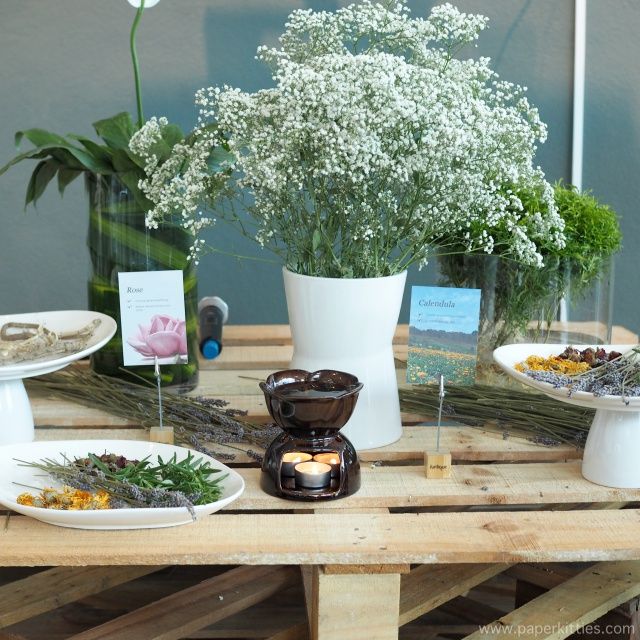 After our tummy was happily filled up, our senses were then greeted by such a beautiful set up that smells of amazing Jurlique essential oils! It sure bring back memories of how I once loved walking past Rundle Mall, enjoying the enticising scent floating out of the Jurlique store.. trying its best to lure me in :p I have since own a bottle of Geranium essential oil that's known to treat acne, reduce inflammation, alleviate anxiety and balance hormones. For me, I just sprinkle a few drops into a hot water tub to soak my eczema-prone feet in after a long day. It not only smells amazing but help promote emotional wellness too – so much goodness in a bottle!
Above are the four main ingredients commonly found in Jurlique products:
Calendula
-soothe and minimise redness
-comfort delicate skin
Lavender
-relieve headaches and muscular tension
-relieve nervous tension, stress and mild anxiety
Marshmallow
-hydrates and balances
-attract and retain water to provide lasting hydration on skin
Rose
-improve general wellbeing
-relieve nervous tension and stress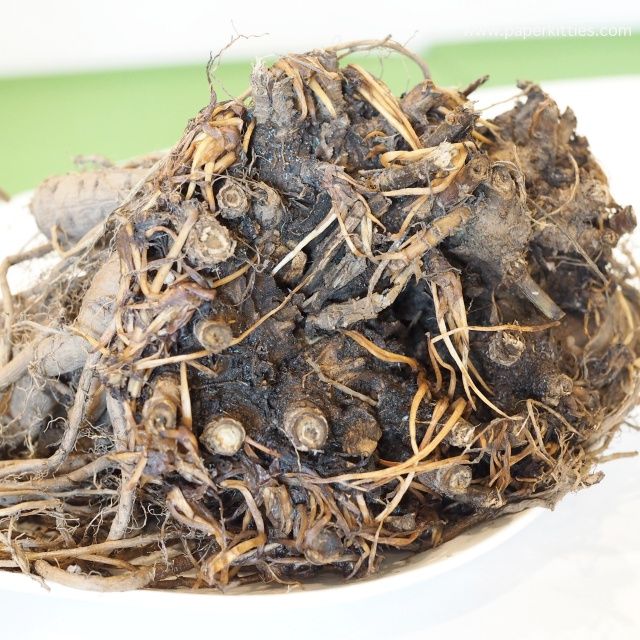 Can you guess what this is?
This is actually the main ingredient in Jurlique Activating Water Essence:
Marshmallow Root
freshly flown in from Adelaide Hills! The Jurlique farm believes in not just growing their ingredients organic, but biodynamic† too. By working in harmony with the cycle of nature to grow their plants in, Jurlique create the best conditions for growing their plants naturally healthy, potent and pure. #Funfact, Jurlique recycles any unused part of the plant into their farm-made organic compost.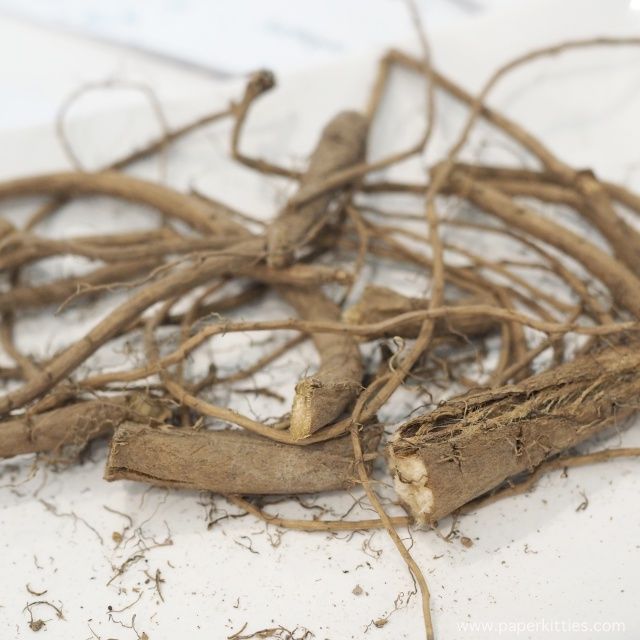 I've never known that such a plant exist until this very skincare was launched actually, and I'm just so fascinated by it! The root is the most effective part of the entire Marshmallow plant as it contains a high percentage of thick, syrup-like liquid called mucilage that's known to have intensive hydrating, softening and balancing properties. It is harvest only during Winter as that is the time of the year when the root is most rich in nutrients drawn from the rest of the plant, and contains its highest concentration of active compounds.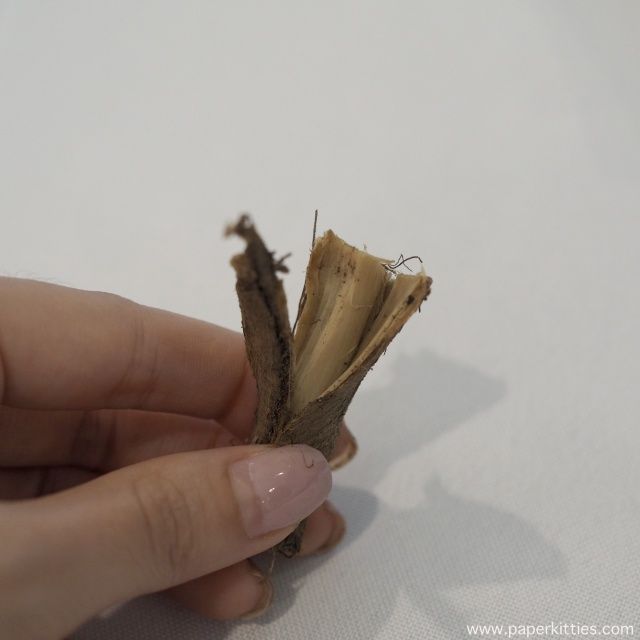 The inside of a Marshmallow Root is so moist and sappy inside, I enjoyed playing around with it! Haha. So basically the main function of this product is to attract and retain hydration for a long period of time. In other words, Jurlique Activating Water Essence has a tri-level activation: hydrate, condition and revitalise.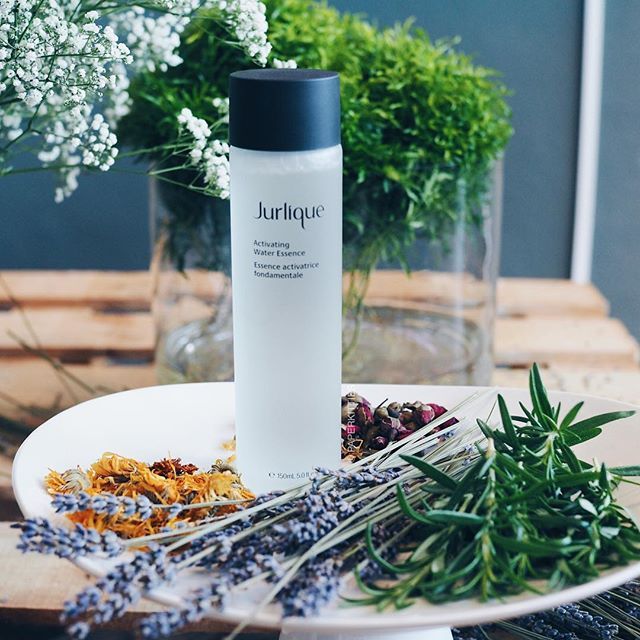 To be used after toner and before serum, Jurlique Activating Water Essence is an essential skincare step that's suitable for all skin type. It helps hydrate one's skin while enhancing the performance of the remaining products used in your skincare routine like serum and moisturiser! Thanks to the marshmallow root extract, it also improves your skin's ability to retain moisture – a need for most of us who are too used to staying within a/c rooms in this humid weather. In dry weather, it also helps to form a protective barrier to rebalance dry skin and prevent moisture loss.
Of course, Jurlique Activating Water Essence also comes in an exclusive biodynamic blend of 7 potent botanical extracts namely Calendula, Neem, Lavender, Rosemary, Horsetail, Witch Hazel and Nettle. All these just to soothe and calm your skin while rebalancing and nourishes it.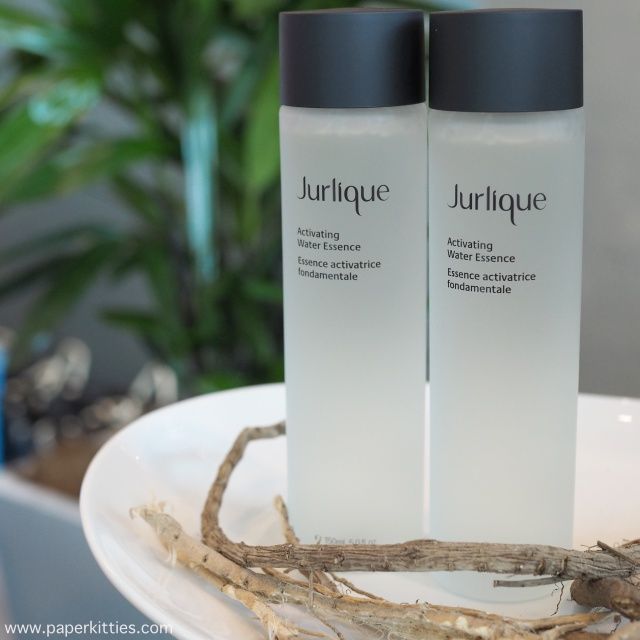 On first impression, it simply looks and feels like water to me, just slightly thicker in consistency. Lol. It felt like nothing to me initially but I had grown to love and be reliant on my Jurlique Activating Water Essence. For starters, I simply love how my skin just soaks the essence up and evokes a calm and soothing sensation due to its light, herbal, botanical scent. On days that my face is feeling exceptionally dry, I like to soak the essence up in a compressed facial mask sheet and apply it on my face for 15 minutes. A little goes a long way with this bottle; it simply amazes me on how something so light in texture can do so much wonders in boosting up the moisture in my skin. x
Tip: On lazy days, simply skip the toner in the morning and go straight to this. When I'm extremely lazy (on weekends), I tend to simply use my Jurlique Intense Rosewater Balancing Mist to seal the deal and voila, I'm good to go for the day~