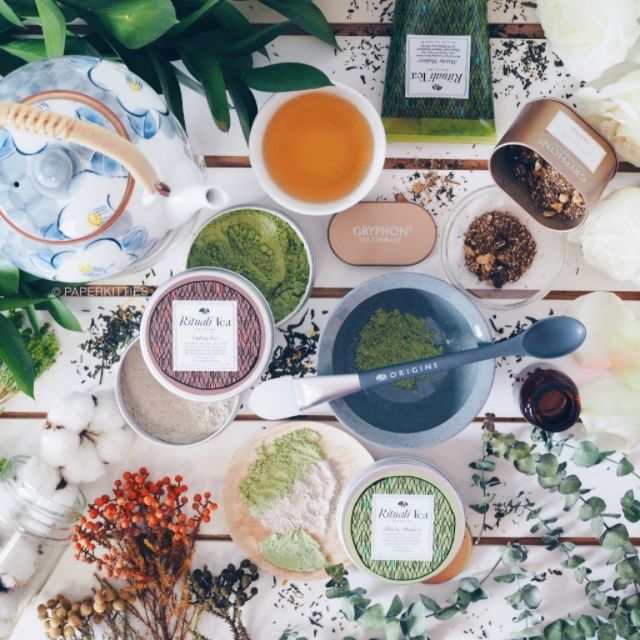 For a tea lover AND a maskaholic, the newly launched Origins Rituali Tea sure is a dream come true for me! Instead of the usual ready-to-use masks, Origins upped their game by making it feel more personalised for a much needed DIY spa session at home. Origins Rituali Tea come in 4 varieties of Powder Face Mask and a complementing Cleansing Body Mask to match, namely
Matcha Madness, Oolong-La, Feeling Rosy and Mind over Mate
. Armed with a bowl and spoon/spatula combo to complete my Zen oasis, I'm all set up to indulge in some me-time! Read on to see what I bagged home..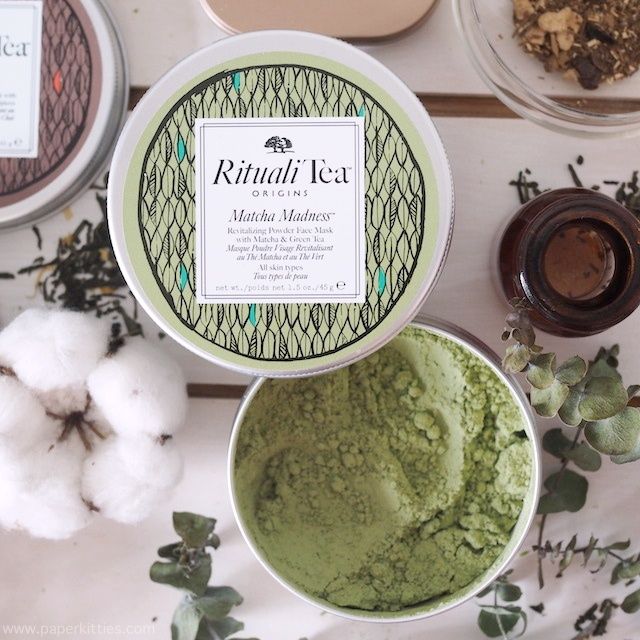 Origins Rituali Tea Matcha Madness Revitalizing Powder Face Mask
This was without a doubt a hot favourite amongst us ladies, you just can't go wrong with matcha and green tea!
Matcha Madness
aims to smoothen and even skin texture whilst renewing it. Meant for all skin type, it is soothing to one's senses with this herbaceous green tea.
It's simple to use, really. Scoop 2 level spoons of powder with 2 spoons of warm water in a bowl. Mix them well, until the texture is smooth and creamy before applying evenly to you clean, dry skin. Leave on for 10 minutes and rinse. If you intend to multi-mask like I'll be showing further down the post, reduce it to one level scoop per mask while still keeping to the 1:1 ratio. Not exactly rocket science eh~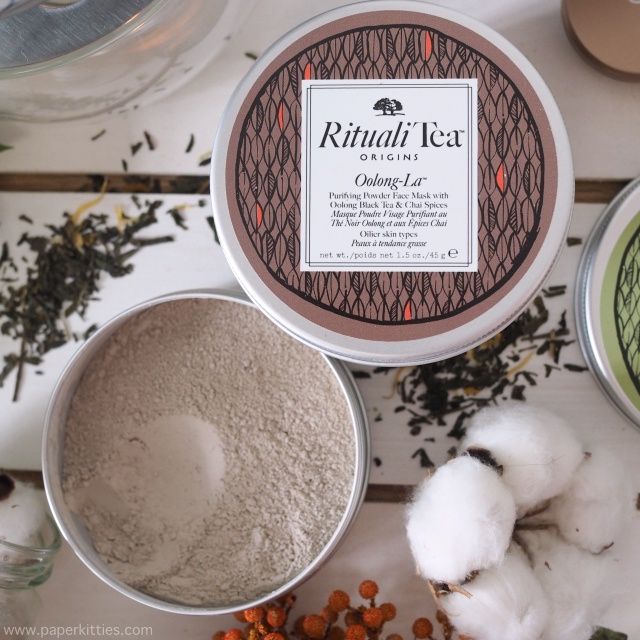 Origins Rituali Tea Oolong-La Purifying Powder Face Mask
If you have oily or combination skin, I recommend adding
Oolong-La
into your shopping basket! An oriental blend of Oolong Black Tea & Chai Spice, this purifying mask exfoliates and absorbs excess oil whilst leaving skin clear and smooth. Love that it helps warm my senses with black tea and subtle spicy notes of cardamon and cinnamon.
RBF game strong – I tried smiling but still ended up looking stoic -.- Nevertheless, I love multi-masking with this Origins Rituali Tea as different face mask ignites my sense of smell differently, it was such a treat! Oolong-La on my T-Zone and Matcha Madness on my U-zone. There were bits and pieces of the tea leaves, resulting in a gentle exfoliation during wash off. These powder masks are so different from my usual masks, it was indeed a surprise to acknowledge how my skin wasn't feeling taut even as the mask was drying up. In fact, my skin looks squeaky clean yet feeling baby soft after this mini me-time. Don't you just love products that shows results?! :p

Origins Rituali Tea Matcha Madness Revitalizing Cleansing Body Mask
Moving on to the the Cleansing Body Masks, they basically start as a balm and transform into a body scrub with creamy lather when mixed with water. For
Matcha Madness
, this antioxidant-rich exfoliator helps to polish and purify skin, leaving it soft and smooth.. just like my face! Scent wise, I find it much more soapy instead of the strong tea-scent as experienced with the facial mask.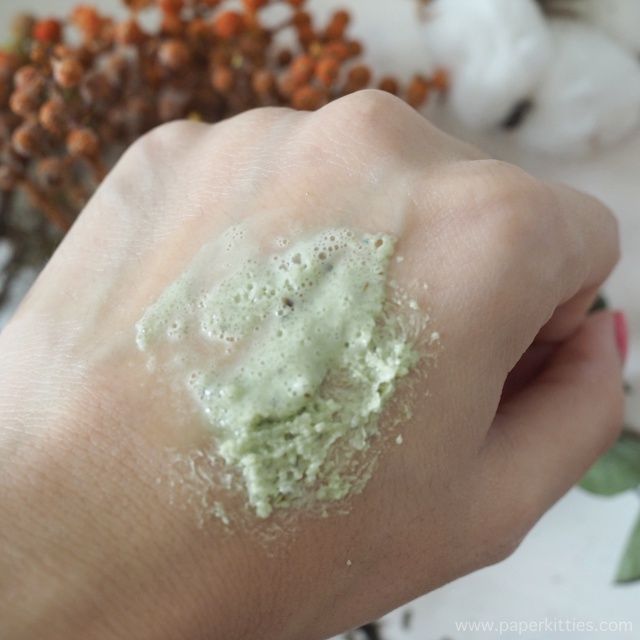 As it already came "pre-mixed", I must say that it was quite difficult to squeeze out initially – a tip will be to do it bottoms up under a warm shower. Compared to the tea leaves in the powder face mask, you'll experience a much coarser granules to make scrubbing so much more satisfactory. Don't worry if you have sensitive skin though, they dissolve pretty quick into yummy matcha; leaving you with fresh, soft skin with an exfoliated appearance. It wasn't messy to use and easy to wash off, appreciate that it doesn't dries out my dry skin too! This new launch sure had surpass my expectations, you got to try it out 🙂 x