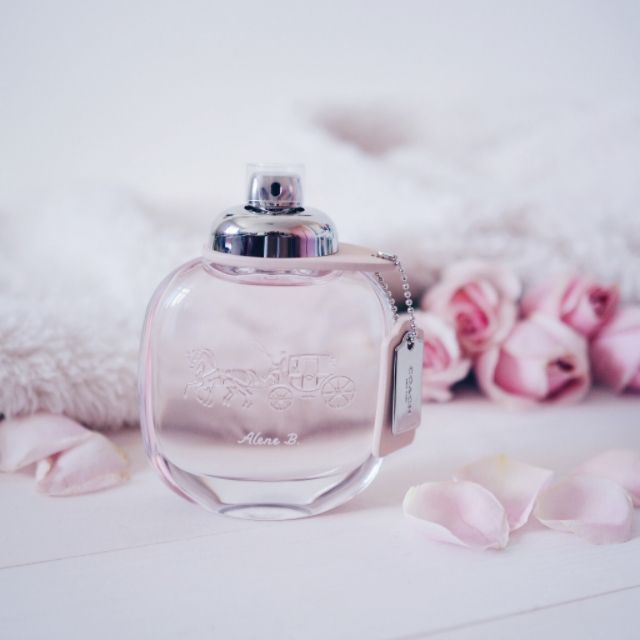 This rainy week calls for a sweet, musky spritz by Coach the Fragrance for an energized vibe inspired from the vibrant New York city 💗 One thing that tug my heartstrings at first sight was of how simple and classy the bottle is, with Coach's signature turn-lock Coach handbag closure along with it's leather tags.
Opening with floral notes of raspberry leaf, pink pepper and pear before it gets amplified by a hearty Turkish Rose 🌹 It then makes a soft exit of suede musk and sandalwood that makes me just want to cozy up with my knitted cardigan for that soft familiar vibe I had down under (on cooler days). What's your fragrance pick today?
Throwback to the time when we trio had dinner at
Ding Dong
with Celine to celebrate Linda's belated birthday! 🎉 Linda and I are always on the lookout for new "hipster" bars to try cuz I'm a fan of exotic cocktails~ I have always wanted to try Tippling Club but was a little too late for their famous mixologist so Linda suggested Ding Dong that's famous for their nostalgic cocktails!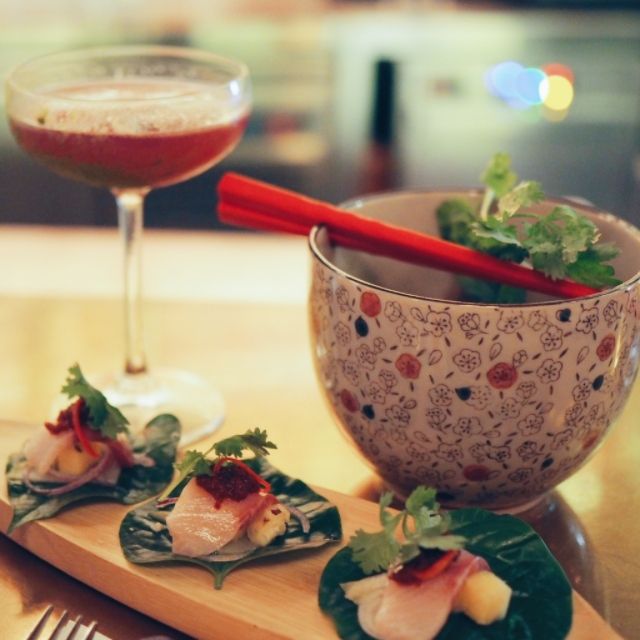 We weren't sure what to order so we decided to be adventurous and choose the "Feed Me" option ($52 per head for 2 cold dishes, 2 hot dishes and 2 mains, $68 included 2 desserts) and they will adjust the portion accordingly to fit us trio.
Here's featuring the cold dish: vietnamese chicken salad and kingfish sashimi + mango + betel leaf.
Oh and my first cocktail for the night: Astroboy! Sweet and sour, I like!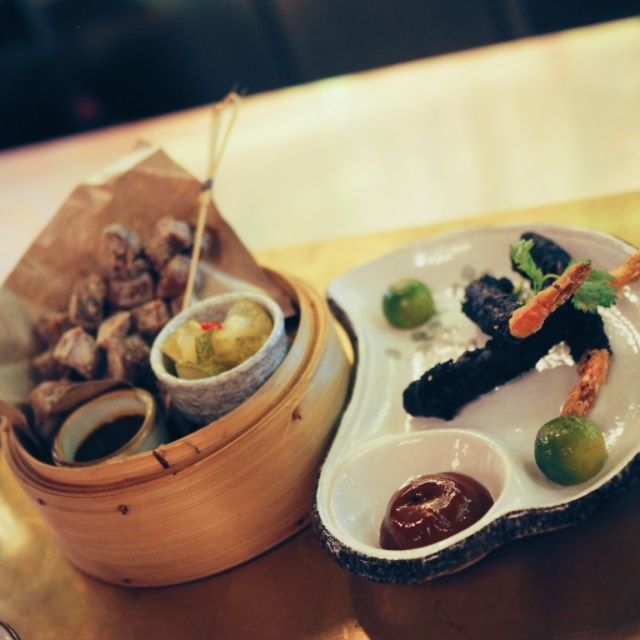 Hot dishes: fresh prawn tempura and lamb tongue. So exotic! We weren't quite used to the latter but thankfully it doesn't taste too "smelly".
Side track abit, we were sitting by the bar because the waiter refused to sit us on the empty tables that he claimed was all reserved (barely true since it's mostly empty).. But it turned out to be for the best as we were well-entertained by the dessert chef and bartender! They were my highlight of the night 😂
My specially concocted cocktail to complement my mains 🍸
Celine's jasmine and pear bellini that's so yummy!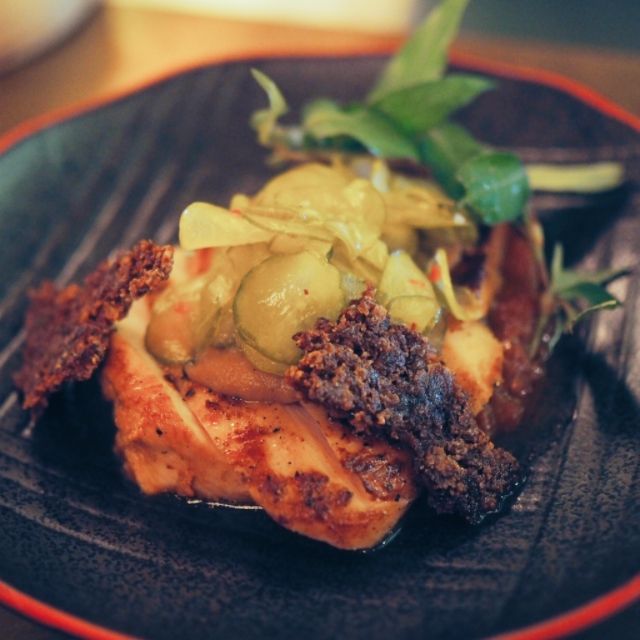 We truly enjoyed the mains though. The chicken is sooo tender..
And this assam barambundi… Woohoo 👌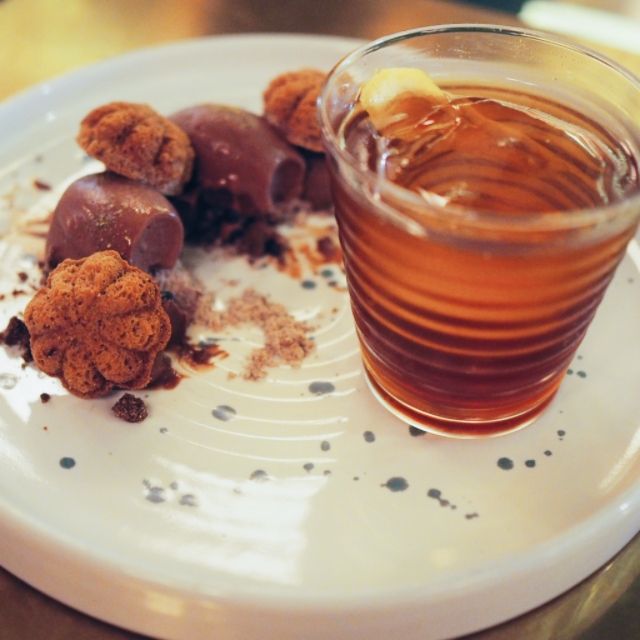 We were quite unsure of the desserts so we choose two and this chocolate madness was complimentary from the dessert chef! Black & Gold cocktail that we rejected cuz the taste of bourbon is too strong. I initially ordered it cuz there was Earl Grey Liquer in the mix, but couldn't taste it.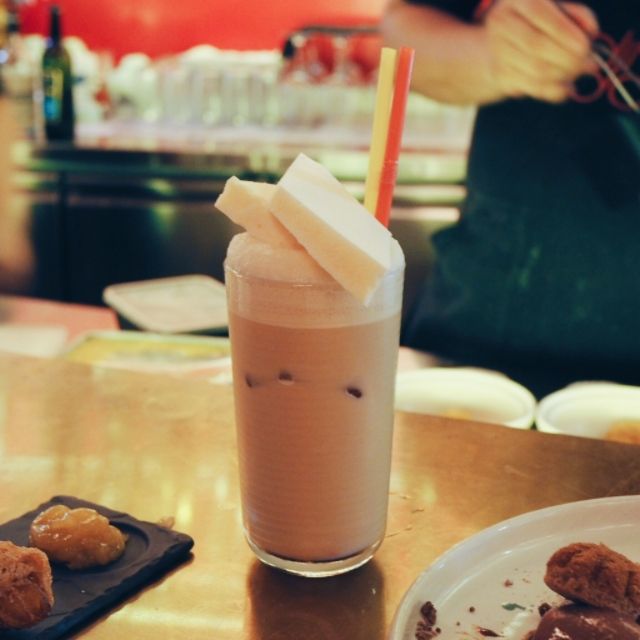 So here's another specially concocted cocktail that taste like earl grey smoothie but is also fizzy. I love it! Def will order for starters when I'm back~
Told you we had the best seats in the house! Which our bartender later admitted that she was the one that picked up Celine's reservation call and deliberately seated us there 😂😂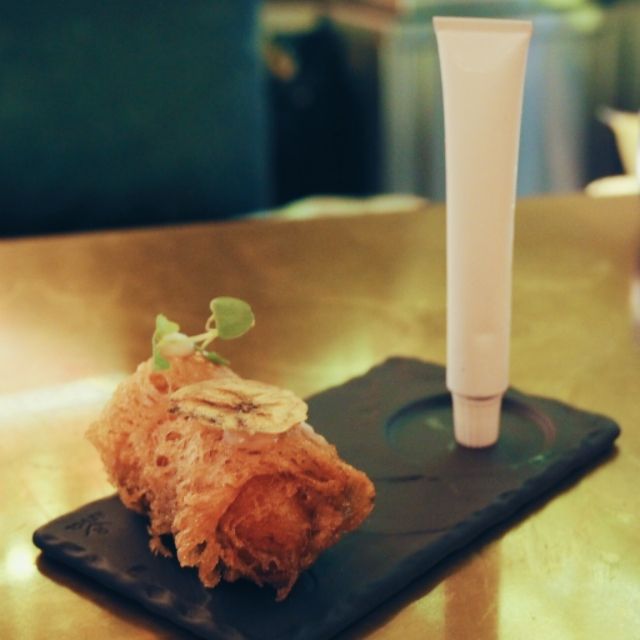 Fried banana with nata de coco (+ ginger?) in a tube. Yumms!
Ding dong mango in a tango~ I'm glad to have chosen you right from the start!
I love the ambience, the food, the cocktail and mostly importantly, the staff who entertained as thoroughly. Upon knowing we were celebrating Linda's b'day, they even served us complimentary shots that tasted like tie da jiu, I almost died. Lol. Not to mention having them sing an impromptu birthday song as we were walking out 😂😂
I would love to pop back again in future just because I love their hospitable service. It's so rare to find good service in Singapore that's so genuine and fun. It makes the price point much more worth it 👍🏻