I find it amusing how my first exposure to
PANDORA
was not via any social media platforms, in fact, it was from my mom! Being the ever modern mommy that she is, this woman chanced upon
PANDORA jewelries
way before there was a cult following.. and unlike most ladies who celebrate the idea of buying one charm at a time to signify an important moment in their lives, my parents filled the entire bracelet at one go, with spares -.-
With that, it comes as no surprise that a family heirloom was "born" and I can't wait to share with you guys what my parents have picked for me after #Operationkitties is over! For now, let's focus on what else PANDORA has to offer 🙂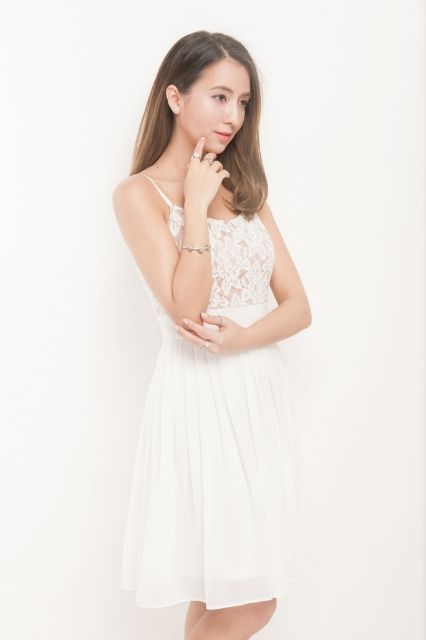 When it comes to choosing jewelries, my sense of style is very similar to my usual choice in life: simple, fuss-free but elegant. Reason being that chunky accessories tend to look way overwhelming on my petite frame, and as fashionable as it may be, it's hardly timeless. Instead, I tend to lean towards those minimalist jewelries with some key features to bring out the piece. My most adventurous and favorite style is definitely to stack different rings at a time. Not only do they flatter even the simpliest manicure, they look so insta-worthy for my #notds!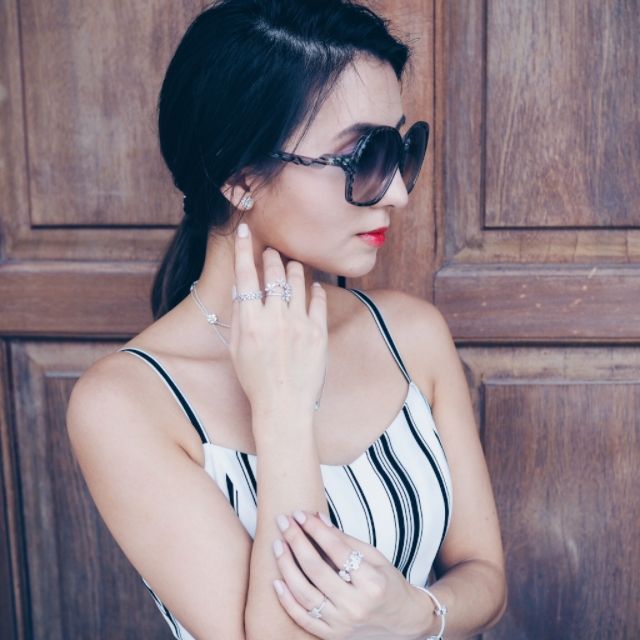 Today, I will be teaching you little kitties on how to mix and match
PANDORA jewelries
my way! Feminine and dainty, as per the usual #ootds like the one above, what else right? ;p
Although PANDORA is very much famous for its gorgeous charms, what many may have failed to notice is the equally luxurious hand-finished rings they have to offer in a plethora of styles! Think sterling silver and 14k gold rings in timeless motifs and sophisticated craftsmanship, they are perfect for stacking, mixing and matching.. whatever your creativity and mood allows you to be. Just embrace it!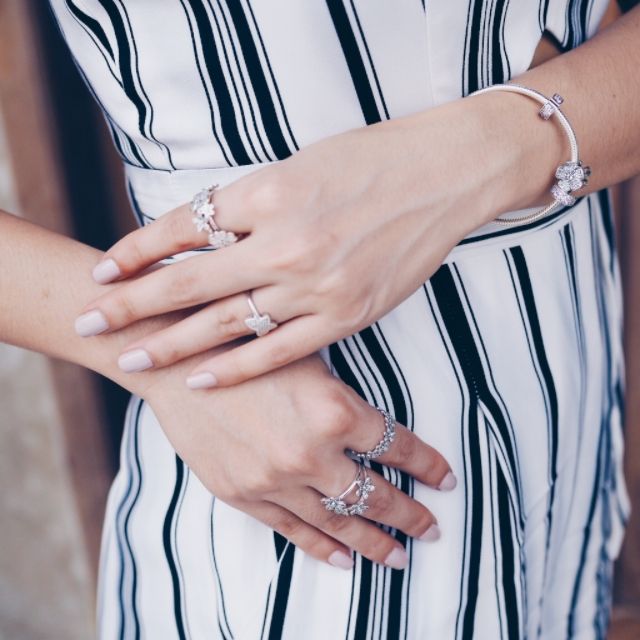 Seen on me are Victorian-era influences of lace and bohemian floral blooms to hints of flowing romantic notions, this
PANDORA collection
is the perfect pick for dainty dollies – with a hint of modern chic. Even for my sense of style, I can't take anything that swings too girly that it lacks character and strength; cuz I'm far from that. Yet with these
PANDORA floral rings
that are each made up of different beautiful flowers such as white primrose, apple blossoms, daisy etc.. I love how each piece has a story of its own, but when you stack them up together, it evokes a whole new different vibe of playfulness and uniqueness.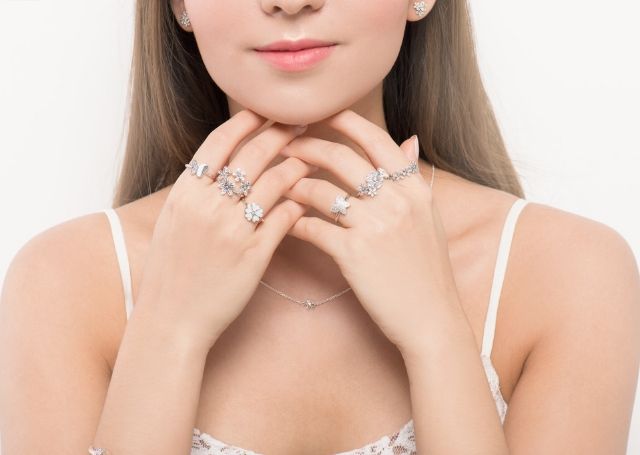 If you have yet to noticed, both my middle fingers are actually stacked with two different types of
PANDORA
floral rings that complement each other perfectly. To add on a bold yet understated elegance, I have added a couple of butterfly rings as well; it feels like I'm wearing a garden on my fingers! Haha. And that's what I'm trying to highlight to you.. you can be adventurous without losing your individuality! Just go, have fun with them~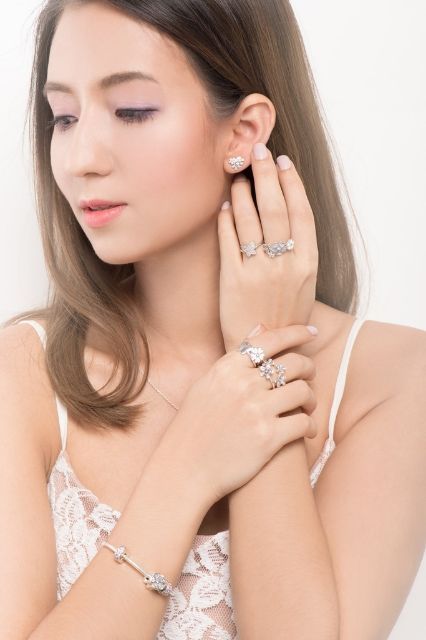 Oh oh! Don't forget to take part in the voting contest and support me at
clozette's content hub
please, link
here
! By doing so, 3 winners will stand a chance to win a voucher worth $89 to purchase a ring from the collection!
If you can't wait to lay your hands on the PANDORA rings soon, do pop down to any PANDORA stores from 16-19 June… "Buy two rings and PANDORA will treat you to a third."
You're welcome kitties! x