While others started their year with a bang! Mine turned pretty shitty real soon. Perhaps I brought over too much baggage from the previous year, perhaps I am suppressing too much negative emotions and the year end closing sure didn't help… whatever it is, I wasn't feeling happy and all I wanted was to get away from this mess. People live like birds in the woods: when the time comes, each must take flight. And so, I planned a trip on a whim.

I have not been travelling since my Perth roadtrip in August and have been itching to do so ever since. Nor have I had the opportunity travel alone since I graduated, oh how I've missed that. I miss being able to exploring at my own pace and embrace the feeling of being lost in a foreign land. Just that the added challenge this time will be the potential language barrier..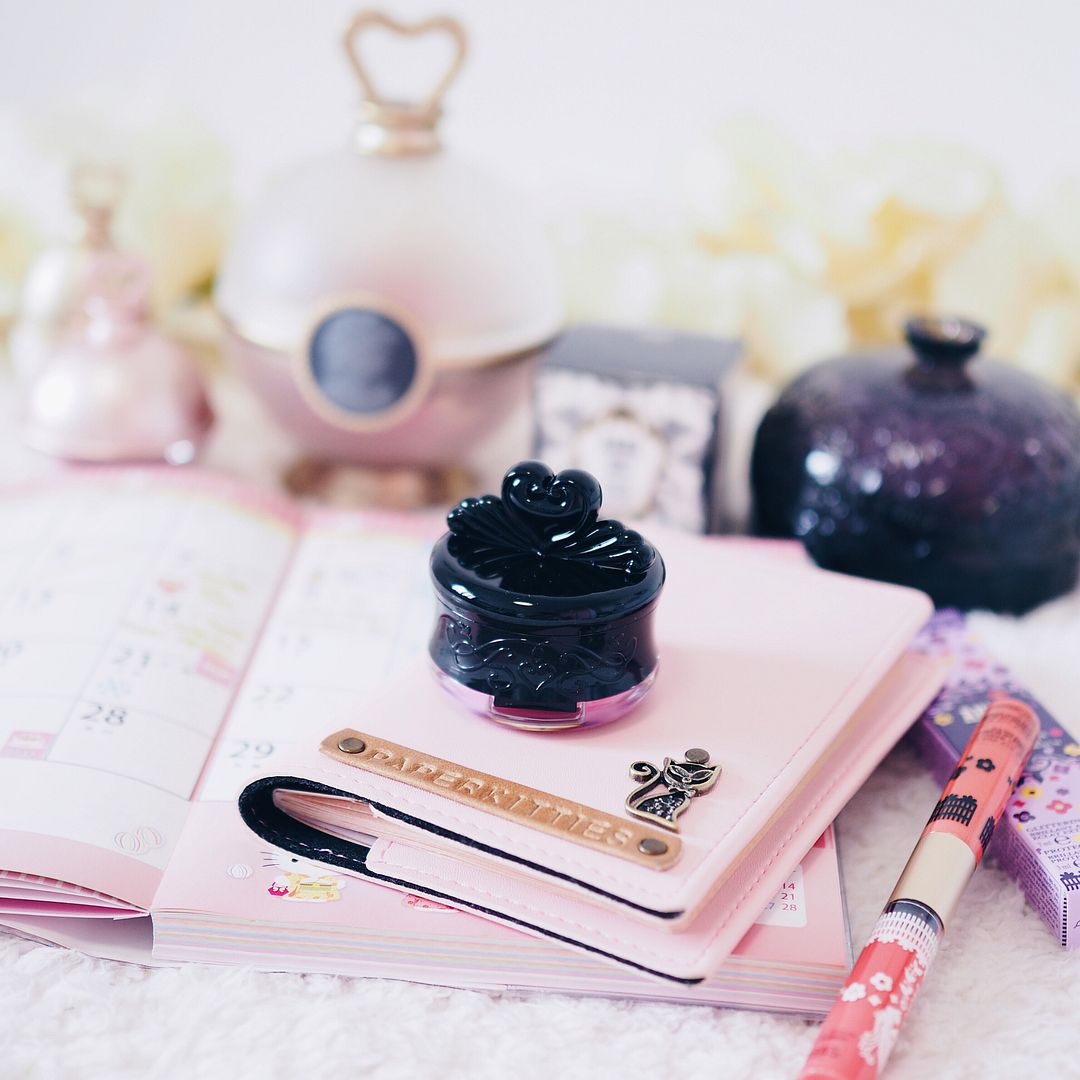 Yes, I'm flying off to the land of Hello Kitty, Les Merveilleuses Laduree and Anna Sui ♥ Travelling along with me to satisfy my thirst for wanderlust is none other than the whimiscal cosmetics from Anna Sui Spring Collection 2016, my favorite choice to achieve a minimal, fresh face look!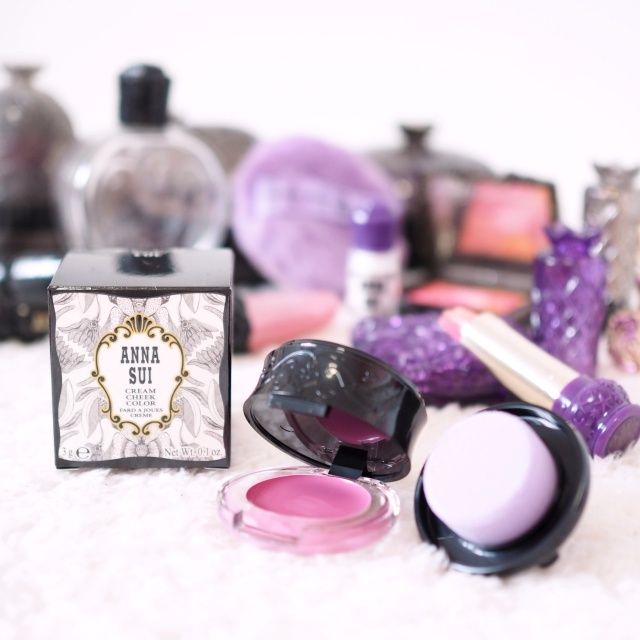 Inspired by the look of travel stamps, Anna Sui's new cream cheek color comes with an attached sponge applicator to not only effectively reinvents the way one applies blush, it also helps eliminate the need to bring a brush around. Fuss-free for travelling and saves me the cumbersome need to worry about my blusher breaking or that I've forgotten to bring my brush!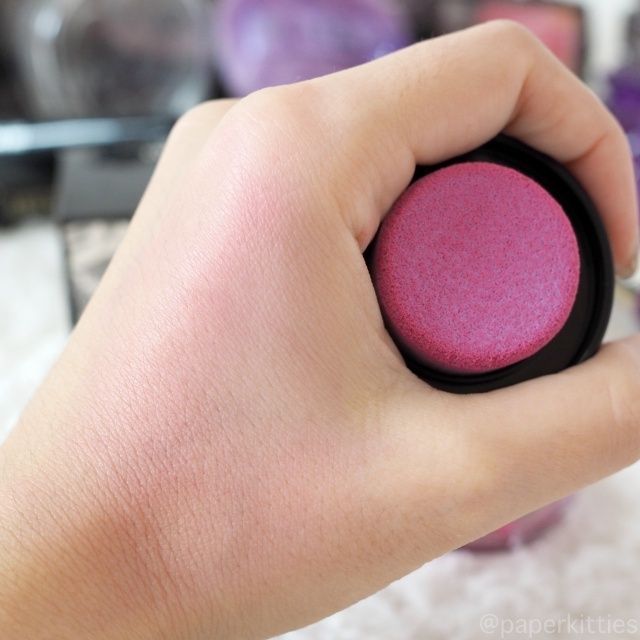 Anna Sui Cream Cheek Color
comes in four shades, SGD38 each. Mine is in #303 Neon Pink. Lightly tap the sponge against the blush before "stamping" it across your cheeks. Despite the creamy texture, it actually gives a light, powdery finish to create a multidimensional soft focus effect – very kawaii and lightweight, like as though you are glowing from within. I like using it to achieve a fresh face look, just tap it around your cheekbones and blend the sides.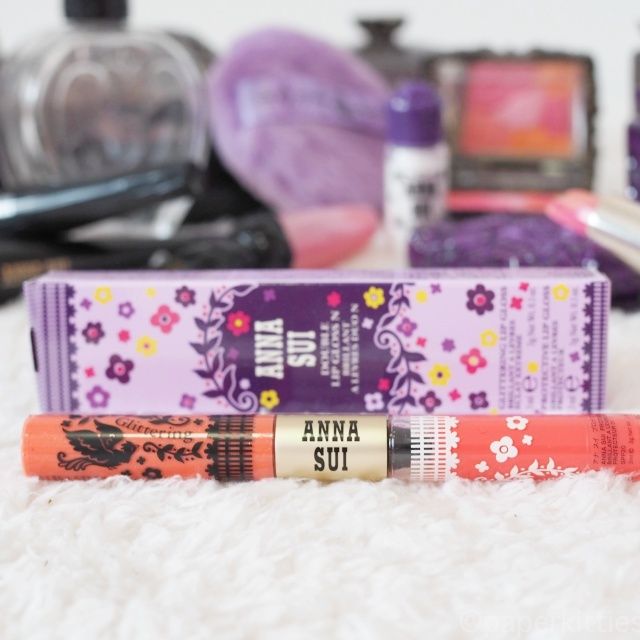 Travelling is all about packing light, yet there's always this tingling fear hat I may be missing out on the fun shades during my holiday :B For those who like to mix and match like me, why not try this two-in-one
Anna Sui Double Lip Gloss N
?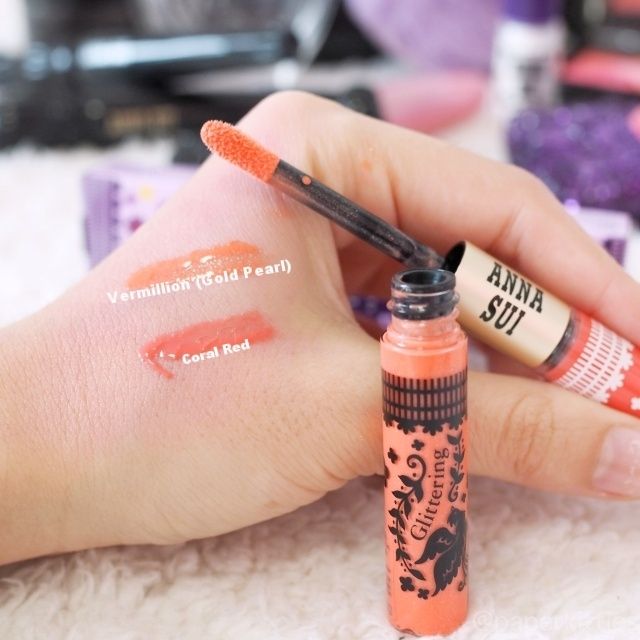 At one end, we have the glittering lip gloss with a lustrous shine, and a protective lip gloss with SPF20 to shield your lips from harmful UV rays on the other. My pick is Glittering 01 in Vermillion (Gold Pearl) x Protective 01 in Coral Red respectively. The good thing about Anna Sui's lippies is that they are never drying. I have own at least 4 so far and none have ever failed me, this neither~
It was pretty fun getting lost in transit due to Japan's complicated transit system. Took me awhile to figure everything out and it was all a breeze after which! I always appreciate the peace and serenity in their public transport, it's a refreshing change from what we have to put up with in Singapore. My choice of lodging this time round is none other than my dearest Kako's humble abode, love how I will be able to experience the culture difference and catch up with her after she ends work! The above was my mini welcome pack from her – power bank, wifi, chocolates, instant food and even a pair of gloves to keep me warm. So blessed 🙂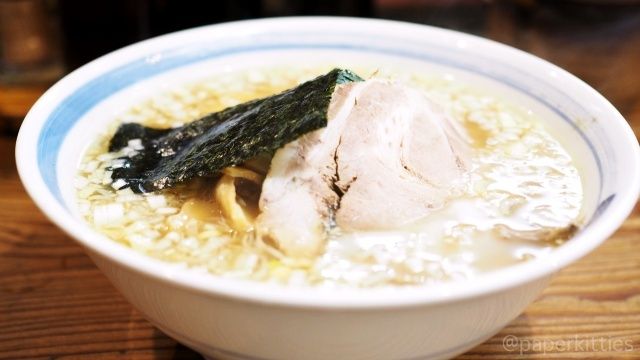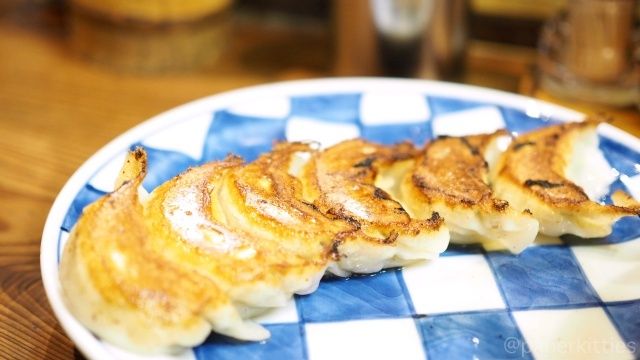 Today's first adventure was to Kijijoji as I wanted to experience the ochakara cafe that Evonnz was talking about, not much of a success so I ended up in a gyoza restaurant to satisfy my growling tummy. The portion was HUGE and yummy, for only 1000yen. Was very fortunate to have a caucasian helping me out when my half past six Japanese failed, and was also given a few recommendations to add onto my to-do-list by him. Thankful for always meeting such kind souls. x
Follow my blog with Bloglovin ♥