Editorial
Introducing the all-new Loving Days Fragrance Line of scented body care products, Etude House has specially designed these babies with a dash of vibrancy to take you from day to night, no matter what the occasion. Scented with natural and subtle hints of fruits, flowers and citrus, this collection comes in three girly ranges for you to mix, match and layer your scent! From fragrance mist to body lotions, expect a complete line to cater your heart's desire~ Today I will be elaborating on the Loving Days Fragrance Body Set consisting of a pair of body wash and lotion; each comes in a really cute box that is perfect for gifting too!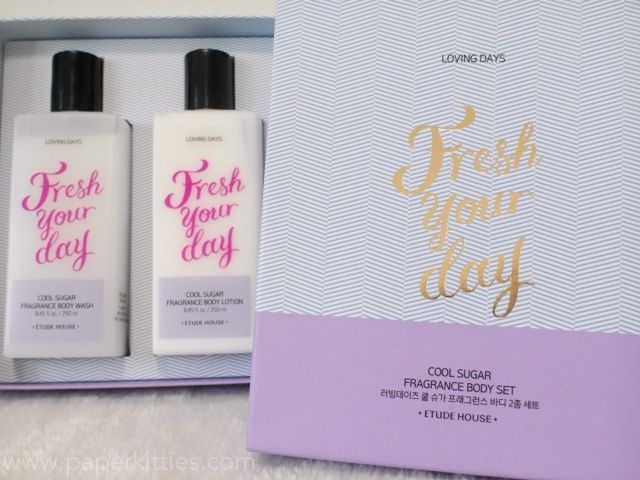 Cool Sugar Fragrance Body Set
Top notes: Watery Fruits
Middle notes: Violets and Lilies
Base notes: A blend of peach and musk
This set was voted top favourite among my colleagues and me! Freshen up you day with this light fruit scent that has a lingering peachy scent to remind me of my young and carefree days – all fun and no work :p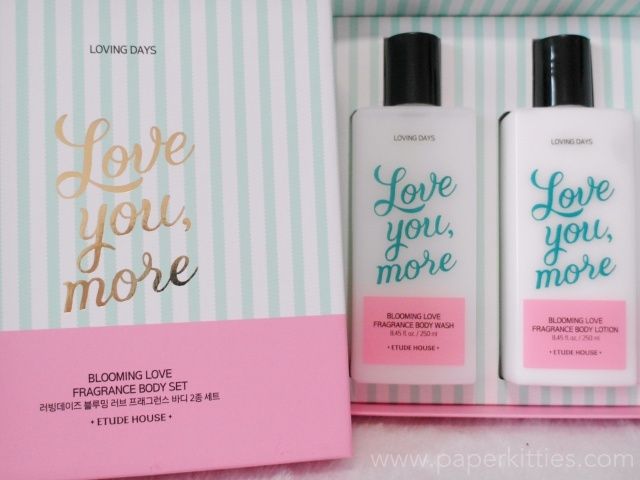 Blooming Love Fragrance Body Set
Top notes: Peony and Roses
Middle notes: Berries
Base notes: Soft amber and wood
Love you more with this fruity floral scented duo of body wash and lotion to evoke the sweet memories of your first crush – think pink flowers and berries.. couldn't get any sweeter than this eh?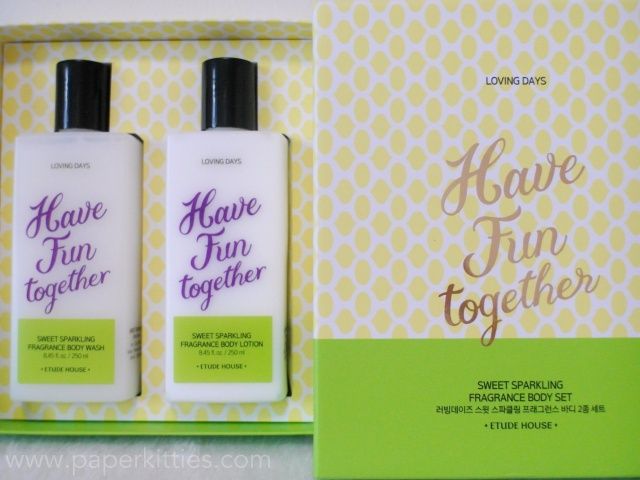 Sweet Sparkling Fragrance Body Set
Top notes: Citrus Flashes
Middle notes: Freesia and Jasmine
Base notes: Light Musk
One can expect to have loads of fun with this citrus floral scent to rejuvenate your senses, I like to think it as the perfect Summer duo! And with Singapore being technically Summer all year round, I reckon we have a winner here~