Editorial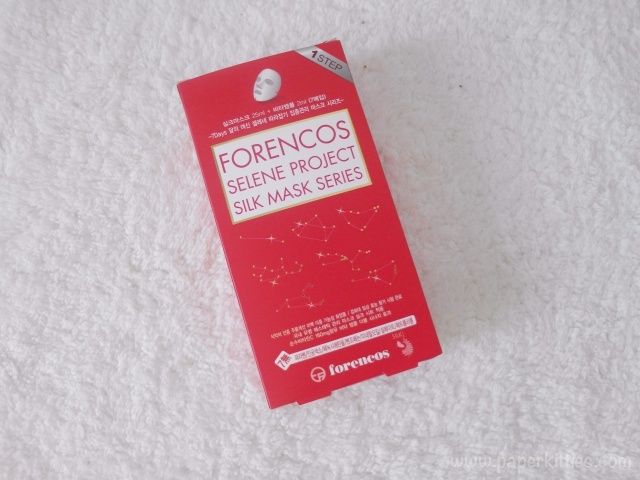 Forencos Greek Mythology Mask Series translates the story between every single day of the week and the gods who are behind them. In other words, this is a 7-day intensive masking program aimed to target on 7 different skin problems by rejuvenating, refreshing, revitalising, relieving, regeneration, revival and resolution. Each mask consist of two steps: applying the mask base ampoule attached before using the sheet mask.
I have never ever went on an intensive daily mask program before so this was definitely a first. Surprisingly, my skin enjoyed the treat very much. After the 7-day program, I'd noticed that my complexion was much brighter and translucent. I really like the concept of rotating among the masks and was actually looking forward to opening a different mask everyday. Read on to know more on each mask and its benefits!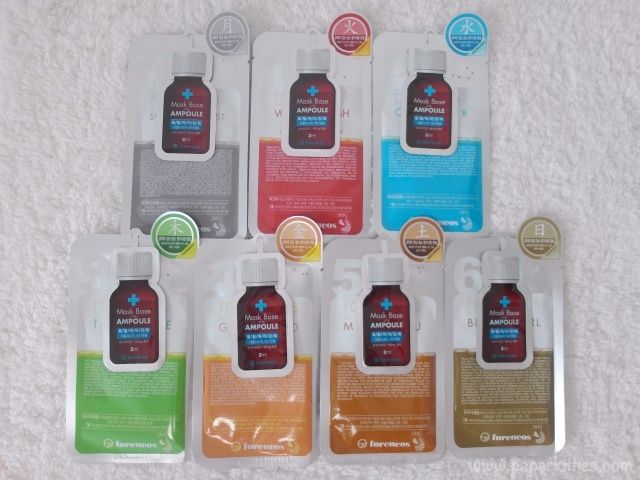 The 7-day program starts on Tuesday with the Forencos Hephaestus Volcanic Ash Detox Silk Mask to eliminate dead skin cells and clean and contract pores. Well to be honest, I was pretty shocked at the clay-colored essence oozing from the mask. After leaving it on for 20 minutes, I tapped the essence into my face and washed off the excess as I didn't want to risk any breakouts. Moving on to Wednesday, the Forencos Poseidon Caviar Moistuire Silk Mask will provide your skin with moisture and increase the collagen production. From Wednesday onwards, the masks were back to their usual transclucent self but I sticked to washing the remainder off after each application to be safe (there's no wrong in doing that either, fyi). Thursday's mask was my favorite! The Dryas Tee Tree Relax Silk Mask to calm and soothe the skin, perfect for my troubled skin!
Celebrating TGIF with 24k pure gold to treat wrinkles and help blood circulation while delivering minerals, I'm ready to party~ Saturday's mask was an intensive treat with Horse oil to control sebum secretion while aiding in skin regeneration and elasticity. Still on a weekend treat, I pampered myself with the Peal Silk Mask on Sunday to reinforce skin's immunity and acidity for a bright complexion. Finally, I chased my Monday blues away with the Bird Nest silk mask for a total turnover: moisture, elasticity, skin tone, it cleans and protect the skin.