Editorial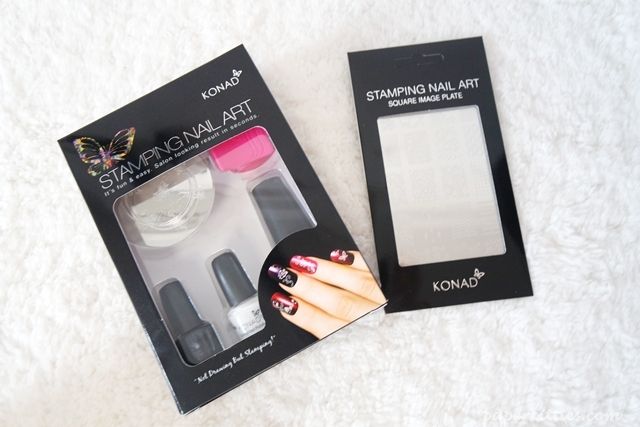 KONAD Stamping Nail Art is a nail-imprinting kit that lets you put designs by stamping pre-designed images on your nails in minutes. Stamping Nail Art have been around for quite a long while but believe it or not, I've never actually tried this! I have seen others rave about how amazing it is but somehow I have never felt convinced enough that this is not just another marketing gimmick that I will eventually throw aside. Boy was I missing out!!
Unboxing my Konad Stamping Nail Art Set, it comes with two mini special polishes in onyx and white. It also comes with a full size top coat, a scraper, a stamper and an m36 plate. Lucky me also received an extra plate, Konad Square Image Plate 01, c/o BNTNews and Konad.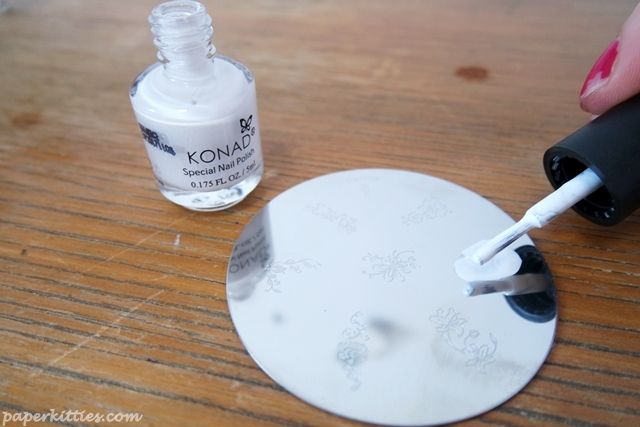 It doesn't takes a genius to figure how the stamping set works but to stamp it perfectly on your nails is a whole different level of skill altogether. For starters, apply polish on the design of your choice.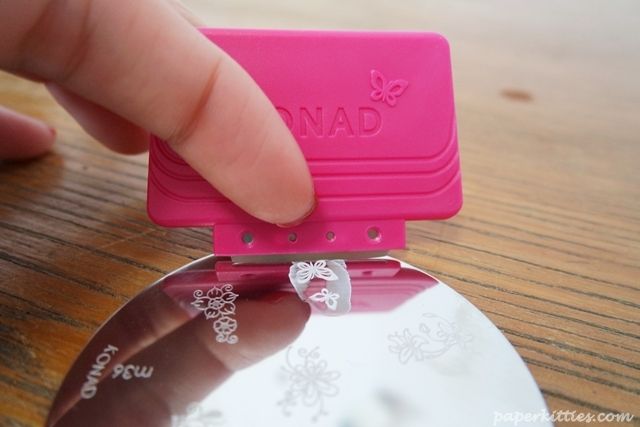 Next, quickly scrap the excess polish off with the given scraper. No dilly-dallying here as the polish dries up pretty fast.
Immediately press the stamper onto the plate to pick up the design…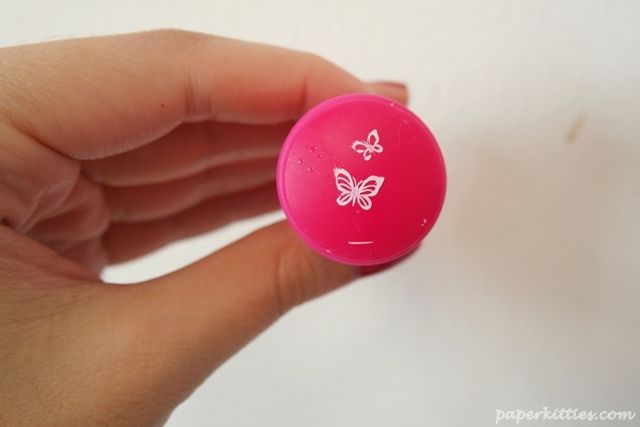 Now stamp the design onto your nails from left to right (or right to left~) and voila! This is the hardest part which took me quite a few tries to get it right as just a slight hesitation would mean that the entire nail art either get distorted or incomplete.
However, if you have the time and patience.. practice makes perfect. I would definitely recommend you to try it out, unleash your creativity and have fun with your own DIY nail art. When done perfectly, it looks really classy like you just got your manicure done at a nail parlour but a fraction of the price. Why not right? 🙂
Check out Bntnews for Korean news and trends!
Other BNT Girls: Kine, Joanne, Doris, and Bella