Editorial

I'm excited to announce that I'm part of the BNTGirls again! Say hello to upcoming reviews on a huge variety of K-beauty products – some not even available in Singapore, but hopefully will be useful for your future beauty hauls in Korea! Kickstarting with an old favourite, I have previously reviewed the ISOI Bulgarian Rose Blemish Care Serum on my blog before
(here)
so this will just be a simple follow up after a year 🙂
The previous time I'd reviewed on this, I felt that it was too mild for my acne prone skin. And honestly, I still feel the same way. This serum is good for daily maintenance: to help keep them blemishes at bay, to prevent redness etc But do note that when the full blown breakout comes in, this product won't be of much help and you will be needing something much much stronger to treat it.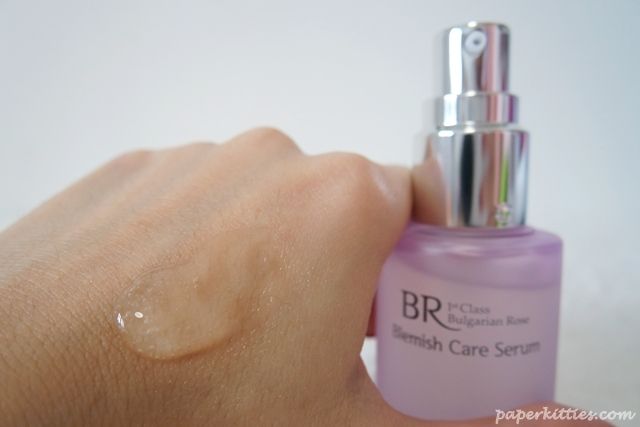 Despite its shortcomings, I do like the ISOI Bulgarian Rose Blemish Care Serum for its watery lightweight texture that absorbs almost immediately into my skin – making it a perfect product, even during the day, for the ever sunny island I live in. Usually, blemish care products tend to be pretty drying regardless of how effective it actually is, but not this one. The Blemish Care Serum soothes and hydrates the skin, which is important after all the harsh acne treatment we force our skin on.
My take on this? Get this only when it is on sale (usual RRP is around $50?). Otherwise save up your moolahs for something else that actually works better.
Check out Bntnews for Korean news and trends!
Other BNT Girls: Kine, Joanne, Doris, and Bella