Editorial Review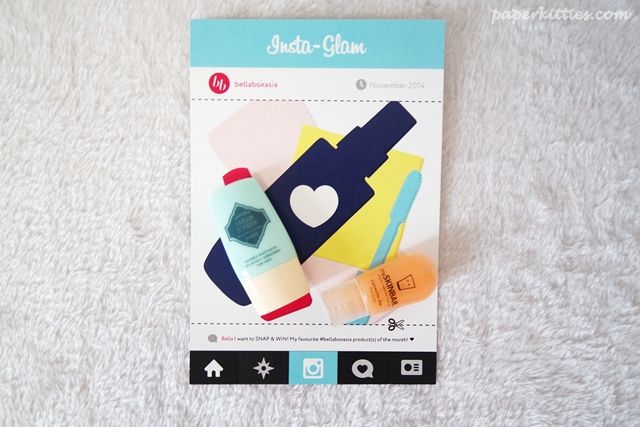 Truth be told, I felt really guilty for not being part of #bellaboxasia Snap & Win contest due to my untimely trip to Japan, not that I am complaining though since I've had such a wonderful time! Nevertheless, I will still proceed with reviewing and showing you what was in my November Bellabox and what new items I have found this time round!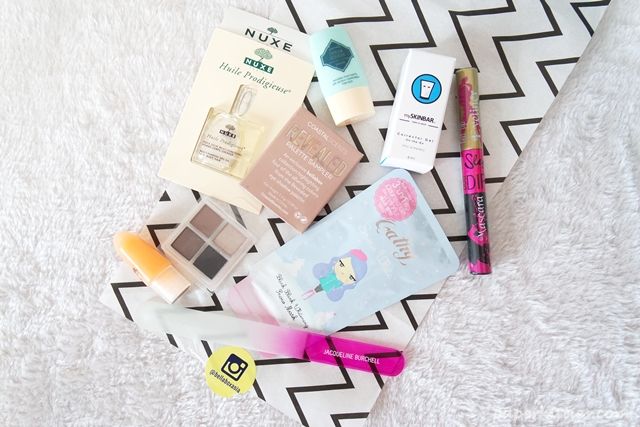 Let's start with the cult favorite –
Benefit Cosmetics Dream Screen in SPF45
. It comes in such a cute trial size bottle, who can resist not popping it into your travel bag?! Incredibly lightweight with a velvety matte texture, remember to shake it well before using it~
The very next thing that caught my eye was MySkinBar Corrector Gel(On-the-Go) – The Crux. I have been hearing loads of people raving about MySkinBar but never did quite get a chance to try out their products so hurray! This adorable baby tube contains a non-drying and minty corrector gel to banish pimples for a clearer complexion. I have not try it yet but will definitely be saving it for a rainy day *touch wood*.
Fans of Jacqueline Burchell and diy-manicures will be delighted to lay hands on Jacqueline Burchell Crystal Nail File. Lucky me got it in my favorite pink hues and let's just say filing your nails against this uniquely hardened glass nail file is quite the experience..
Next up, we have Costal Scents Revealed Palette sampler showcasing 2 matte and 2 metallic neutral shadows. You can use it individually or altogether to create a really intense smokey eye look; shall I do a tutorial on it someday? Do let me know (:
The perfect handy stick for all the upcoming year end parties, Sleek Dip It Duo Liner Mascara in 24 Karat is one thing you shouldn't be missing out on. A dual ended black mascara and 24 karat liquid eyeliner, they are simply perfect for on-the-go touch ups!
Not forgetting Nuxe Huile Prodigieuse Multi-Usage Dry Oil which I will soon be reviewing thoroughly on, the last item was none other than Cathy Doll Blink Blink Whitening Snow Mask – an innovative whitening mask in just 3 minutes. Formulated in Korea, it claims to reduce dark spots and blemishes whilst rejuvenating dull and dry skin. Kinda like Nivea In-Shower Body Moisturiser I feel, but this has the whitening effect.. can't wait to try it out! x