Editorial Review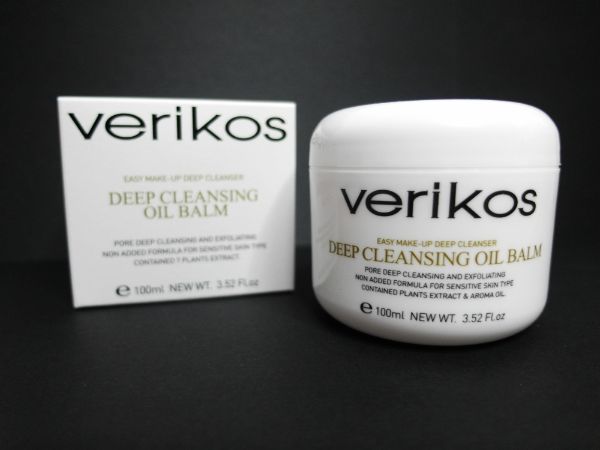 Verikos products has always been a hit for me, and I am so happy to say that this is no different! I do wish the brand is much easier to search for online though, be it for reviews or information on where to get them.. Anyway, this deep cleansing oil balm is an easy makeup deep pore cleanser and exfoliation. Its 5-Free Forumla (No Paraben, mineral oil, alochol, artificial dyes and synthetic perfume) makes it suitable for sensitive skin types too.
As an oil-free cleansing balm, it thoroughly removes any contaminants and waste stored deep down in our pores caused by air pollution. The organic ingredients within the Verikos Deep Cleansing Oil Balm, with nettle extract added, would dissolve aged skin cells to make one's skin clean and bright. Seven plant extracts in the balm also helps protect skin from any unpleasant troubles while adding luminosity to the skin.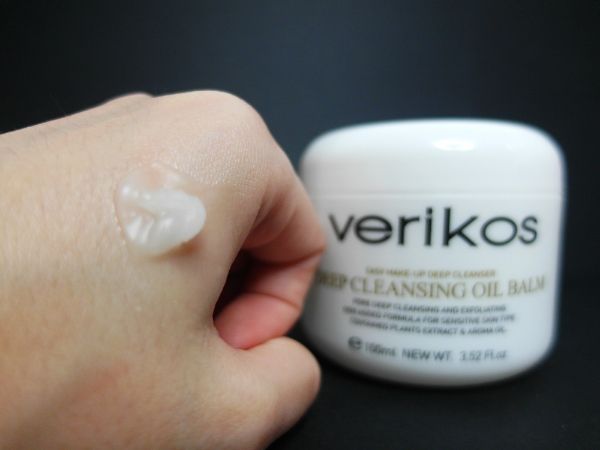 I have heard of cleansing wipes, cleansing oil and oxygen cleansers for makeup removal.. but a cleansing balm? Definitely my first. I did a little research and learnt that cleansing balms are an oil-based cleanser that remains solid at room temperature but warmed in the hands when massaged onto the skin. For hygiene purpose, a spatula was provided to scoop up the balm. I like to scoop it up generously so that I do not have to scoop anything again in the midst of my makeup removal 😡 And also because of the fact that this works best when your hands and face are dry when using the balm.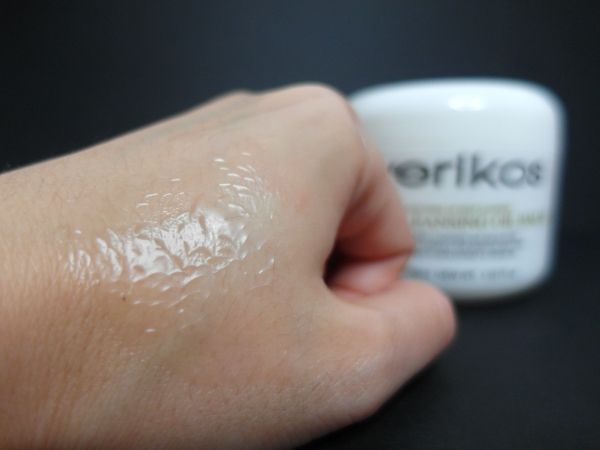 I put it to a test with my thickest makeup – think waterproof mascara, thick eyeliners and crazy lippes. The texture reminded me of vaseline with a mild lemon scent. I particulary enjoyed the soothing warm sensation whilst rubbing my face in circular motions to remove my makeup, and that the balm was quickly turning milky (as seen above). I was left feeling very impressed after washing my face with water… not a single streak of makeup left. No kidding! It thoroughly removes all traces of makeup, doesn't sting my eye and left my skin feeling exceptionally smooth and hydrated. A "skin-changing" experience I must admit, I am in love ♥ ♥ ♥