Sponsored
I have been looking around for a suitable hair sponsor for the longest time and as the saying goes "good things come to those who wait"… Absolutely delighted to introduce my new hair sponsor, BLOC+! Located right smack in the middle of good food and cultural heritage, this exquisite hair salon is in a league of its own. Expect raw cement brick wall sitting nonchalantly on bare cement screed flooring, retrofitted with übercool industrial finishing and furnitures. The exquisite taste in its interior stems from the owner's passion for art,music and all things beautiful. Famed for her signature smokey eyeliner and ever changing hair colour, Celia Tham, is recognized as a hair extraordinaire in her accredited field.
Over a decade worth of experience, Celia has been handling diverse portfolios such as Education Manager, Leader and Trainer for prestigious brands with the likes of Hoyu Singapore, Redken and Procter & Gamble Salon Professional brands etc. With such a diverse portfolio and a list of star studded clientele (think Dr Georgia Lee), I knew I was in good hands even before I met her!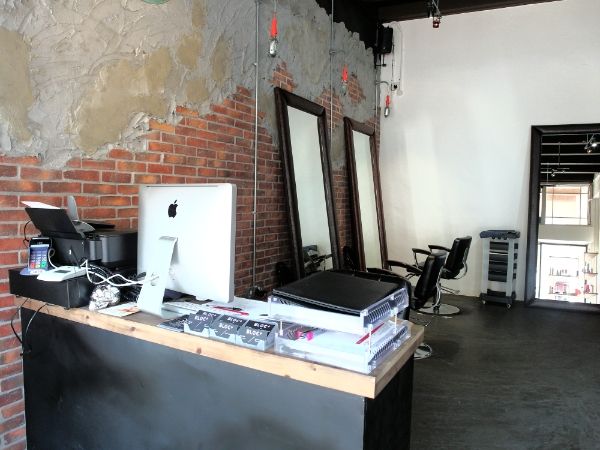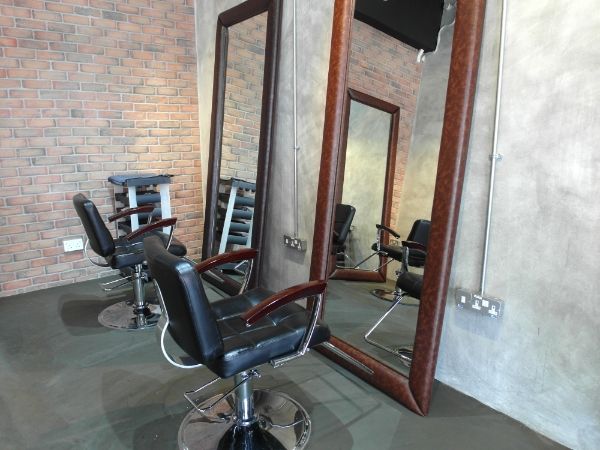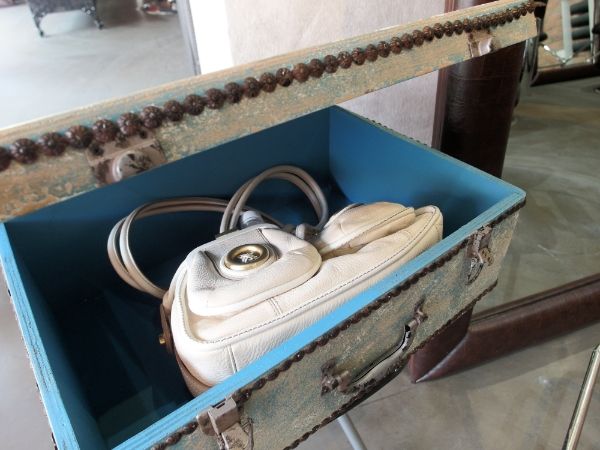 Upon arrival, I was ushered to my seat and placed my bag into this vintage trunk as seen above. Next, a warm towel was served to wipe my hands followed by hand cream. I felt like a princess :B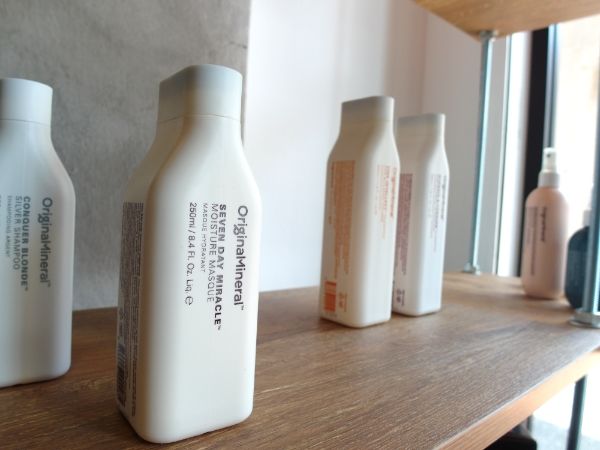 Oh and just a little heads up,
BLOC+
also brings in
O&M
hair products – also my sponsor for hair care! My hair and my scalp has been loving this organic brand and I promise I will blog about their products soon.. it's amazing.
Say goodbye to my severely damaged long manes~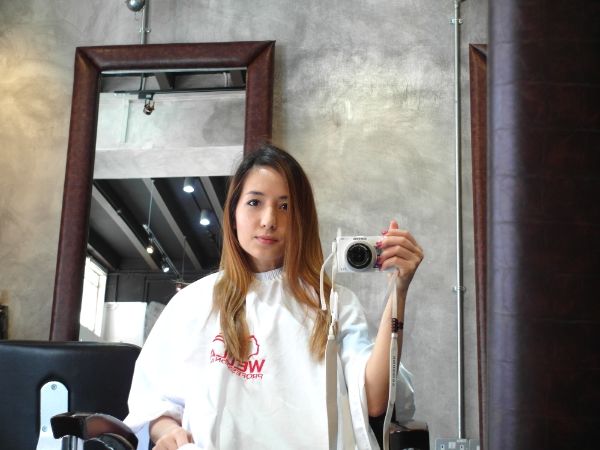 The last I had a hair cut was at least 6 mths ago, coloured hair was done during my Oz trip.. so you can only imagine how neglected my hair had been. Well, I just refused to spend any moolahs until I find a good enough hair salon you see. Anyway, Celia had already saw my instagram pics before meeting me and even she commented that I was in dire need of a good hair makeover. My thoughts exactly! My only request for her was to cut it short and give me a good color that won't be too wild (I reckon I will be slaughtered if I ever go to work with crazy hair); the rest was all up to her.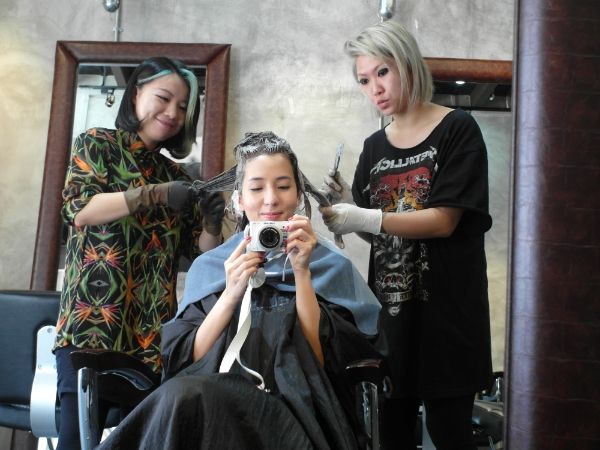 The awesome ladies, Celia and Ivin, working magic on my hair 😀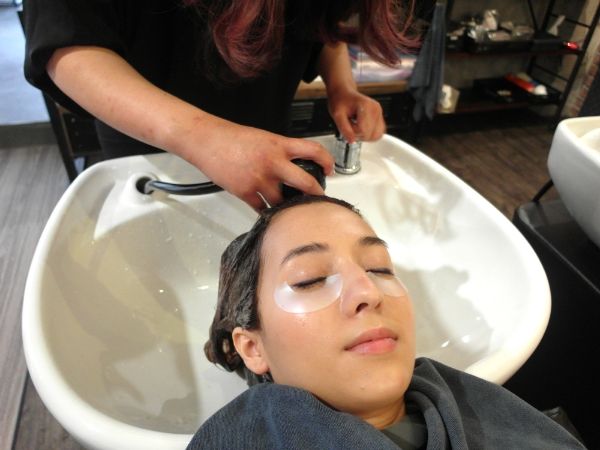 And this is definitely the highlight of my entire session!! Get a complimentary Eye Gel Patch when you do any chemical services! Topped that off along with super shiok head massge, I swear I would lie there forever if I could. I am a sucker for head massages and they have always been an important criteria for me when I visit hair salons (talk about priorities, I know).. so when I say it is awesome, you have to take my word for it.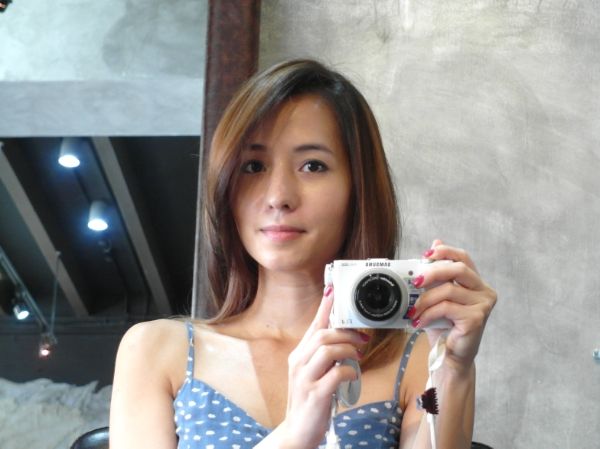 Tadah!!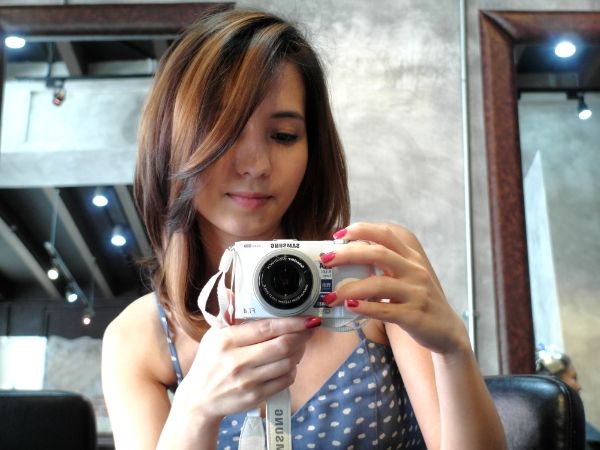 Don't you just love the colours? The top is mainly in deep brownish ash whilst the bottom and highlights are in light brown pearl cendre (ashier light brown). Just like my makeup, I prefer cool colours on my hair too so this is just perfect.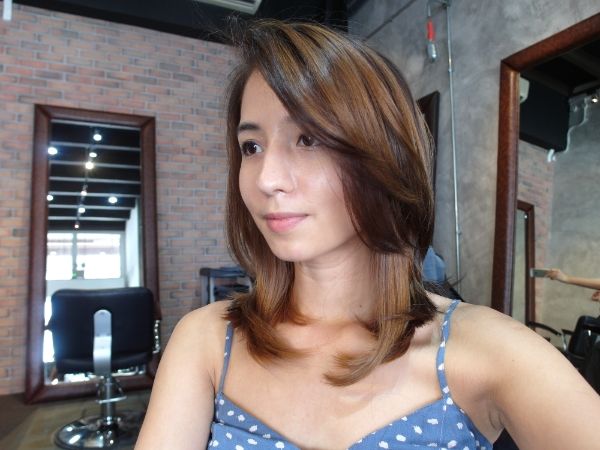 Love how my hair just look more airy and volumized than before. Something that suits my features and makes me look much more fresh, that even my critical mom approves.
I will never forget how she compared my previous limp hair to my dog after a shower T.T
Don't you love it to?? 🙂
Here's a little perk for all my readers:
Be entitled to 20% discount when you LIKE BLOC+'s Facebook Page!

♥

BLOC+
(65) 6440 0316

462 Joo Chiat Road
Singapore 427674

X