Editorial Review
All things pink in the month of L.O.V.E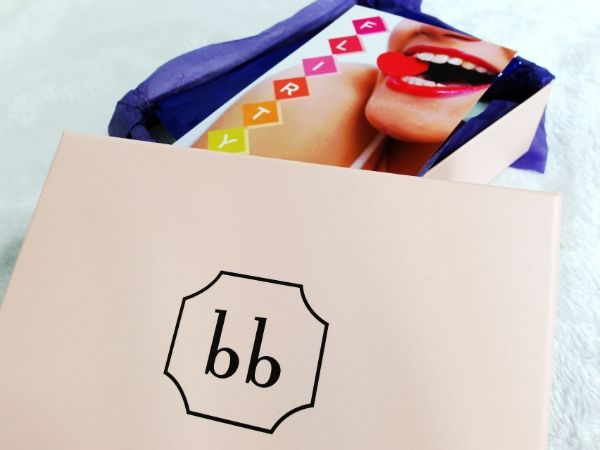 As Bellabox would have it, it's Fun and Flirty Feb!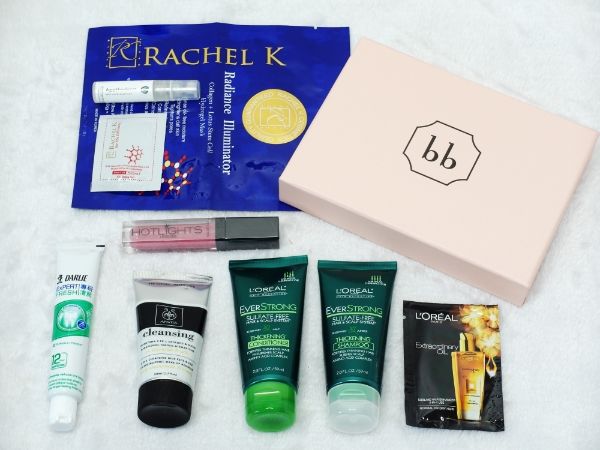 Which explains why all the goodies in Feb's beauty box are befitting for a date
L'Oreal Paris EverStrong Thickening Shampoo & Conditioner
– I am still trying to go through my many bottles of hair products but I will never say no to thickening hair products! A lifesaver for us fine hair peeps, the shampoo rinse off excess oils and free radical swiftly followed with conditoner for optimal hair hydration and soothing nourishment. It has been clinically tested for stronger and thicker hair in 30 days!
L'Oreal Paris Extraordinary Oil (bonus item) – A miracle oil that can be used as a protectant, nourishing treatment and shine touchup without ever weighing hair down; this helps prevent hair from looking all flat and boring.. Ultra lightweight, instant shine as well as deep nourishing protection, making one's hair gorgeous and more manageable.
Apivita 3 in 1 Cleansing Milk – First step to good skin is to always remove your makeup thoroughly. Formulated with 99% natural ingredients, it softly and swiftly cleanses away dirt and make-up on my skin thoroughly whilst leaving it supple. What more can I ask for?!
Rachel K Purifying Cleansing Gel (bonus item) – Treat dull, lifeless skin to the goodness of this purifying cleanser gel for a healthier and more youthful looking complexion! It is blended with Witch Hazel and Aloe Vera for a soothing and refreshing skin treatment.
Rachel K Lotus Stem Cell Hydrogel Mask – Replenish your skin moisture with this hydrogel mask! Formulated with stem cells extracted from lotus flower for optimal skin renewal and said to offer 11-18% more moisture than the usual sheet mask. I would always recommend girls to prep their skin with a good mask the night before their date.. this Stem Cell Hydrogel Mask will result in a cleansed, tightened and refined complexion with a beautiful, healthy glow!
Apothederm Firming Serum – This firming serum effectively help firm skin and increase the skin's anti-aging results! Never too young to start investing on the anti-aging routine.. rather be wary now than regret later~
Darlie Expert Fresh – There is absolutely spending so much effort dolling yourself up if you're gonna have bad breath. Eliminate and protect against the source of bad breath with this unique, advance formulation of active Zinc Citrate. This toothpaste boost to eliminate up to 42% bacteria and ensure fresh breath for as long as 12 hours!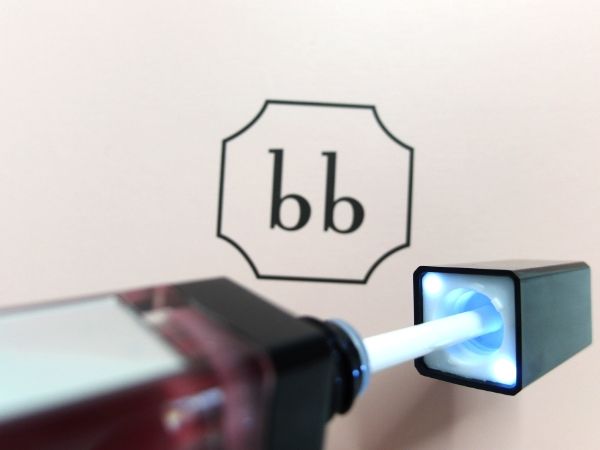 and my utmost favorite product of the entire box…
Collection Hotlights Lightgloss
– I have heard about this lipgloss for ages but never did have an opportunity to lay hands on it! Am absolutely in love with its shimmery non-sticky formulation with a high gloss but natural finish. It also has a built-in light and mirror for ultimate convenience, a must have in every girl's makeup pouch I reckon 🙂
X