Editorial Review
Step 2 of the BRTC Pore Refining System, Bubble Refining Cleanser produces rich and microfine oxygen bubbles that deeply penetrates skin to remove pore-clogging impurities and dead skin cells. It softens and brightens rough, lifeless skin whilst controlling sebum secretion, detoxifies and purifies skin. The pH-balanced formula leaves skin soft and smooth without overdrying. Skin's capacity for moisture and nutrients is therefore optimized, revealing translucent white and flawless.
An avid fan of O2 Bubble Cleansers, I was very pleased when I found this in BNT's January Beauty Box! I have been using The Saem's Black Pearl O2 Bubble Mask and Roseskin's Oxygen Cleansing Milk (will review both in future) for years and have always loved how O2 Bubble Cleansers are very effective in deep cleansing and I am so happy to say that BRTC Bubble Refining Cleanser is just as awesome 😀 I deliberately choose a night where I had a long day, thick makeup and blackheads threatening to pop on their own since this products states that it will deep cleanse one's pores and impurities whilst controlling oil balance (tick all my problematic skin boxes~).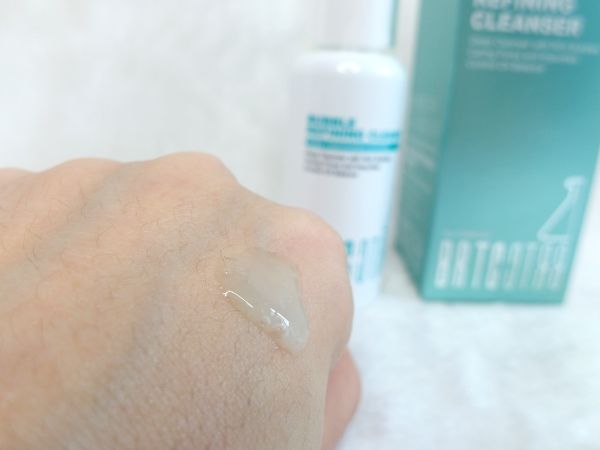 The instructions on the box was confusing, so here's teaching you how to use it right :
1. After cleansing, apply a proper amount of Bubble Refining Cleanser onto dry face.
2. Abundant oxygen bubbles are formed in a few seconds.
3. After 5 minutes, massage the bubbles with wet fingers in order to remove excess sebum and dead cells.
4. Rinse off with warm water.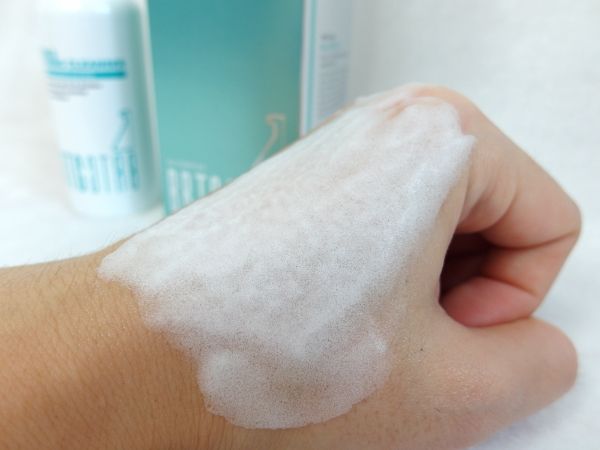 I did my usual skin cleansing routine before using this as this is not a cleanser per se, more of an 02 mask for deep cleansing. My skin happened to be feeling a little taut from all the prior products used to ensure my makeup was thoroughly removed, so I was pleasantly surprised when I realized that it no longer feel that way after using the BRTC Bubble Refining Cleanser – which simply means that the product is not too harsh nor overdrying for one's skin. The bubble cleanser also fights dull and uneven skin tone as it infuses oxygen into your skin as it fizzes as you apply it onto your face. Perfect for dehydrated skin even if you find yourself working long hours in air-conditioned spaces.
I really really love this product as it leaves my skin amazingly fresh and clean. Just like all the 02 masks I have tried, my skin was left brighter with barely any visible blackheads that can be seen by the naked eye. Just use this once or twice a week, it will help in minimizing your pores and blackheads instead of painful extractions that may lead to inflammation and more skin problems. So do consider BRTC Bubble Refining Cleanser the next time you're looking for products to deep cleanse your blackheads and impurities on your skin.. I give this 2 thumbs up! ♥ ♥ ♥