Editorial Review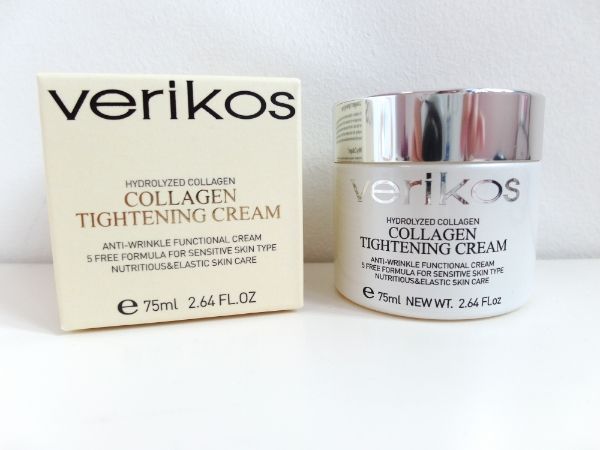 Product description:
With the main ingredient being hydrolysed collagen, it helps creates a moisture barrier on dry skin and the adenosine and collagen strengthen the skin barrier for hydrated and firm skin. Various amino acids in collagen provide nutrition to the skin, which helps peptide and adenosine enhance the collagen matrix in the skin, making the skin healthier and firmer. Also, kava helps to calm the skin from external harmful elements while various vitamins contained in the sea buckthorn oil protect the skin.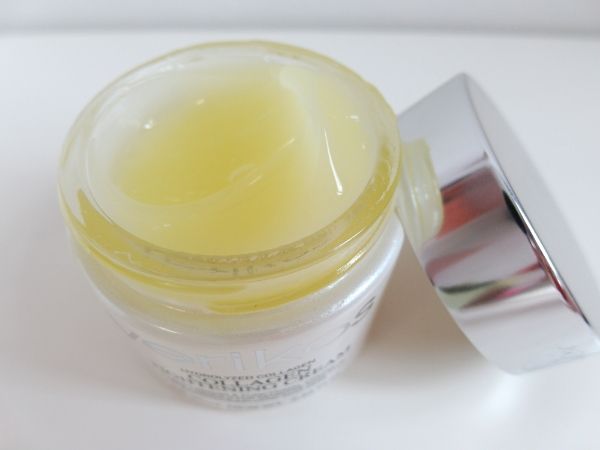 Why collagen?
Collagen is a type of protein and is the main component of skin connective tissue found in skin, hair and bone. On average, collagen takes up to 70% of the skin and up to 90% in the dermis. It is known to maintain moisture of the skin and controls it's elasticity. The Verikos Collagen Tightening Cream boasts 3 main factors:
– Anti Wrinkle Functional Cream

– 5 free formula for sensitive skin
(5 free = No paraben, talc, artificial dye, synthetic perfume, alcohol)

– Nutritious and elastic skin care
To be honest, I really hate the scent of this collagen cream. It is bad enough that the scent reminded me exactly of how a waxing parlour I used to patron would smell like…. But to have it so strong and long lasting, I ended up spraying heaps of thermal water on my face to hopefully get rid of the overwhelming citrus smell without exactly washing the product off my face. The gel-type texture is thick and takes awhile to absorb; it leaves no greasy after-feel when fully absorbed so I reckon it is suitable for oily skin types like me. I only use this product at night as it is quite rich and won't be suitable for a humid climate like Singapore. I wake up to matte skin with only slight oiliness around the nose area so it passes my moisturizing test.. and good news, no break outs!
I have been using this on and off and I realize my skin does looks brighter whenever I use this product! Can't really comment on the anti-wrinkles part since I don't have any though. The other BNT girls won't stop raving about how marvellous this product is and I would too if only I could overcome the smell factor, which is just too much for me :/