Editorial Review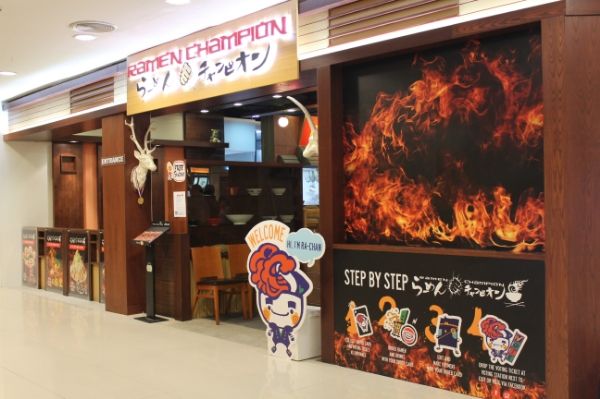 Popular with adults and children, and appealing to a wide range of taste buds, Ramen Champion increases its reach with their newest outlet at Great World City (2 other current outlets are Bugis+ and Changi Airport's Terminal 3). Ramen Champion is a multi-brand ramen concept that sources popular ramen brands from Japan, and where each ramen brand competes for customer votes in the annual competition "The Ultimate Ramen Champion".
Four brands are represented at Ramen Champions' new outlet at Great World City: Butaou and Miyamoto (new brands from Japan), with existing ramen brands Tonkotso Itto and Bishamon Zero.
1. Bishamon Zero – Originted from Sapporo, Hokkaido.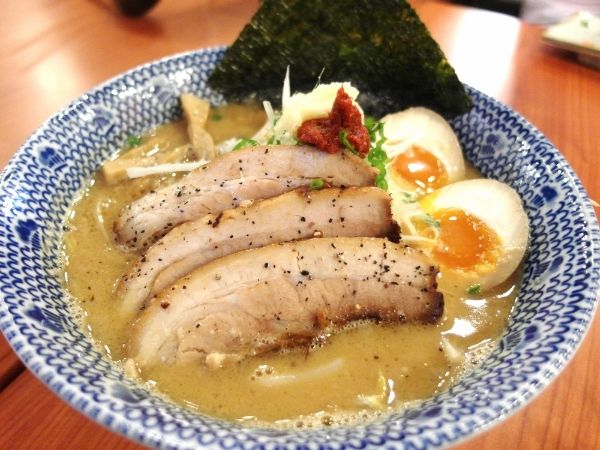 Sapporo Miso Special Ramen $14.80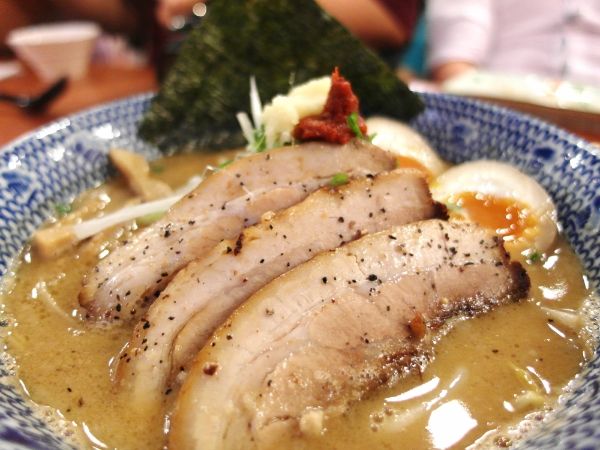 Slippery and firm with a good elastic spring, the ramen is specially made to a Sapporo recipe that results in very firm noodles. Bishamon Zero's broth is made up of mainly pork and chicken, together with many other natural ingredients and is boiled everyday! I like how the broth is not too salty and gives an extra punch when mixed with the chili paste. The pork belly cha shu is boiled in the base broth for 2 hours and I love how it just melts in my mouth when I bite it.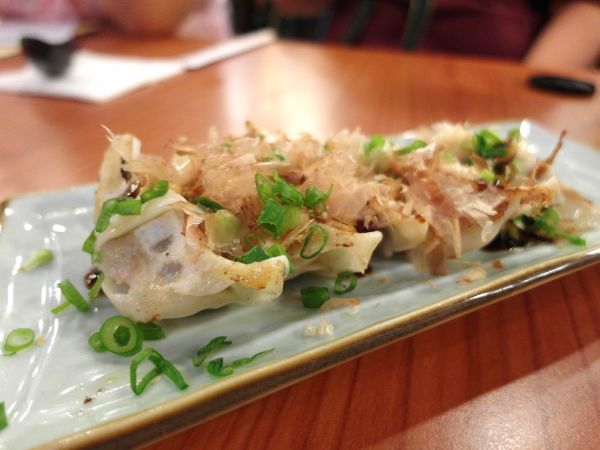 Okonomiyaki Gyoza (5 pcs) $5.80 – with bonito flakes
Mentaiko Gyoza (5 pcs) $5.80
The mentaiko gyoza is a unique dish as compared to the usual gyoza options out there, and tho we like the very yummy spicy roe.. the okonomiyaki gyoza won my heart! The mayo and okonomi sauce complemented the gyoza so perfectly, one plate is definitely not enough!
Tori Karaage $4.80
Crispy and salty (if you're into savoury food), it taste best when dipped in the mayo provided.
2. Tonkotsu Itto – Originted from Tokyo
Special Tonkotsu Ramen $16.50
Tonkotsu Itto's ramen tastes of rich, milky, pork-bone tonkotsu broth that is cooked for several hours to allow the essence of the pork bone to infuse. With moderately thin, straight noodles (harder and more springy than the Bishamon Zero's ramen) accompanied by the thick broth.. this is the perfect dish for our cold monsoon season.
3. Miyamoto – Originted from Tokyo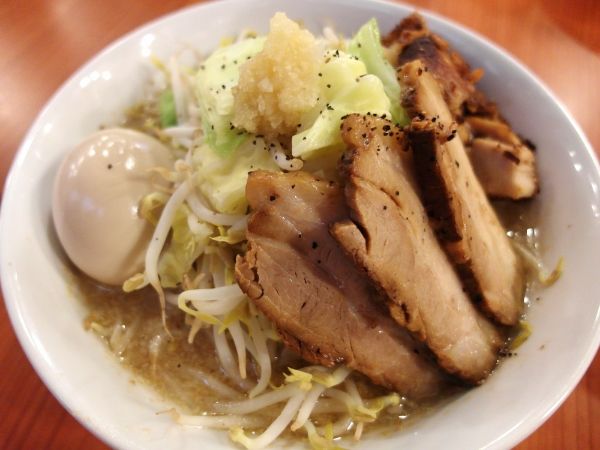 Pork and Vegetable Ramen $16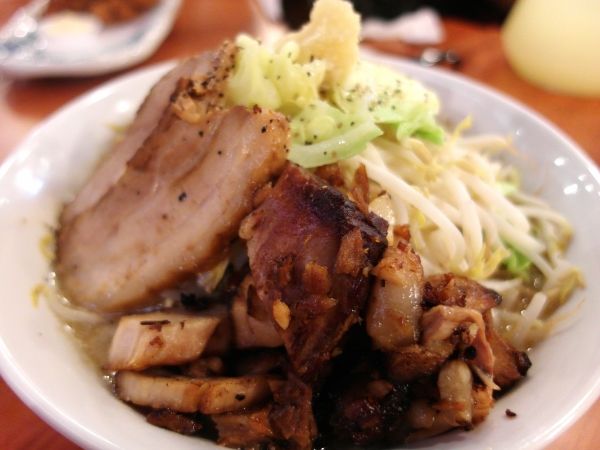 The portion is so MASSIVE we nicknamed it the "Army boys ramen"! I reckon my fats and I can share a bowl of this and be satisfied. Double-boiled with pork and chicken, every bowl of Miyamoto ramen is generously piled with tender pork belly cha shu, cabbage, beansprouts, garlic, served with Ajitama egg and thick, curly noodles. I find the soup slightly too little for this massive portion tho, more soup please? 😀
4. Butaou – Originted from Saitama Prefecture in Tokyo
Special Sukiyaki Ramen $16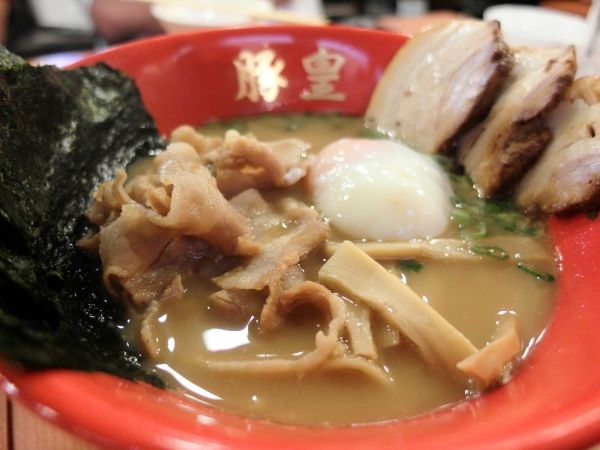 Inspired by Sukiyaki, Butaou's broth is cooked with pork bones and vegetables over a long period of time to achieve the great taste topped with sliced meat. The noodles are thin and every bowl is filled with sukiyaki pork, menma, leek and very flowy soft-boiled egg (egg-yolk porn anyone?)… I like everything about it but the sweet soup base :X I personally find it too sweet for me but this ramen was my fatty's absolute favorite among the four!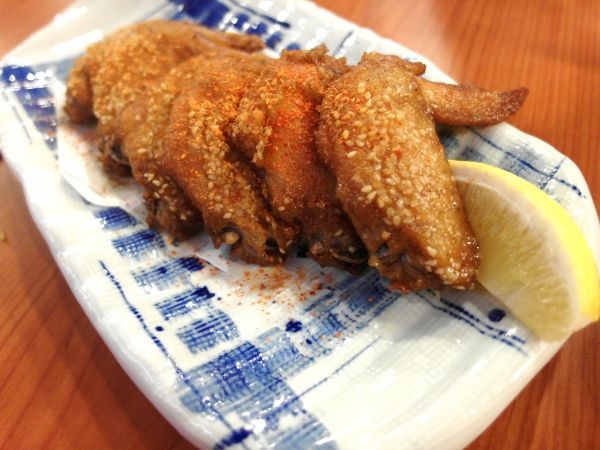 Spicy Chicken (3 pcs) $5
Another one of my favorites! The chicken wing is so yummy~ Spicy and crispy outside but so soft and juicy inside.. we squeezed some lemon juice on top of it and the combination is just perfect!
Ramen Champion (Great World City)
1 Kim Seng Promenade, Great World City #01-22,
Singapore 237994
+65 6235 1295
www.ramenchampion.com.sg