Hello, hello!
I have been trying my best to contain my excitement without unintentionally spilling the beans of this secret project for the past 3 weeks! Today I shall present to you the virgin episode of
TheBeautyMavens Youtube Channel
! WOOOOOTS~ Please subscribe to us 😀
We have decided to dedicate our inaugural episode on hand creams since it is inevitably the first place to show signs of ageing – a good humble hand cream can knock years off instantly! These days, there are dozens of them in the market but which are the best ones to keep your hands feeling soft and supple? Here are the ones that won our hearts ♥
Which is your favourite?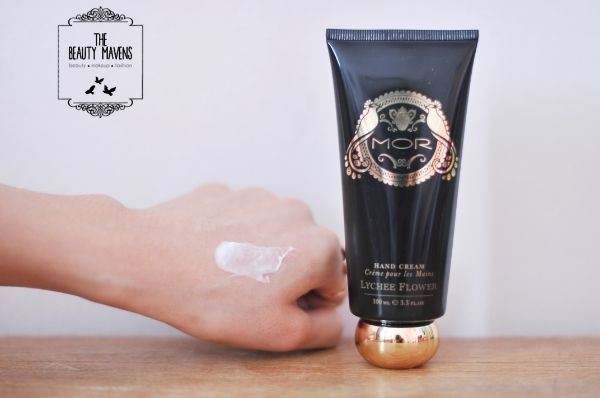 MOR Emporium Hand Cream Lychee Flower
Product Info:
With a rich hydrating formula that glove your hands with protection from dryness and gives the promise of beautiful soft skin, the scent is produced with sweet lychee flowers, ripe berries, soft powdery florals and a slight hint of forest wood.
Review: I'm quite a sucker for scent when purchasing hand creams and this was exactly the main reason why I bought it initially… well and the classy packaging, I have a weakness for that too. MOR is a brand that is mostly available down under, so it is quite a pleasant surprise to note that Luxola is selling it for S$33!
Designed and made in Australia, you can also get them from Myer and David Jones department stores (in Australia) and www.morcosmetics.com (with international shipping) for AUD$24.95. The formula is light, absorbs pretty quickly into my skin and is perfect for our humid weather. Probably better suited for normal to dry skin and leaves my hands feeling very soft and supple. Love how the scent lingers quite long but without that annoying greasy feel on my skin.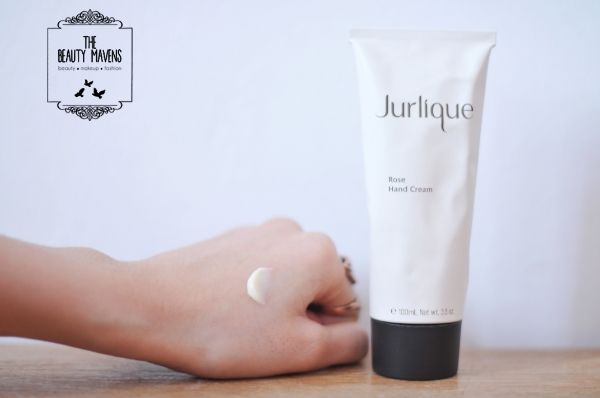 Jurlique Rose Hand Cream
Product Info:
A rich, protective hand cream with the relaxing scent of rose to restore smoothness and keep skin looking youthful.
Review: This is definitely much heavier as compared to the MOR hand cream. I love Jurlique rose scented products (more on that next time!) and this is of course a must-own. It is quite pricey, so I tend to buy Jurlique whenever they are on sale at Tangs and Robinsons or when I am in South Australia (AUD$49).
Very rich but non-greasy cream, it smells divine and always keep my hands deeply moisturized. It keeps skin protected throughout the day, with just a single application. This hand cream is excellent for dry chapped hands and has always been on my #1 list, especially during winter! I have lived in South Australia for so long but sadly never did have a chance to visit the biodynamic Jurlique farm.. someday I hope~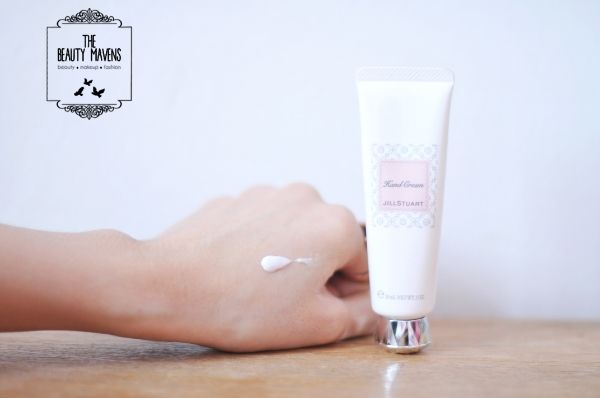 Jill Stuart Relax Hand Cream
Product Info:
Spreads refreshingly, making your hands soft right to your fingertips with the fragrance of aromatic white floral bouquet.
Review: Currently available in 5 countries only, I received this as a gift and am therefore unable to give a proper pricing. But I shall reveal that a little bird recently told me that Jill Stuart beauty products will finally hit the stores in Singapore! Just like how all Jill Stuart packaging looks absolutely gorgeous, this travel-sized hand cream beauty is no different.
The scent is to die for and the formula is really light – despite being rich in shea butter. It creates a veil of moisture to protect my hands from drying with no greasy after-feel. This particular hand cream absorbs the fastest among the three, making it the perfect hand cream on the go.

Til' the next pretty ladies~

PSST.. silly bimbotic bloopers will be posted midweek, look out for it!

X