Sponsored
Simplicity Nails
is a home based salon situated in the West of Singapore and I am super lucky to have Trina as my current nail sponsor! Having previously worked in a nail salon and graduating from The Pink Room International Nail Academy, I have complete faith in having
Simplicity Nails
to satisfy my dream gelish nail arts :B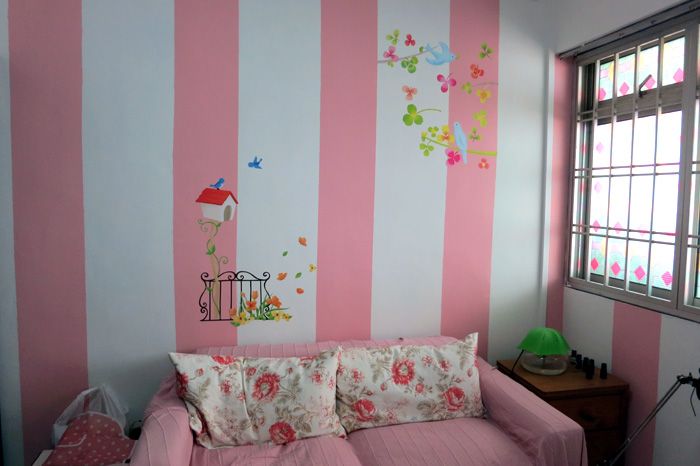 My first impression was of how everything in this nail salon is so princess-y and pink. Decorated with floral prints and dainty wall decals, it sure is every girl's paradise~ With 130-150 colours to choose from, being spoilt for choice is definitely an understatement!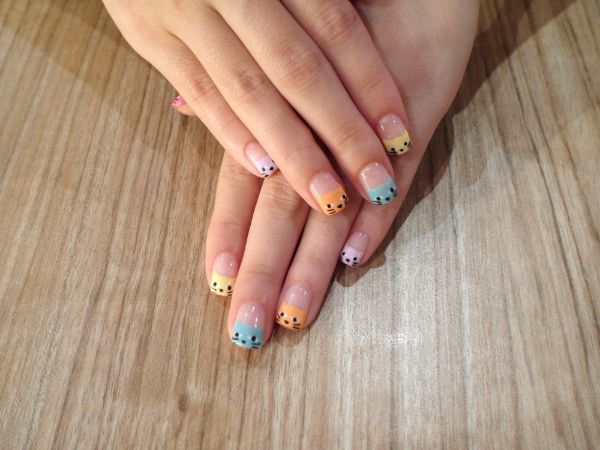 I chose a cutesy kitty design since I reckon it was most befitting for
paperkitties
.. and who can resist something so kawaii~ I'm never into colourful nails since I doubt my tan skin can ever pull it off but with Trina's awesome skills, it just looks absolutely fabulous! Never fails to brighten up my day whenever I stare at my nails these days 🙂
What impressed me most about Trina was her eye for details. One of my nails was actually chipped in the middle and although the most convenient way is to snip it off (thus risk having ugly nails), she decided to "mend" it with a thin layer of gel meant for gel extensions! It has been a week and my nails are still in pristine condition… yes even the chipped one.
Contact Simplicity Nails at 8118 5274 to pamper your nails today!