YAY!
I guess by now, most of you would have known that I have won the
Laneige Beauty Blogger challenge
, so I shall just go straight to the point. Hees. Having recently signed the contract, I am now officially
Laneige Singapore Brand Ambassador
! Woots, do look out for heaps of
Laneige's
reviews, events, workshops and giveaways here!
Once again, I would like to thank all of my readers, family and friends for the utmost support, especially during the voting period. I was spamming my social medias every single day to garner support, it was amazing no one got annoyed and unfollowed/deleted me but supported me throughout. *so touched* Can you imagine my colleagues were not only constantly checking on the PSI during that horrid haze period, they were anxiously monitoring my votes and updating me on the latest counts. Super duper cute! My entire maternal family, sister, Jian, Akira and his family were constantly on-the-go, doing whatever they can so that I can concentrate on my work at ease (it was the dreadful month end!!). To be honest, I gain heaps more than just emerge as the winner; I actually get to see for myself how much the people I love truly supported me in what I set my heart in. This experience will serve as a constant reminder to never forget how blessed I am despite the ups and downs in life 🙂
I can go on and on, but I shan't bore you so here are the pics of the event!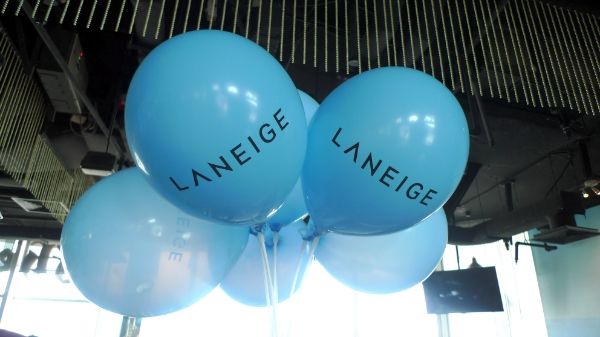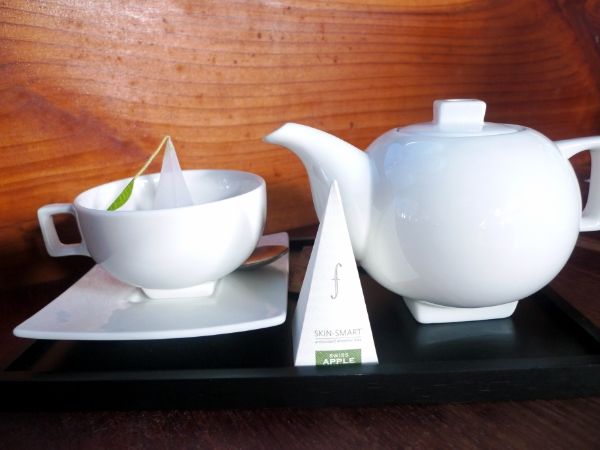 Very cool tea bag by Tea Forte, I had the Swiss Apple flavour and I love how it is the perfect concoction of apple, cinnamon and chocolate!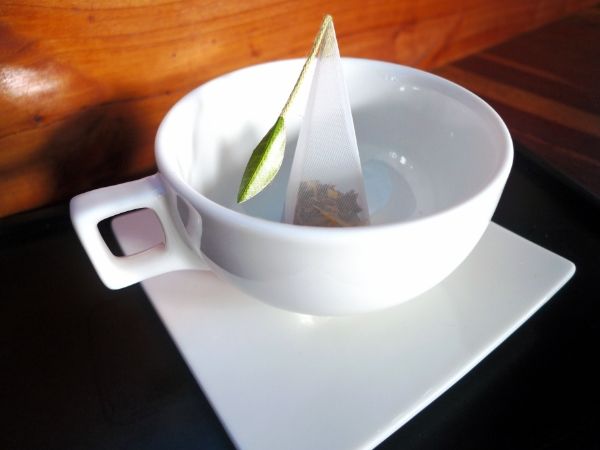 I love the fact that
Laneige
and Nuffnang invited us for an afternoon tea party at The King Louis Grill & Bar instead of just revealing the winner online. It was such a fantastic opportunity for us to get together again and know each other even better! During the previous beauty workshop, we girls were so nervous and were busy trying our hardest to achieve the effortless "Bling Bling" look, most of us didn't really get to chat with each other much. Though I must admit that we girls were quite surprised at the choice of venue as we expected a much dainty and girly cafe instead of a Mediterranean theme since it is
Laneige
afterall! But the yummy cakes and funky drinks really made up for it!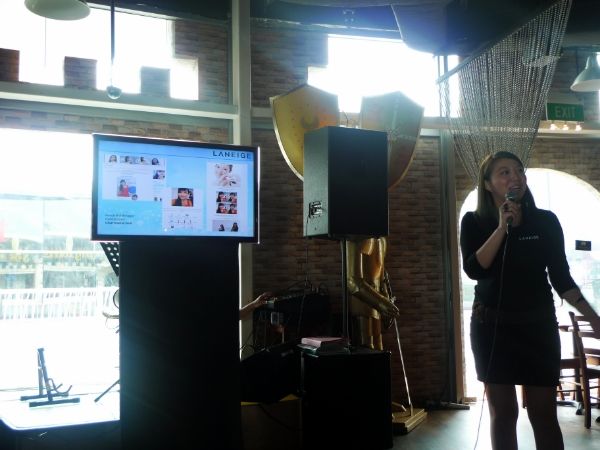 And before we knew it, it was time to announce the winner of Laneige Beauty Blogger Challenge!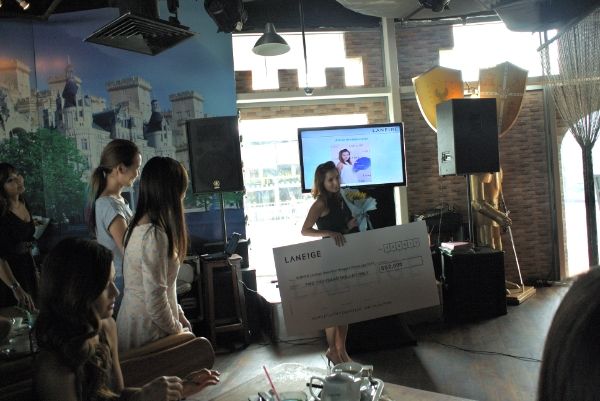 All the other girls had gif images, videos and all the fancy editing stuff in their lovely entries whilst all I posted was a very basic step-by-step tutorial of the Korean Bling Bling Look.. the last thing I even dare to dream of was to emerge as the winner!
Mandatory thank you speech, teehee.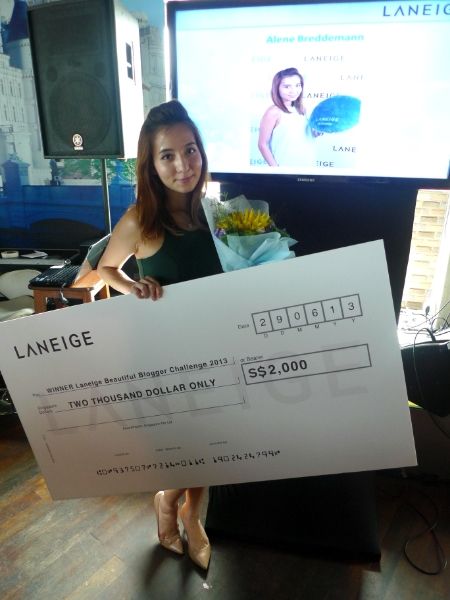 Nothing was gonna wiped off that silly grin that day, nothing! :B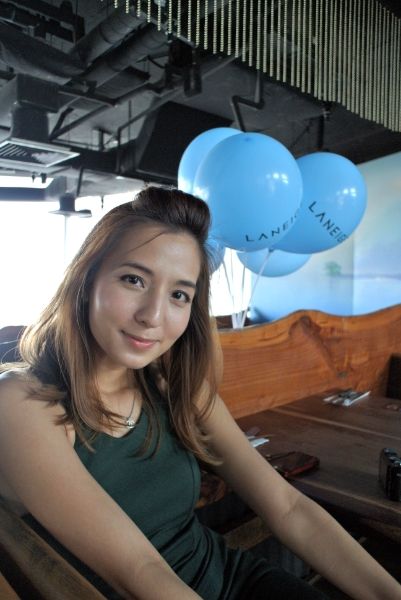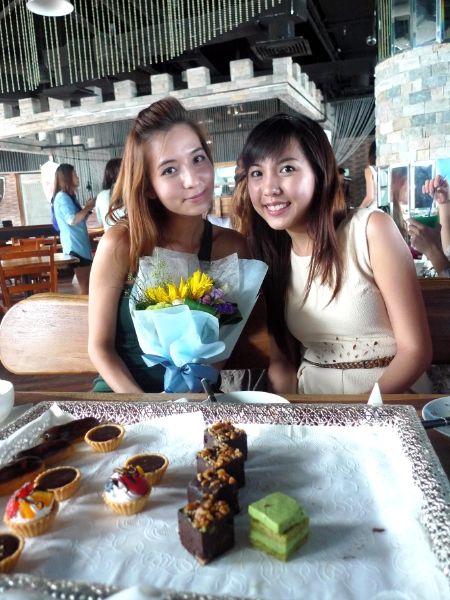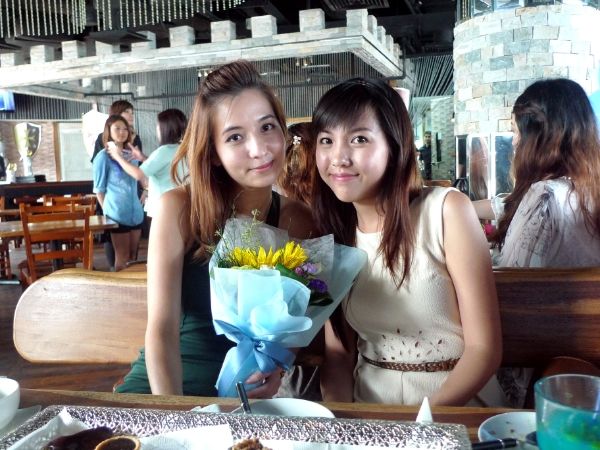 Chloe dear! She was my major strong competitor during the voting period but it is amazing how much we can click and chat about almost everything under the stars 🙂
Thanking QiuQiu for her contributions to Laneige (go read her awesome Laneige post if you haven't!) 😀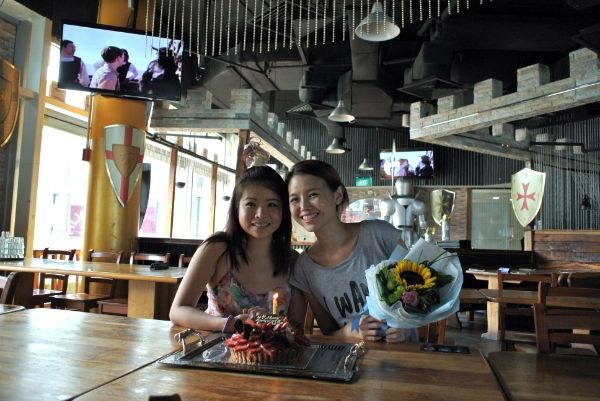 QiuQiu's birthday surprise!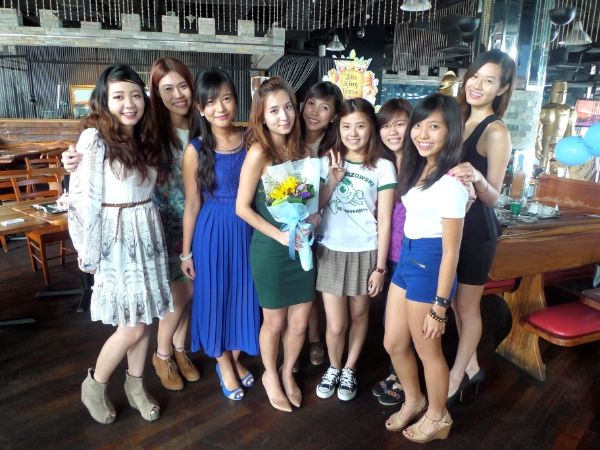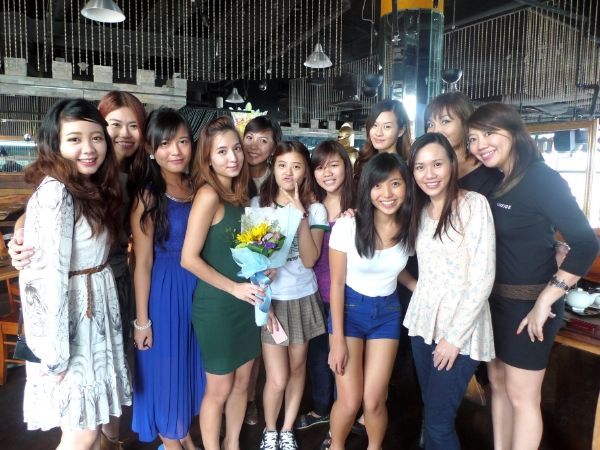 Group photo before we left The King Louis to head down to the Laneige roadshow!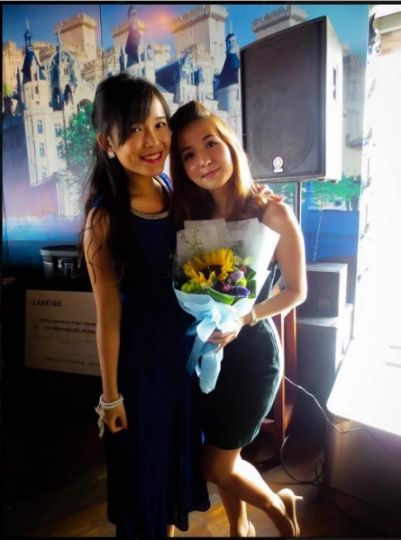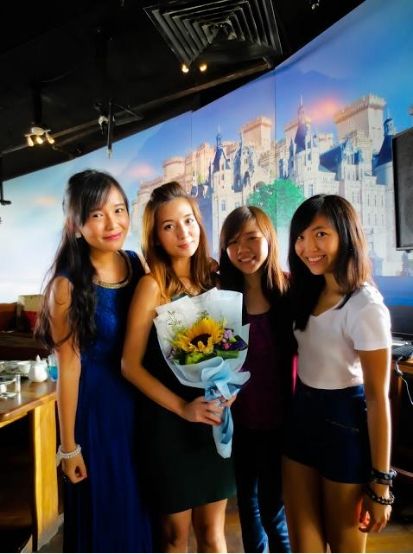 My first Laneige friend, Charmaine!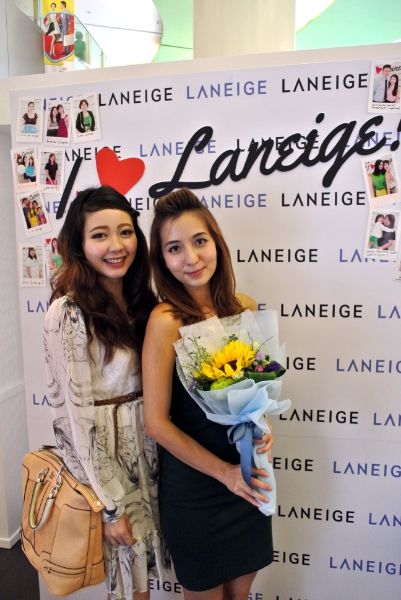 The super sweet & lovely Anna and gorgeous Gwen (who was super hot that day!)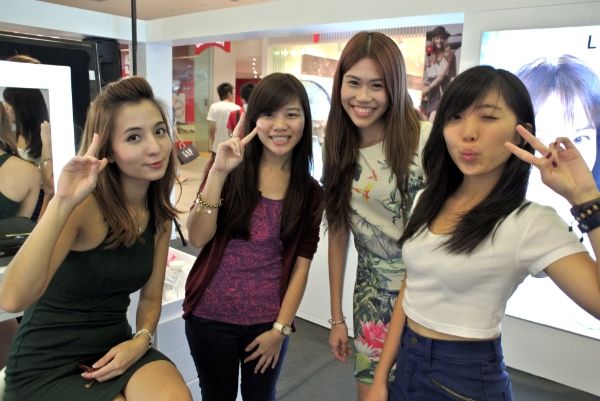 Us at Laneige Vivocity's Roadshow!
(R to L: Cynthia, Trista & Claire)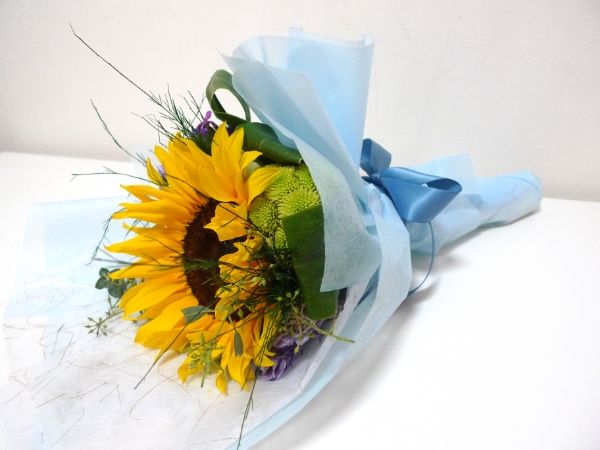 Gorgeous sunflower bouquet 🙂
♥
♥
♥
♥
♥
How can I end my winning entry without my
FIRST OFFICIAL GIVEAWAY
!! I have been planning to do a giveaway for ages and I just can't find a more perfect opportunity to start than now.. Here is to thanking all of you for supporting me all these while [especially during the voting period, I am guilty of being heaps annoying + spamming your feeds everyday~], I am really grateful to having all of you in my life and even having the utmost luck to befriending and meeting some outside the social media world :')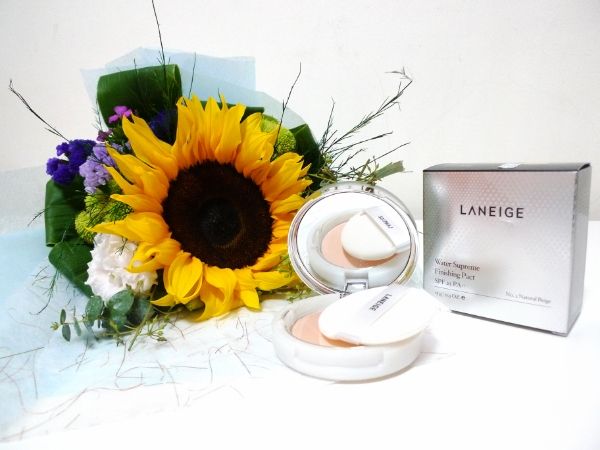 Laneige Water Supreme Finishing Pact SPF25 PA++
One lucky reader will get to win my favorite finishing powder in No.2 Natural Beige (previously reviewed here), worth SGD$55!
It is super easy to participate!
How to enter:
Like

SgLaneige

on Facebook

Extra entries (whichever you fancy):
1. Repost the picture above and hashtag #laneigesg #paperkitties (x1 chance)
2. Follow Paperkitties on Instagram (x1 chance)
3. Follow Paperkitties on Twitter (x1 chance)
4. Like Paperkitties on Facebook (x1 chance)

When you are done with the above leave a comment with your email and your twitter and/or instagram username(s) in this format:
Name: Alene B
Twitter: paperkitties
Instagram: paperkitties
paperkitties@gmail.com
or if you do not wish to partake in any of the extra entries..
Name: Alene B
paperkitties@gmail.com
Entries are open to all readers worldwide until 21st July (23:59) and I will draw one winner on 22nd July.
Pardon the lengthy instructions, first giveaway = noob. Good Luck!
*comments will be moderated*