Editorial Review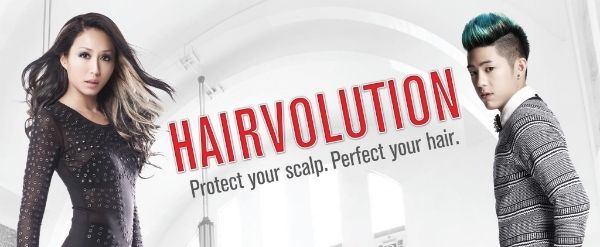 Do you often put your hair and scalp through numerous chemical treatments, hair styling products or even find yourself constantly under the sun doing sports? Or do you often feel stress from studies and work? Any of the mentioned lifestyle can have a negative impact on your hair and scalp resulting in irreversible damage done. While
Silkpro
can't reverse damaged hair, they can do damage control by caring for our hair from the root to promote healthy hair growth.
Here's introducing Silkpro Hairvolution – to balance, strengthen and protect in just 3 easy steps!

Step 1: Balance by alternating your shampoos
It has been proven that continuous use of a single shampoo makes scalp and hair unresponsive to the product over time and may even cause pH imbalance. Consisting of 11 eastern and western herbs, I've recently begun using
Silkpro Hair Fall Control shampoo
as a base and alternate with my other two treatment shampoos [volumizing and treatment] on a daily basis. Afterall, I have had my mother being constantly appalled at the rate my hair was dropping, esp after every time I shower, she actually dragged me a few times to TCM to make sure nothing is wrong with me -.-
Although my hair feels slightly drier than usual after washing with Silkpro Hair Fall Control shampoo, it is only due to the absences of silicones in their product. Silicones are often the cause of clogged follices, leading to oily scalp, hair fall and other issues. After using Silkpro Hair Fall Control shampoo for a month, my hair is indeed no longer as oily at the roots as it used to be. I have also noticed that my hair fall has slightly decreased.
Step 2: Strengthen hair ends with conditioner
Despite the shampoo giving my hair a drier feel as usual, I was very surprised to find my hair so soft and smooth whenever I use
Silkpro Treatment Conditioner
after. Yes I have 3 shampoos and 3 conditioners to alternate from, hees. Hair conditioning is essential especially when we frequently style our hair and go through various chemical treatments. Enriched with natural active ingredients like bamboo, it helps maintain my hair colour and also helps to smoothen my split ends.
Tip to using conditioner is to apply it at least 3 inches away from your scalp area by gently pressing it against your hair for better absorption. Leave it on for 5-10 minutes before rinsing it off with cold water to lock in moisture.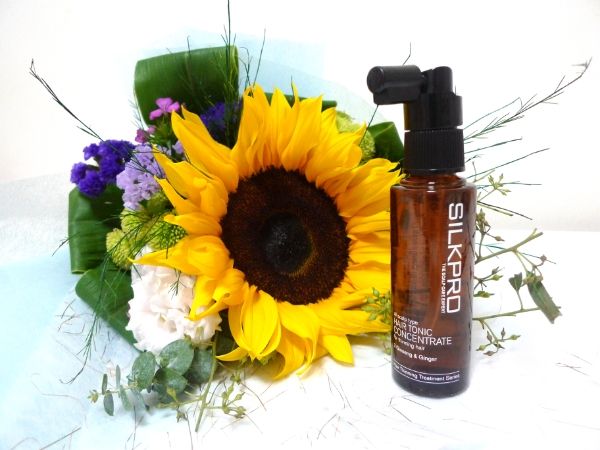 Step 3: Protect scalp with hair tonic
Omg, this is my favourite product of all!! I have never tried hair tonic before and now I am hopelessly addicted to it.
Silkpro Hair Tonic Concentrate
can help improve one's scalp condition and prevent and form of hair fall and thining, keeping your scalp healthy and energized! Due to the key ingredients namely American, Korean and Siberian Ginseng, Ginger and Procapil… I must warn you that the scent can be overwhelming initially; in my opinion, it smells strongly of coffee and ginseng. I was super enthusiastic when I first sprayed it, so there I was generously over-spraying my scalp with
Silkpro Hair Tonic Concentrate
and almost choke on it. Lol.
Section your head into three parts – Front, top and back – before spraying Silkpro Hair Tonic Concentrate onto the left and right spots on the three sections. Rub and massage onto the whole of your head, no rinsing is needed. Few seconds after I am done massaging my head, I felt a warm sensation on my scalp and it feels super shiok! It was as though I am still massaging my head, whilst the warmth lingers on my scalp. On my part, I felt very relaxed after using it… my favourite hair product now after a long day at work 🙂 Needless to say, I am definitely hooked!