Day 2 of Melbourne had us up early and on a hunt for a good cafe for brunch. If anything, Melburnians love their long lingering brunch at all the delightful little cafe spots along the streets. In fact, it is said that there is at least 150 brunch spots in the CBD alone! Spoilt for choice, Lois recommended a few and we chose the one nearest to our hotel 😉
OFTD: dangerfield cardigan, supre dress, dotti leggings & juicycouture ugg boots
First stop,
Di Bella Roasting Warehouse
.
I was slightly disappointed when I look at the menu initially because I was hoping for the usual Egg Benedict and traditional big OZ breakfast kinda menu but that was only meant for breakfast. The brunch menu available from 11.30am is much more unique. Pleasant service and cosy ambience made the whole dining experience so much worth it despite the slightly pricey menu. Though famous for its coffee, I have no idea why the boys ordered chai latte instead (which was good though!) -.-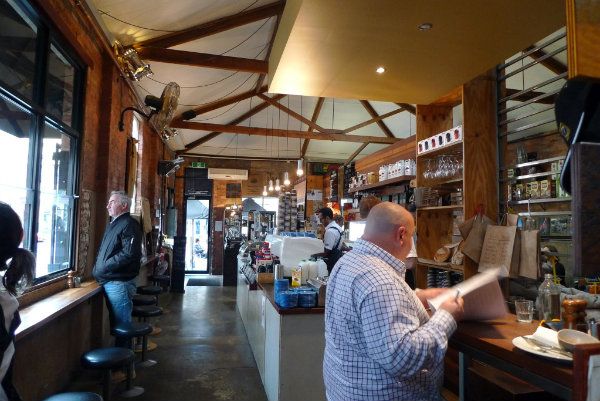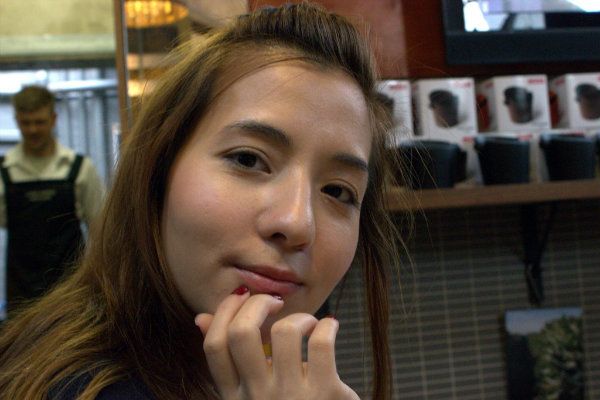 I forgot exactly what this pancakes was called but the two boys ordered this w additional bacons and mushrooms for sides and they love it!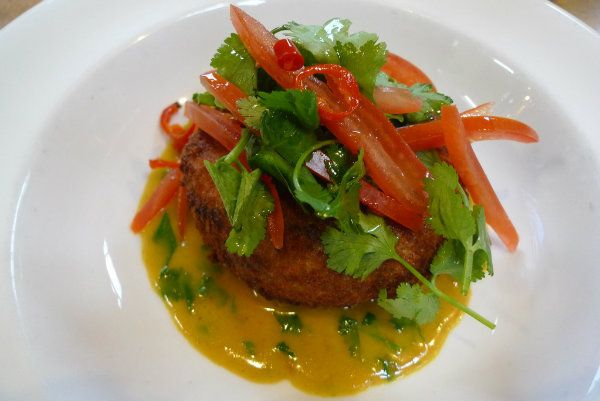 My cod & potato croquettes with curry sauce. I really was spoilt for choice and I thought this would satisfy my cravings.. No regrets really because every mouthful was heavenly. Was too big for me though so my boyfriend happily finished it for me with no complains at all :B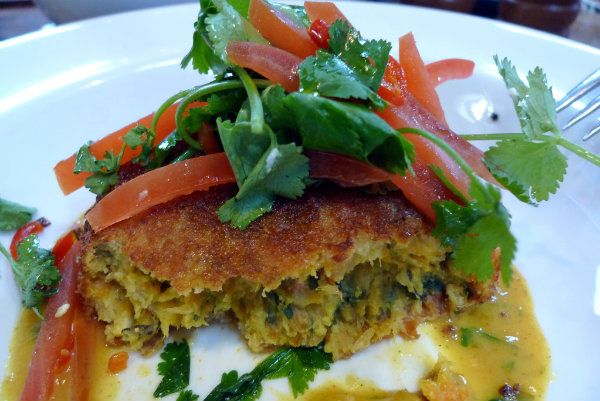 3sa's chilli, corriander and avocado on turkish bread with poached eggs was really yummy. I love how the dressing complements the avocados so well I kept stealing bits of it.. teehee!
Di Bella Roasting Warehouse
21 Leveson St. (Raglan St.)
North Melbourne, VIC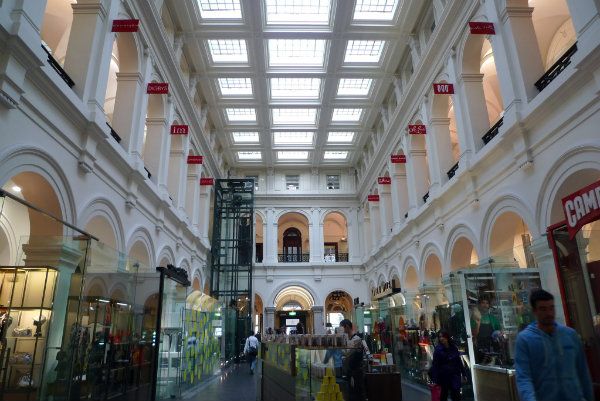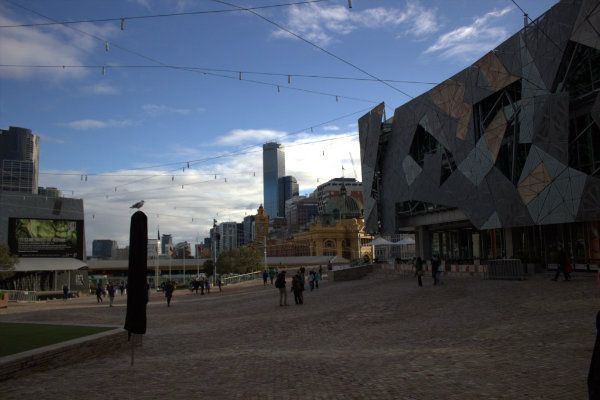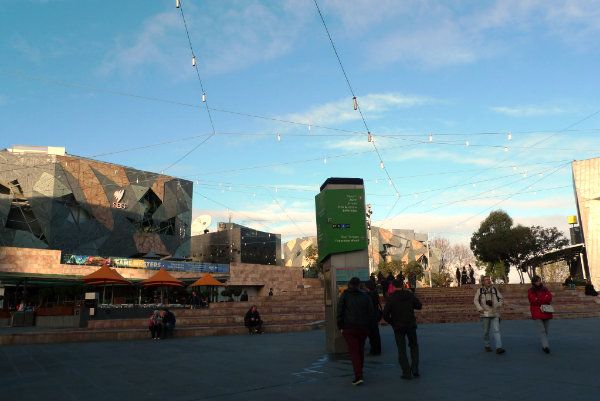 After a good walk around Bourke St. and wandering into some high end stores to check some prices out as requested by our girlfriends, I eventually found myself falling in love with a certain gorgeous
bellflower
thanks to 3sa. Boy was it hard to tear myself away from my beloved :'( Regardless, a further walk around the Federation Square brought us our second food stop of the day..
Lord Of The Fries
! There are several franchise of theirs scattered around the city, the one along Flinders Street train station opposite Federation Square is just one of them 🙂

Presented in our two favorite toppings: African & French Canadian!
Oh how I wish we have this in Adelaide; what a delightful snack for the cold it would have been..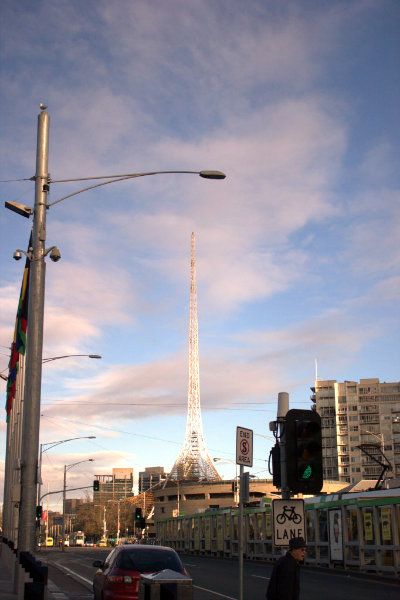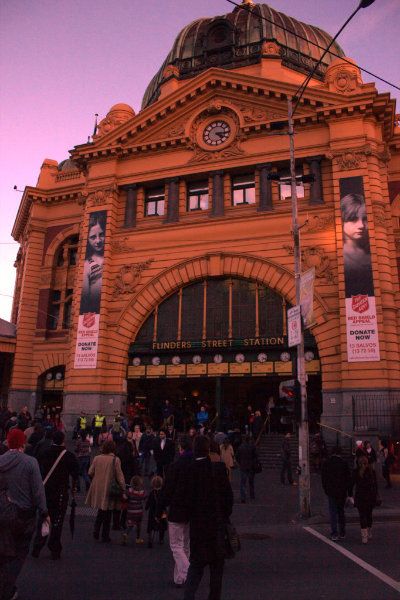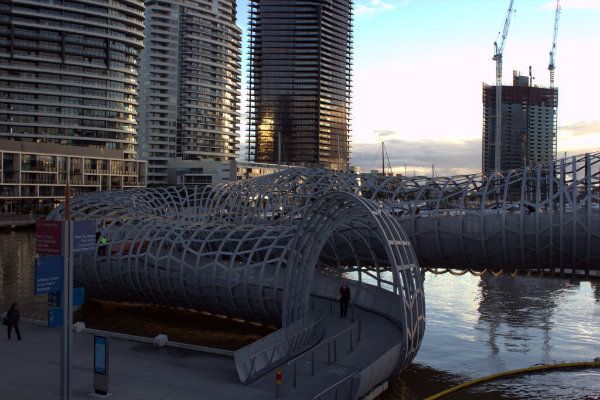 Next up was shopaholic paradise as we arrived at
South Wharf
for some good old Direct Factory Outlets. Melbourne has quite a range of DFOs to choose from but I prefer South Wharf the most as they are mainly brands from the higher end and can't be usually found in Adelaide. Went crazy in the Nine West, Forever New and A&F stores as usual; didn't buy much afterwhich cuz those were all that I needed 😉
Third food stop of the day is definitely Korean BBQ at Toodouri!
Along Victoria Street (opposite Queen Victoria Market) is where four famous Korean BBQ restaurants are located and they are all good in their own ways. Been to Hallah on my previous trip but Lois recommended this one saying it is much better in terms of service, food and pricing which I must agree! Free refills + kimchi soup to complement our meats is absolute love 🙂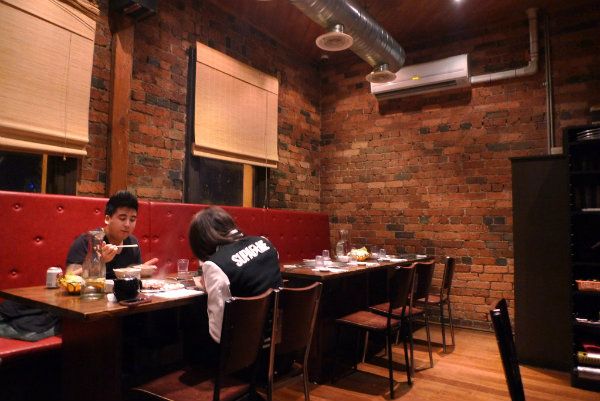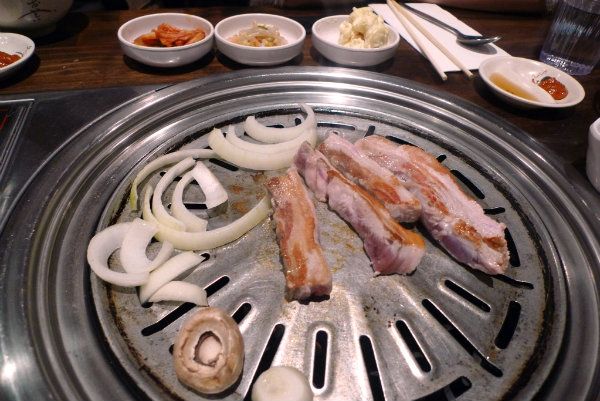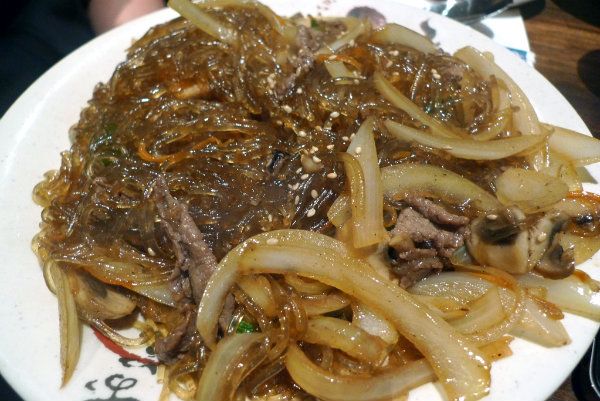 Their Japchae is really yummy too!
Toodouri Korean Barbeque
260 Victoria St.
North Melbourne, VIC
Last stop of the day was
Gami Chicken and Beer
for some authentic korean fried chicken with complimentary radish and prawn crackers! I still much prefer Hallah's korean fried chicken but this still did the trick.

What is the point if we don't enjoy our fried chicken with beer right?!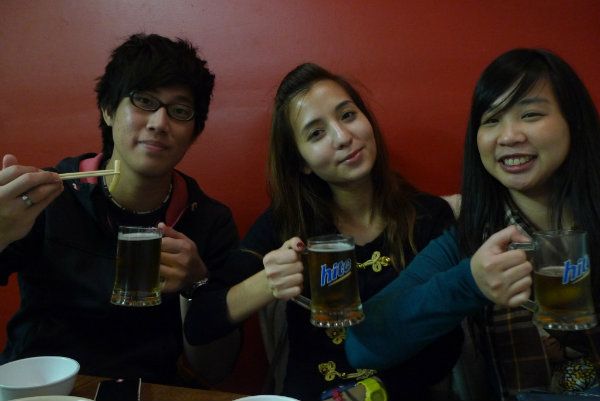 Just had to imitate the pose from Hofbrauhaus's poster again -.-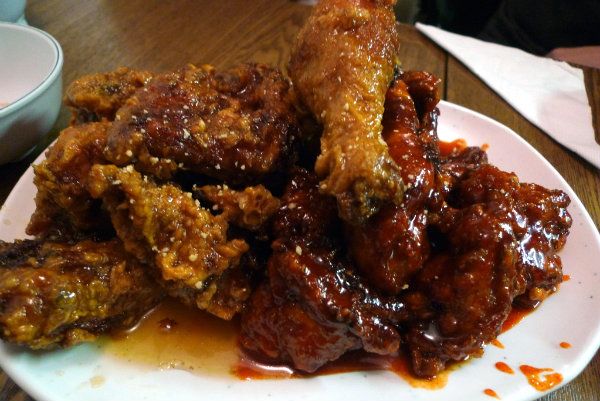 Yummy soy garlic & sweet chilli fried chickies~
Gami Chicken and Beer
100 Little Lonsdale St
(at Exhibition St) Melbourne, VIC