Had been talking about organizing an OZ trip w my fats, ahwei & 3sa for ages and we finally got about doing it this year as a celebratory graduation trip for us 4 when Scoots launched its cheapass airfares! Fats decided to include Melbourne as part of our itinerary to surprise me cuz he knows how much I love being in Melb off here we go~
We were all excited to be waiting for the plane only to miss our flights thanks to the slight difference in gates that was not specifically shown in the screen. Argh! Ended up paying an additional $200+ per pax to finally make it to Melb. What a waste of my holiday funds 🙁 Despite that we definitely still had an enjoyable time especially with my Lois darl bringing us to all the awesome restaurants to satisfy my cravings for proper food! It was to the extent that ahwei and 3sa were mortified at the amount of food we were stuffing everyday :p
First stop, DON DON!!!
You are not considered to have explored Melbourne well if you have yet to tried Don Don! Nobody ever understand the craze for it until one actually tried their delicious and ridiculously cheap meals and be left wanting for more. I am a crazy fan for their curry chicken don and it is and will always be the only thing I order whenever I visit them. Another recommendation would be their sashi don filled with never-ending pieces of big fresh salmon sashimi!

Curry chicken don

Don Don
321 Swanston St
Melbourne, VIC 3000
Second stop,
Hofbrauhaus
!
My dad once recommended me to be on a hunt for this German restaurant in Chinatown because it was heaps good. However, on my first trip to Melb, Lois told me that it was unfortunately burnt down.. Recently rebuilt again, it was a definite must-go this trip! Although I must admit that I still prefer the pork platter from Hahndorf Inn in Adelaide anytime.. Schnapps cocktail was extremely delightful and recommended by us ladies though 🙂

HB Wurstplatte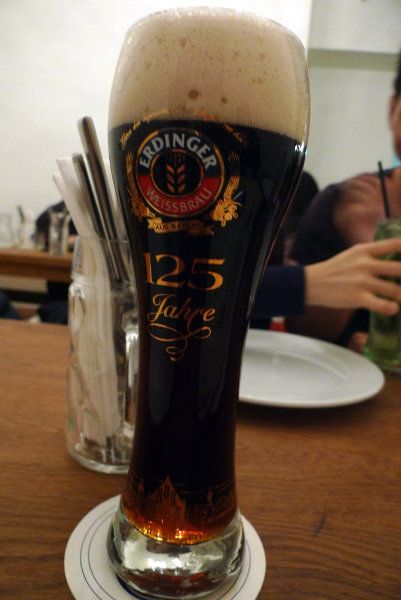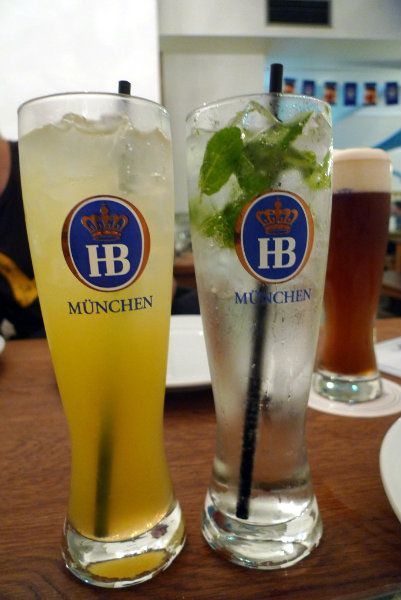 Must-Have! Beer and Schnapps cocktails!!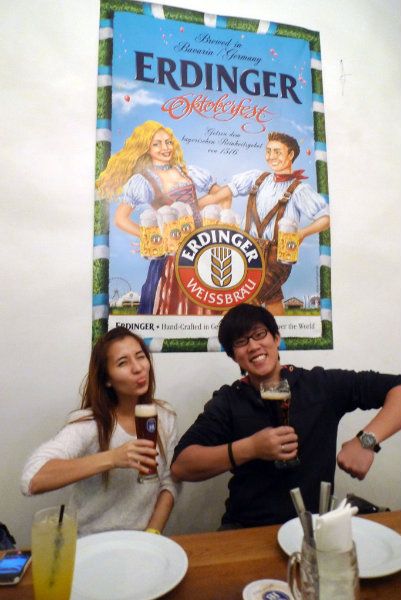 I was forced by my fats and Lois to pose according to the poster -.-
Hofbrauhaus
18-24 Market Lane
Melbourne VIC 3000
Final stop for the night, Dessertstory!
Am a huge fan of HongKong desserts ; was indeed heaps excited to read that they are going to open a franchise in Adelaide.. soon I hope!

Fatty's peanut w beancurd soup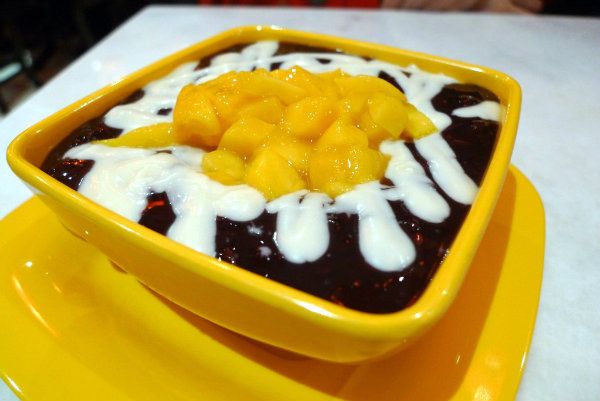 Lois and I sharing black glutinous rice topped w mango!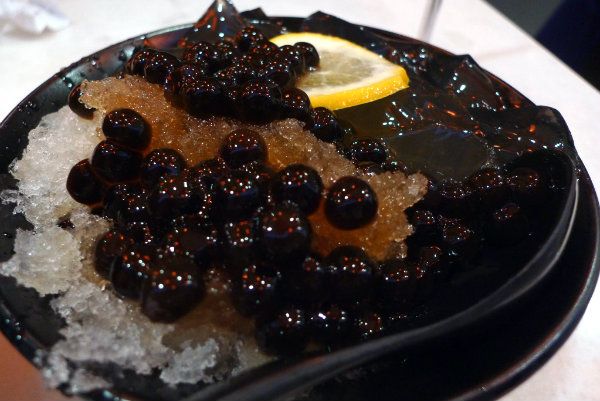 We were also sharing fig jelly w pearls.. yummy!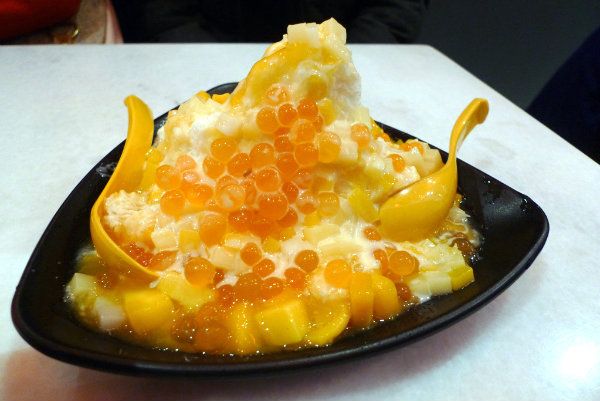 Ahwei & 3sa sharing Mango snow ice topped w mango, pearls and ice cream 🙂
Dessertstory
195 Little Bourke Street
Melbourne, VIC 3000