I realize that when it comes to Adelaide, good food are always well hidden in the suburbs instead of being easily accessible in the city. Countless of times I had found myself being totally disappointed by the bland quality being served in the city, especially when it comes to Asian food; yet once in awhile, a friend will introduced a rare gem in the suburb to restore my faith in finding decent food here again.
This was a totally impromptu lunch date between Joyce and I since we only mentioned about meeting up the day before, totally forgot about asking Haven until we left our workplace, were still discussing where to eat 1 hour before we were due to meet and were not sure if Haven even received Joyce's text… -.-" Long story short, everything still went smoothly as planned and since I was craving for Korean food.. our Korean workmate, Haven, recommended a decent authentic Korean restaurant in the suburb!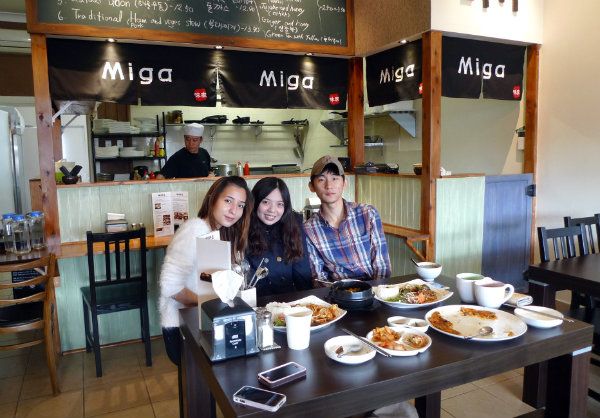 The trio!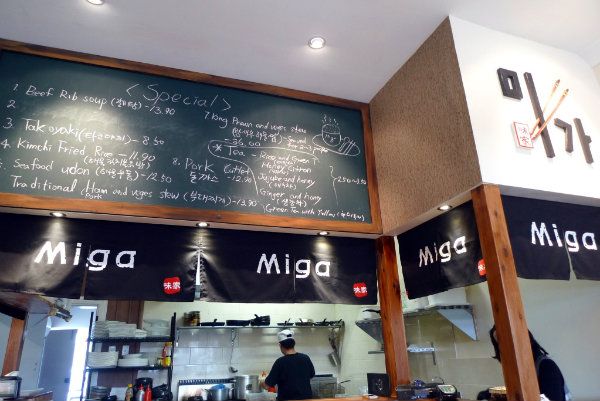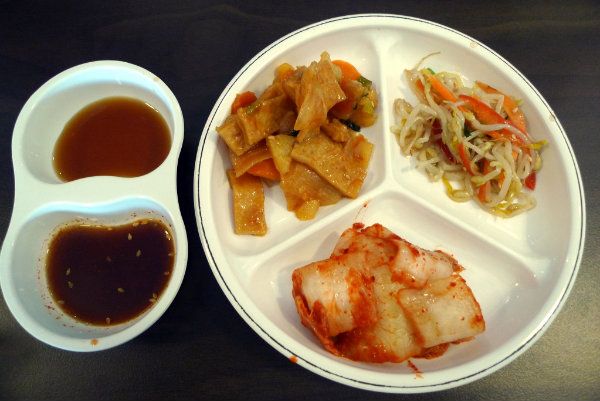 side dishes

kimchi pancake w seafood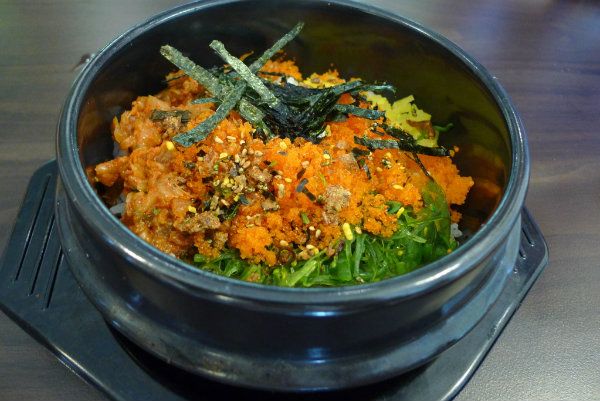 fish roe bibimbap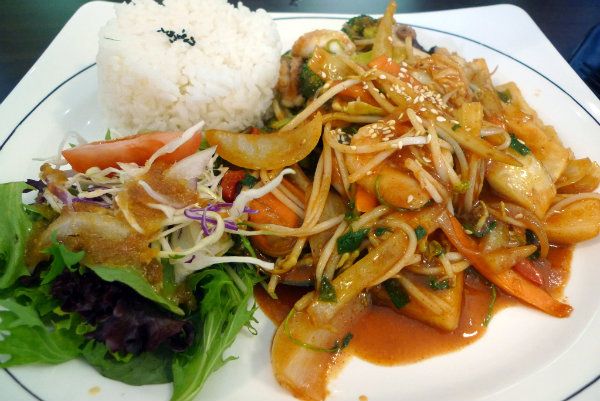 seafood stew

grilled beef
If there is any thing common about us chinese-speaking workers in ST is the fact that we LOVE to treat each other whenever we get our pay! Ever since I'd finished my training, I have been constantly pampered w heaps of food & drinks during my breaks and today was no different. Haven who ordered the entire meal in Korean and subsequently paid for the meal much to our protests! We felt so guilty but he would hear none of it! And Joyce pampered me with bubble tea whilst we two girls went shopping at Rundle Mall afterwhich! In return, I had been pampering them w my dessert soup and skincare products to protect their skin from the harsh Winter winds.. It was quite an enriching session for us for we not only get to finally talk proper instead of the brief exchanges at work, we did learn a few things about each other's culture. Like how Joyce and I wanted to order Ddukppoki initially but couldn't find it in the menu only to be explained by Haven. In Korea, Ddukppoki is considered a "lower class" as compared to the proper rice dishes we were having and therefore we will never find them in a classier Korean restaurant. I would definitely recommend the grilled beef and fish roe bibimbap should you decide to pop by Miga. The food is reasonably priced and better than the usual but definitely not the best I have had tho!

Fluffy white knitted sweater from Myer
Dangerfield wet-look leggings
New-Look leopard printed pumps
Bag from C&K