A little pre-birthday celebration w Sharon before I fly back to Singapore. Thanks to my colleagues recommendation, I'd got to know of more awesome dainty little desserts shops in Adelaide and JustTickledPink was one of em 🙂 Sadly we reached there pretty late so we could only experienced the lunch special instead of high tea… The sandwiches were pretty good but the cupcake was slightly too dry for my liking. Won't mind popping back again for the superb service and decently priced sandwiches tho~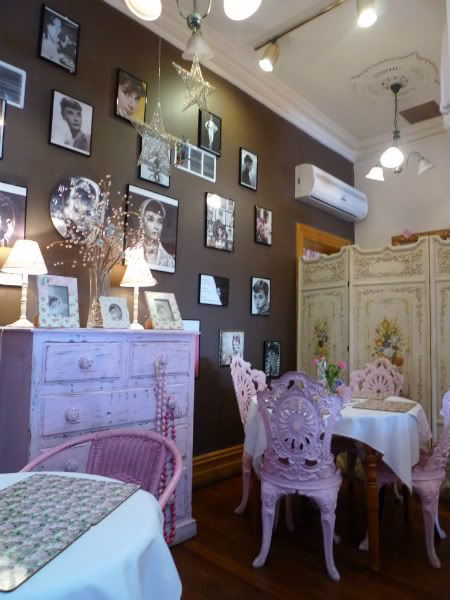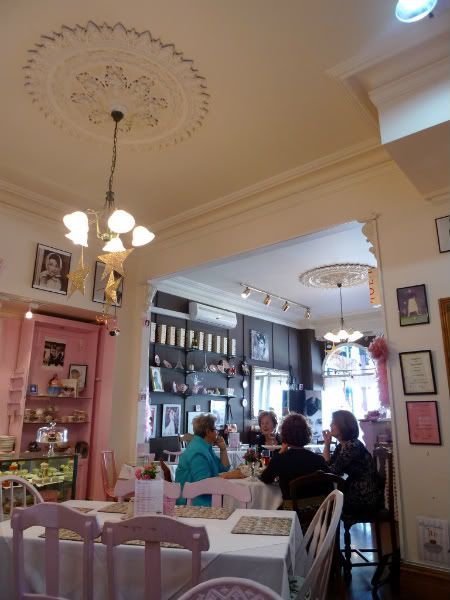 Sharon babe!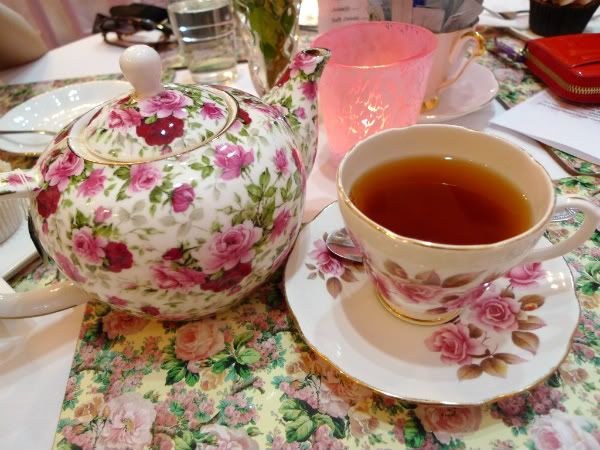 My mars bar cupcake which was too dry for my liking :/

Sharon's poppy seed cupcake was way better!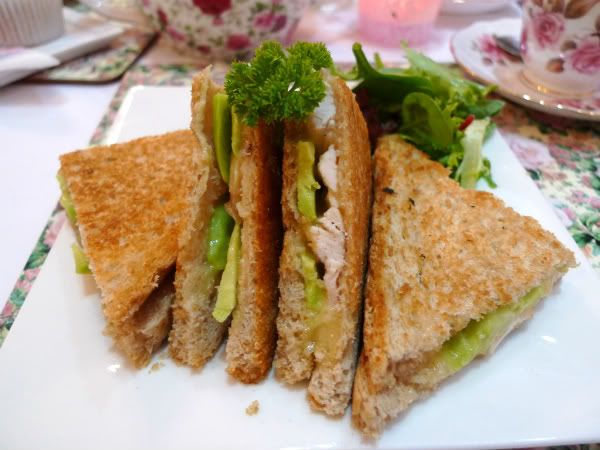 Yummy avocado and chicken sandwiches!
We went back to my apartment afterwhich to laze around before finally feeling hungry for dinner. Off we went to my favourite Hong Kee restaurant for extremely cheap and yummy food!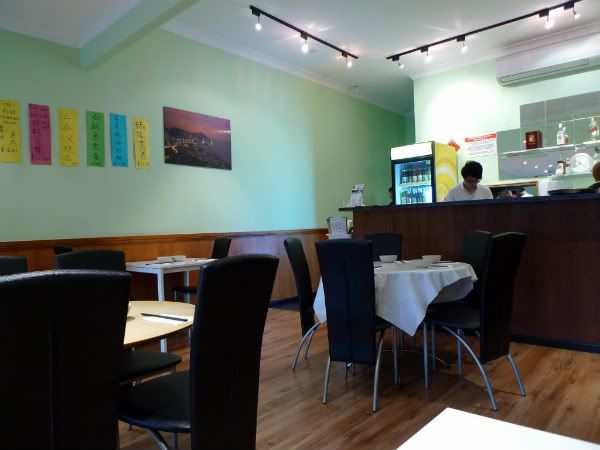 A simple chinese restaurant hidden in the far end of Chinatown

Recommended: Duck fried rice!

Salted fish + chicken + eggplant hotpot may be oily but it goes well with the fried rice.

Pork that actually melts in your mouth with preserved vegetables.