In my household, we take Christmas shopping very seriously because it is our favorite celebration of the year. Ever since I have stumbled upon the wonders of Crabtree & Evelyn, I have been shopping up a storm every festive season especially! As I have some curious kitties who wanted me to share my haul, here you go~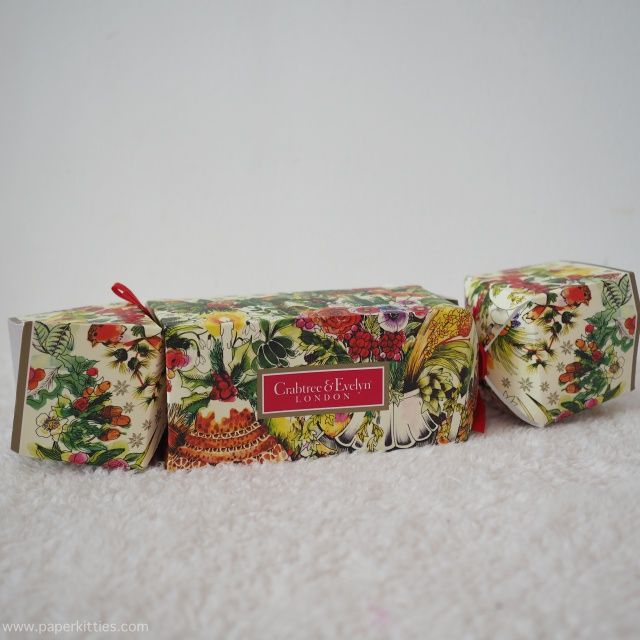 Festive Cracker
Ideal for decorations or door gifts if you're planning to hold a party, this cracker contains yummy treats such as Handmade Christmas Spiced Fudge (I LOVE!), Pink & White Coconut Ice and English Butter Toffee to munch on~
Rosewater Members Only collection
This is also the time where I stock my mom up with her favorite rosewater body care; there's no turning back ever since she started on this range. I have tried switching with different brands, worrying that she would prefer a change in presents, only to have her requesting back for her dearest rosewater range instead!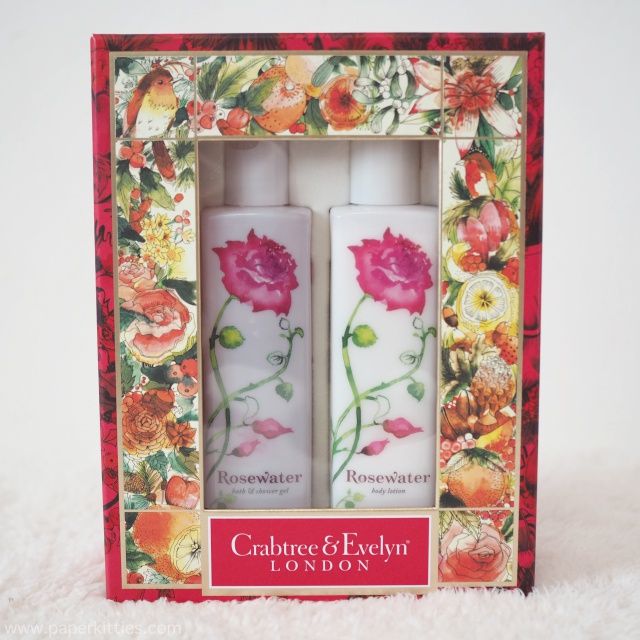 Rosewater Duo
And so, I tend to stock up too since the packaging is so pretty I don't have to wrap :p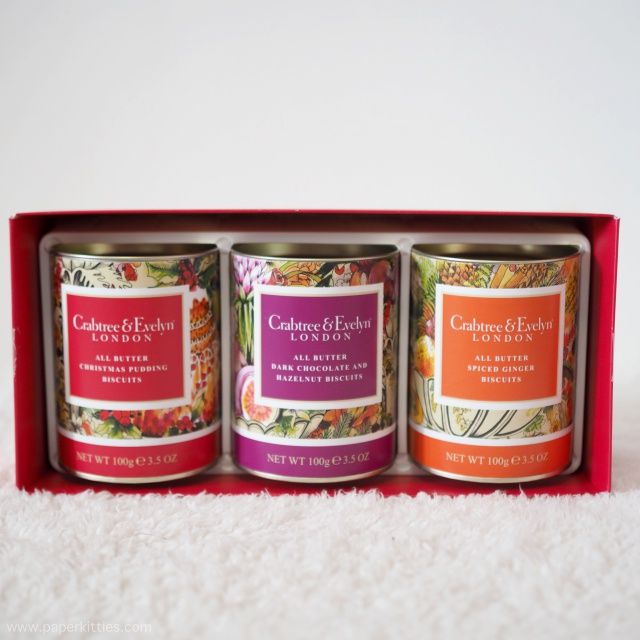 All Butter Festive Biscuit Trio
If you're a fan of Crabtree & Evelyn cookies like I am (alongside my newly salted caramel & belgian milk chocolate hubby), this is a set you shouldn't miss too. All Butter Dark Chocolate & Hazelnut Biscuits is so good, I've yet to dig into the All Butter Spiced Ginger Biscuits and All Butter Christmas Pudding Biscuits.. saving it for our trip.
Heritage Biscuit Barrel
Will you judge me if I confess to buying this solely for the packaging? Alrght to be honest, they are like the assorted mini tin biscuits version all packed into one. It's a little more expensive than buying the Mini Biscuits, but it can't be helped :B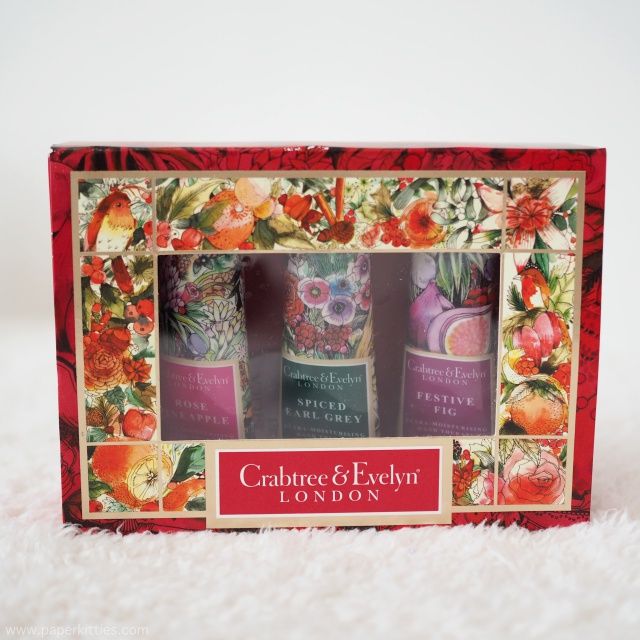 Hand Care Trio Gift Box (Festive)
I may have too many hand creams but it's always a must to purchase the festive trio cuz they have different exotic scents every year! This year, it's Festive Fig, Spiced Earl Grey and Rose Pineapple 🙂
Pomegranate Hand Wash Duo
I may have gone a little tad overboard on Crabtree's handwash these days.. it can't be helped when even my husband loves misusing it, so it actually gets depleted rather quickly! Might as well stock up since the pouch is really pretty too!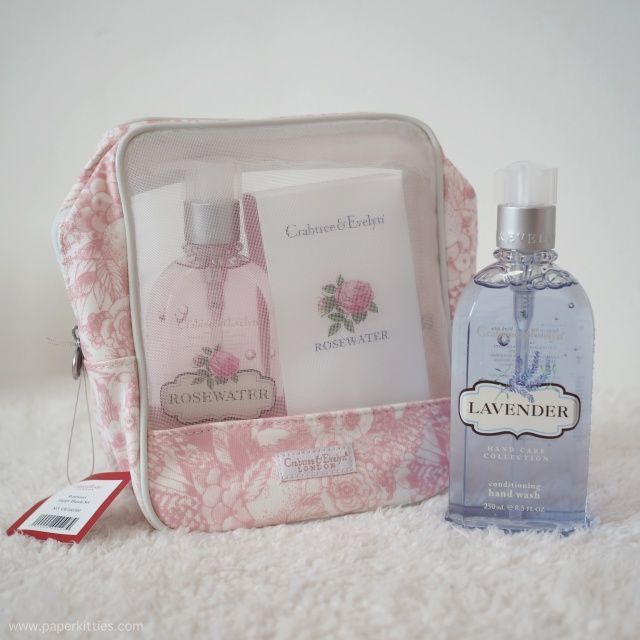 RoseWater Happy Hands Set
Bought this to share with my mom! I actually bought the Lavender during the media set, and proceeded to buy the Lily Happy Hands Set (not pictured) after I decided I must collect them in all colours. Don't judge, being a beautyholic with slight OCD can be pretty crazy sometimes 😡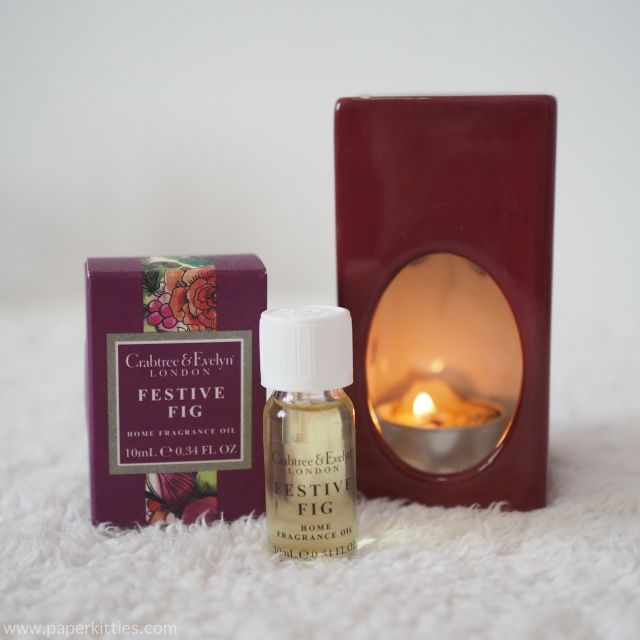 Festive Fig Home Fragrance Oil
I haven't bought fragrance oil for a long but this rich and fruity scent got me started again! Imagine the festive notes of ripe fig, damson plum, black pepper, resinous woods and winter flowers all beautifully blended together.. even my husband complimented my pick and asked where was it from 🙂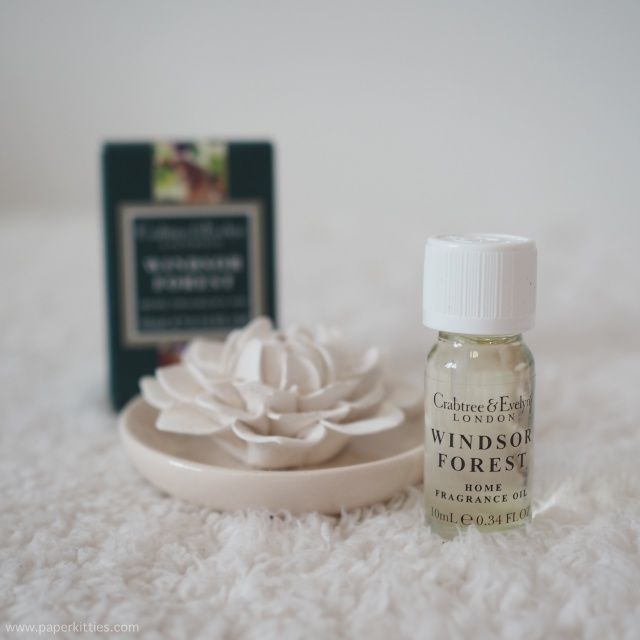 Windsor Forest Home Fragrance Oil
A classic favorite, Windsor Forest smells like a medley of Fraser fir, spruce and pine, entwined with English holly. It's a very green Christmas-y scent that transport one back to a winter forest filled with pine trees~

Preserve Trio All that's missing is my Handmade Strawberry & Madagascan Vanilla! Have you tried Crabtree & Evelyn jams before? They are so delectable, they do go OOS quite often..
Collectable Design Tin
Last but not least, thank you so so much Crabtree for sending these for my birthday! What's special about this collection is the festive spiced tea that's only available in this gift set~ My Christmas collection is now officially complete 🙂 x