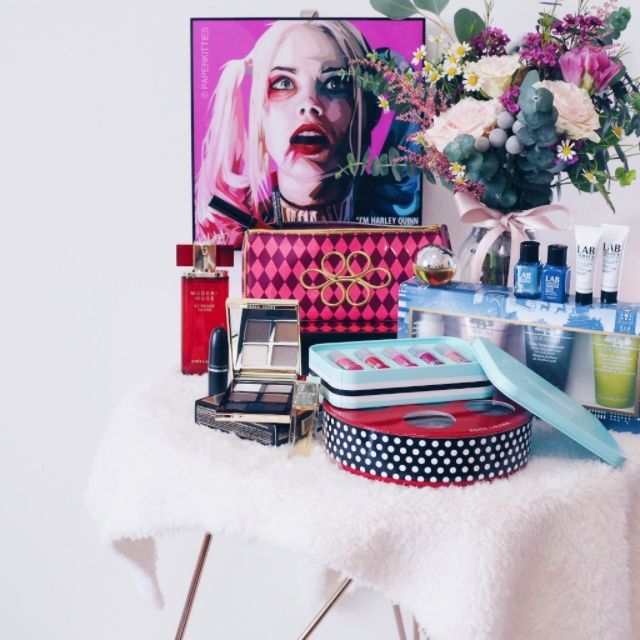 It's THAT time of the year again when I spent the most money for the joy of gifting my love ones and myself, of course! To give you a headstart on some peeks before you start your Christmas shopping haul, take a look at what the brands behind Estée Lauder Companies have to got to offer your this festive season 🙂

But first, champagne and canapes at WooBar before getting down to work!
As I walked into the event, what greeted me first with its tempting gift sets was
Origins
. I look forward to their X'mas collection every year because it's always the best time to start stocking up on their masks! This year is no different of course, they even included a mask primer to complete the collection~
I would also recommend their ginger body gift set. For someone that dislikes ginger, I actually like this range cuz they smell so fizzling good!
Next up, we have these super adorable
Estee Lauder
mini Pure Color Envy lippies! If you haven't try them before, now's a good time to. They are one of the better lipsticks I have tried so far.
This and the lippies are Sephora-exclusive if I remember correctly!
Do spy with your little eye on the fun-sized Estee Lauder Modern Muse Le Rouge Gloss. Sooooooo cute!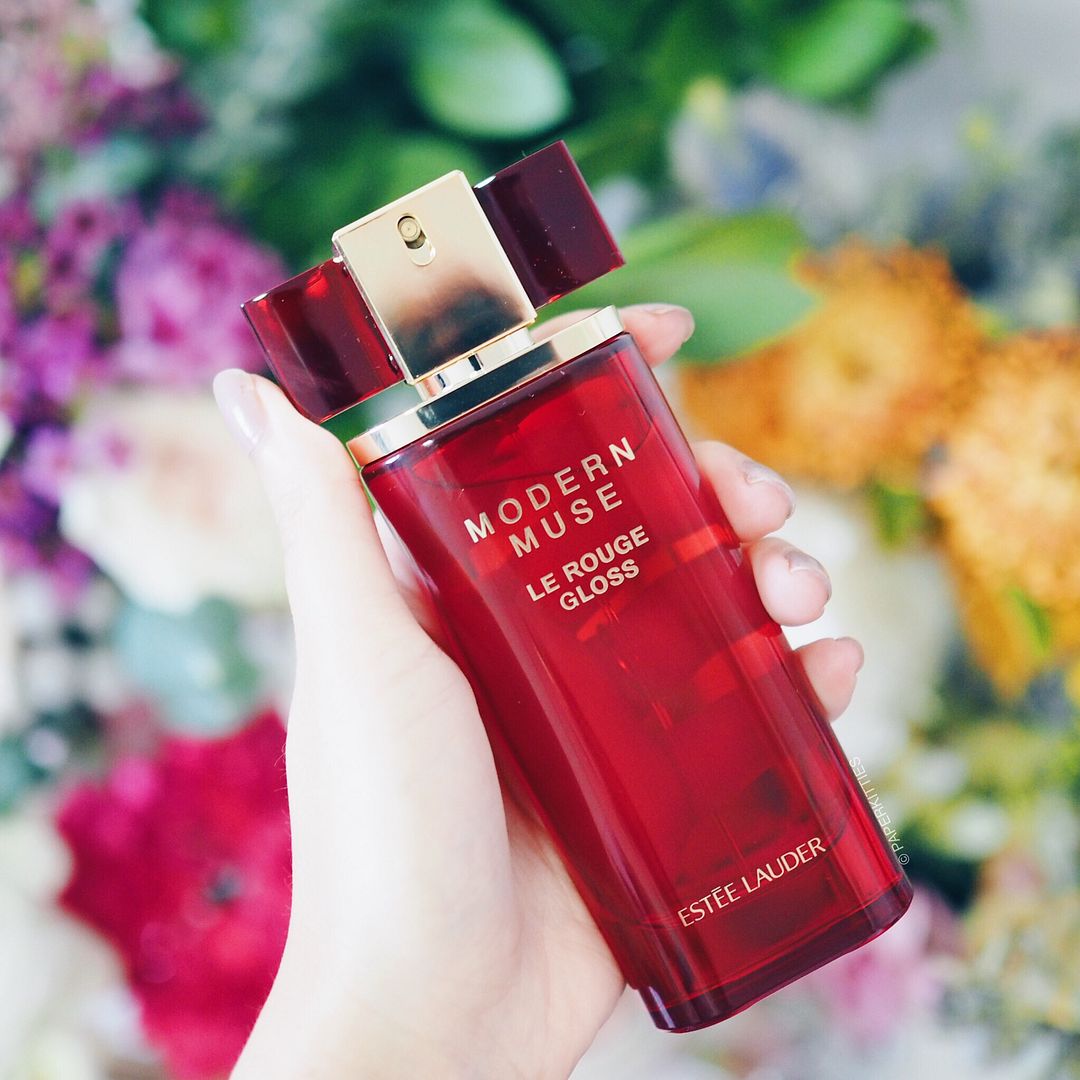 In fact, since we are on the topic of
Modern Muse Le Rouge Gloss
, shall I entice you further? :B Out of my entire Modern Muse collection, I like this EDP the most for its sweet fruity accord in a not so traditional kinda way. It opens up with a youthful vibe that radiates from the dark cherry and pink pepper notes, before blooming into a vivacious rose heart. Finally it settles down to a edgy seductive base of woody patchouli and sweet vanilla that gives this perfume it's vinyl edge. I suppose you can say that it has a lacquer and make-up evoking composition that's so befitting of Estee Laduer and the Modern Muse range. Strong sillage with longevity, it's the go-to perfume that accompanies you from day to night, from formal to informal occasions ❤️
Moving on to my new skincare love that's inspired from the northern lights, this year's gift sets are the best they ever had. All the cult favorites are included! Above is the rejuvenating collection 🙂
Andrea and I were joking on how others were focusing on
gifts for him or her
,
La Mer
will focus on
gifts for ME
! Can totally relate eh?
This Ultimate Sculpting Collection caught my attention cuz it not only contains Creme de la Mer (in fact it's in every gift set), it also includes the Lifting and Firming mask… a maskaholic just can't ignore!
Moving on to a youthful and vibrant brand, there's
Clinique
!
If you ask me what's my #1 favorite
Clinique
product? I'll always encourage you to try their lipsticks! I actually preferred their makeup to skincare tbh, cuz they worked really well for my then troubled skin.
Skincare wise, I'm quite impressed with their recently launched Pep-Start range!

Can never go wrong with Clinique classics too..

Sparing some happy thoughts for the men 😊

and the rare few that takes good care of their skin~
My husband will never fall under this category cuz he is too lazy for his own good. Many a times, I have caught him misusing my toiletries instead; not to mention having to force myself on him… just to apply moisturiser on his dry skin 😒
Still need more choices? Celebrate and indulge in
Bobbi Brown
Holiday Collection!
There's loads of golden, nude and sparkly shades in their collection that are perfect and versatile for everyday wear to festive parties! I prefer these classic glam looks any time ❤️
Perfumes anyone?! I used to loooooove buying them in sets as a student cuz they are very value for money. And when you are a cash tight student, those pouches that comes in these gift sets are the closest I can own for my favorite brands 😋

Haven't tried Tory Burch fragrances before though… anyone?

Saving this for the ultimate makeup junkie, we have MAC of course!

From eyeshadow palettes….

To singles and lippies…

There's bound to be something for everyone..
What's your wishlist this Christmas? x