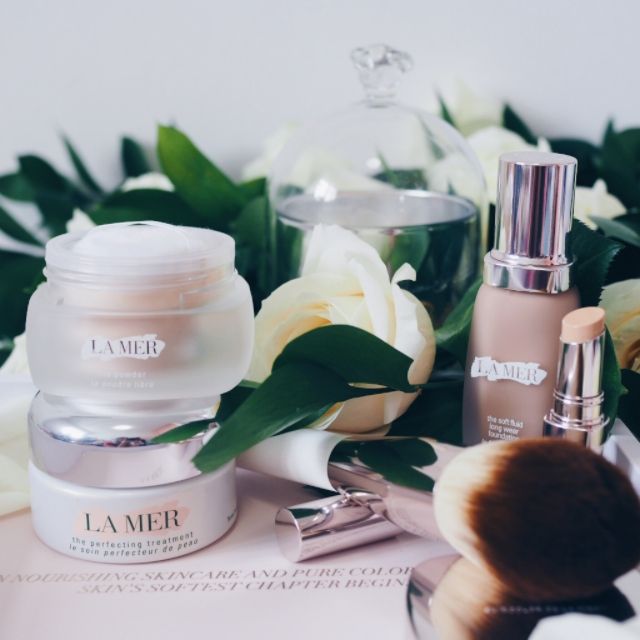 I'm so excited to be introducing a new brand to my blog today, one that I have been lusting for awhile and finally having the chance to lay hands on.. it's none other than
La Mer
! I was first exposed to it by my MIL who has been an avid fan of the brand for many years now. Owning one of their products seem like such a far-fetched dream to the poor student I was back then, who knew I would finally be a proud mommy to my new babies.
For someone who have been preaching on going foundation-free, I never would have expected myself to find one that would convince me likewise; until I tried on the newly launched Skincolor de La Mer range that consists of liquid foundation, concealer and loose powder. Makeup with skincare properties (my weakness), La Mer's legendary Miracle Broth™ is infused in this range to nourish your skin, have one's pores looking refined, lines and wrinkles visibly diminished, while SPF and antioxidants help protect a newly flawless complexion. Sounds too good to be true? Do read on to find out more!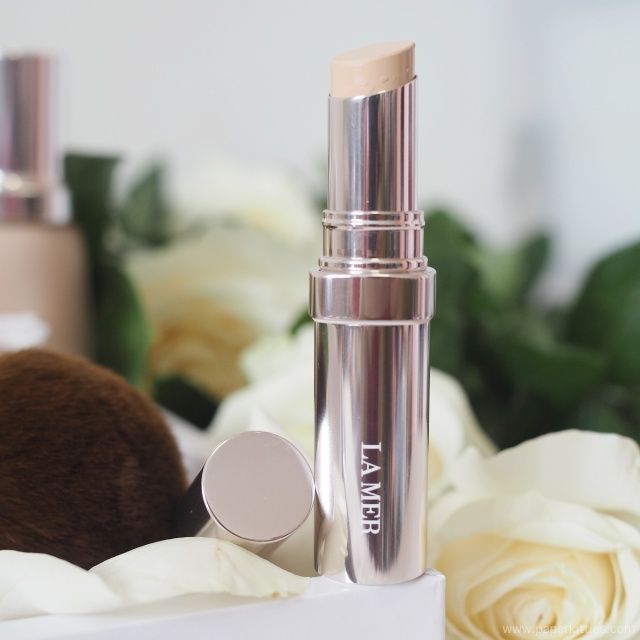 Skincolor de La Mer – The Concealer
Let's get started with the one product I use without fail everyday, even on days where I'm going makeup free, I just can't leave the house with a concealer to cover up my dark eye circles and acne scars.
Skincolor de La Mer – The Concealer
contours one's skin with a veil of weightless coverage, youth-boosting moisture and antioxidants from the Miracle Broth.
The Concealer Swatches
As you can see from the swatches,
Skincolor de La Mer – The Concealer
has an ultra-creamy texture that glides on so seamlessly onto my skin with high coverage. It's easy to blend, so just one swipe is enough to conceal my dark eye circles. But what sets it apart from most of the concealers I've owned so far is of how this treatment-powered concealer is especially long wearing and doesn't creases into fine lines throughout the day. In other words, no touchup is needed!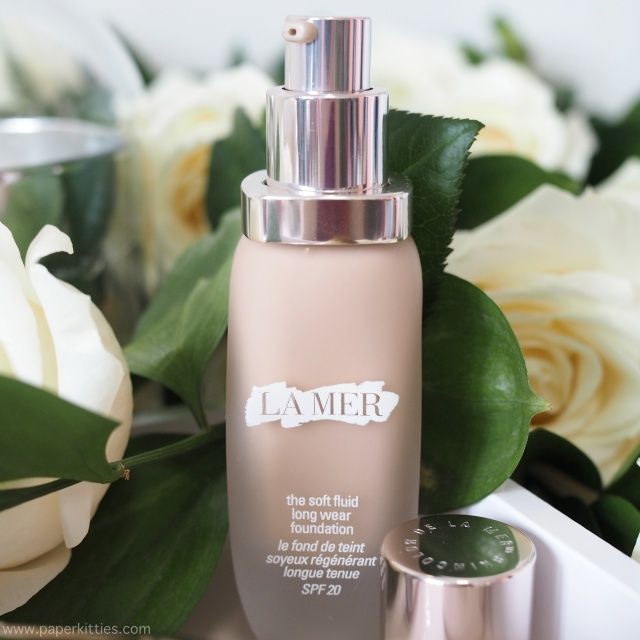 The Soft Fluid Long Wear Foundation SPF20
For a flawless look, I prefer applying
Skincolor de La Mer – The Concealer
before applying
The Soft Fluid Long Wear Foundation SPF20
on my entire face. This reformulated liquid foundation seamlessly blends soft color to conceal imperfection, has buildable coverage, heals and hydrates one's skin with the Miracle Broth. But wait, here's the most important factor required for our humid weather: the new color capsule technology helps color stay true and not oxidise – tried and tested!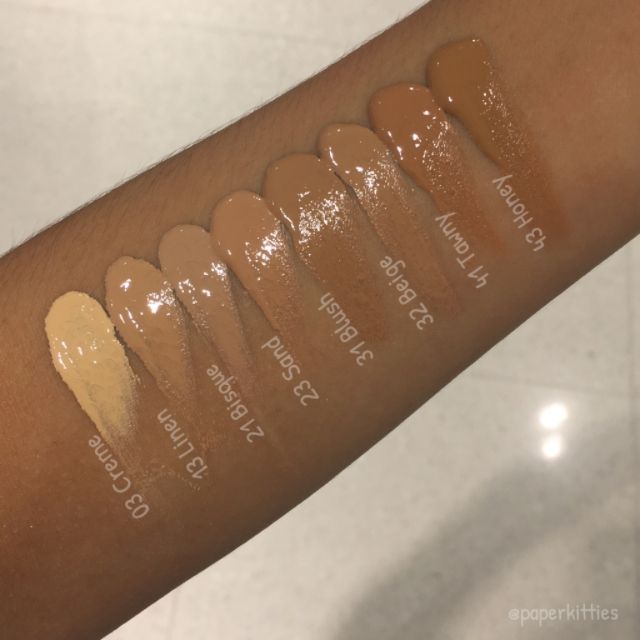 Swatches for The Soft Fluid Long Wear Foundation SPF20
FYI, my shade is #21 Bisque. Most ladies I know picked #13 Linen which is very similar to what I've picked, just that #13 steer towards warm undertones while I prefer mine cool, thus #21.
The
Soft Fluid Long Wear Foundation SPF20
sure gives some liquid foundations out there a run for its money. I was in for a surprise at how weightless the texture is when I first applied it on, I even had to make sure it was indeed on my skin by double-checking on the mirror. Lol. Of course, it glides on so easily for a soft flawless finish (not too matte, not too dewy) as seen above! That's what liquid foundations should be like – barely there and natural looking~ Coverage-wise, it's medium for me. Good enough to fix uneven skin but still needed some concealer help on my angry reds.
Skincolor de La Mer – The Powder & The Powder Brush
When I was at the counter,
Skincolor de La Mer – The Powder
was the first product of the Skincolor de La Mer range that I zoomed in into. Remember how I mentioned ton wanting to go foundation-free? If you must use some "coverage" on a daily basis, well, loose powder is actually your best bet (something I've learnt from Dr GL). And yes, even this luxurious powder is infused with La Mer's Miracle Broth! Used it along with
The Powder Brush
that has thousands of baby soft bristles, there's no going back…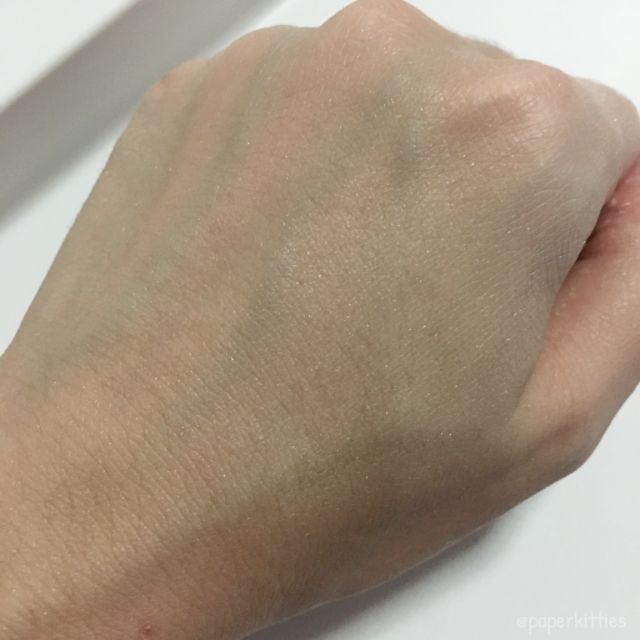 Skincolor de La Mer – The Powder Swatch
Look at the shimmers! The texture of
The Powder
is light as air, add it on with
The Powder Brush
on my skin, it felt as though I was burying my face into soft fluffy clouds. I might have just gone a tad overboard with them :p Apparently
The Powder
is made with air-spun seaborne particles that explain its weightless transclucent texture; yet concurrently it magnetically attracts and sets to one's skin for a flawless finish. You'll see in the last picture below~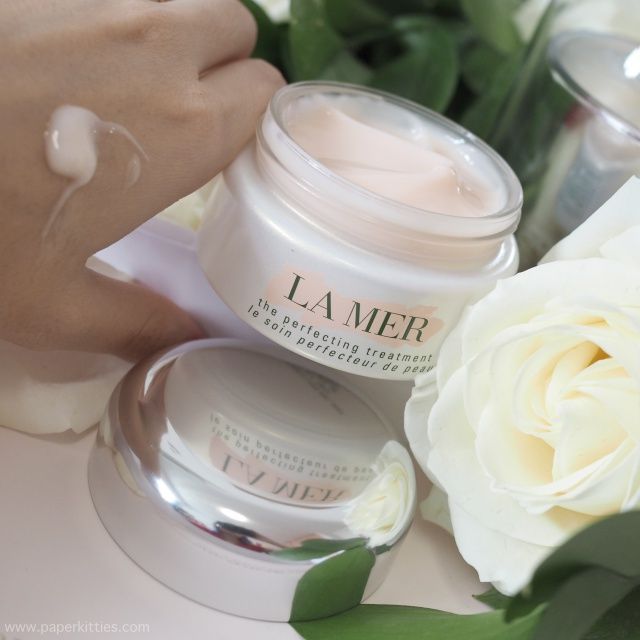 La Mer The Perfecting Treatment
I'll be honest with you, I have been avoiding primers like a plague ever since the very first mineral primer that I used actually caused me a breakout within hours. So you can only imagine my hesitation on breaking out of my comfort barrier. Despite my bad experience, I decided to take a plunge – how can one go wrong with La Mer right?
La Mer The Perfecting Treatment
works on three levels: Texture, Tone and Translucency; in fact, this ultra-versatile treatment is not just a primer, it can also works on its own (by applying it before your moisturiser) or an overnight treatment (final skincare step) to achieve that soft, velvety glow! Despite it's relatively thick gel,
The Perfecting Treatment
actually feels soft and velvety, it's not at all rich and absorbs quickly into the skin with no greasy/sticky afterfeel. Right now, I'm using it as a primer before my foundation.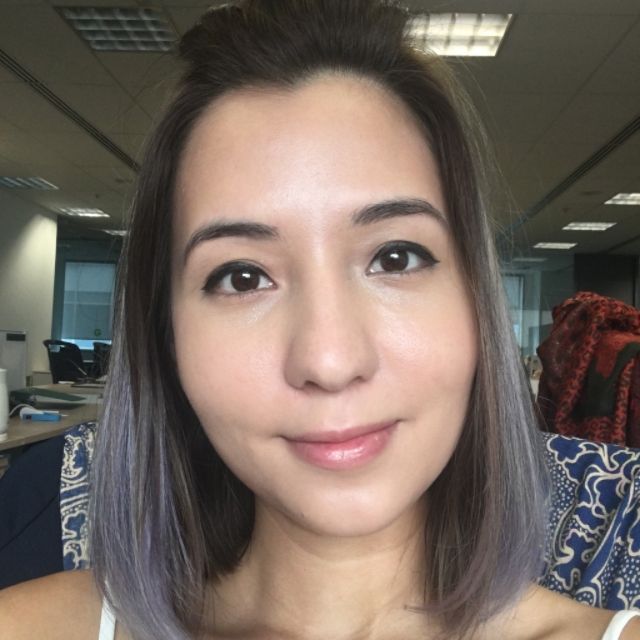 Here's my final look with all the products mentioned in this post.
La Mer The Perfecting Treatment
is everything I need to achieve the perfect nude glow! I've tested it for awhile and my skin loves it with no breakouts ♥ When applied, there were zero creases on my face throughout the day – something which I find super amazing considering how easily my makeup always streaks on my combination skin. Applied
The Concealer
and
Soft Fluid Long Wear Foundation SPF20
, followed by dusting some magic dust (aka
The Powder
) and I'm all set to go from day to night~
Soft and luminous would be the best way to describe how I feel about this entire range I reckon? Soft enough to blur the imperfections, the pores etc for a flawless finish, yet brings out the glow in my skin for a more natural look that I've always prefer. In other words, the "No Makeup Makeup Look" that loads of beauty blogger likes to rave about. Can't believe it took me quite awhile, but I suppose it's safe for me to declare that I've found my holy grail combo for base makeup? x