When I first started my blogging journey, never in my wildest dreams would I ever have dared to venture into anything aesthetics-related. Back then, when technology wasn't as advanced and firefox was much more popular than google, it was a common belief that aesthetics either mean going under the knife or being injected with botox until one no longer have any facial expression. How ill-informed I was back then! Thankfully, being so exposed to this beauty community, I've learnt to differentiate facts from myths and of the variety of services provided other than the aforementioned. With the many variety of aesthetic clinics popping up locally, getting a little help from the doctor is more commonplace and widely accepted than before. Oh and may I add, much more natural than the horror stories we were told. The trick, of course, lies in the doctor that you have tasked to "fix you up". Lucky for me, my very first exposure was to Dr Chau from Celevenus Wellness & Aesthetics Clinic. One of the leaders in his field and also a Sculptra trainer for doctors, he was my lifesaver when I just started out blogging with ongoing nodules that he lasered off too!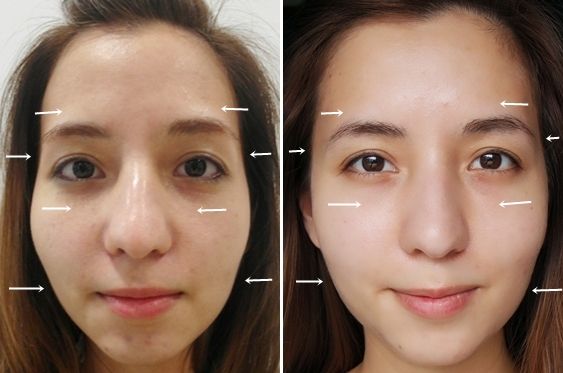 Rightfully, one should go for three rounds of Sculptra for the full effects to take place and last its maximum. But I was so pleased with the results by the second touchup (
Virgin experience documented here
), I put my third round on hold until 1.5 years later where the effects are wearing off and my sunken tear troughs are visible again… just in time for my wedding! I consulted with Celevenus and was told that for best results, it's recommended to do it 3 months before the big day, so I choose March – after my photoshoot. Unfortunately, due to my procrastination and the lack of time, I had to postpone it to May. Just in time for optimal results to be seen on my big day.
Once again feeling so grateful to Dr Chau for always putting his patients as top priority, the lovely nurses at
Celevenus Wellness & Aesthetics Clinic
managed to squeeze a slot to save me from my biggest insecurity. I'm very surprised by the lack of bruising this time round as compared to the first two times I had Sculptra 2 years ago. In fact, they were gone within a week while I still diligently massage my eye area. Remember to quote PAPERKITTIES to receive a complimentary consultation if you're curious about Sculptra!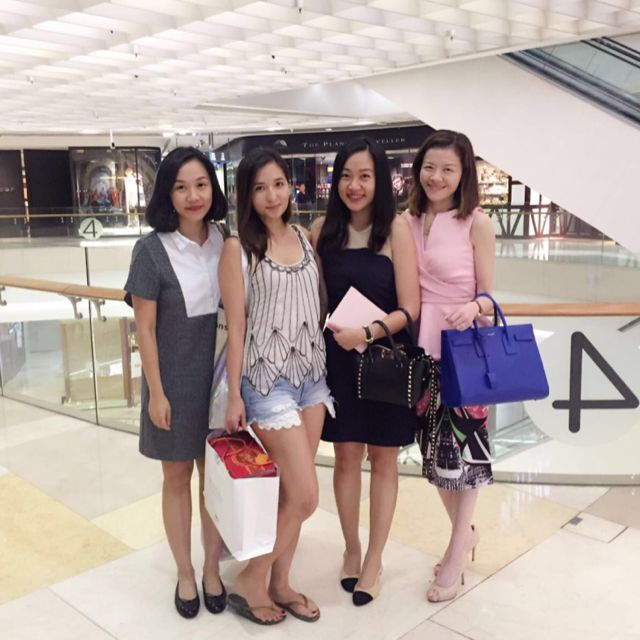 I was out delivering my wedding invitations with minimal makeup by Day 3!

Fast forward to a picture of us again on the actual day 🙂
The amazing thing about Sculptra is always on how natural the progressions is, you won't notice the vast difference until you take a before after picture as previously seen
here
! In fact, if you take a look around the nurses in the clinic and get to know of their age… you'll be in for a huge surprise. Enhancing your features the non-invasive way, whilst still achieving the natural look; one will also be turning the clock back in time thanks to Sculptra for gradually boosting the skin's own collagen production for facial volume at desired areas. Remember, sometimes it's not just about the product but the skills of your doctor. For that, I would always go back to Dr Chau from
Celevenus Wellness & Aesthetics Clinic
without a second thought. x
Celevenus Wellness & Aesthetics
391B Orchard Road, #16-03/04 Ngee Ann City Tower B
Singapore 238874

6410 9621/6410 9622
beauty@celevenus.com.sg