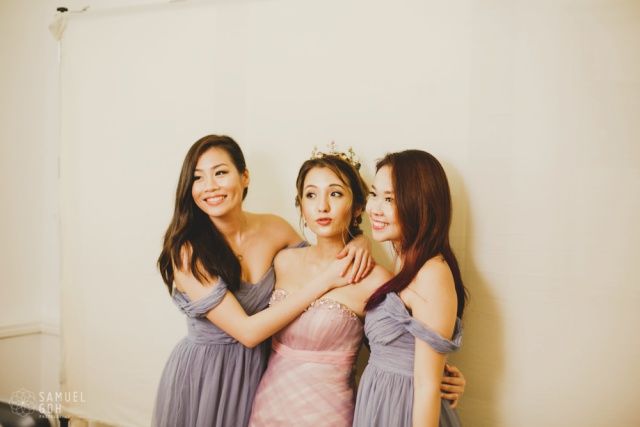 2/3 of my bridesmaids!
Shopping for bridesmaid dresses can be a pretty tricky issue! Not only do you have to consider on how the dresses are going to fit into your overall wedding style, it is also important to then pick a harmonious colour that suits everyone (unless you're not particular about color palette), and oh.. the budget + who's paying? I would reckon that unless you're fine with the girls picking whatever they already have or ain't that picky on a particular style shade you would like your girls to be wearing, it would be a gracious thing to pay for them. Luckily, there are a variety of blogshops (and some say TB) these days for you to choose from without burning a big hole in your wallet.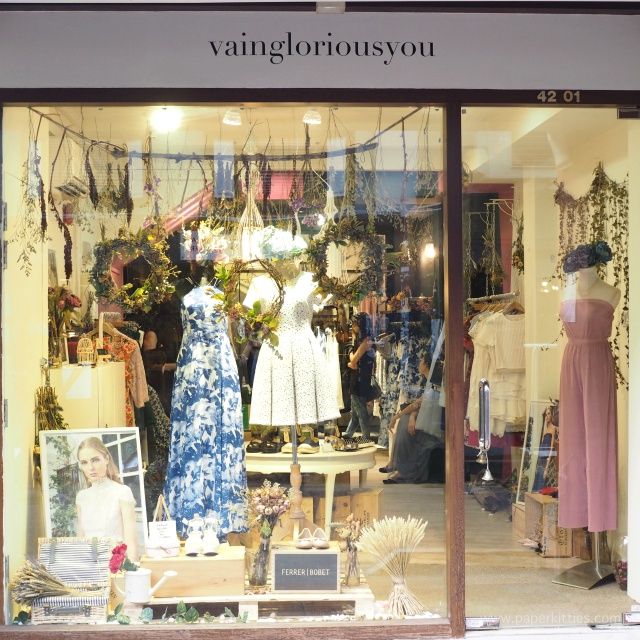 As I had decided to skip on all the gate-crashing and whatnot, plus the fact that my wedding was a luncheon.. I would very much prefer to pick a piece that's more elegant and less casual since the girls will be in a/c almost 99% of the time. So who else to trust this important task to than my old time favorite..
VainGloriousYou (VGY)
! Apparently they have already curated a beautiful bridesmaid collection earlier this year, where each maxi is handmade with tulle and love.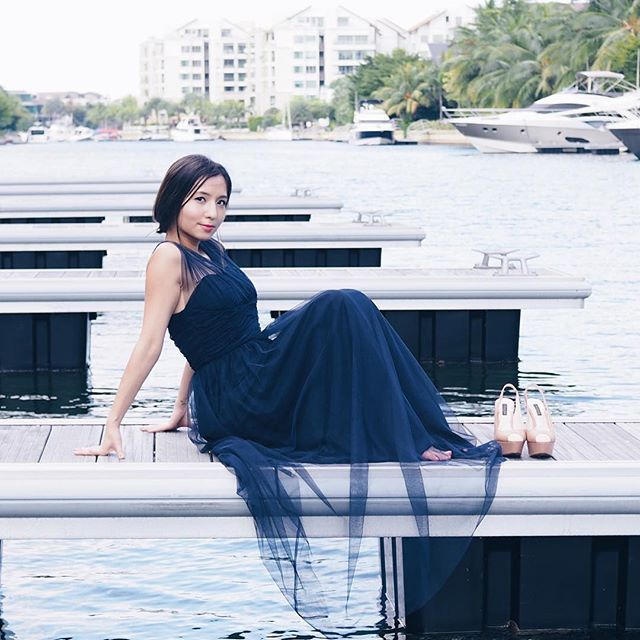 VGY Maxi Tulle Dress
comes in two different dreamy designs: The
Thalia
that I wore to Zwedding's W Hotel bridal show, and the
Amara
that was eventually decided on my girls 🙂 Oh, plus each design comes in 3 colours, namely Navy (above), Slate blue and Rose (as seen below)!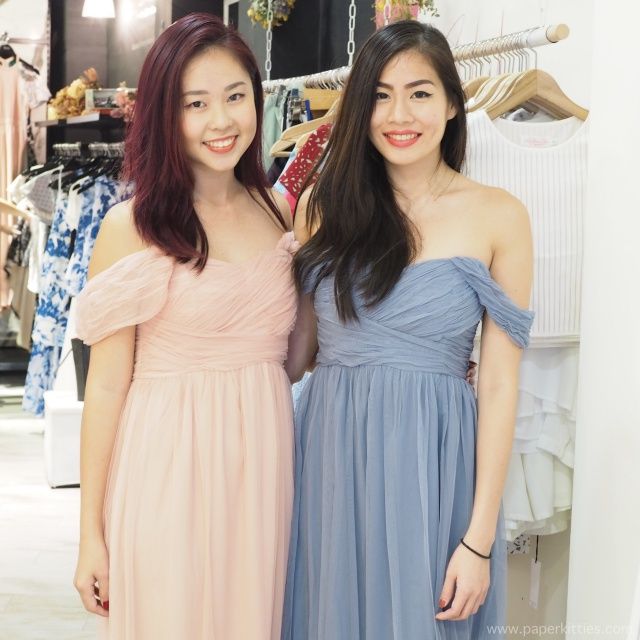 Brought my dearest girls down for a fitting session and to choose on a shade that will please everyone 🙂 Don't they look beautiful? Hees. I felt like a proud mama watching my girls swirl around so effortlessly when trying the dresses out. In the end, we settled on "
Amara
for it's romantic Grecian vibe that would fit very well with
my wedding venue and colour palette
.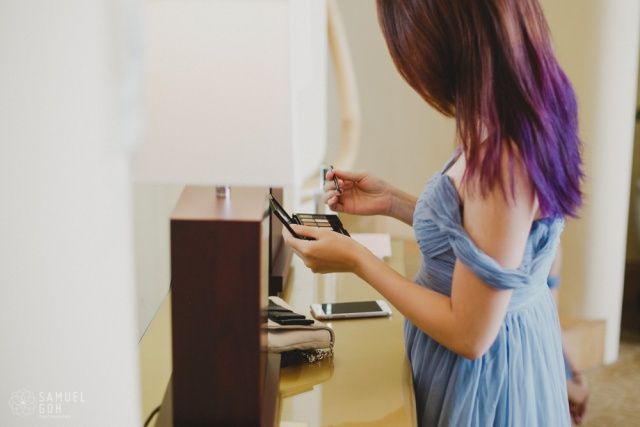 Moving on to the AD where my girls were so punctual and helpful to me whilst I was trying to do a million things at a go! Couldn't have manage it all without them keeping track of my to-do-list and communicating with the vendors etc. *big hugs*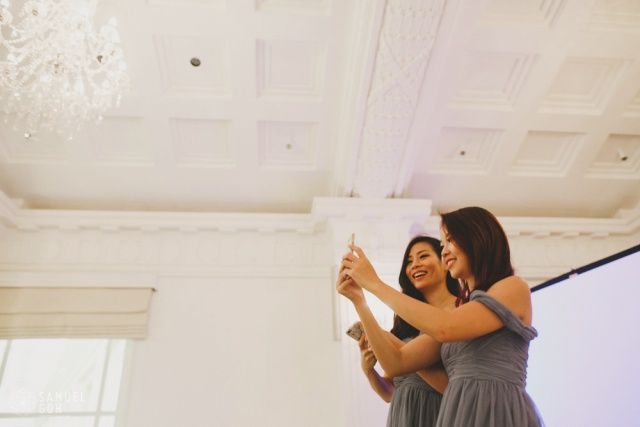 Taking pictures to show me sneak peeks of the venue being set up whilst I was still stuck in my room :p
Full attendance!
#GIRLSQUAD with my beautiful BBs!
Needless to say, they were easily identifiable and had gotten some eye candies from the groom side :p

Credit: IG @chiamhuiy

Credit: IG @diagonalll_
Thank you so much my girls for all you help on this big day, I'm so happy to have you trio in my life and wouldn't have wanted it any other way! Not to forget, thank you
VainGloriousYou
for dressing up my girls in such an ethereal vibe – they were certainly the best dressed guests for the day :p x