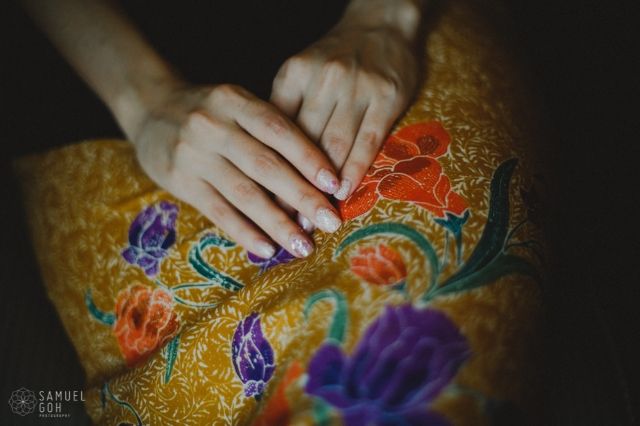 When I was much younger, my ideal bridal nails was a classic French manicure that will complement and complete my wedding day look. Of course that mentality changed over the years and with the increasingly creative nail art that I am constantly exposed to on my social medias.. I decided to still opt for soft, neutral shades but with a bit of sparkle that will match both my gowns on my AD!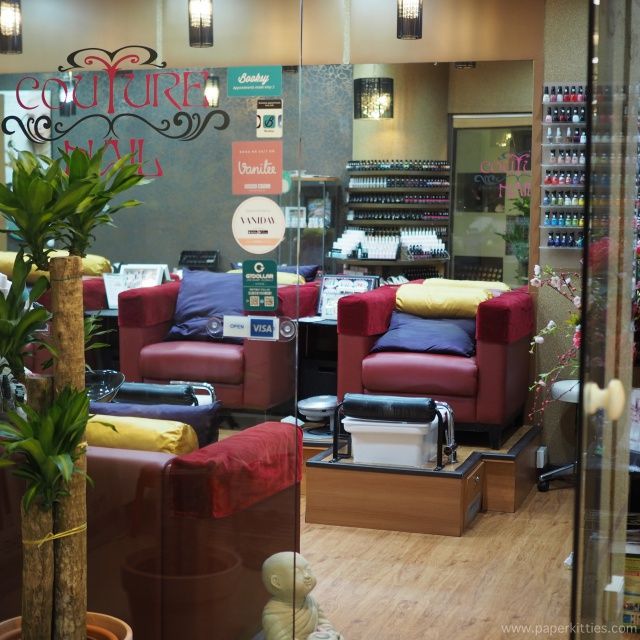 Located at
Delfi Orchard
, that one-stop shop for bespoke bridal vendors, lies
Couture Nail
! I have known the owner, Ivy, a while back when she was one of the manicurists at Watson's "Girls Day Out", and so it brings me such joy for our paths to cross again.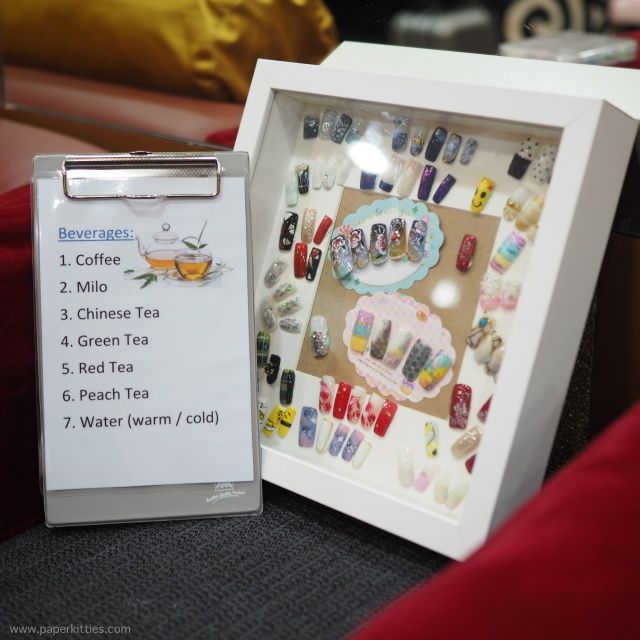 Making myself comfortable and eyeing her huge variety of nail polish shades available at
Couture Nail
, the little signage above caught my eye.. how thoughtful to offer such a huge variety of beverages! Oh by the way, she does hair removal, lash perming and extension too.
With close to 10 years of experience, it is without a doubt that she takes loads of pride in her craft. This tie-dye nails were done prior to my bridal nails session (it is always important to have at least a trial session before finalising your vendor) where she encourages me to come out of my comfort monochrome #notds and try something fun~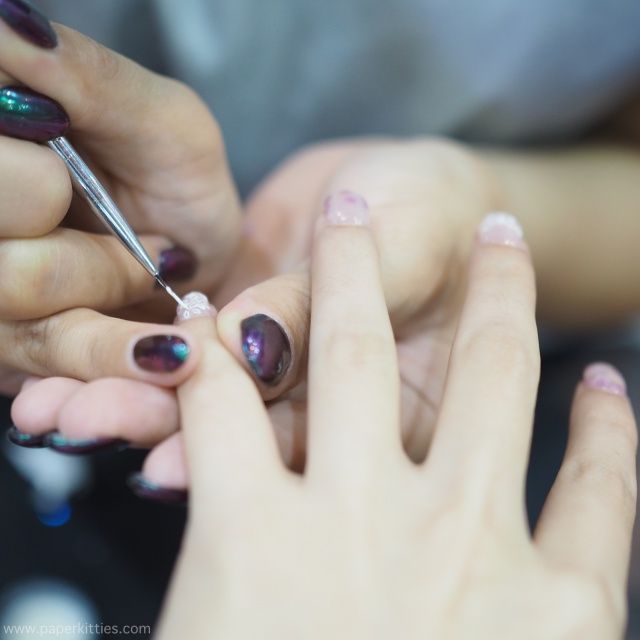 Impressed by her dedication in her handicraft, I was back for more 🙂 This time round, I wanted a very intricate design of florals to be hand-drawn. Undaunted by the tedious task ahead of her, she proceeded to meticulously draw my nails for the next 2 hours whilst I tried my best to be as still as a statue…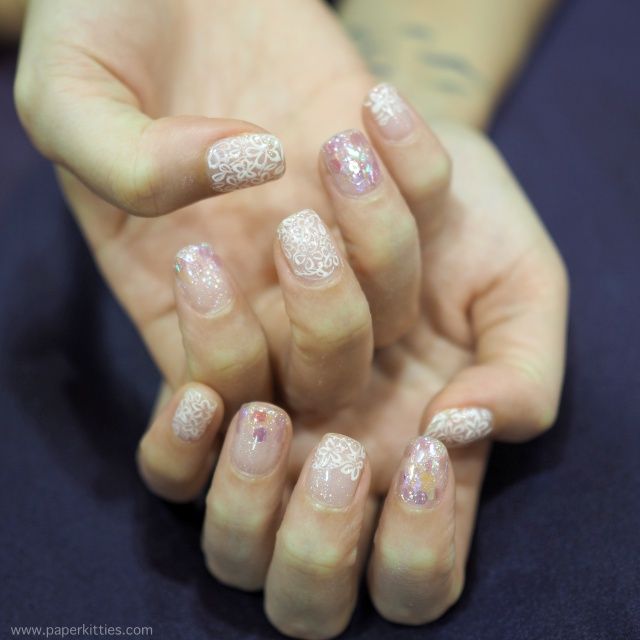 This was the result of her hard work that I was so in love with! We added some translucent shimmers for that mermaid vibe (2nd march in) whilst the white lacey flowers to compliment my first march in. Extravagant, showy nails with loads of blings may be ideal for certain settings like a bachelorette party or engagement photoshoot; but for my wedding day, I would rather tone down the styling and for a more simple and elegant look – this was what I've pictured 🙂
Since it was so timeless, it lasted me until my second wedding party in Malaysia. Once again, complementing the outfit of my choice as the designs chosen were not too over-the-top! Thank you
Couture Nail
for your hard work and brilliant customer service! x