Would you believe me if I confess to not having any intention to design
my wedding card
? When I first started out on #operationkitties, we had an unspoken rules of cutting as much cost as possible. Thus, paying for a wedding card was not hight up on my priority list since I wasn't confident with my guests wanting to actually keep our wedding invitation when it's all over.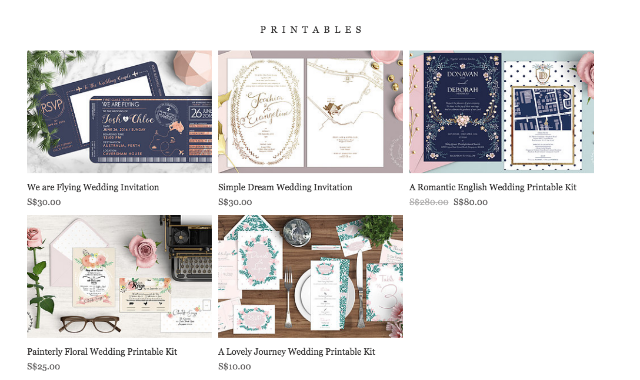 Well, that was until I had
The Cat Carousel
to design my
blog banner
as proudly seen above ♥ This girl sure got my ideas on point, and never fails to turn it into reality! It was around then that I started toying with the idea of purchasing her pre-made designs; since our wedding coordinator and their affiliated printing company were being pretty unhelpful when all we wanted was just the measurements of the wedding card envelope -.-" How to trust them in delivering the final results right?
Luckily, this sweetheart was once again on the same page as me by offering to design my wedding invitation card if I'm still looking around for vendors. And if Dulce can get my blog banner right on first strike, what excuse do I have to doubt her..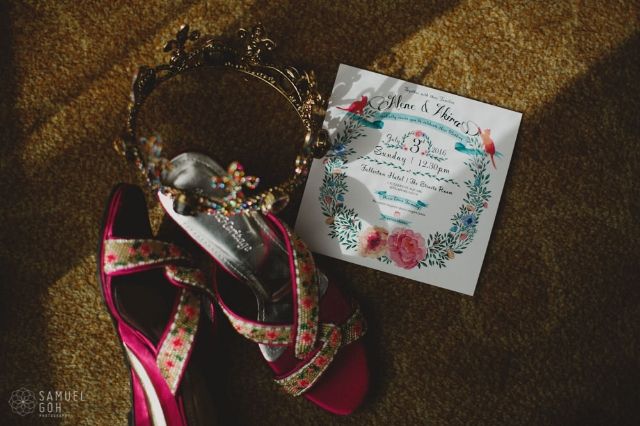 I'm so glad to have taken up her offer!
My request was simple, something white and floral with 2 cats since it is #operationKITTIES… Now look at what she came up with, it's
perfect
!! Inspired by old-school fairytales, I love how it gives off the subtle royalty vibes I was secretly dreaming of (how does she even know?), we received tons of compliments from our guests than I could have expected. I'm impressed with her dedication at work, at how efficient she was at delivering the final products – both my blog banner and wedding invitation. It gave my guests a sneak prelude of how our actual day was going to be like, not to forget the sense of pride when my guests was admiring their "red bombs" :B Unfortunately, I had to stop them from instagram-ing the full details for fear of gate crashers, whilst catering to the demands of my girlfriends who wanted a card for keeps. No e-invites allowed, they insist on hard copies only. LOL
Thank you The Cat Carousel for playing such a beautiful part of my wedding, for gifting my guests with red bombs that they would gladly receive ♥