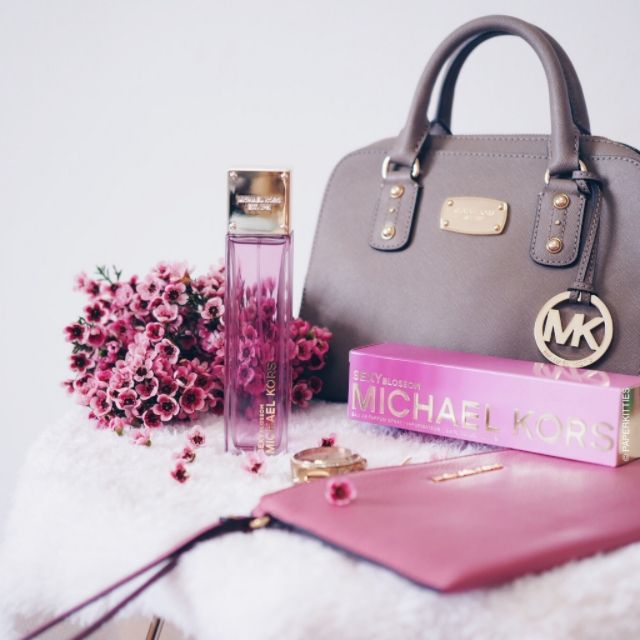 Was doing my flatlay for Michael Kors latest Sexy Blossom EDP Spray launch for IG, when I realized that I had subconsciously accumulated a fair bit of Michael Kors accessories over the years :X Anyway back to my fortnightly fragrance review!
Sexy Blossom by Michael Kors is a new floral + woody fragrance with hints of musky undernotes. Inspired by the essences of spring flowers, it opens with the sweetness of litchi, rose petals and dewy leaves. The heart then features a sensational floral bouquet of lily of the valley, peony, freesia and pink orchid; before settling down to velvety base notes of ambrox, sandalwood and musk. As you know, perfumes smell different on each person due to their skin's pH level.. so my skin surprisingly brings out a very sharp citrus note that I couldn't point a finger to. Spritz it on my clothes and I'm back to floral heaven… so that's most likely what I'll stick to!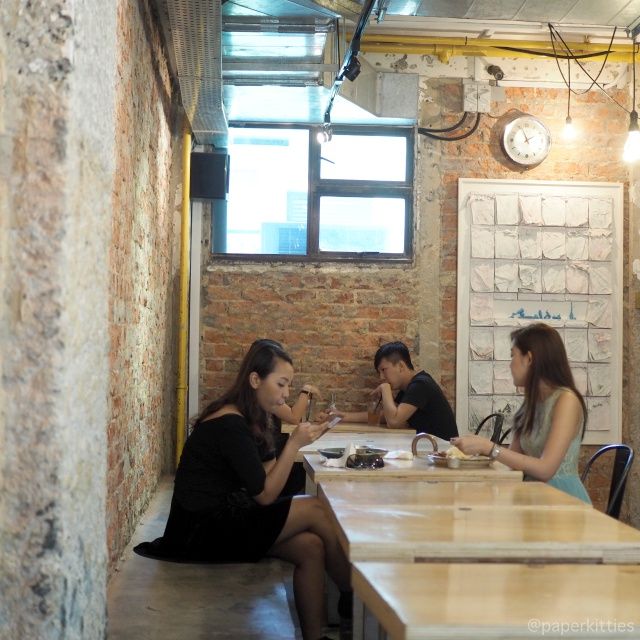 Despite proclaiming myself as a chillax bride, on hindsight, it's amusing to realize how busy I actually was without realizing. So busy, that I have neglected updating my several personal posts I have been meaning to. Like this mini staycation and cafe hunt with my then boyfriend! After scrolling through numerous recommendations and reviews in IG, I have been dreaming of trying Sin Lee Foods for ages… But sadly, the one day we ventured here was also the day that he fell sick :/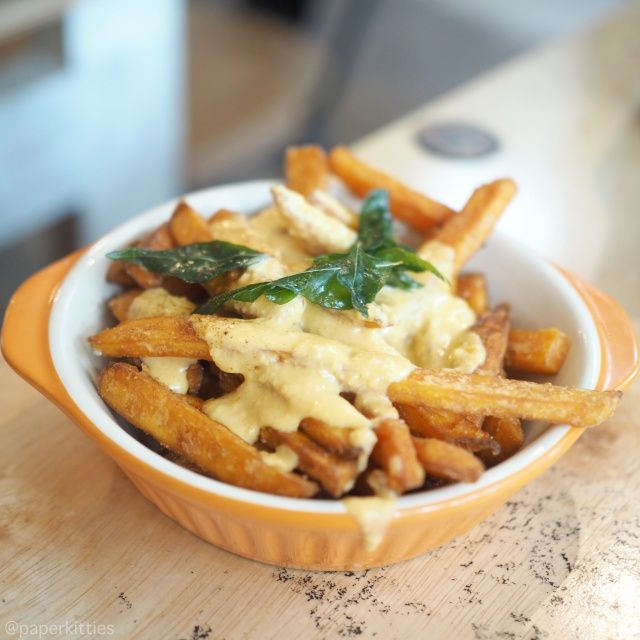 Nevertheless, we ordered some must-haves like this signature
Sweet Potato Fries with Salted Egg Sauce
that I have been lusting for for ages. I like the combination but would have love the salted egg to be more creamy and flavourful… my half-German tongue demands my food to be heavy and rich when needed!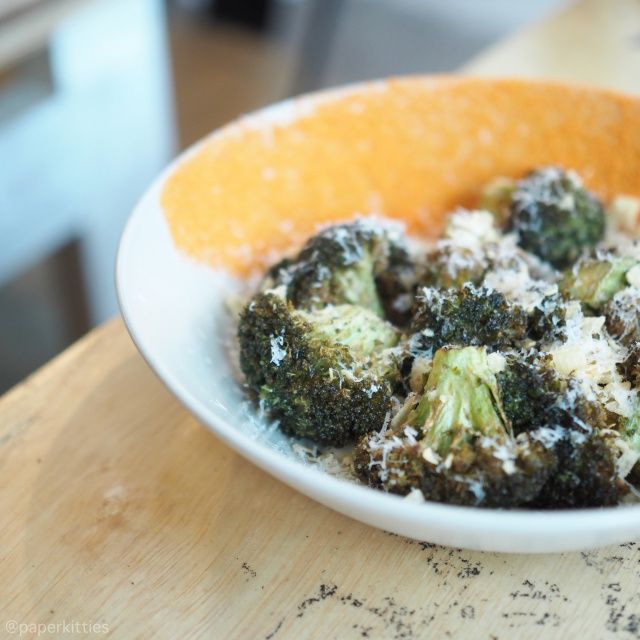 Next up, Aburi Broccoli Salad that had so many people raving about how awesome and unique it is! Erm no? It tasted just like normal broccoli to me. Tried as I may, I couldn't understand what the hype was about :/
Finally
Chicken Waffles
~ This is perfect if you're a fan of har chiong kai (prawn paste chicken)! The marination is on point and the portion was massive. It also goes surprisingly well with the waffles! If only my partner wasn't unwell that day, we would have definitely wipe this clean.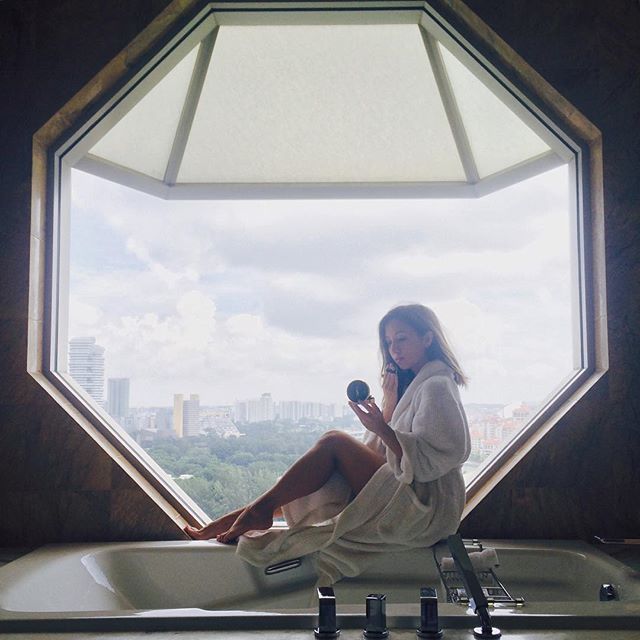 Moving on to the staycation that every ig-addict would dream of.. hello Ritz Carlton Singapore! It was the second time I stepped into this hotel and am, once again, impressed by the impeccable service received. Locals would know how some of the customer service we've received can be a total turn off, so it's always refreshing to enjoy good service. Wait 'til you see our beautiful room and its view…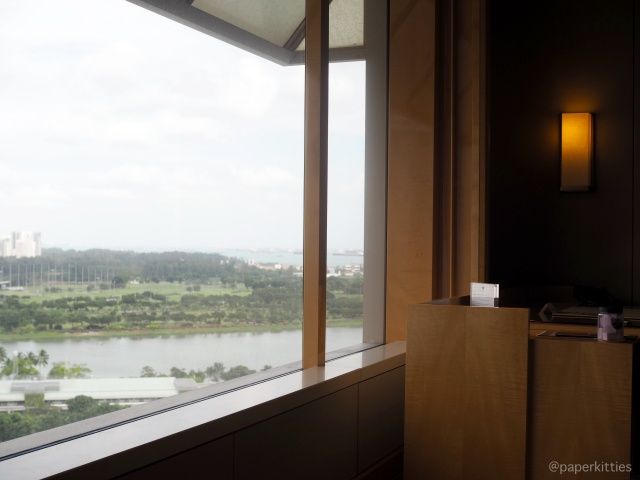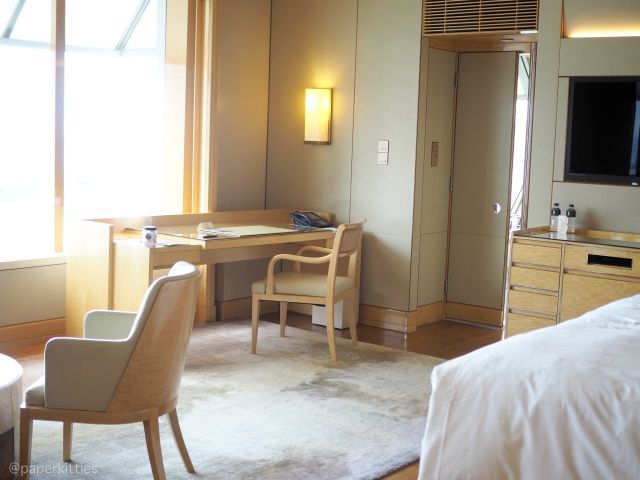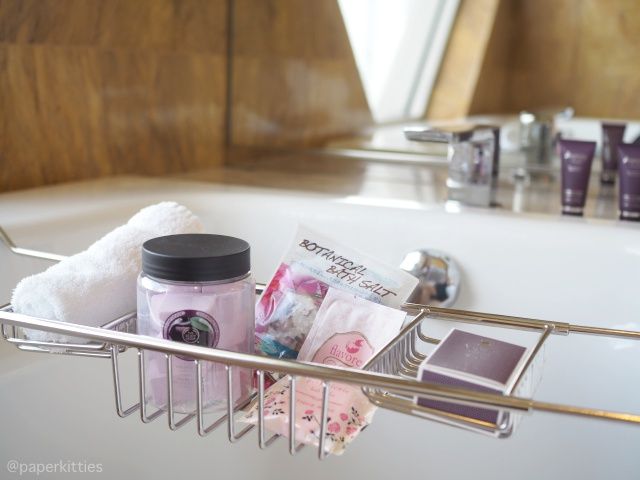 Ain't no staycation is complete without bringing along my stash for bathtub essentials! Usually we'll make a trip to Lush for some amazing bath bombs but since he was so unwell, we made do with what we have – which was not too shabby 🙂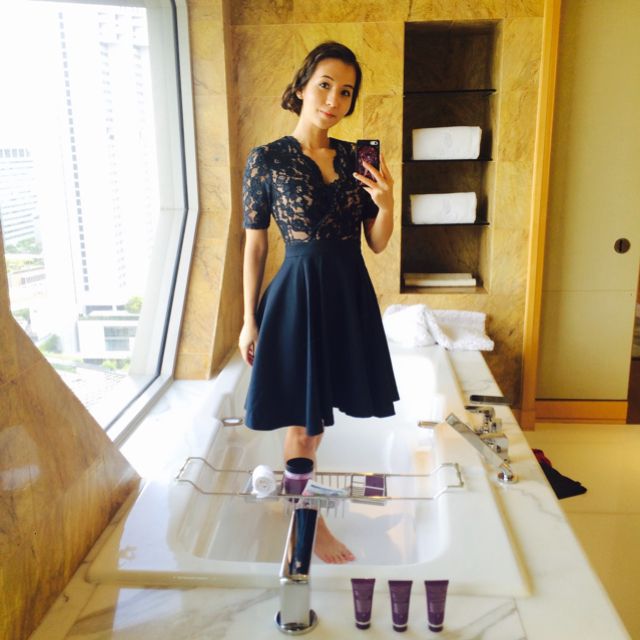 Can I just stay in this toilet forever?