For someone who has battled with eczema for years, I was elated to have received Crabtree & Evelyn re-fomulated Goatmilk Bodycare Collection that's made for sensitive skin. The entire range consists of gentle ingredients from a soothing blend of nutrient rich, free range Goat's Milk that's made from a a family-run farm in Pacific Northwestern USA to Oat Kernel, Bisabolol, Allantoin and Vitamin E… I immediately dug in to them!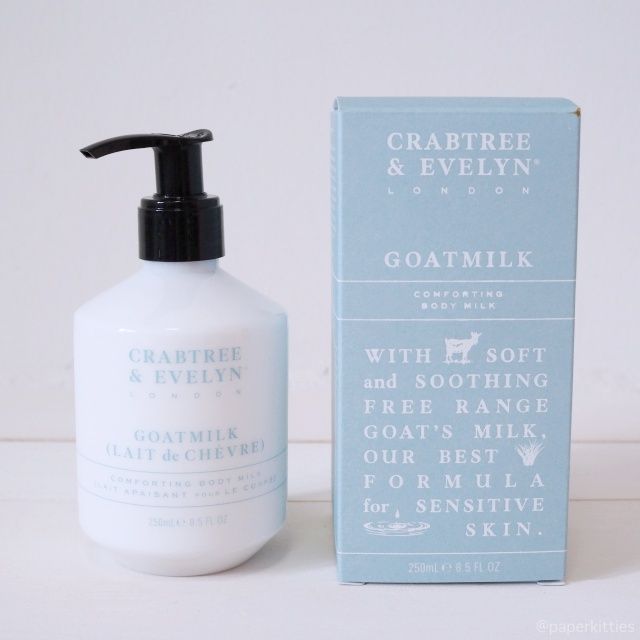 Comforting Shower Milk (SGD$30 for 250ml)
I have been chucking quite a number of shower gels to my husband as I dislike how they made my skin feel dry and unbearably itchy after my shower. Thankfully,
Crabtree & Evelyn's Comforting Shower Milk
was true to its words, allowing me to step out of the shower without feeling any of the forementioned. Suitable for both bath and shower, its creamy and soothing lather wraps my skin in cashmere-like comforting goodness. Couldn't have been more delighted with that!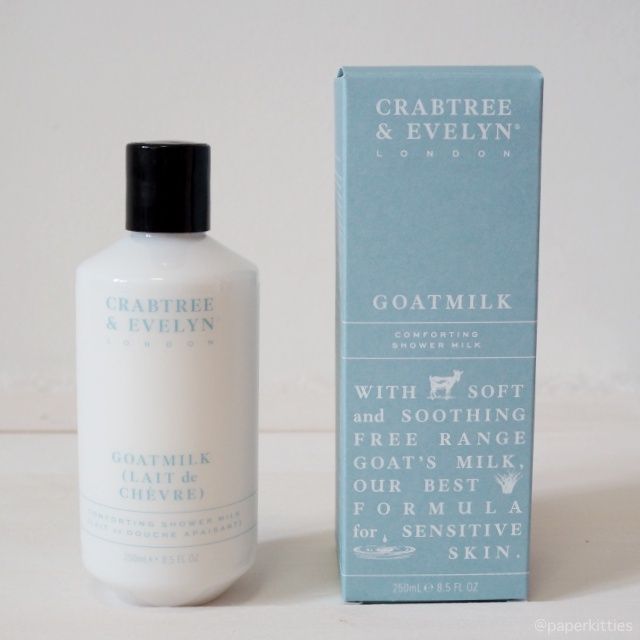 Comforting Body Milk (SGD$35 for 250ml)
After which, I will of course apply its
Comforting Body Milk
equivalent to help maintain skin's natural moisture balance. The texture is surprisingly lightweight despite it being so moisturising for my dry skin, I need not fear having my sweat mix with during the day – no thanks to our humid weather. To add on, I always have a bad impression of anything goat-related, fearing of that odor they produce. Thankfully, this range has none of that.. it smells of fresh and powdery, almost like those baby powders we used as a kid. Here are the scent notes for your kind perusal…
Top notes: Bergamot, Lemon, Cypress
Heart notes: Lavender, Rose, Geranium
Base notes: Cedarwood, Sandalwood, Vanilla
Comforting Hand Therapy (SGD$65 for 250ml) and Comforting Hand Wash (SGD$30 for 250ml)
Saving this duo for my future bathroom, don't you just love the modern minimalist packaging?? Apologies for the disappointing photo quality though, my camera wasn't cooperating when these were shot, totally don't do justice to their simple beauty :/ The
Comforting Hand Wash
is actually a soap free and pH-balanced hand wash softens the hands as you cleanse; whereas the
Comforting Hand Therapy
has added ingredients of Macadamia Nut Oil, Shea Butter and Myrrh to restore dry, overexposed hands. Crabtree & Evelyn Bodycare has never failed me thus far, so I'm happy to announce that this range is kitty-approved too! x