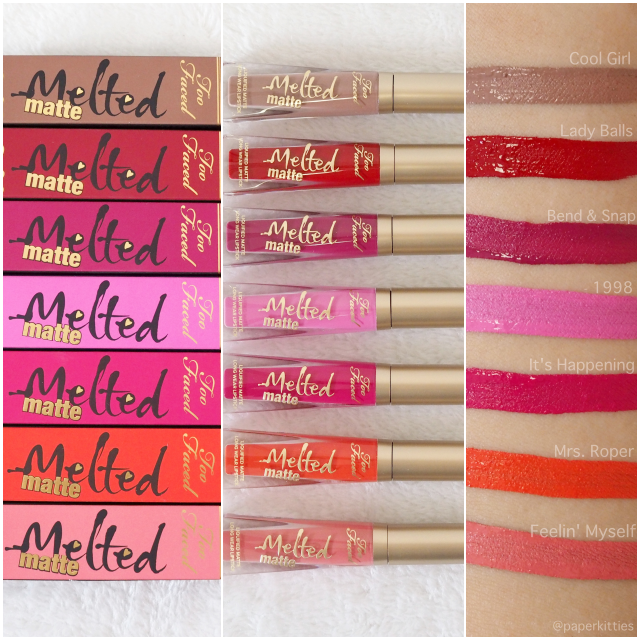 Woohoo, let's make this week beauty posts be all about
Too Faced
cosmetics! Now that I'm back to my short crop, it's time to bring out some loud lippie colors and kohl black eyeliners~ Just so I won't look like a kiddo :B
Another awesome range that will be launched this week for Fall 2016 Collection is none other than Too Faced Melted Matte Liquid Lipsticks at SGD$33 each! Infused with a no-sting lip plumper and filler, Melted Matte ensures your lip color glides over lips like a gloss but dries to an ultra-matte opaque finish. There's 17 crazy shades to choose from but here's 7 ranging from nude, coral to pinks and berries for you to ponder on.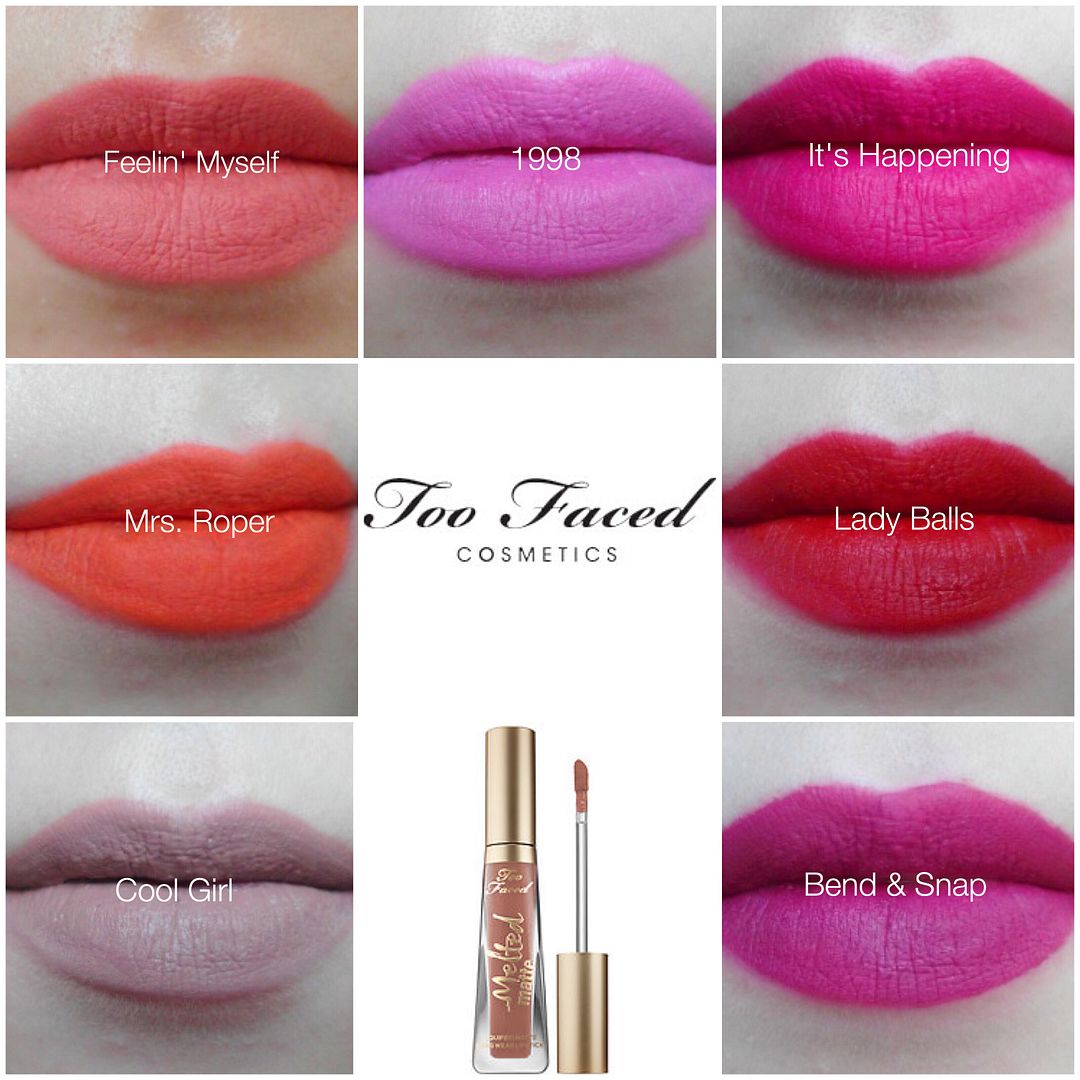 I don't know how some beauty bloggers do it, but boy did I struggle with the bright colored ones on the left and middle row above. It could be also due to the fact that my lips were pretty dry (matte lipsticks are such big NO-NOs when one's lips are dry and peeling) so I was pretty appalled at how patchy and flaky it was when I first applied
1998
. I've also learnt that even though
Too Faced Melted Matte Liquid Lipsticks
is buildable, it is advisable to apply a thin layer and let it dry first before applying the next – this is especially crucial for the the louder colors, so as to ensure a smooth finishing! The darker colors on the right, however, set my heart on fire! Superbly pigmented yet smooth application, boy were the colors intensely rich!
If I am to pick only one shade out of this range, my heart is on It's Happening. Matte bright magenta that actually complements my yellowish skintone, the matte true red Lady Balls is next in line. Overall, I find Too Faced Melted Matte Liquid Lipsticks dries very quickly to an ultra-matte opaque finish and stays on my lips for hours, before reducing to a lip stain after my non-stop snacking throughout the day. I love how the colors can be so matte and loud at the same time, yet not looking overtly icky and plastic. Just remember to always keep your lips well moisturized before application and you're good to go!