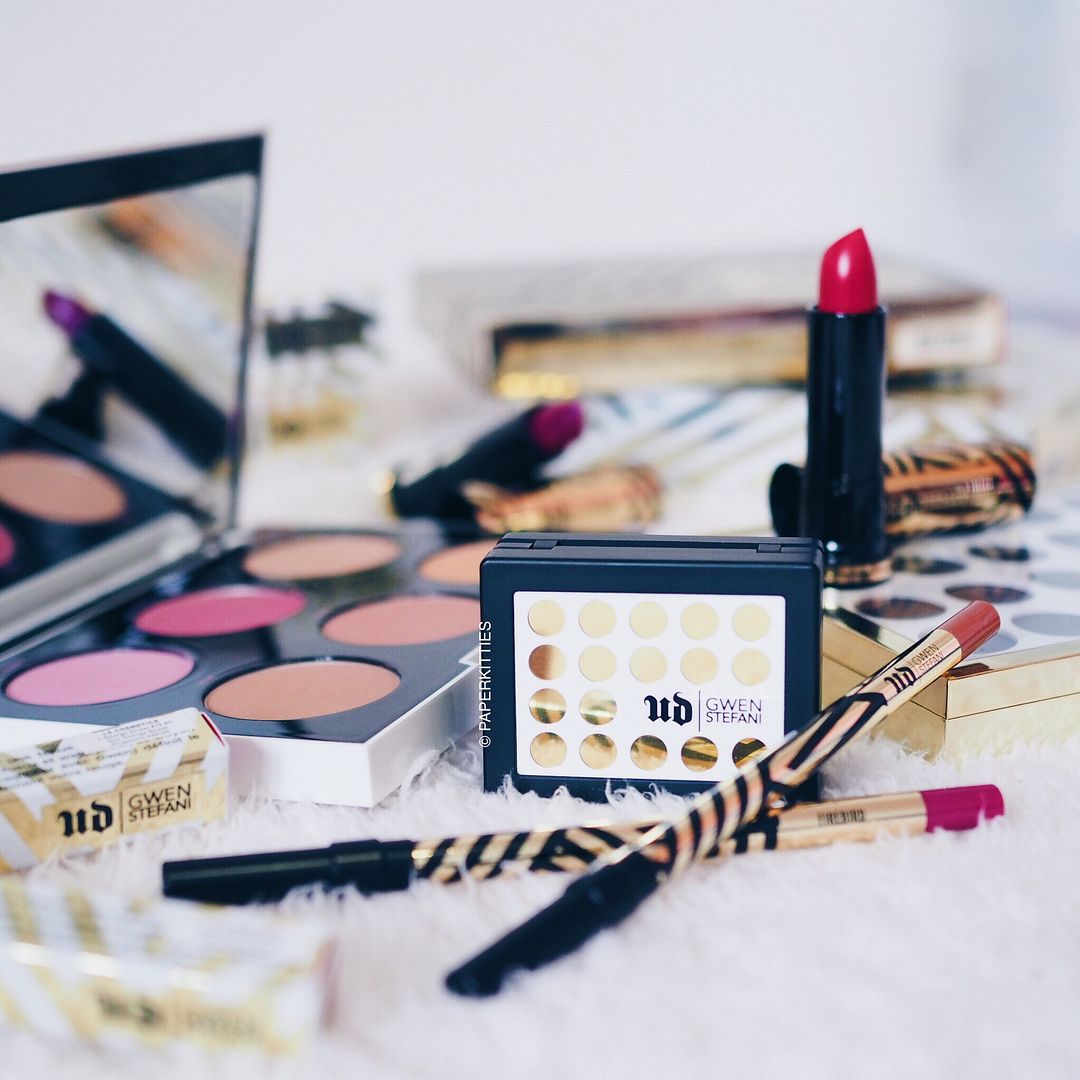 After a detailed blogpost by Linda on
Urban Decay x Gwen Stefani's Eyeshadow Palette
, let's talk about the remaining collection and which products was used for my pre-wedding look! Launched for Spring 2016, I may be way overdue in reviewing this collection but I still will simply because I love them so! And also because, I realize that the blush palettes are still available in our local Sephora whereas the lippies are now also availble in UD's latest 100 vice lipsticks (minus the limited edition packaging)!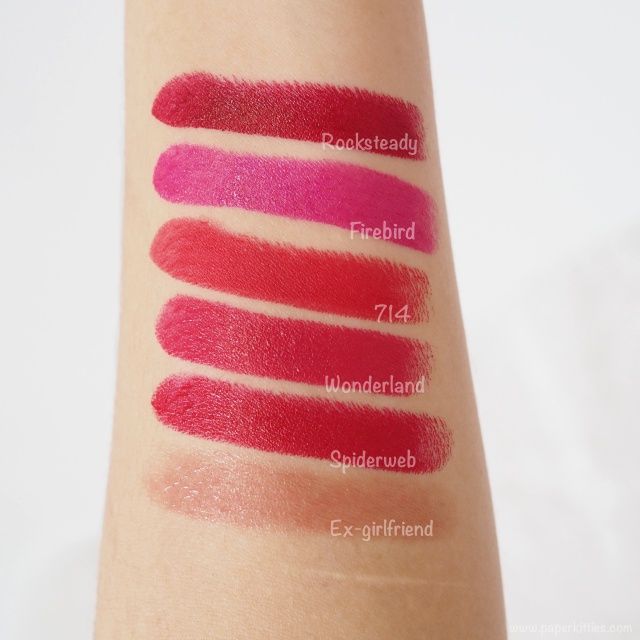 Urban Decay x Gwen Stefani Collection Lipstick Swatches
I was really excited about the Urban Decay Gwen Stefani Lipstick Collection, hoping to have a chance of finally owning her signature bold red lippie – I was not disappointed. Dominated mainly with Reds, there's also a really gorgeous nude and fuschia shade worth lusting after too! Alongside this amazing collaboration, Urban Decay has also taken the chance to introduce their Mega Matte lipstick in
714
which is intensely pigmented as seen on the swatches above.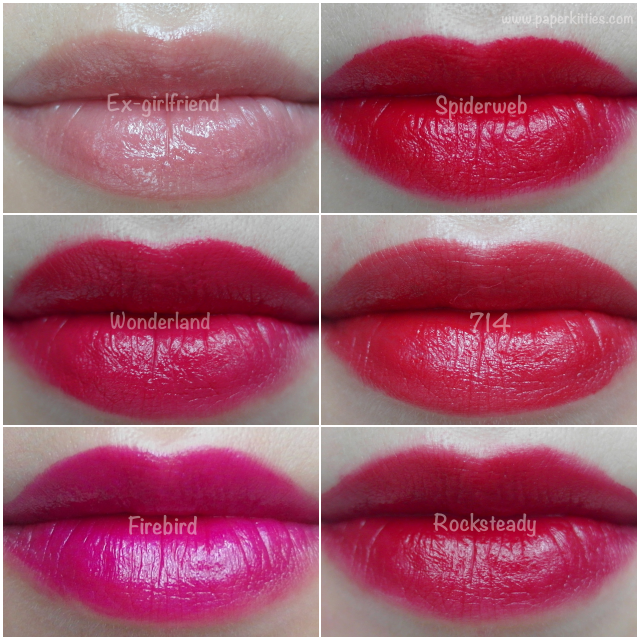 Urban Decay x Gwen Stefani Collection Lip Swatches
One thing to note, as of all matte lipsticks, 714 does run on the dry side so it will be wise to apply a lipbalm beforehand. Though not featured in this blogpost, Urban Decay has also taken the liberty to launch Gwen Stefani Lip Pencils in the exact same shade as the lipsticks. My pick was ex-girlfriend in both lip pencils and lipstick for the ultimate nude lips, Firebird for it's interesting take on Fuschia and ohh the reds were hard… but I had my eye set on Spiderweb for it's blue shimmer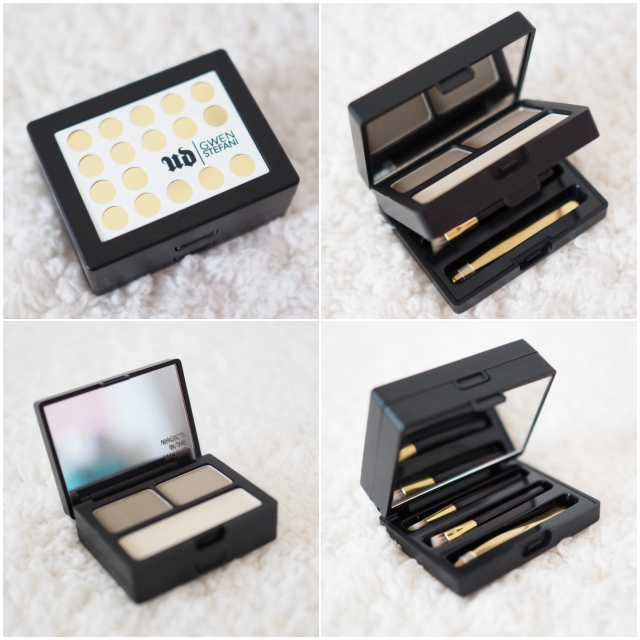 Urban Decay x Gwen Stefani Collection Brow Box
I admit, I bought this solely just to make my collection complete. The packaging is too adorable to miss and I have such big weakness for beautifully designed cosmetics. I also bought it for safekeeps should I ever need a cool toned, taupe/ash brow product – since it's not as common as the usual black/brown/grey. This will come really handy as my hair color gets lighter but I don't have time to get my brows dyed. And don't the two tiers just look adorable?!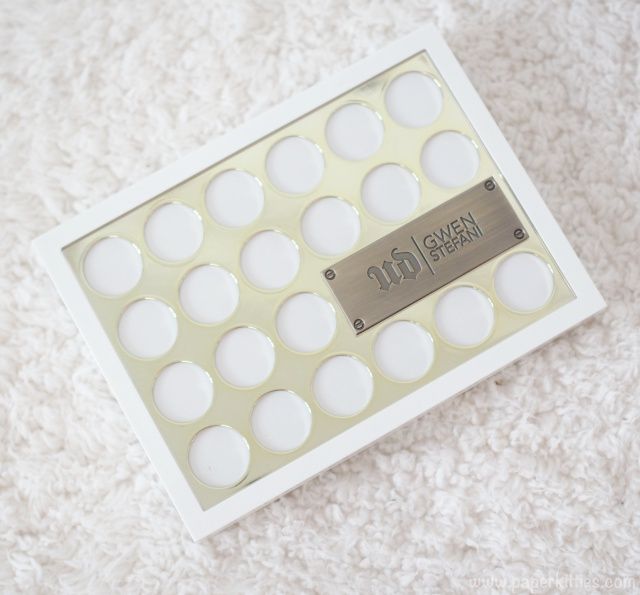 Urban Decay x Gwen Stefani Collection Blush Palette
I have always been a fan of Urban Decay's Afterglow blushers and this blush palette, which includes six shades of blushes from a pop of pink to a matte bronze, doesn't fails. They look really natural, lasts for up to eight hours, and have been my most frequently used blusher to date.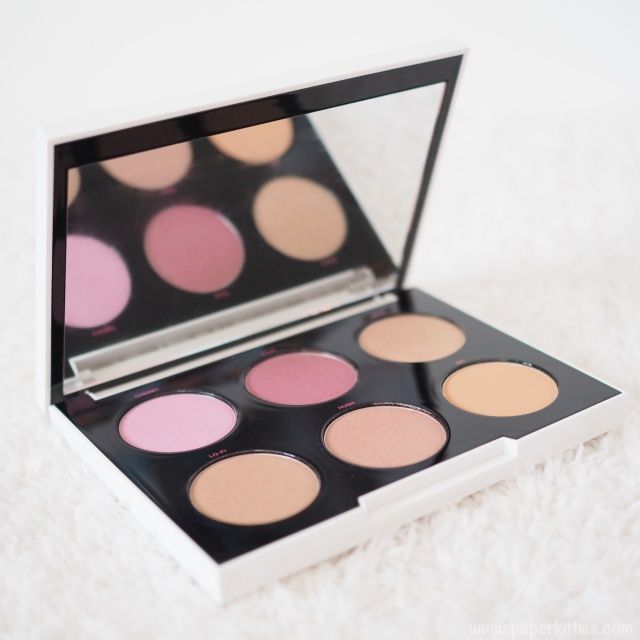 Urban Decay x Gwen Stefani Collection Blush Palette Swatches
The blush palette basicaly consists of 4 blushers, 1 bronzer and 1 highligher:
– Cherry, a light, cool-toned pink blush with a soft, pearly sheen
– Easy, a muted, rosy plum blush with cooler undertones paired with warm, gold frost
– Angel, a nude, golden champagne blush with warm undertones and a frosted sheen
– Lo-Fi, a soft brown bronzer with warm, orange undertones and a matte finish
– Hush, a medium, rosy copper blusher with warm undertones and a frosted finish
– OC, a light peach highlighter with warm undertones and a satin pink duochrome sheen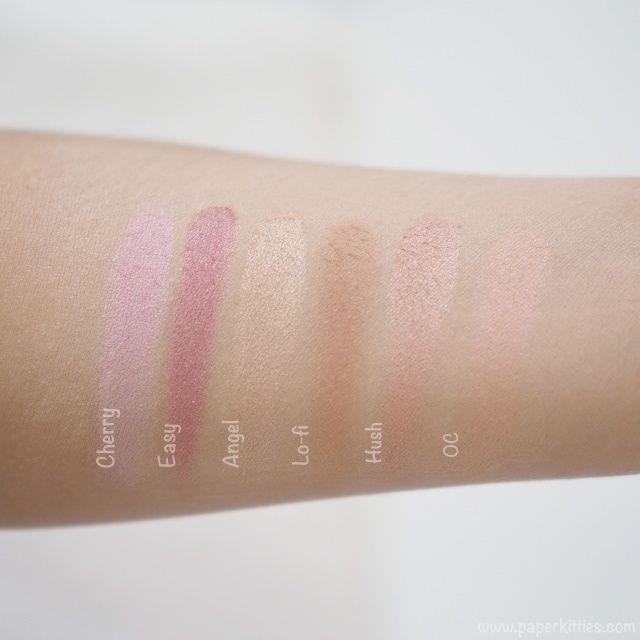 For me, I like to mix and match around the palette. My personal pick will always be
Cherry
, but on some days I like to pair it up with
Angel
too! With the warm shades, I would still prefer to mix it with
Angel
too to avoid looking jaundice. But overall, I would recommend this blush palette as a good start if you're new to Urban Decay's Afterglow blushers. The colours are wearable and value for money too!
Since I was such a fan of this collection, I decided to incorporate my pre-wedding look inspired by Gwen Stefani! My MUA,
Marie Soh of www.27a.com
, was a darling to work with. She is very flexible to changes, very professional and there's never a dull moment with her as she makes me completely at ease.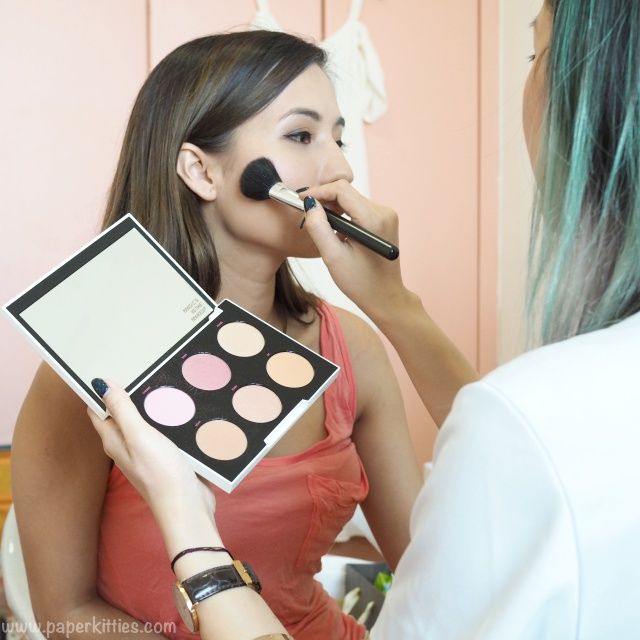 It was also from
Marie
that I've picked up more beauty tips and be more adventurous with my palette. If you haven't already know,
Marie
is one of the highly raved about MUA in the bridal market and have also worked with several well-known publications over the years such as Women's Weekly, Female Brides, Comopolitian, to name a few.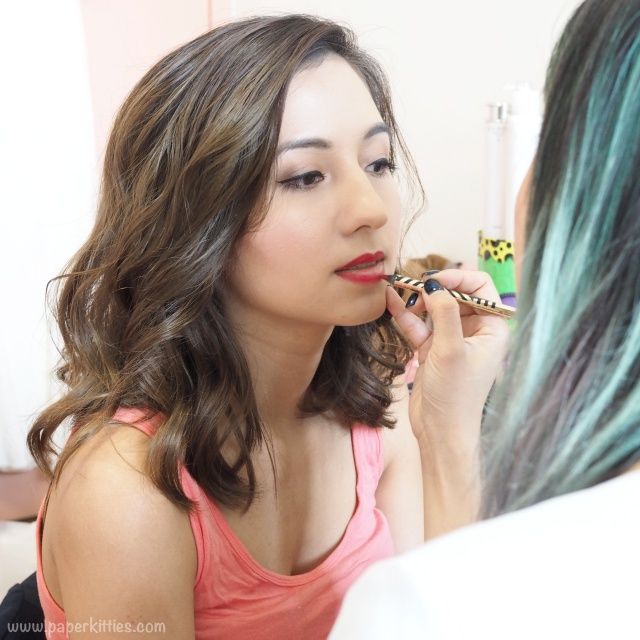 For this shoot, I decided to steer away from my usual natural makeup and try out something much bolder.. We agreed on 714 from the Urban Decay x Gwen Stefani lipstick and lip pencil collection to bring on her signature red lips.
Not sure why I look so fat here (very bad angle -.-) but nevertheless, thank you so much
Marie
for dolling me up!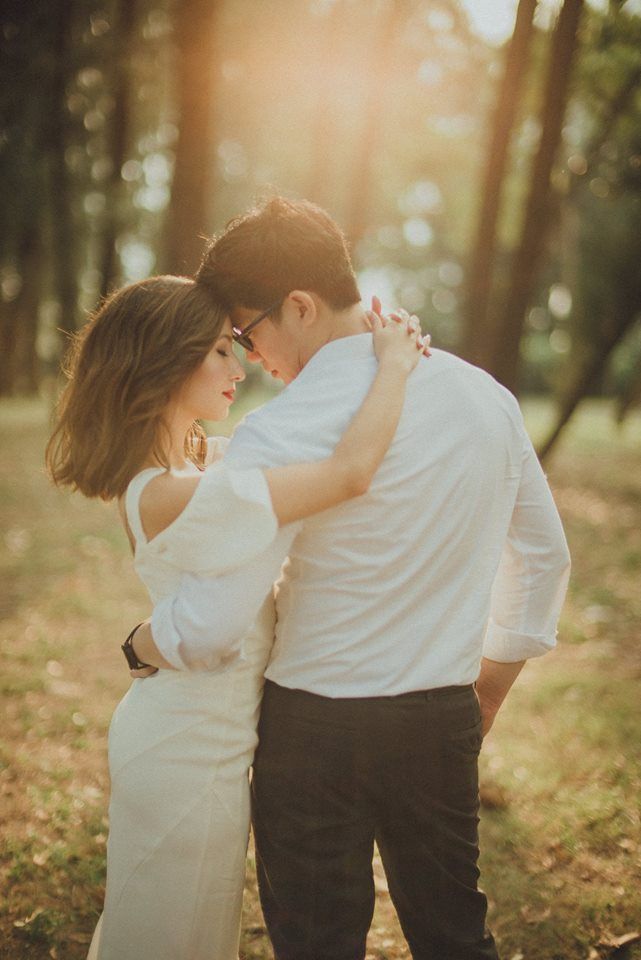 And there you go kitties, a prelude to my pre-wedding shoot with Samuel Goh… x
Follow my blog with Bloglovin ♥