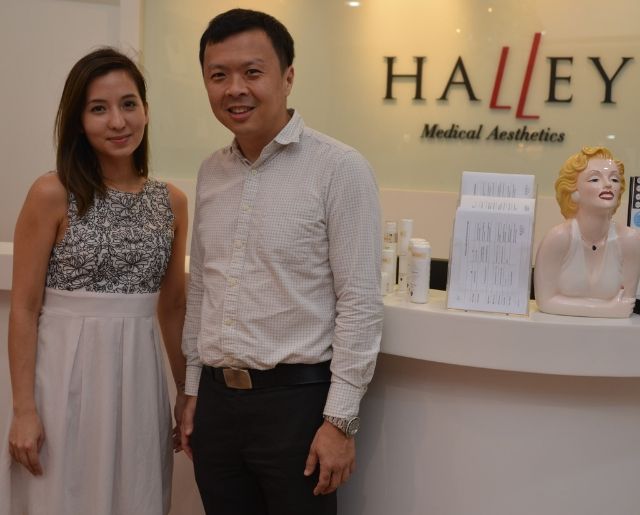 Fast forward to consultation day,
Halley Medical Aesthetics
was very easy to locate. A short walk from Dhoby Ghaut or just a cheap ride from Orchard MRT, it's located at 248 River Valley – opposite UE Square and the streets of Mohd Sultan Road.
The interior of the clinic is classy but minimalistic. With their signature red sofa welcoming guests upon entering and a statue of Marilyn Monroe in her iconic white dress at the counter top, this medical clinic exudes a welcoming and peaceful aura; a place where patients can relax and truly enjoy their treatments in comfort.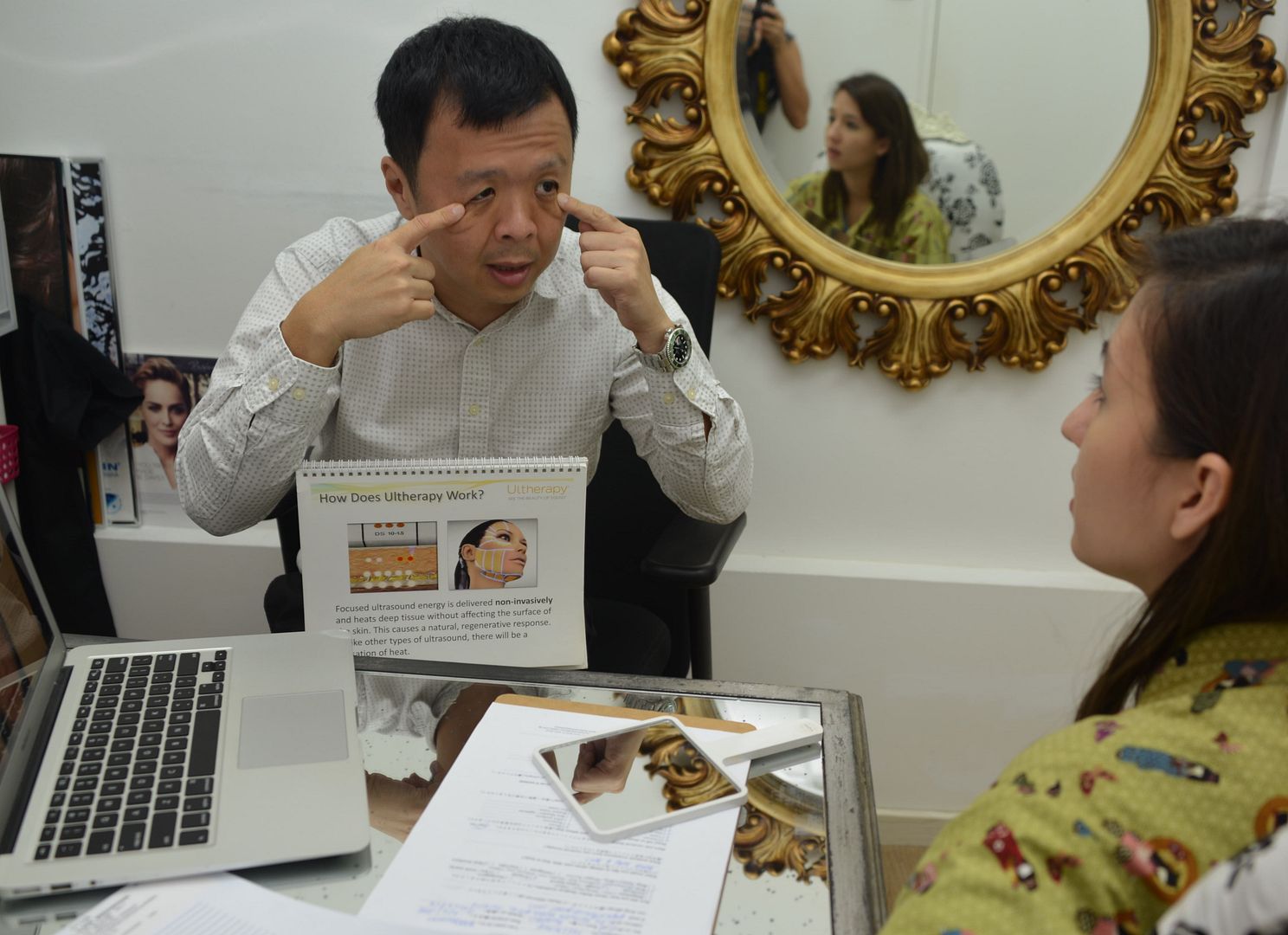 Dr Terence Tan has such an easy-going character with a good sense of humour, it wasn't long before the awkwardness ease and we proceeded to my consultation on my main concerns: eye area, body/weight issues. Jokes aside, I always appreciate a good professional that doesn't judge one's insecurities, but instead work out on how to improve them. So let me break it down to you…
1. Eye area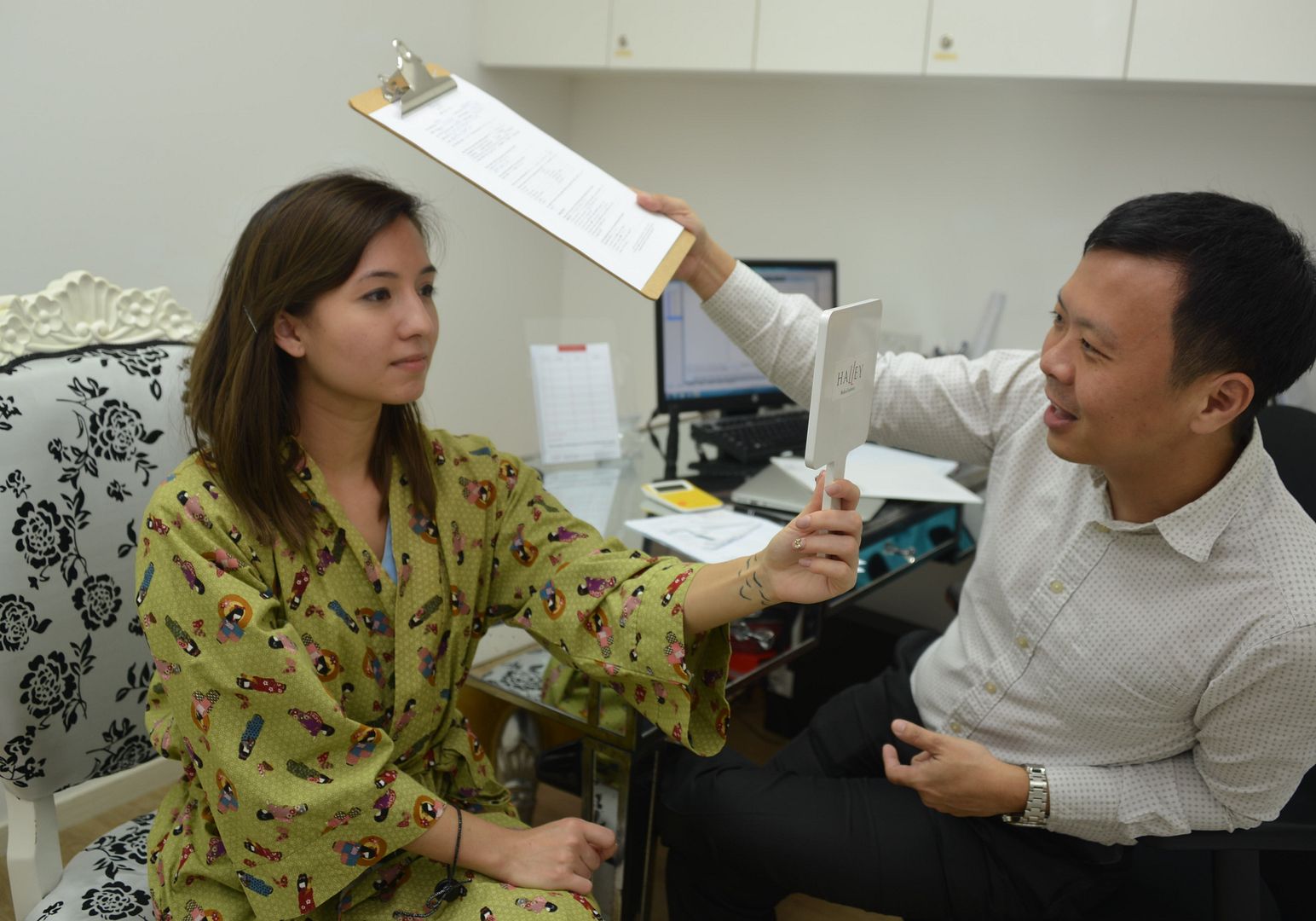 My #1 nemesis that even Dr. Tan thinks is necessary to eliminate. I quote him, "What you can hide is a last priority. You can't hide your dark eye circles." It sure was reassuring having someone to acknowledge that I wasn't being paranoid over my hideous eye bags that need multiple layers of concealing :/
And so he recommended Juvederm fillers for my eye area and temples, to help reduce the sunkenness of these area, using Magic Needle, a blunt tip cannula.
2. Waist & Tummy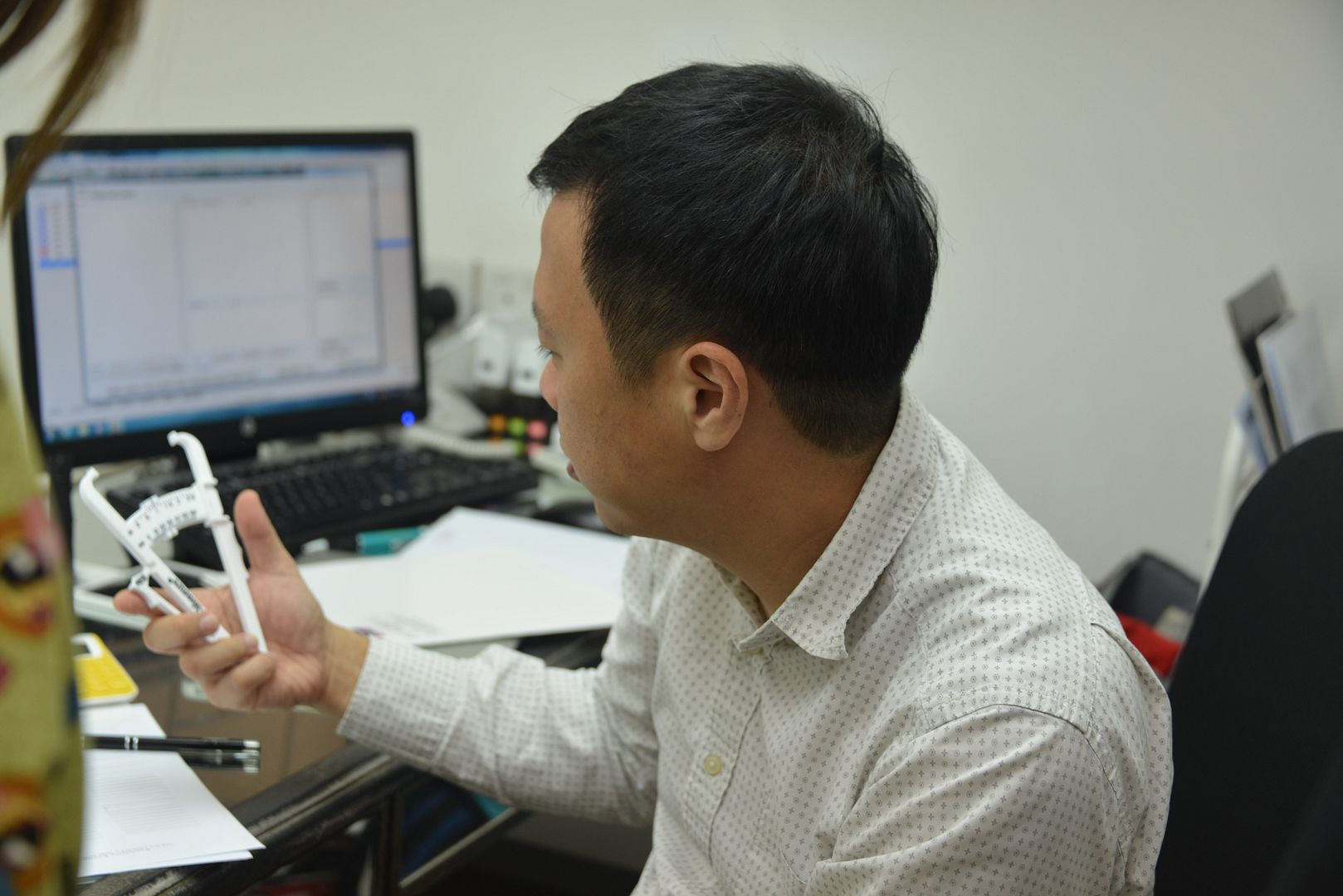 The bane of all office ladies I reckon! Whenever I whine at my friends on how fat I feel, they threaten to beat me up as they claim they are no better -.-" BUT! If fats can be measured around my waist and tummy, it means that there IS indeed a certain % of fats that can be eliminated!
I was very unfamiliar with this area so it was nice to have Dr Tan explaining to me the options I have and patiently answering all my questions. Basically there're two ways to kill them fats. First is to freeze them to death with
Zeltiq CoolSculpting
and second is to burn them with
high intensity focused ultrasound (HIFU)
! For this waist and tummy contouring, he suggested
CoolSculpting by Zeltiq
to freeze them fats :B
"Losing weight makes a smaller version of you and a smaller version of the bulges in areas that you do not want like the tummy and thighs. Many people think that spot toning exercises and weight loss medications are effective in dealing with those stubborn fats. It's not true," says Dr Tan.
3. Thigh
Now finally, my pear-shaped body woes… he suggested HIFU for my outer thighs instead aka burn them to death! Thankfully the fats on my outer thighs is soft and not the fat types. Subcutaneous "soft" fat is easier to break down as it sits directly under the skin while visceral "hard" fat is deeper.
So what are the difference between these two treatments — CoolSculpting versus high intensity focused ultrasound (HIFU)?
I'll reveal them in a bit~ For now, I can tell you one common factor that's really appealing with both body contouring treatments: once the fats are burned, they will never come back. xx
Halley Medical Aesthetics
248 River Valley Road #01-01 Singapore 238302
Contact: +65 6737 8233 | info@halley.com.sg
Website: www.halley.com.sg
Blog: www.blog.halleymedicalaesthetics.com
Facebook: www.facebook.com/halleymedicalaesthetics
Instagram: www.instagram.com/halleymedicalaesthetics