Choosing the venue seemed so easy initially when I already had my eyes set on
Raffles Hotel at The Lawn
, but things quickly got complicated when I was exposed to the variety of choices available to hold my dream
outdoor garden wedding
. Other venues such as Villa Halia, Tamarind Hill,
Alkaff Mansion
,
One 15 Marina Club
, Fort Canning,
The Arts House
, Shangri-la's Rasa Sentosa Resort & Spa,
Tanjong Beach Club
,
Naumi Hotel
etc started looking like good alternatives, and suddenly I do not know what I want! It didn't help that Raffles Hotel will be undergoing through a major revamp from May 15 onwards, making it impossible for us to hold it on our anniversary date. It was just a matter of time before I got spoilt for choice, had a major headache narrowing down the options, and had my fatty stop being interested in my next ideal location -.- All within a week!
Then, other factors came into play.. the solemnization at The Lawn means that only canapes is being served, guests witnessing us signing our life away to each other and that's it – sounds pretty underwhelming isn't it? So luncheon came into my mind as the next best alternative with long table setting like I have dreamed of. Well basically, I was open to any ideas but a typical traditional chinese banquet. NO, just NO (and an extra NO because my parents wanted one in JB anyway). I was torn between old colonial restaurants, still sticking to my garden wedding, and choosing between just a soleminzation or luncheon or both? (Oh yes, I included a lot of links that accompanied my thought flow throughout the entire decision process and I hope that will help speed up your search too :))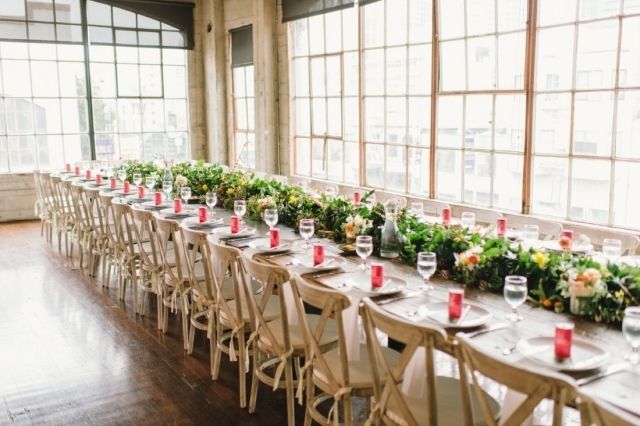 credit: blog.weddingpaperdivas.com
By a stroke of random luck,
Fullerton
popped into my mind and so I decided to give it a look and found THE perfect venue for me: The Straits Room. And I know I made the right choice when my fatty immediately let out a loud gasp and went "woah" the moment we stepped into the room. We need not look any further. The thing about fatty and I is that we have been together for so long, we are not just foolish kids in love anymore, we are more than best friends.. we are a team. For this wedding, our partnership is simple: I look out for the aesthetics (the big picture, the theme etc) and he look out for the technical stuff (like contracts and whether it is worth the moolahs); so it makes it very easy for us to reach a compromise as long as we know what the other party truly wants.

The very picture that made my decision | credit: www.fullertonhotel.com
I've only been to Raffles Hotel prior to making this decision but I do find Raffles much more flexible and accommodating than Fullerton. For your reference, here's what we managed to request at Fullerton:
– corkage waiver or extra bottles of wine (up to a dozen)
– upgrade from Palladian to Loft Suite at $300 (no complimentary extra night stay for luncheons)
– at least 70% of wedding cards
That's it. You'll get more perks if you paid your deposit with the Amex card instead.. such as $500 off per table and extra complimentary stay to say the least. Which we would have if our wedding coordinator actually gave us more time to have our card approved instead of rushing us -.-
Truth be told, it wasn't smooth sailing for us initially due to our unhelpful wedding coordinator, Maureen, who not only was the most inflexible and rigid wedding coordinator I have ever encountered.. she was of zero help too. In our opinion, it felt as though she was only doing the bare minimum of what's required and nothing more. You can read more about my complaints at dayre for I don't feel like repeating the unpleasant encounter with her again. Thankfully, we made the right decision of changing our wedding coordinator to Wendy 2 months shy of the wedding, and everything went uphill with her ever since. Efficient, quick to respond with solutions, very professional and helpful; we couldn't be more thankful.
I can't wait to slowly reveal my wedding journey with you guys once the official pictures are in! I would also be updating my #Operationkitties page should you miss anything! If you're wondering why am I only documenting this once in a lifetime journey only after the big day is over.. the reason is simple: I wanted to eliminate the possibilities of looming stalkers and copycats. Sad to say, my life is filled with losers like these who are so competitive and greedy, they rather copy whatever I have than to be original and use their own resources. In fact, I was told that one infamous blogger was already eyeing my gown sponsor the moment I revealed by pre-wedding pics on instagram.. and when she was rejected? She started dissing on wedding related issues to make her sorry self feel better *roll eyes* I know I can't prevent these people from doing what they do, but the very least I could do is to protect myself from unnecessary dramas that would upset me on my big day right? 🙂 x