Amongst the many toners I've tried so far,
Albion Skin Conditioner Essential
has always remained my top favorite. But obviously, this brand carries more than just that holy grail so it's about time I explore deeper into the brand with Albion Exage Moist range. In fact they actually carry four signature skincare series, in which the "Exage" line is a moisturizing range that's formulated with it's unique "Base Water" to promote circulation whilst deeply hydrating and soothe dry, flaking skin – even for those who eczema! Now let me run down the 4 steps to achieving well hydrated and supple skin…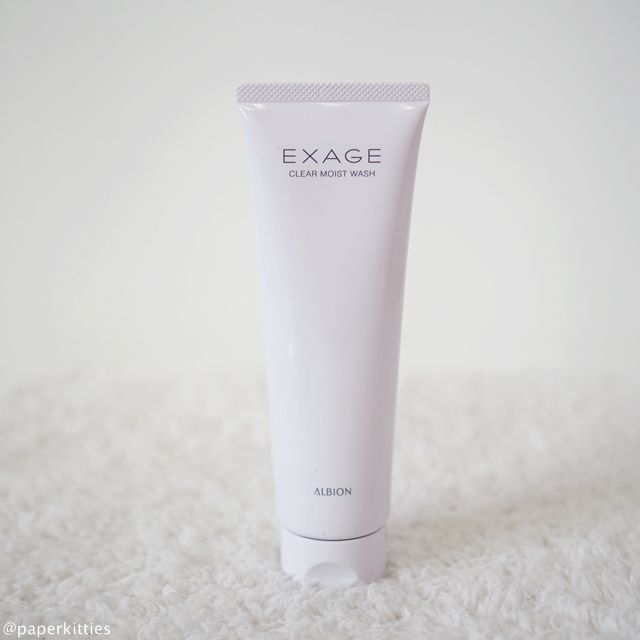 Albion Exage Clear Moist Wash
Step 1: Polish
Infused with hydrating ingredients, Albion Exage Clear Moist Wash gently removes impurities while improving the skin's barrier function.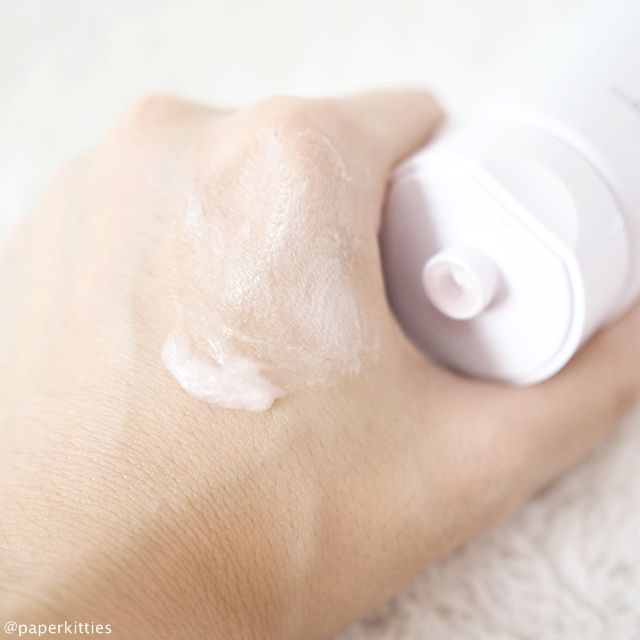 Despite it being a very good foaming capabilities, I find this cleanser pretty gentle and doesn't strip my skin off it's natural oil. But if you're thinking of using it as a one step for all kinda cleanser, I will still advise you to use a makeup remover prior to cleansing.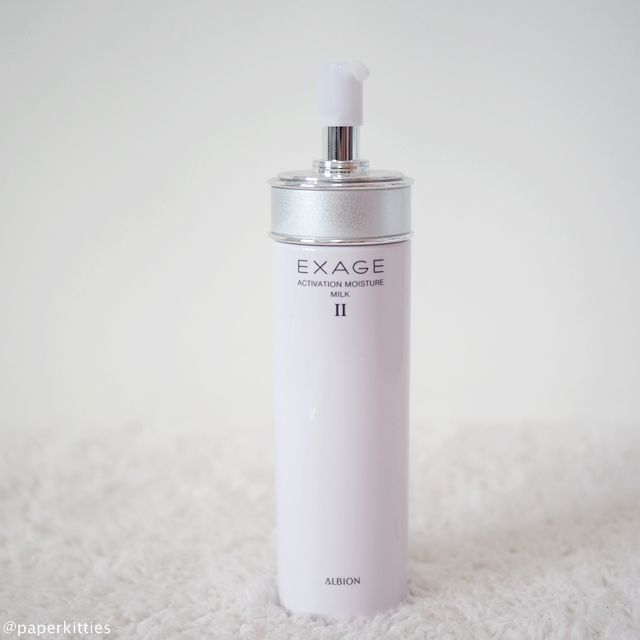 Albion Exage Activation Moisture Milk
Step 2: Pamper
Here comes an interesting step. After cleansing, instead of moving straight to your toner, use Albion Exage Activation Moisture Milk first. By doing so, it not only removes the remaining dirt but also helps replenish one's skin with the moisture and soften the outermost layer of your skin, thus enhancing absorption of skincare products that follow after. All while leaving it hydrating and supple.
There's 3 different type of
Albion Exage Activation Moisture Milk
for 3 different skin types: Oily (I), Normal (II) and Dry (III).
Mine was II by the way, so it's main purpose its to improve moisture retention for long-lastin hydration whilst promoting soft, supple skin. I wasn't please with the effects initially until I realize it was because I failed to read the instructions properly -.- Apply 3 pumps of milk lotion and let it soak into your cotton pad to enhance absorption, before spreading it in circular outwards motions, from the inner parts of your face towards the outer and don't leave out your neck! work it upwards from your collarbones towards the chin.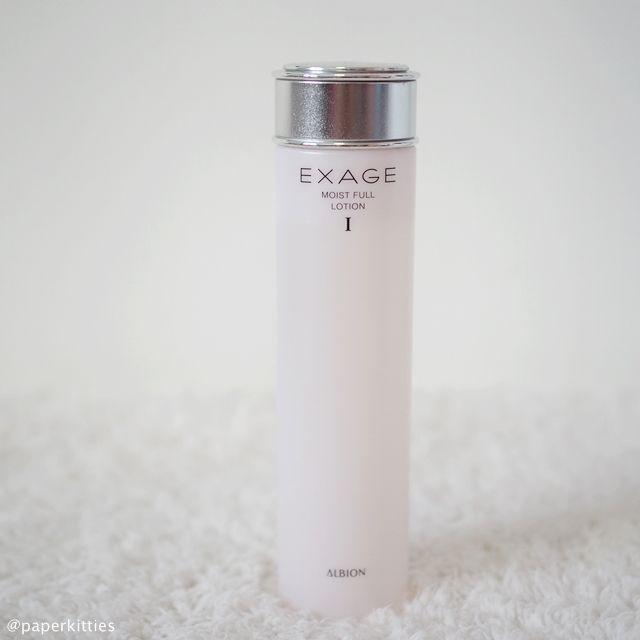 Albion Exage Moist Full Lotion
Step 3: Soak
Next, refresh your skin and improve its ability to retain moisture with Albion Exage Moist Full Lotion. As per above, the roman numericals indicate which skin type it is for: I being oily to normal skin and II being normal to dry skin.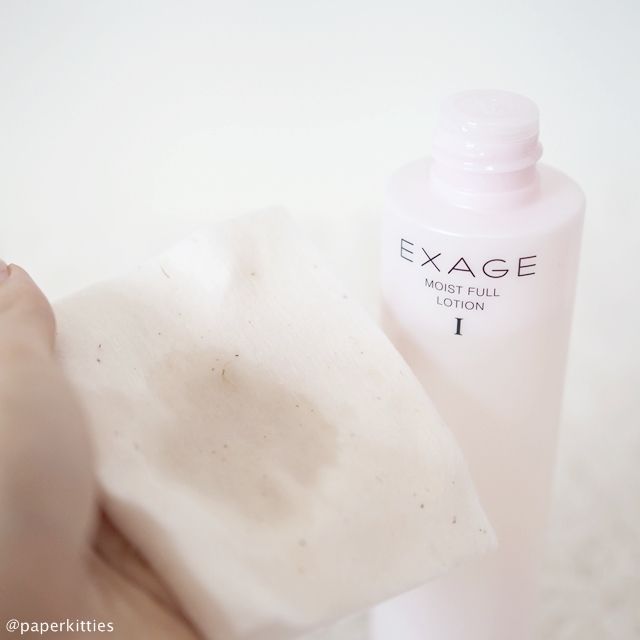 Mine is for oily to normal skin, in which it aims to tighten the pores, refine skin texture, promote smooth, clear and dewy skin. Honestly for me, I didn't see much difference with the toner? I did feel that by using the entire range, my skin was more hydrated and supple (which is what this range is mainly for) but nothing more than that..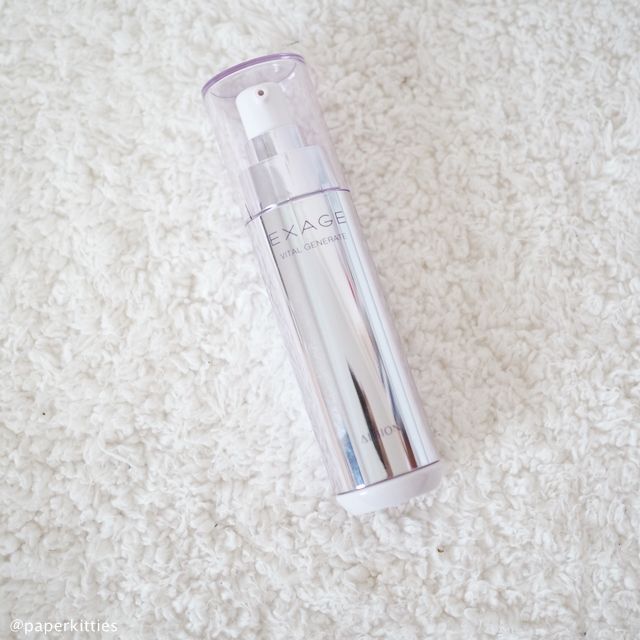 Albion Exage Vital Generate
Step 4: Magic
Boost the skin's ability to stay hydrated for longer, promoting bright and dewy skin with Albion Exage Vital Generate! This is the star product of the entire range that wraps up the entire skincare range by ensuring your skin remains all plumped up for a longer period of time.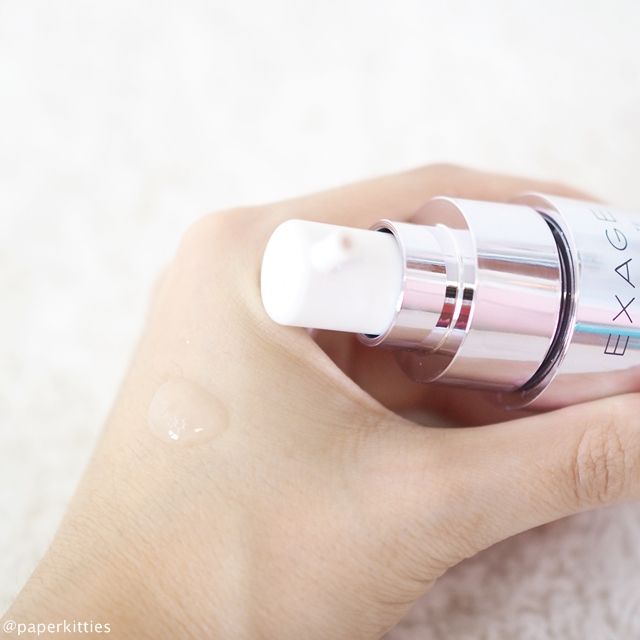 The texture is very lightweight and penetrates quickly into the skin with just 2-3 pumps for the entire face. In fact, it contains unique ingredients like Linghi Mushroom for anti-inflammatory benefits, Rehmannia to invigorate skin cells and promote bloog circluation and Swerita which basically does the above two. Haha. It's very soothing and gentle, helping to calm the angry reds whilst promoting the glow from within.
Overall, I find this range really gentle and suitable for those with sensitive skin especially – ideal for those with really thirsty skin that is in need of quenching. However, if you have healthy and normal skin which is already good on its own, it may not seem too big a difference and wworks more than a maintenance (which was for my case). x