When I first started planning for the wedding, I was so sure of what I wanted: Hand Painted floral gowns by Hamda Alfahim from Dubai as seen above. I was especially keen on the mermaid dress with a train (right), it's so me with my usual bodycon cutting and it costs approx USD$3.6K to have it tailored made for me. And when the wedding is over, I can simply cut it short and wear it on formal events to make my moolahs worth. Sounds like a perfect plan right?
Well sadly, in life, you can't always get what you want. And with the strong persuasion from both sides, I had to kiss this dream goodbye. Which I got over it in the end, after seeing a very similar inspired version by a local bridal store… but in hues of blue flowers instead.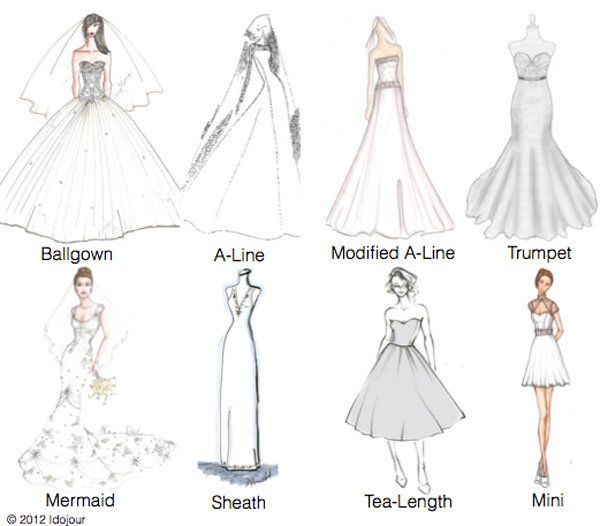 Gown picking sure is tricky business.. And the saying is right, you will never pick the silhouette you were so sure of initially.
I told myself that regardless of what happened, I will stick to my mermaid dress anyway. Guess what? That didn't happen as well! I was telling Joey from Zwedding on my gown preferences and she immediately advised against it. Apparently, having a hubby that's twice my size and still sticking to my mermaid gowns will have that fatty easily overshadow me on our big day. Just by his size alone. So Joey suggested that I should give ballgowns a go instead to counter his size. This was a factor that I had completely missed out on and to have Joey so aptly point it out – it had a lasting impression of how professional Zwedding is.
Comparing it to the JB bridal studio that I'd engaged, no one ever mentioned a word to me and there I was trying all gowns in different cuts. I ended up accepting the fact that pear shaped ladies and mermaid gowns don't go as well. I look so fat and not the least proportionate -.-
From my experience with
Zwedding
, I will bluntly put it up there: this is not a place for bridezillas who see the need to control every aspect of their weddings. In fact, it's perfect for ladies, like me, who have no idea of what exactly they want. To just leave your hands to the professionals at
Zwedding
to plan what gowns suit your body and your chosen photoshoot location best, and even if you're fickle-minded and feel the need to try until you're satisfied (I had a friend who tried from 1-9pm)… they will patiently guide you along!
For me, I just shortlisted my favorites from the recent Zwedding runway shows and had them cut down for my choosing. You can read my dayre entries here and here!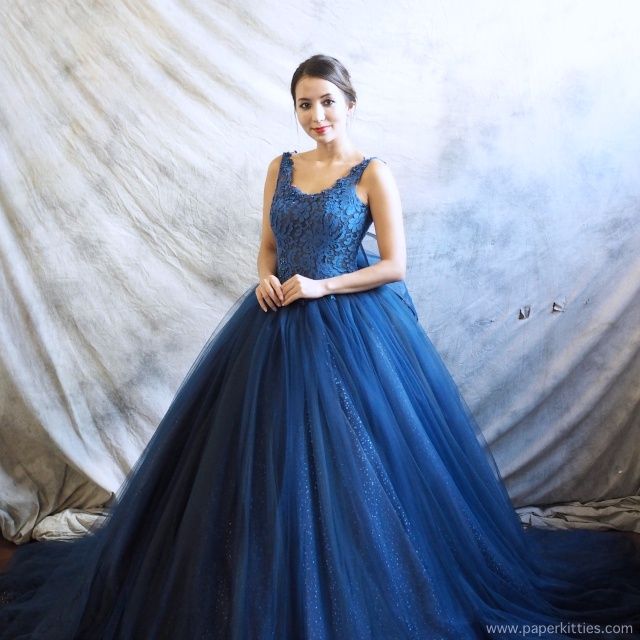 #1
Please pardon my eye makeup, it was a busy day of events and photoshoot, so obviously my heavy makeup was threatening to start smudging… but that's not the point. The point is to admire the very beautiful gowns that
Zwedding
had thoughtfully handpicked from my list of favorites! And this was just perfect!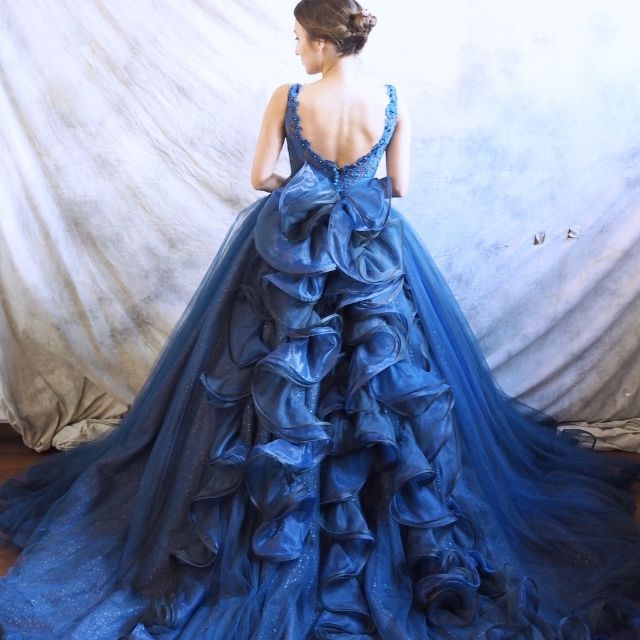 Look at the back deets~ A lot of my girlfriends personally came up to me after my sneak peeks on instagram and told me how this was their favorite gown on me as well. The royal blue is definitely on point and I'm amazed my gown designer (Samuel) got it right at first try!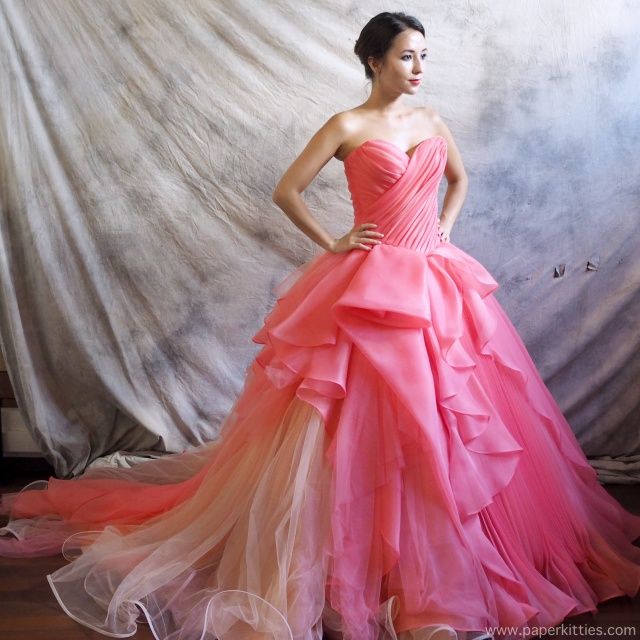 #2
But how can I be satisfied with just one, after lusting on all the beautiful pieces seen in the runway show right? So I requested for him to let me try a few more gowns from my list so that I won't regret on my choices :p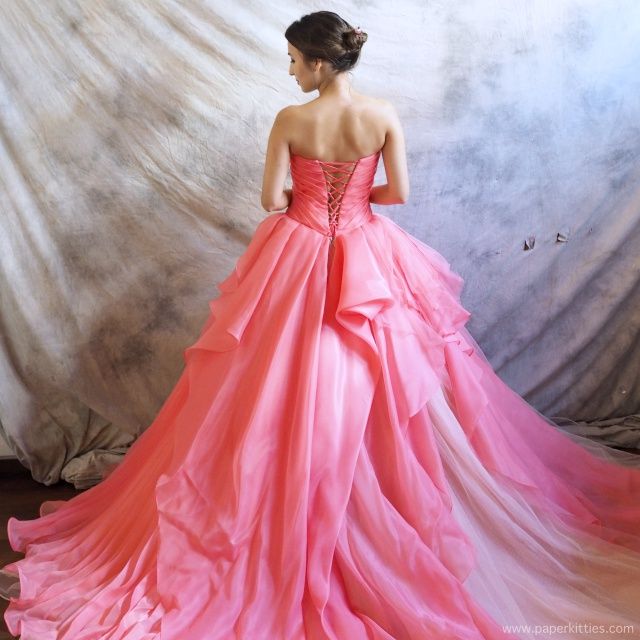 This unique coral shade caught my eye the moment I saw the model gracing down the bridal runway cuz I know this ain't an easy colour to pull off. Nor is it easy for a bridal designer to make it look so elegant, since it is such an easy shade to go horribly wrong too. Now look at the sexy lace back…. Would have picked this without a thought too if not for my outdoor location.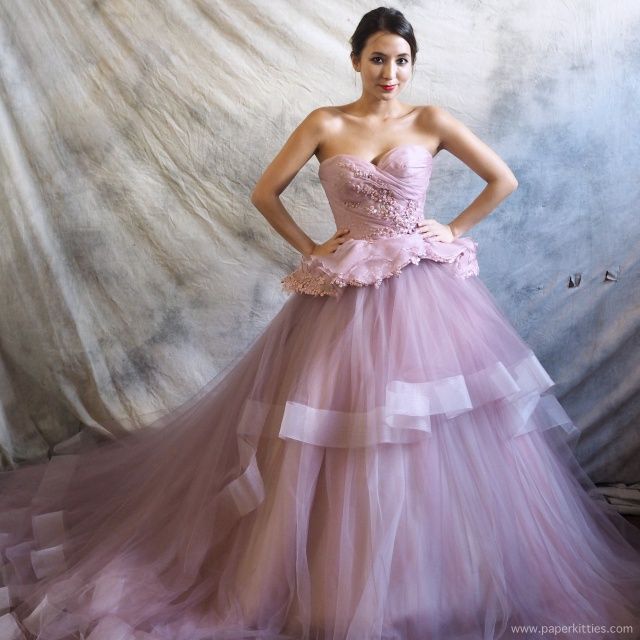 #3
And the colour I have lusted for time and again… deep down I have always known that dusty lilac isn't exactly my colour, but I so desperately wanted to try it on! Samuel is so nice and patient to agree to my requests, hees.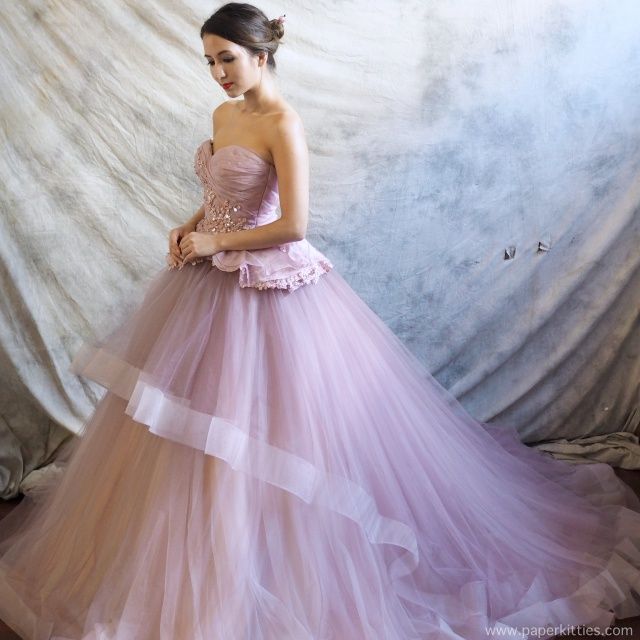 I find that
Zwedding
gowns tend to have these cute little peplums that gives their gowns a much more chic and modern touch. It even makes layered tulles fall so elegant instead of looking like a puffy cupcake.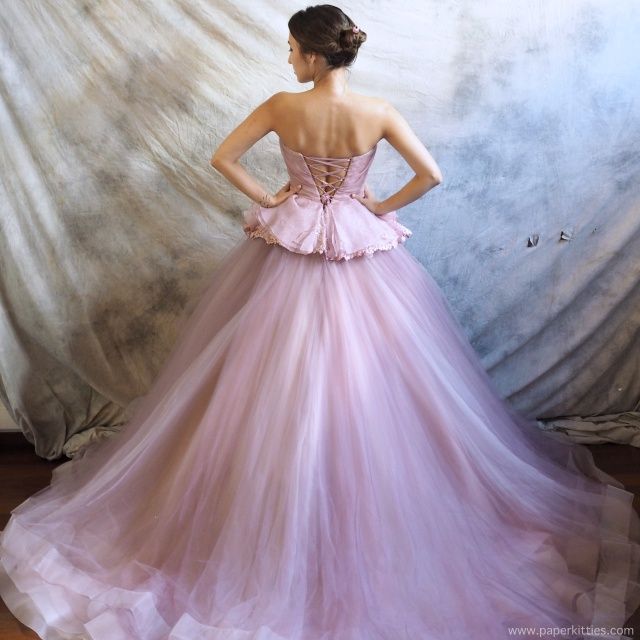 Major love for their corset back with a little peekaboo. I was telling fatty that ever since I tried on
Zwedding
gowns, there was no turning back for me. I left my JB bridal studio with a pouty face after which, cuz nothing could match up to my standards after
Zwedding
. You really pay for what you get.

#4
As always, Samuel is so talented in choosing what suit me best.. He actually gave me two options but I shortlisted the other one for my AD already so I'm not revealing :p Not like this isn't any better with the gorgeous lace and sexy mesh, so classy and romantic!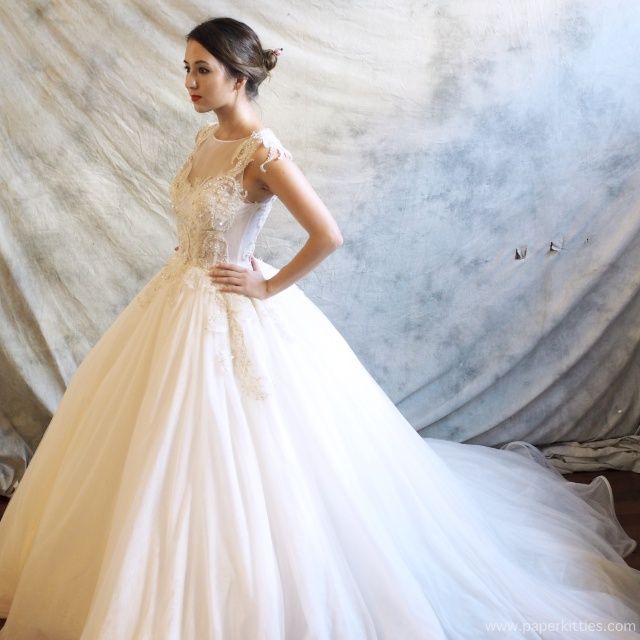 It was a struggle picking between the two, but this made it into my outdoor shoot list because: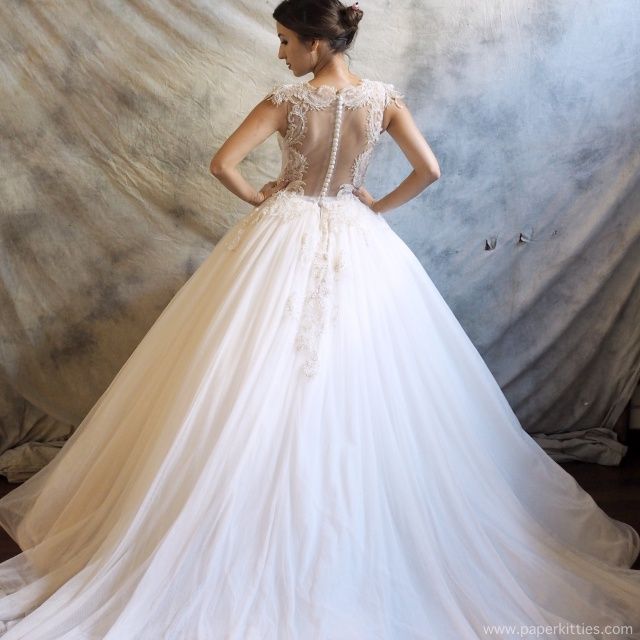 The "button down" back deets was to die for! This would be perfect for shoots since the intricate details can be captured, I just couldn't put it down.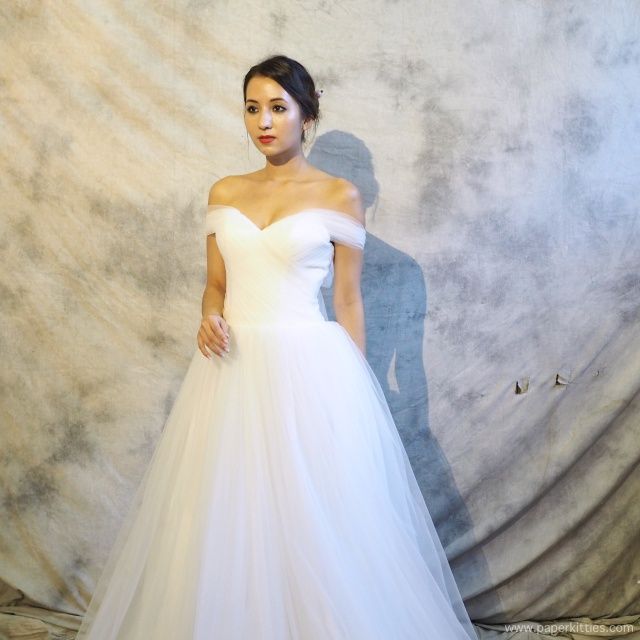 #5
For the shoot at the reservoir, I was given something much more simple and lighter as compared to the previous few. To be honest, I couldn't appr6eciate it at first, thinking it was too plain… well wait until you have to spend the whole day posing in gowns. By the end of the outdoor shoot, I was so thankful with how thoughtful and experience the
Zwedding
crew was for picking something so comfortable for me.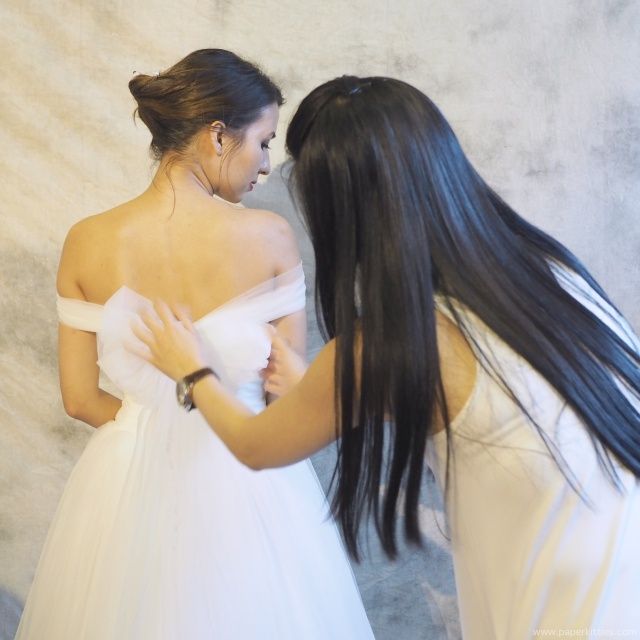 That's dear Joey stepping in to show me how versatile this gown is. You can tie it as a toga, a heart shape bustier, with sleeves etc, it's amazing!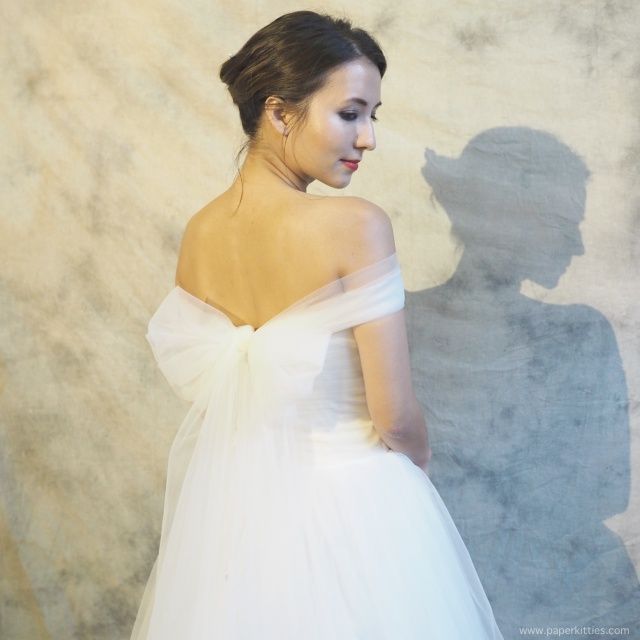 Looking all dolled up and wrapped like a present~ hehe.
We're 18 days left to the big day and although I won't be showing the final shots until the wedding is over, you can read some behind-the-scenes shoot from my dayre
here
and
here
!x