If you have been reading my daily musings at
my dayre @paperkitties
, you would have known that I am trying to up my fitness game at Webarre ever since I stopped being able to fit into my bodycons T.T However, when there's not much time left for the wedding and me feeling the need to up the efficacy my routine, I've thus combined a 3 prong approach (diet, exercise and effective products) to up my game. Once again, I have turned to
Clarins
for my beauty needs thanks to the thoughtful combo that was introduced in the month of May!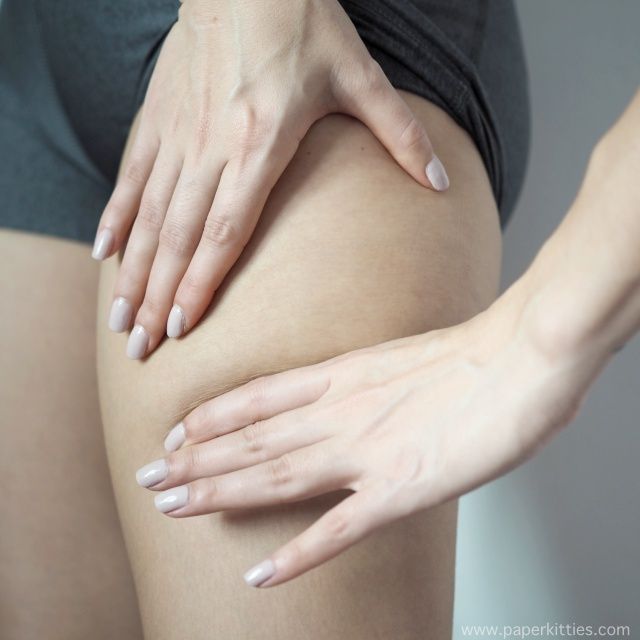 First up, let's talk about every woman's biggest fear: cellulite. After seeing celebrities being mercilessly snapped on the beach with their sagging cellulite and the realization that my pear shaped body would mean a higher chance of getting them if I'm not careful. Here's three common spots that cellulite loves to appear at: abdominal, thighs and buttocks. How are they formed exactly? Well cellulite starts forming when our upper layer of part starts growing vertically, pushing the collagen and elastin, thus resulting in the infamous orange skin. Triggered by female hormones and amplified by diet high in fats and carbo, PLUS the lack of exercise.. disaster strikes!
There are two types of cellulite actually. The first being known as "Stubborn Cellulite" which can be painful when touched or massaged over due to hardened collagen. Another type of cellulite is known as "Early Cellulite" which can't be seen but you can do the test as above. Simply press between your thighs and see if you have any dimple; if you do, it means you're at risk of forming them if no preventive measures are taken. Luckily for me, I have started using Clarins Body Lift Cellulite Control ever since I've laid hands on it and am going on my second bottle now, so I suppose I can heave a sigh of relief at the lack of visible dimples? :p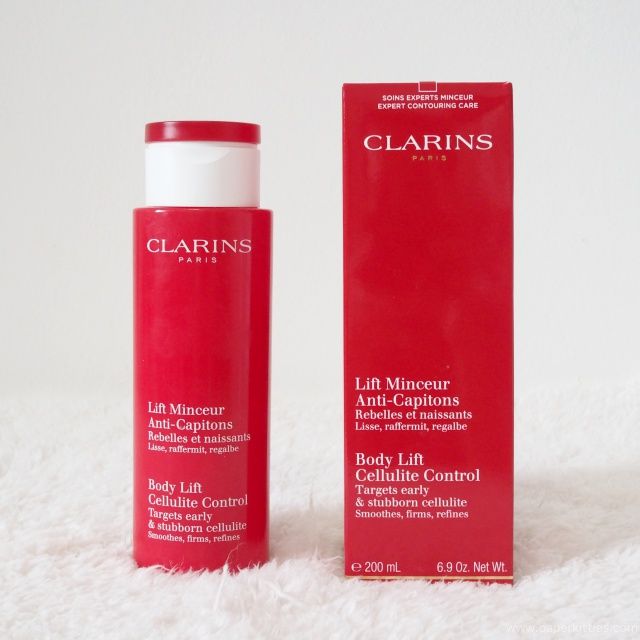 Clarins Body Lift Cellulite Control
Clarins Body Lift Cellulite Control
aims to target early and stubborn cellulite by taking on these actions when applied:
– Reduce the look of existing (stubborn) cellulite
– Prevents the formation of new (early) cellulite
– Encourage firmer skin by slowing collagen breakdown
– Promotes lighter feeling legs through stimulating of blood microcirculation
– Nourishes, moisturizes and enhances beautiful skin
I especially love the tingling cooling sensation when applied probably thanks to the menthol ingredient, thus doubling up as a good relief to my achy legs after a long day in heels. The texture is surprisingly lightweight and can be used twice a day, even in our super humid weather! But of course, all Clarins product will always be highly recommended to be used with their science of touch techniques to promote best results. So here I am, doing up a step-by-step breakdown for your kind reference!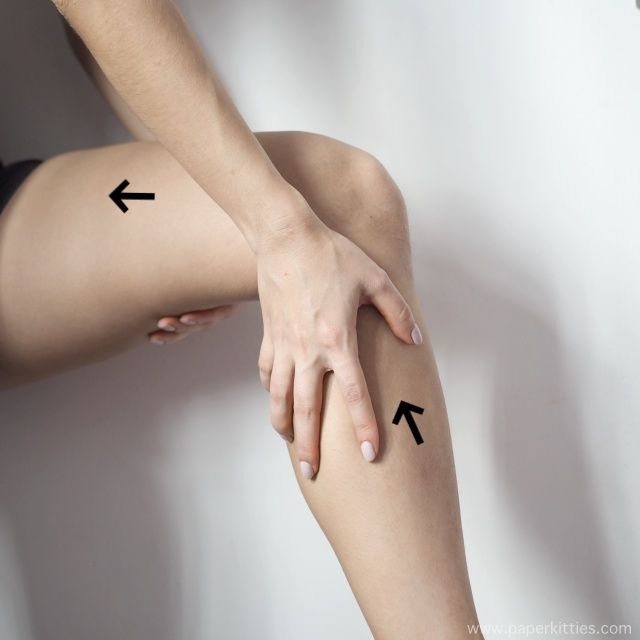 Apply
Clarins Body Lift Cellulite Control
from ankles up in a sweeping motion.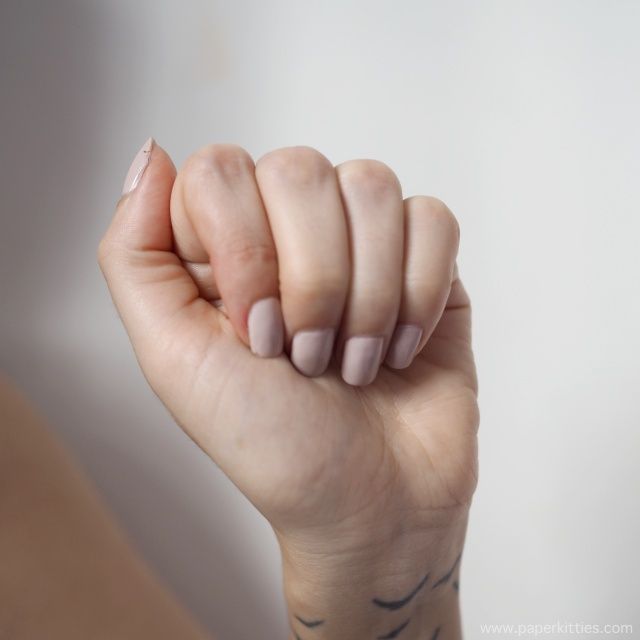 Next, clench your fist and use only pressure on the upper knuckles side as seen above.
Start massaging ankles up in an upward motion with your fist.
Clarins Body Shaping Cream
Another product I am religiously applying at the moment is none other than
Clarins Body Shaping Cream
! I especially love using it right after my Webarre session as it makes me feel like it's working extra hard when I felt slight tingling on my hardworking body parts aka abdominal. Haha.
Clarins Body Shaping Cream
basically targets stubborn fats, which is your deeper layer of fat that is the hardest to get rid of. These can be found on your upper body such as arms and tummy, and unlike cellulite, it develops sideway instead. It's interesting to note that some of the main ingredients in this lifting lotion are Poppy extract, Hibiscus and Baccharis to firm and lift the body.
In fact, it is recommended to maintain and slim down, even after post pregnancy! Well, it shouldn't come as a surprise that Clarins have always been there to treat your body from head to toe, pregnant or not!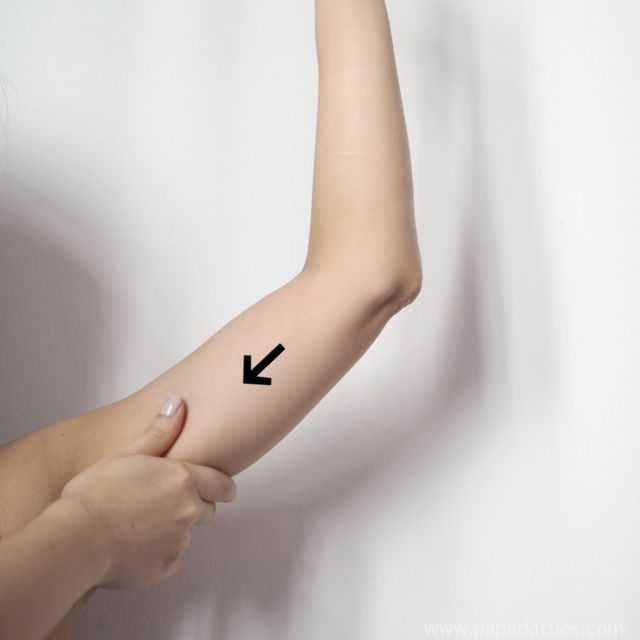 Applying
Clarins Body Shaping Cream
on your arms is pretty straightforward. Warm the product on your hands first before applying inwards on your arms and into the direction of your armpit.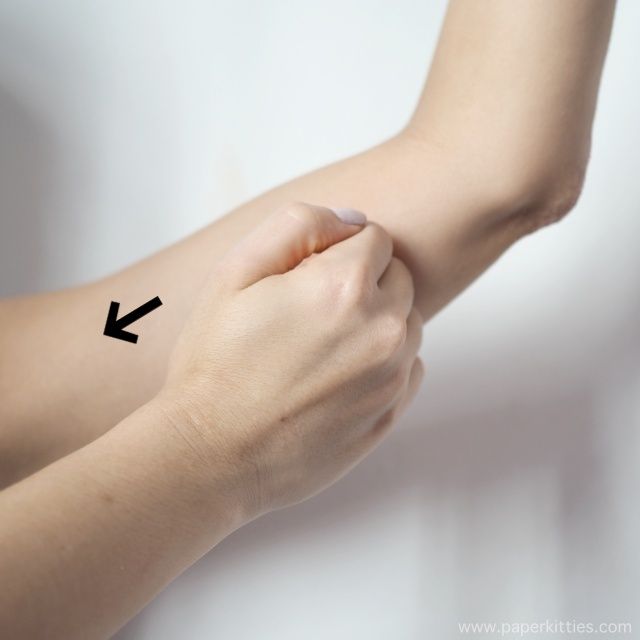 Afterwhich, start massaging your arms in the same direction towards your armpit with your fist and wave goodbye to chicken wing arms~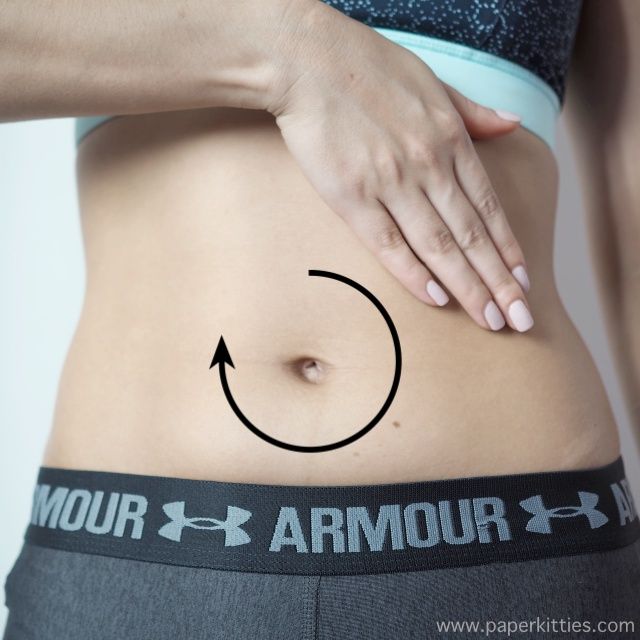 Now comes the most important part that needs to be treated. Well, for me at least.. Apply it in a clockwise motion as seem above, and repeat the same steps for your hips too.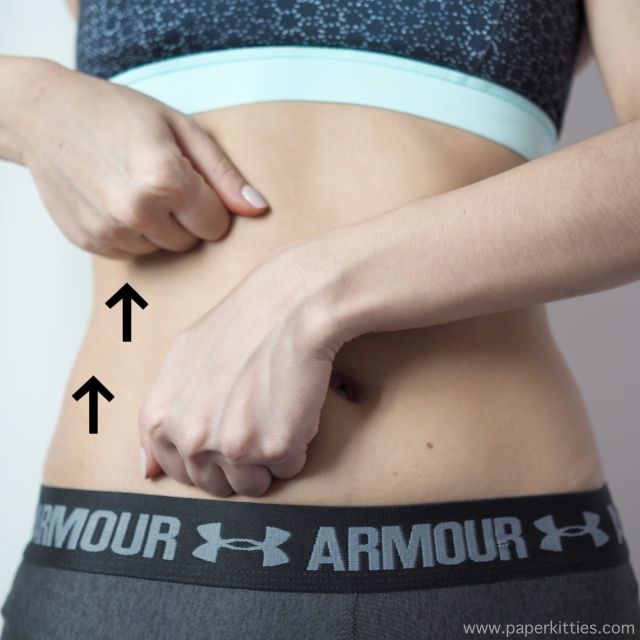 Then, start fisting the side of your tummy alternatively on an upward motion at approx 10 times on each side. Repeat four times.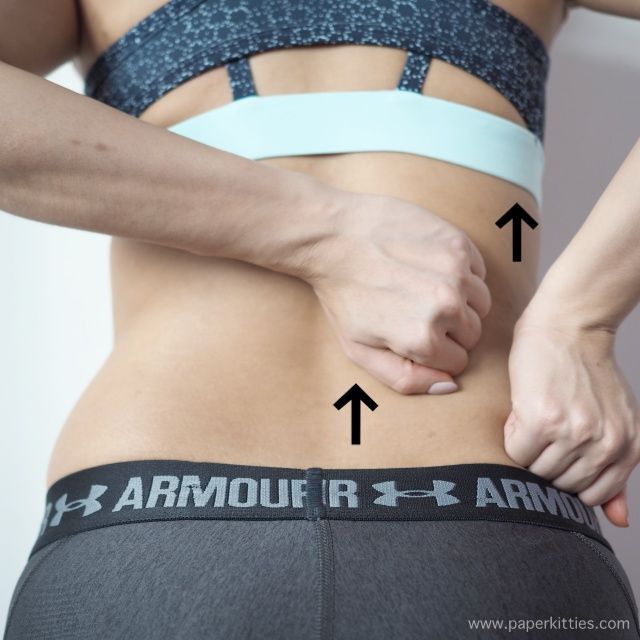 This applies to your back/hips as well.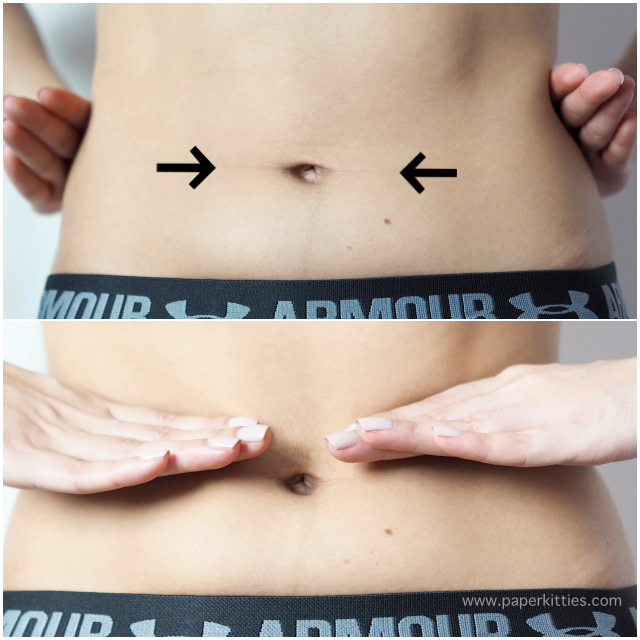 Finally, shape your waist inwards from the side for approx 10 times as well and voila!
A little tip for you: use Clarins Body Scrub 1-2 times a week for the forementioned products to penetrate in better. Do also remember that you should keep up with a balanced diet and regular exercise to tone muscles before investing in these Clarins product to treat regularly. There's no short cut to your dream body, just loads of discipline and regularly using the body shaping cream to help boost the effect. As the saying goes " There's no ugly women, only lazy ones" x