Is it me or has this year been really fast and furious so far? With a blink of an eye, January has flew by and now we are welcoming the Year of the Monkey followed very closely by Valentine's Day.
My schedule have been extremely tight since 2016 started and will be until the next month I reckon: Year end closing – Tokyo – Month end closing – CNY/Tokyo – Valentine Day – Cmpy CNY Lunch – The commencement of #Operationkitties – Month end closing – Photoshoot 0.0
All these excluding my day-to-day activites like yoga, events and whatnots! Sometimes I feel that I needed a break so bad, I just want to spend a week at home being a couch potato, but I can't. So until then, I shall squeeze in mini moments to pamper myself whenever possible and share them with you 🙂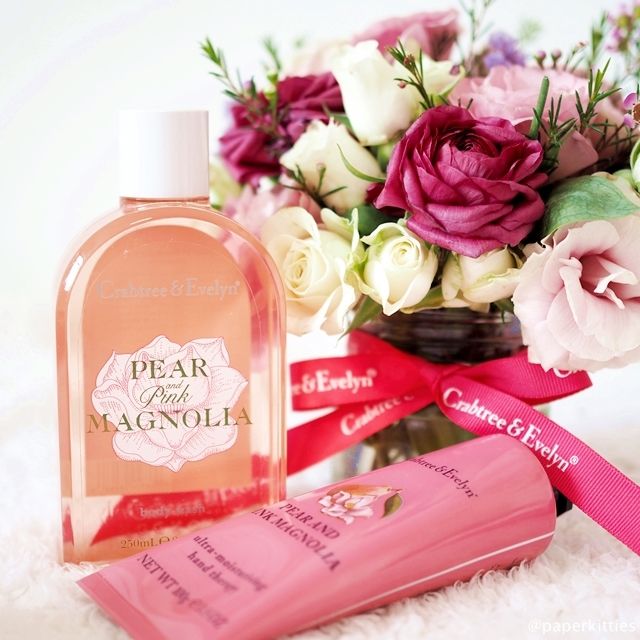 Smell fresh and exude confidence with Pear & Pink Magnolia bath and body products this Valentine's Day. A juicy sweet combination of fruits and flowers, the Body Wash (250mL) is priced at S$30.00 whilst the Hand Therapy (100g) at S$33.00. Members can enjoy 20% off this V'day special with either the "Pear & Pink Magnolia" or "Evelyn Rose" range! I bought the latter for my oma's birthday as the classic Evelyn Rose scent smells divine and screams of old English Rose – powdery, fresh and elegant ♥ In fact, Crabtree & Evelyn'S Evelyn Rose EDP can put up a good fight with Jo Malone's Red Roses, in terms of the rose intensity; so go give it a whiff!
Ever since I received Crabtree & Evelyn's biscuits for X'mas, I have been addicted to their strawberries & cream and butter biscuits. Just for a limited period of time, Crabtree & Evelyn have launched its Butter Rose Biscuits for $18.00! This classic butter biscuits are sprinkled with crystallised rose petals and have a very delicate rose flavour, that could be easily missed as it is so subtle – but still yummy! Complement it with the Afternoon Tea, the Crabtree & Evelyn Butter Rose Biscuits is perfect for a mini tea break during work. I'm down to 3 pieces within a week :B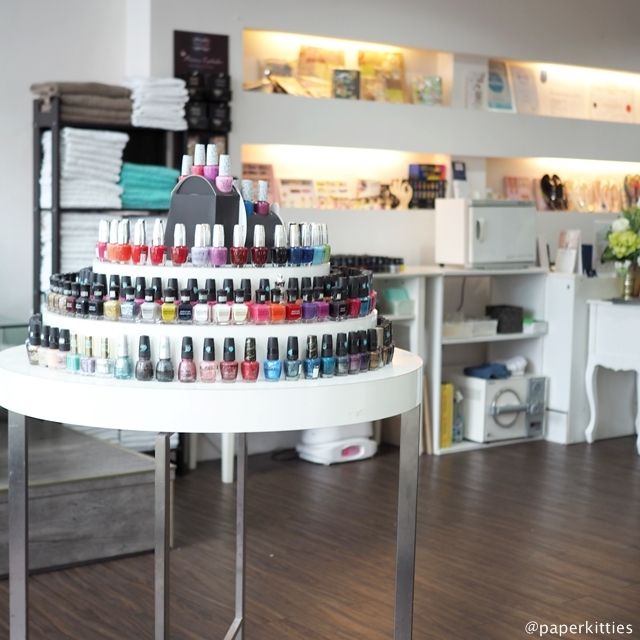 Still trying to get everything sorted before my trip, I managed to (thankfully) squeezed in a slot at my favorite nail salon before the new year!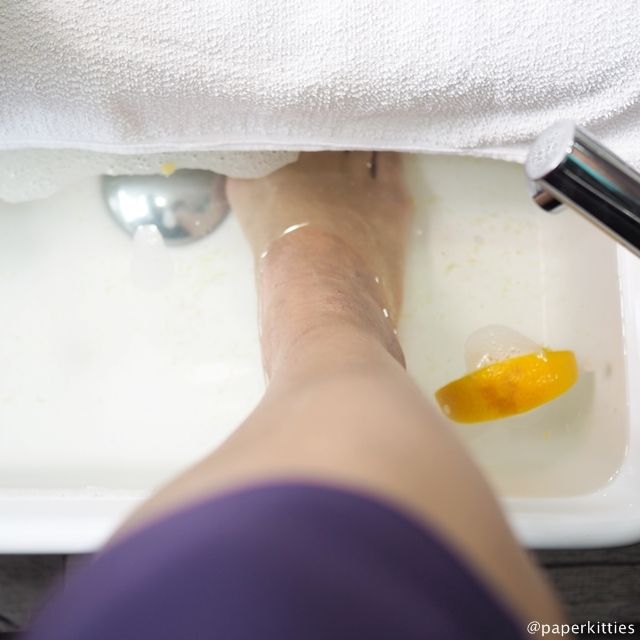 The treatment I tried out this time round is Sweet Orange Rejuve ($40-$55) to eliminate dull skin; perfect for those who love all things citrusy orange, this treatment started with a freshly-squeezed-orange-infused soak..
It was swiftly fllowed by a zesty invigorating scrub, before having jojoba oil being massaged into my skin and wrapped with hot towels. Such an awesome treat!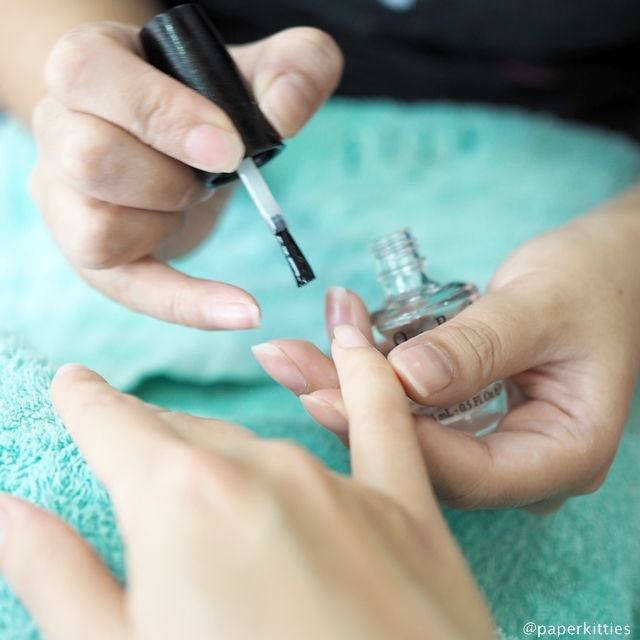 Here's my manicurist being so meticulous in her work. As much as I love gelish nails and the wide range of fancy nail art, my weak nails just can't take it. The previous gelish had them protesting with random chippings, I just had to get them sorted!
My #notd! Choose "Spoken From The Heart" from the Hello Kitty x Opi collection – was so stoked to see them there, with my accent finger being painted with Deborah Lippmann's "Today was a fairytale" 🙂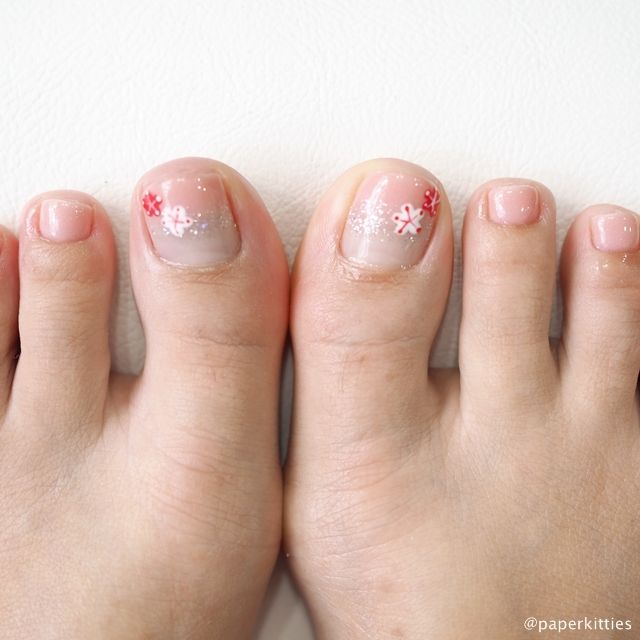 For my feet, I opt for gelish pedicure since they are still pretty resilient and opt for a teeny nail art on my big toe to add a little festivity. I only showed my manicurist this sakura design I wanted twice and she got it perfect, I was so impressed! Am also loving this peachy nude she choose for me, made my toes look much brighter~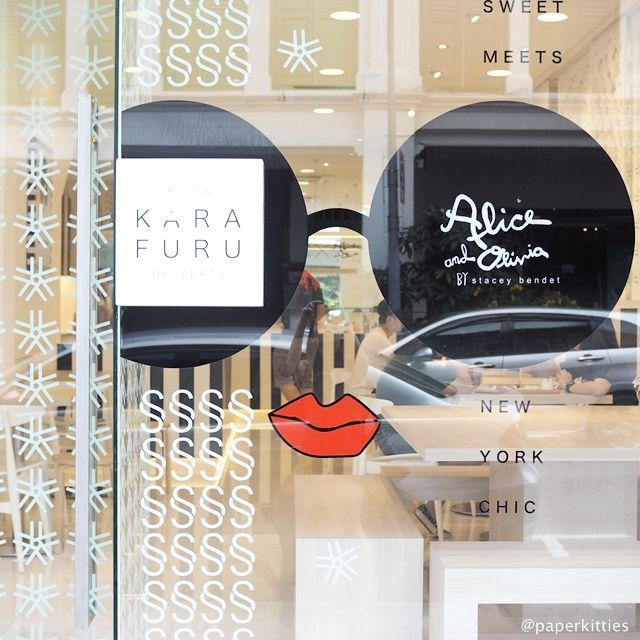 Ending of girly post with an ideal future dates with girlfriends, I'd recently dragged my lao bai along to KARAFURU for a Sundate ♥ As though a Japanese-inspired dessert cafe with a minimalist deco at Kampong Glam wasn't enough to grab my attention, they have recently collaborated with Stacey Bendet for an "Alice & Olivia" theme; the little fan in me can't take it! Well I fell in love with the quirky "Alice & Olivia" collection ever since I saw the lust-worthy Starbucks tumbler that were only available in limited quantity. Lao bai actually tried to queue for me but the crazy crowd beat him to it, that was how much he knew I wanted it btw :/
Can I bring one home please?!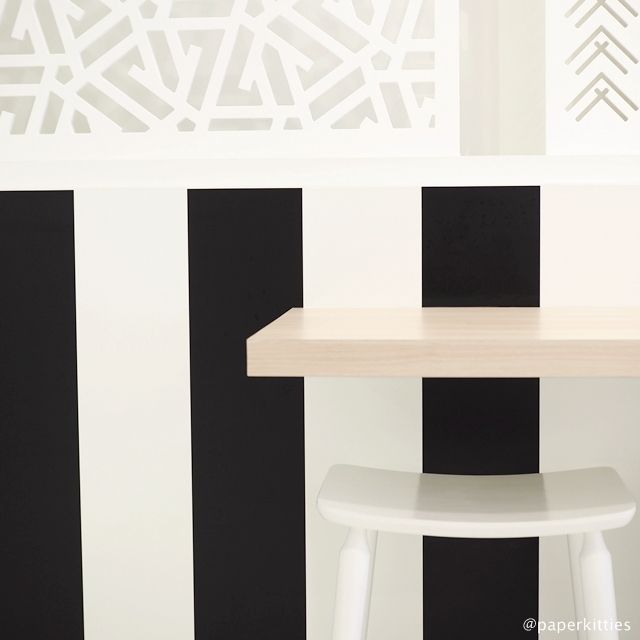 So IG-worthy~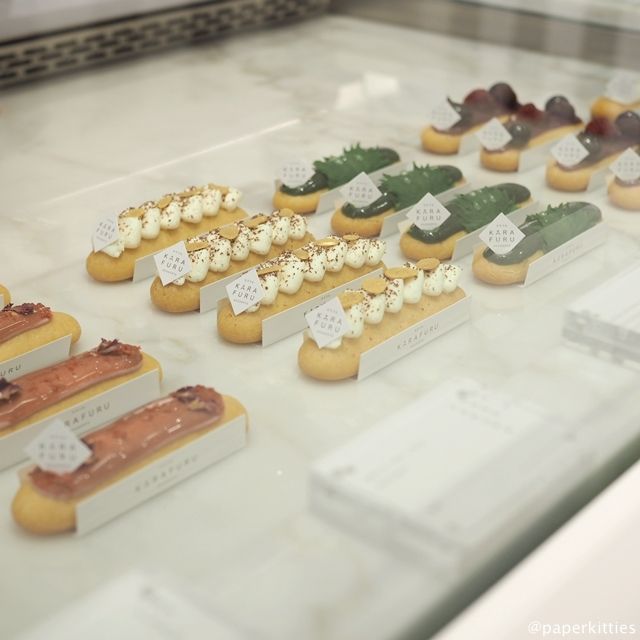 Spoilt for choice with these rows of unconventional eclairs, they come in crazy fruits and flavors – even alcoholic ones. I am never a fan of pastry, cakes and stuff due to my lack of sweet tooth; this makes me very particular over the desserts I choose, the sweeter it is the more turn-off I will be.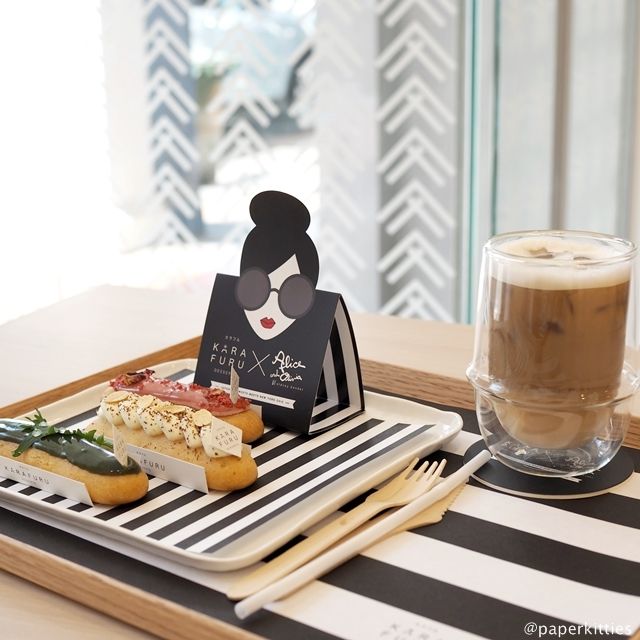 Eclairs with a twist, most of them were available in typical Japanese flavors like Yuzu, Sakura Rose (my favourite), Ume Shiso etc.. I love how the flavors are very delicate and fluffy, and not at all overwhelmingly sweet.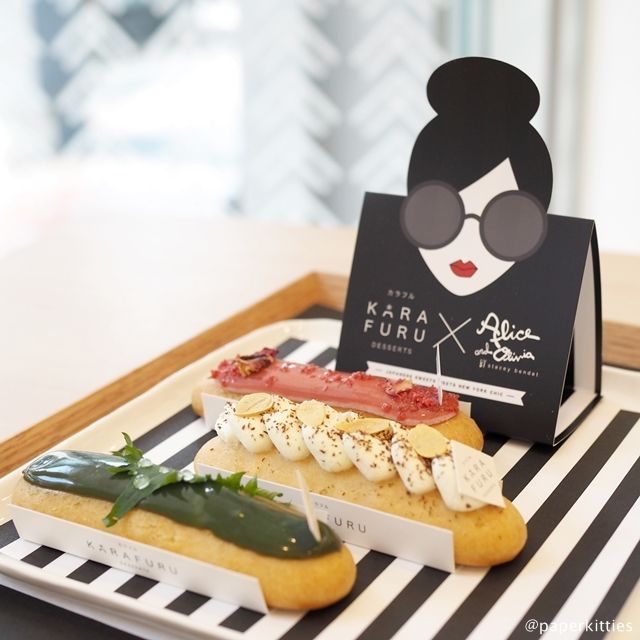 Each eclairs are $6 each, an additional $2 for the alcoholic ones (if I remember correctly). The eclair set will be $18 but I remembered paying extra because of this collaboration. Don't care, already told you guys I am a sucker for good marketing! :B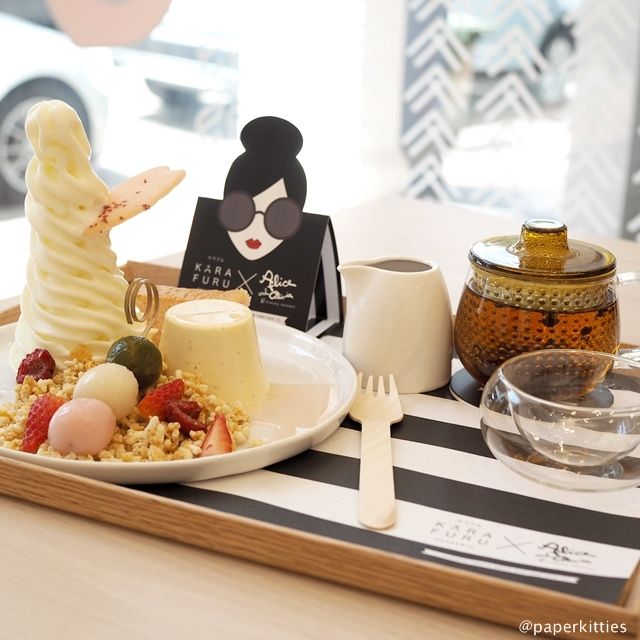 How can I not enjoy KARAFURU's signature deconstructed parfaits right? I choose Hanami Yogurt Parfaits that screams of Spring and cherry blossoms. Presented on a white plate with yogurt soft serve, a slice of sakura soufflé, vanilla pudding, butter sakura langue de chat and a specially concocted strawberry sauce.. the one that made my decision swift was the dango, my soft spot for Japanese desserts~
The parfait is priced at $16 a la carte or $20 for a set.
Despite there being couples and group of girls sharing a plate of desserts together, lao bai and I unabashedly finished both and proceeded over to Ion for round 2 #fatdieus -.- I do foresee myself coming back for more, possibly with my girlfriends for an afternoon of chitchat and catching up. x
Follow my blog with Bloglovin ♥