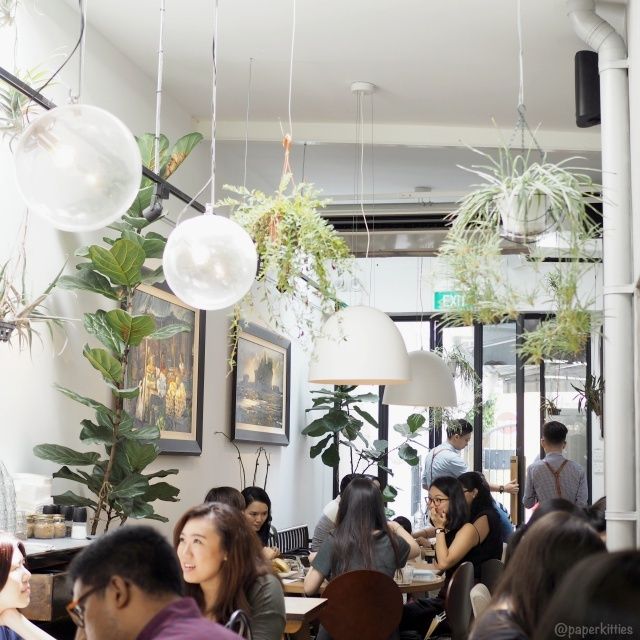 It's been a very long while since I had brunch in Singapore (still think that Melbourne serves the best brunch) and when the girls I haven't met for weeks were asking me to join them for a catch up session, I must be insane to refuse. Took this opportunity to bring my new toy out to play and test out some shots while we tried out the current fave brunch spot: Curious Palette.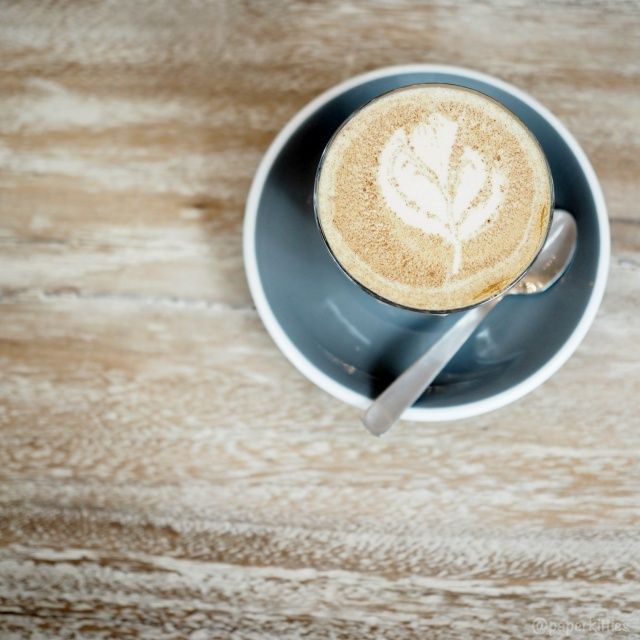 I must admit that Australia have set the bar too high when it comes to Chai Latte.. I have yet to find one in Singapore that could match up to theirs. Singapore's chai latte always taste somehow diluted and lacks a certain sweetness I can't put my finger too.. could it be the milk? Hmm.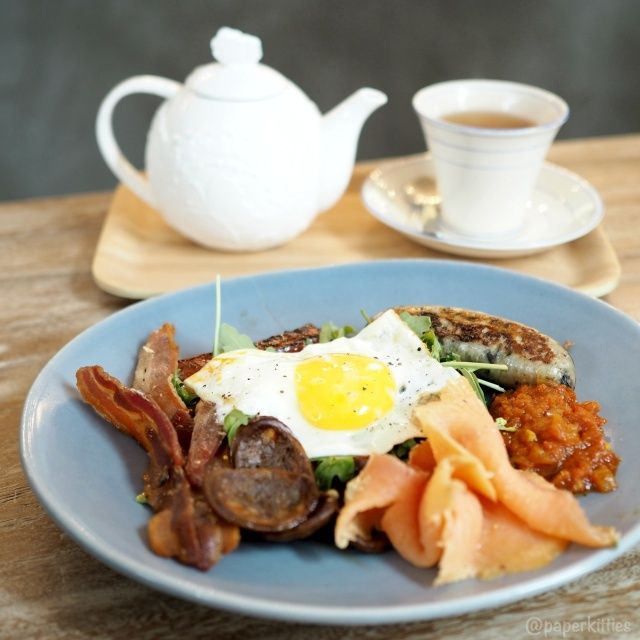 The portion is pretty huge for all their breakfast, so I'm glad Celine and I shared the Curious Breakfast, aka big breakfast. The grilled watermelon sure was a fun treat for the tastebuds.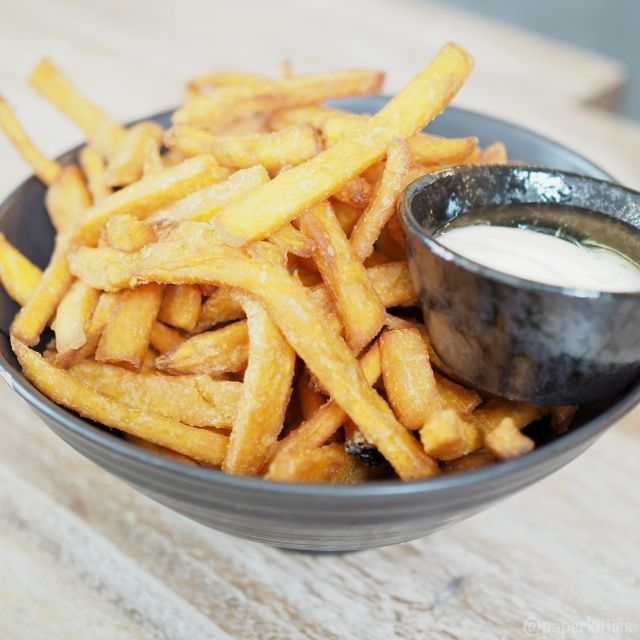 Sweet potato fries with truffle and aioli to share. Couldn't really taste the truffle though, I think it's best served with normal french fries. But I enjoyed it nevertheless.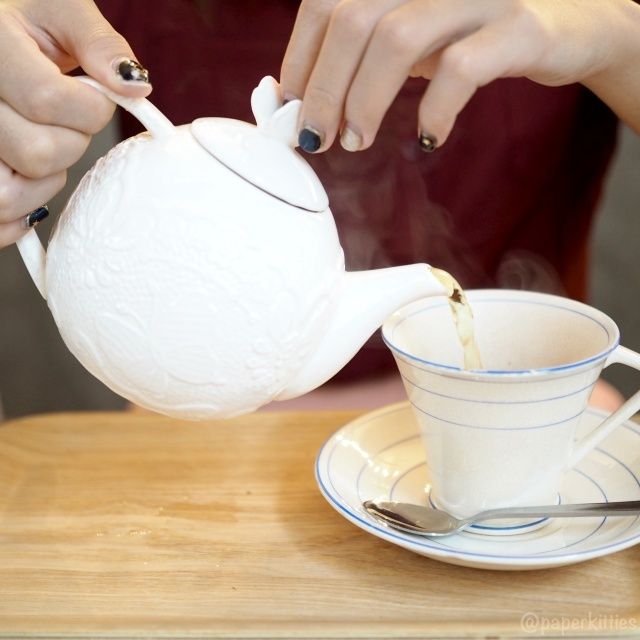 No morning is complete without tea. My recent fascination is definitely Rooibos tea. Got addicted to it after trying an organic vanilla rooibos tea at my previous airbnb stay in Perth/Margaret River, and they are so easily available at supermarkets! There's no caffeine in it as it is more like an herb than a typical tea, and is good for your skin due to its high anti-oxidant properties (amidst its other great benefits). #teamtea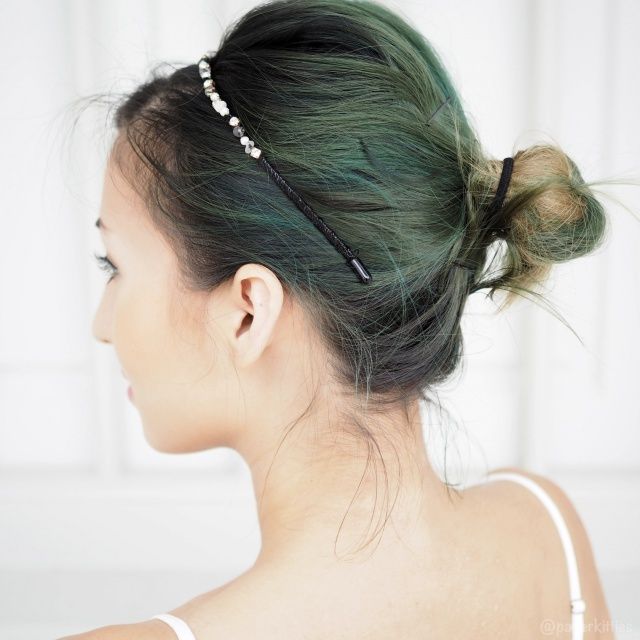 Had green hair for almost three weeks now as I really wanted to try something fun and different; dad sure had a great time coming with different jokes to tease me with! Here's some classic:
Dad: "you're getting so old your hair is growing mold"
Dad: "hello miss, you look like there's a christmas tree growing out of your hair"
And one joker colleague: Can you stop using expired shampoo? It will stop these algae from growing. -.-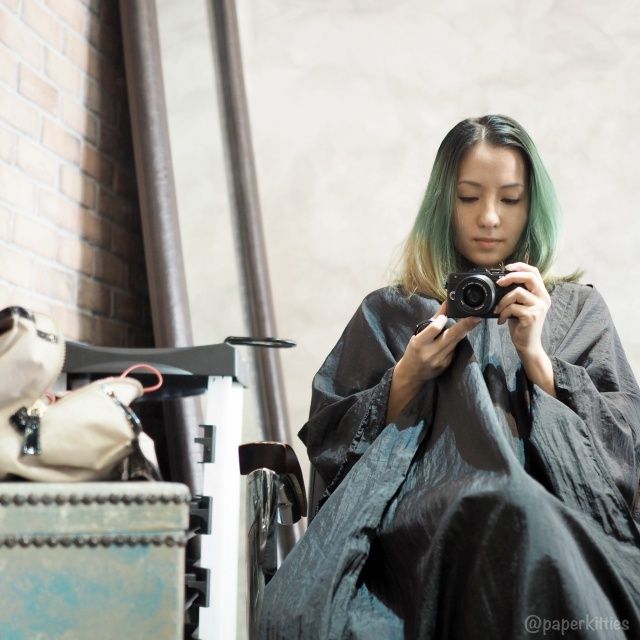 But I reckon it's about time I change back to something subtle. I love popping by to the salon whenever I am feeling pretty down and trust Celia will do some magic to my hair – she never fails.
Guess who's back to being a brunette? Mattifying dark ash brown should be the closest I can come up with for your reference, no fancy names sorry. Or simply just trust your hair in Celia hands 😉 Thank you
Bloc+
for always giving me a good hair day!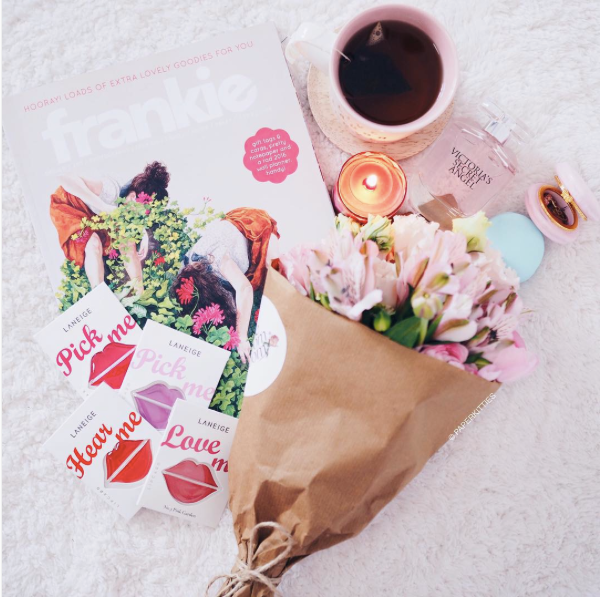 Went to The Bloom Room after my pampering treat at the salon to get some fresh cuts for my flatlays. I never have had much luck with them as they are always closed when I pop by, so I finally made it! Whee! I also like spending my weekends reading, so this weekend read shall be the new edition of Frankie Magazine. I first chanced upon this magazine when I was at Perth's airport; it's like the Australian version of Kinfolk, but more vibrant.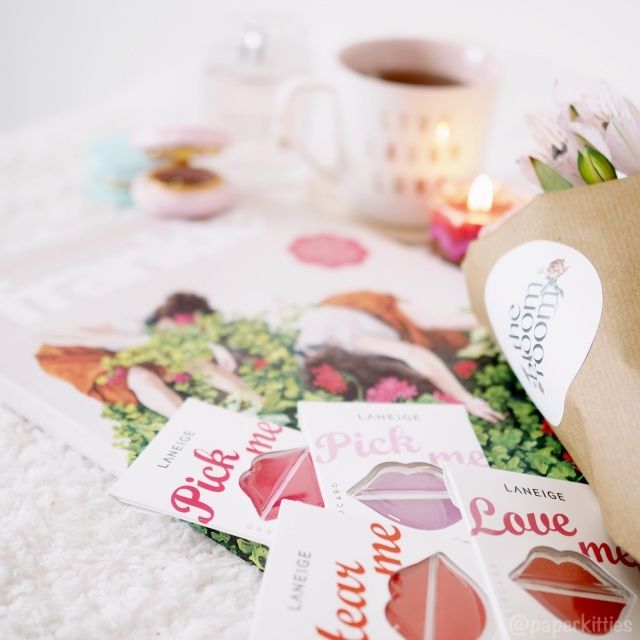 And if you spy with your little eye, here's Laneige newly launched Lip Card available in 20 shades (sold in packs of four, you're free to choose)! Attended Laneige official store opening at Ion last Thursday, the first ever flagship boutique in the world with three items currently only available in Singapore – the lip card is one of them. It's really fun and useful for travel, just peel off the plastic, fold it into half and press your lips against it like a modern dowager!
Another beauty item worth mentioning is none other than Victoria's Secret Angel EDP! Just the sweet feminine bottle with modern wings is enough to have me buying it blindly! With succulent notes of sparkling juicy plum, sheer violet, garednia and amber accented with a touch of pink pepper, musk and agarwood (oud), it's an exotic blend of fruity floral with arabian musk – a mature and sexy scent that's very endearing. It doesn't shouts "Look at me, I'm hot as fire", but its sensuality sneaks in when you least expect it to… soft and elegant. Very different from the usual VS's young and vibrant scent, if you get what I mean.
Good lasting power with medium silage, I personally will prefer using it in cold weather due to the musky notes, or on days when it's raining! But if you are looking for a summer perfume and isn't a big fan of the pina-colada, coconut-y kinda scent, this is a good alternative too (especially for night). x
Follow my blog with Bloglovin ♥