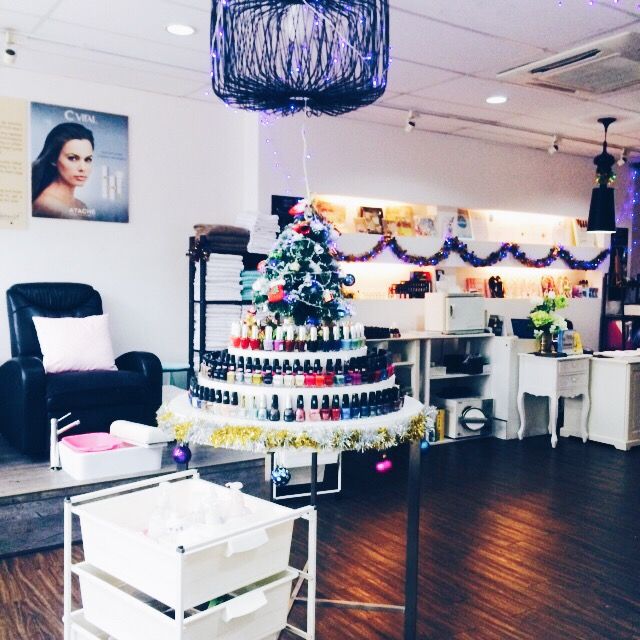 How has this festive season been for you, little kitties? Mine had been beyond hectic, especially with the year end closing, but now that I finally have some time of my own to spend at home with my family to chillax, I'm pleased to announce to you guys my recent nail sponsor:
Polished Hand+Foot Spa
!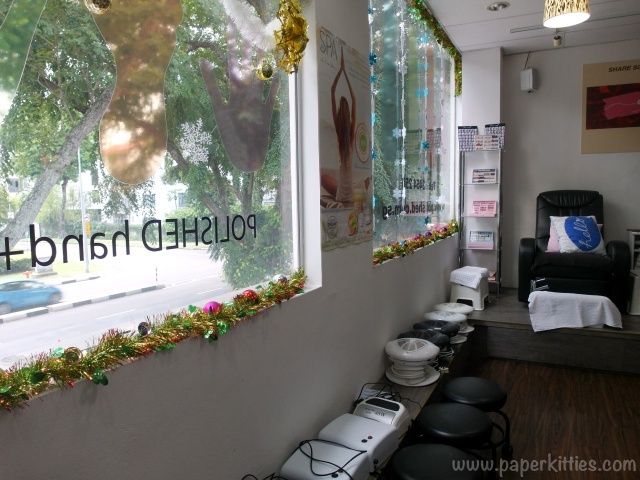 I have been without a nail sponsor for almost a year now – not because I wasn't offered any but because the locations aren't ideal for an Eastie! Thanks to Vinna's recommendation from our previous
Stylista's Beauty Blogger Workshop
, I'm elated to be working closely with
Polished Hand+Foot Spa
since it is located just behind my house :p
Well there's two outlets actually, the one I've chosen is at 695A East Coast Road . But if you prefer the CBD, their Raffles Place branch is located just opposite OCBC Bank at Chulia Street!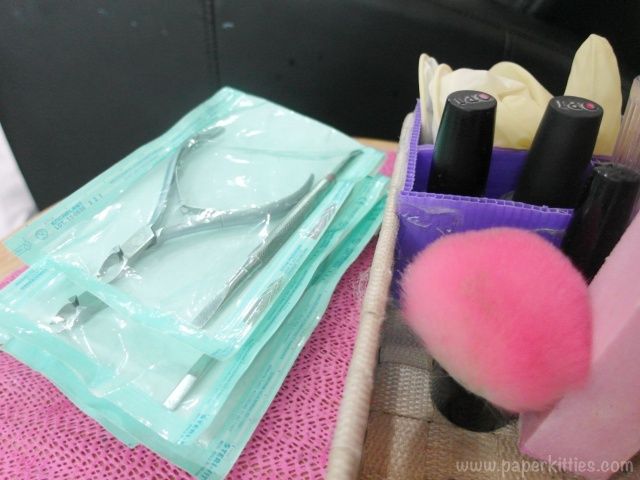 Polished Hand+Foot Spa
brings hygiene to the next level by using an autoclave to sterilize their nail clippers, which are in turned individually sealed in a plastic pouch. My manicurist made sure to only open the sterilised pack in front of me to bring assurance to their top notch standards of hygiene, zero worries having contaminated equipments used on me.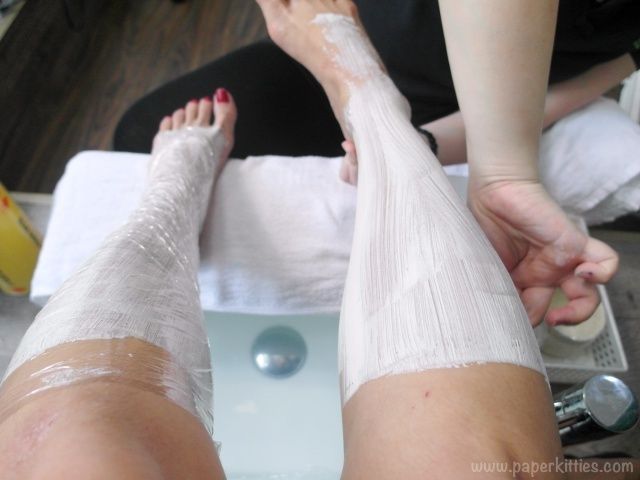 I was next introduced to try out their signature organic hand + foot treatment that had my limbs thoroughly scrubbed before being wrapped in a film for the nourishing mask to work its magic.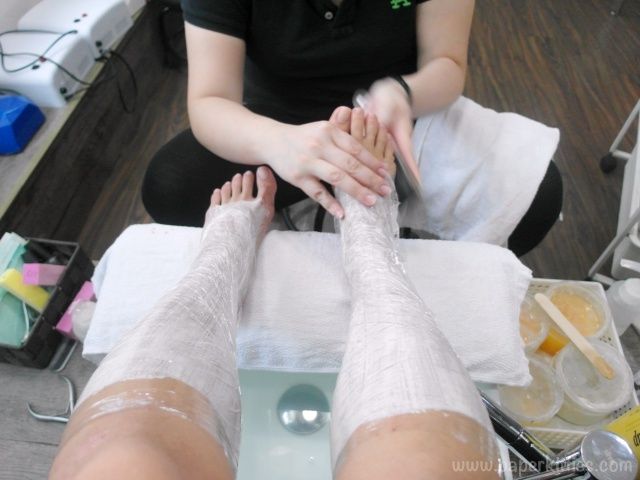 Even the foot file screens are replaceable to ensure the utmost hygiene level for all pedicures, I'm impressed. The overall service was so different from what I was used to – no chatty technicians intruding my daydreams, other than to ensure the colours and patterns I like. It is truly the perfect place to unwind.

My gorgeous #notd! Something pastel and girly with a hint of festive glitter gold!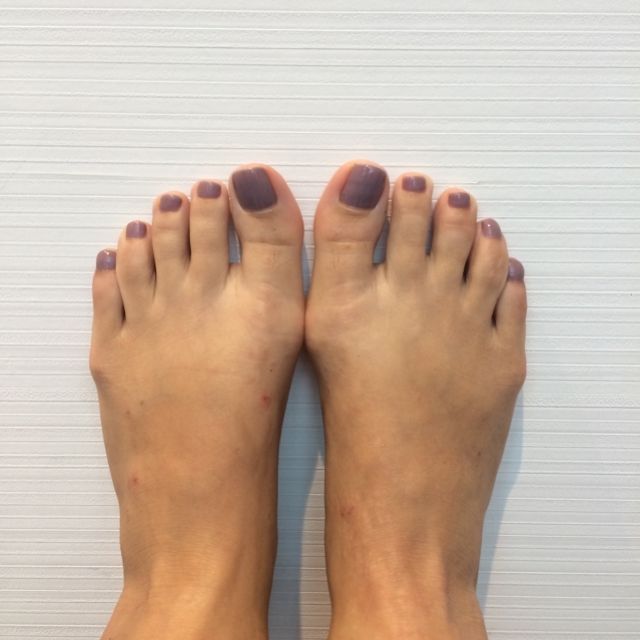 Dusty purple for my happy feet~
What many may not know is that
Polished Hand+Foot Spa
also provides facial service using only Atache products. They have an array of treatments for specific skin problems such as anti-aging, firming, pigmentation etc.. but for me:
My beauty therapist decided that the C Vital Range was best suited for my skin. An innovative treatment based on the effective combination of Vitamin C, E and Lipoic Acid, to enhance the anti-aging and antioxidant effect of the three elements, cancelling out and preventing the harmful effected of free radicals which are responsible for accelerating the skin's aging process. Just like their brand's philosophy, each specific set is only opened upon treatment for each individual, making the products fresh and hygienic.
After the usual double cleanser and toning, glycolic acid was then applied for 8 minutes to help soften white/blackheads (for easier extraction in the next step), remove dead skin cells, lighten fine lines and acne scars. After awhile, a cloth was used to massage my entire face so as to better remove the more stubborn dead skin cells and white/blackheads.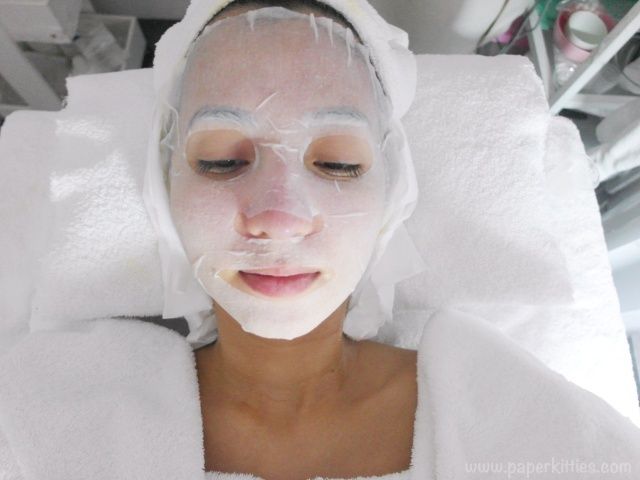 This was then follow up by a facial sheet mask after extraction. You can still see my nose looking really red because my therapist was so meticulous that no pores was left untouched. Yet the entire process was almost painless, I actually dozed off. Lol.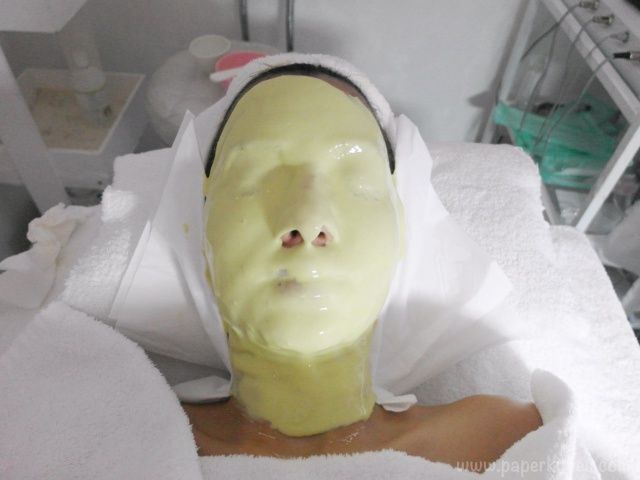 The facial was finished off with a second mask, this time an anti-oxidant one, made of Pure Vitamin C and Green Tea to provide an immediate feeling of elasticity and enables the penetration of Vitamin C in the skin.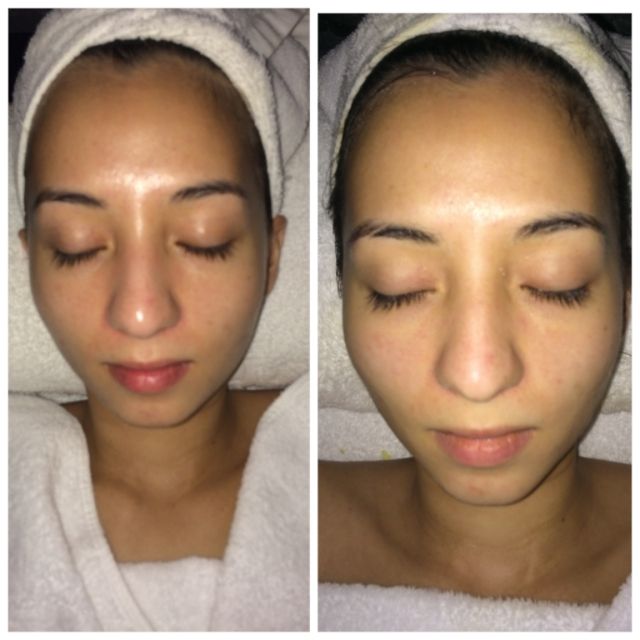 Here's the before and after, I was amazed at how it really brightens up my face..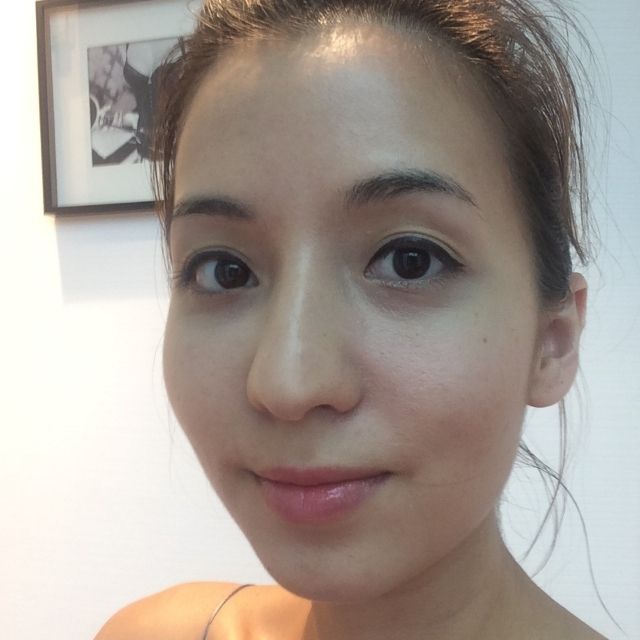 Me with just sunblock and concealer (and a teeny eyeliner) an hour later, I love how glowy and clear my skin love. I'm addicted!
Follow my blog with Bloglovin ♥