Let's kickstart my beauty coverage for Winter 2015 with Anna Sui's Holiday Snow Collection in #01 Frozen Love to take you into an enchanted world of Mystic Snow! This beauty box consists of their popular star lippie, my favorite annasui cheek blushers/highlighter and a mini bottle of snow white glitter to add some luminous shine… all for only $88!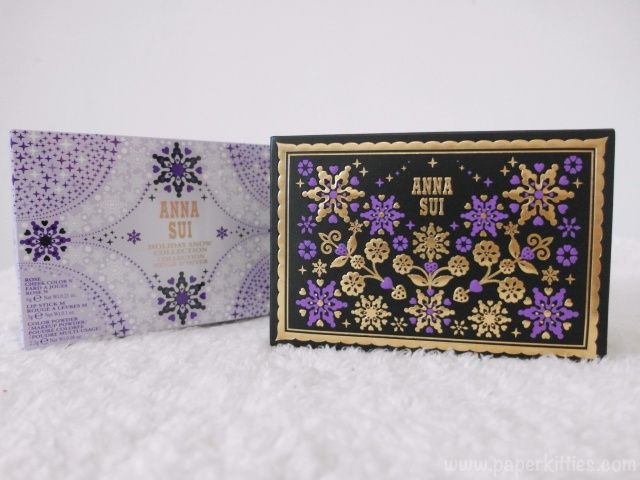 Inspired by snow crystal design, you can expect to be impressed by Anna Sui's purple and gold snowflake-inspired motifs. Anna Sui never fails to deliver pretty beauty essentials in a creative and visually stunning way that we all love! The box is of good durable quality that I will definitely be keeping to put either more cosmetics or accessories.. but definitely can't wait to display it on my vanity alongside my other Anna Sui products 🙂
I picked #01 Frozen Love as it leans towards the cooler hues that I prefer, to give off an ice princess vibe. Another good thing about Anna Sui's cosmetics is that you rarely have to worry about being too heavy handed with them. They are designed to give off a very natural day look – flawless and subtle, just the way I like it. I started my beauty journey perfecting this look only to gradually be suckered into the vintage bold liner and red lips classic that I've always dreamt off. It sure was awesome to be given a beauty set that once again reminded me of my "roots".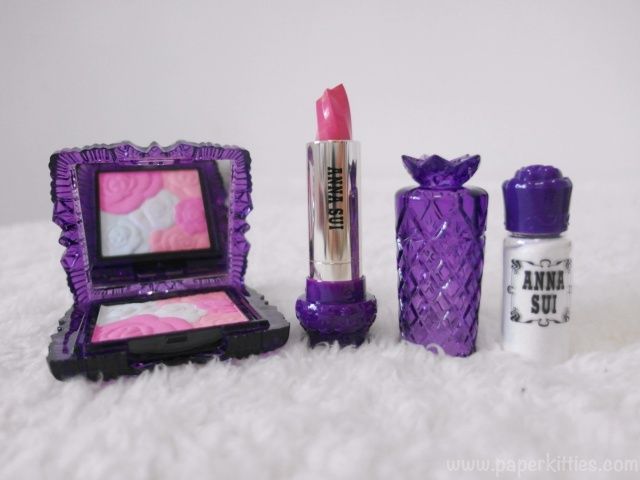 Anna Sui Holiday Snow Collection in #01 Frozen Love basically consists of:
– Rose Cheek Colour N 01, which I think is perfect as a 2-in-1 blusher + highlighter
– Lip Stick M 01 (Bright Pink x Golden Yellow), for the perfect nude lips
– Color Powder Snow White Glitter, good for adding some radiance on your skin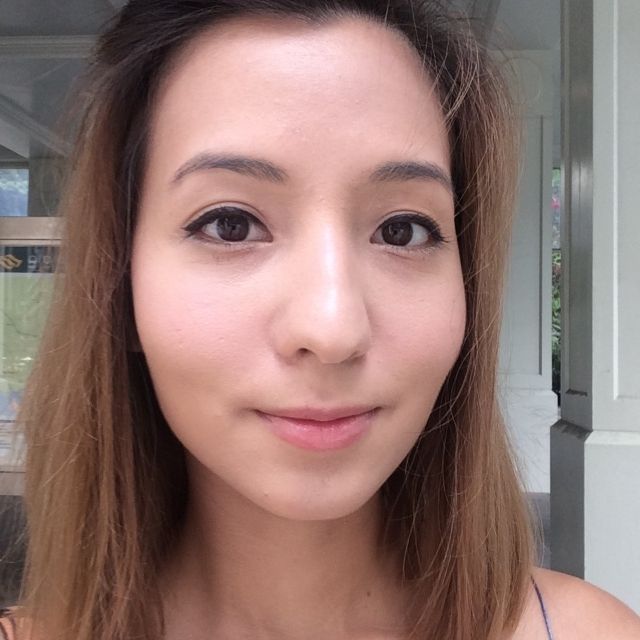 This is my #motd with the help of these trio, no filter needed at all! I like applying the Color Powder on my cheekbones to accentuate them and to also bring out the pinkish glow from my blusher. Just a little goes a long way, it is very pigmented~ If you prefer warmer hues, #02 Thawed Heart will be a good choice instead.
Truth be told, I have been trying to steer back towards this natural look at work recently but have since lost touch of it (the no make-up look is never an easy feat).. so I am super thankful in being able to do so easily with Anna Sui's products! I reckon this is the basic essentials of an everyday look and if you have been contemplating on trying out their products, why not try this Holiday Collection? 🙂
Follow my blog with Bloglovin ♥