Adding on to my Damask Rose Collection (
previously blogged about Crabtree & Evelyn's Damask Rose Cleansing Balm & Cleansing Foam
), I will be reviewing on Crabtree & Evelyn Damask Rose Daily SPF45+++ Lotion & Restoring Eye Cream today!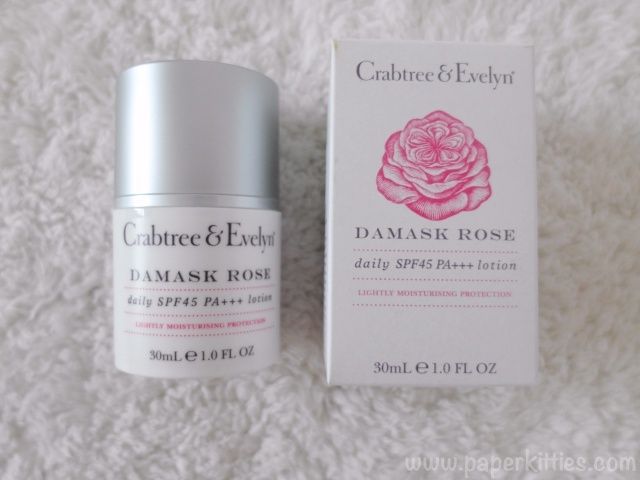 Damask Rose Daily SPF45+++ Lotion
(SGD$45 for 30ml) is a soft, silky and lightweight moisturiser that not only hydrates your skin, it also gives you sun protection to defend your skin against the damaging effect of UVB and UVA rays. If you're not a fan of the typical sunblock scent, you'll be pleased to know that it smells nothing of that sort, only the signature damask rose scent is ever apparent. How soothing right?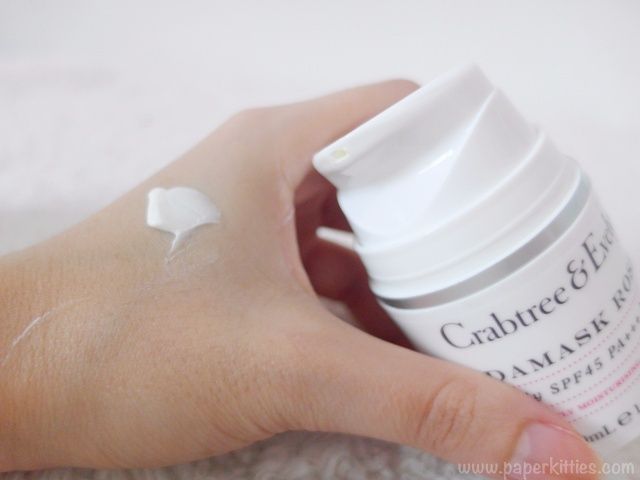 Blended with French damask rose, hollyhock and rose of Jericho (just like the entire Damask Rose range), Crabtree & Evelyn ain't kidding when they say that the
Damask Rose Daily SPF45+++ Lotion
is deeply nourishing for the skin. I find the texture slightly too heavy for my oily skin and didn't really appreciate the slightly greasy afterfeel, but my girlfriends with dry skin couldn't stop raving about it. I really do like the idea of a 2-in-1 moisturiser and sunblock for a quick fuss-free skincare routine but unfortunately it is just not meant to be – though I reckon it will be a great idea to bring it for my next holiday trip down-under! To sum it up: if your skin is dry or you're living in a country with dry climates,
Damask Rose Daily SPF45+++ Lotion
will be ideal for you.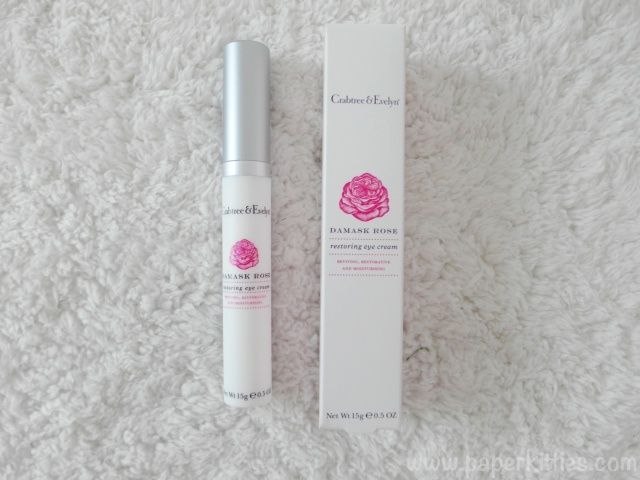 Moving on to
Damask Rose Restoring Eye Cream
(SGD$50 for 15ml), it is a luxuriously moisturising eye cream which offers extra hydration and restoration for the eye area. Concocted along with the signature trio ingredients as listed above, this eye cream also contains hyaluronic acid to help hydrate and soften the delicate skin under the eyes.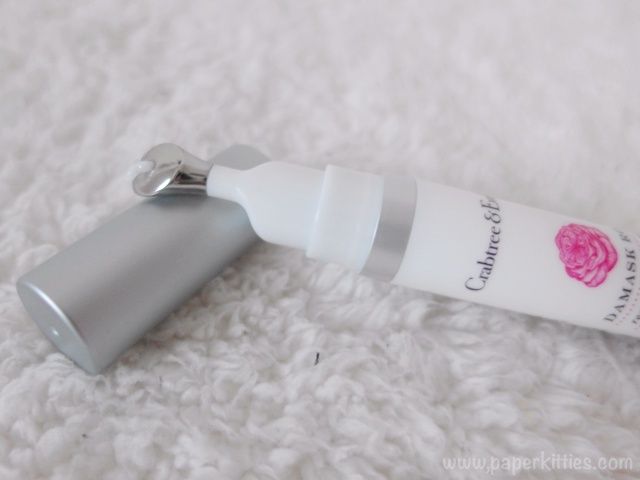 The highlight is definitely the metal applicator that offers an immediate cooling and soothing effect, perfect for massaging my puffy eyes in the morning. It is very fuss-free (just twist and apply) and you won't have to worry about putting too much pressure on your eyes without quite meaning to since there's zero contact between your eyes and fingers. Amazing hey!
Follow my blog with Bloglovin ♥