If you are an avid shopaholic at Ion like me, you would have already noticed the newly opened Origins (first standalone store in Singapore), beckoning you to explore this new interactive retail store. Bringing key pillars of Origins to life, it is thoughtfully categorised into several touch-points to cater to different needs, encourage exploration and discovery of the brand heritage.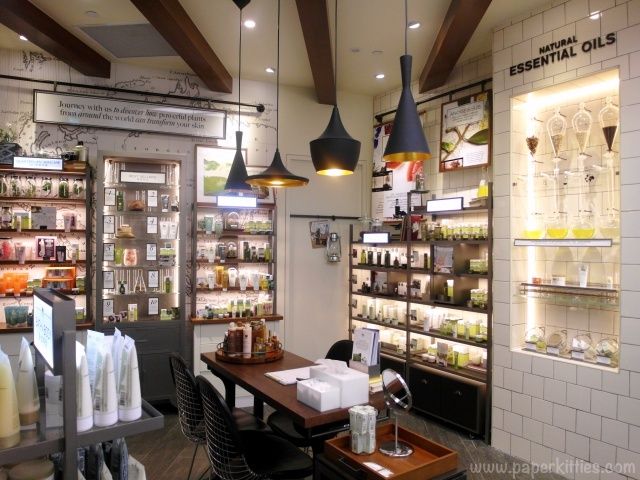 Compelling stories of discovery, heritage and provenance of Origins, rare ingredients are scattered throughout the shelves for you to easily identify the products key ingredients with. I personally love the modern day science lab design that features white tile, metal shelves, dark gray filing cabinets and a "greenhouse".. every nook and cranny of the store is so instagram-worthy!
This new concept is designed to enhance ease of navigation with an immersive, personalized and high-touch overall shopping experience. It allows consumers to choose whether they want to explore and experiment on their own or receive a personal consultation from Origins guides. With categories such as Quarter Life Skincare, Best Sellers, Daily Skincare to Dr Weil for Origins, Age Correctors and even a full Mask + Samples Corners.. there's bound to be something to cater to your needs! This makes me greatly appreciate the idea of enabling me to explore the store on my own without having to rely on a shop assistant unless necessary – stress-free shopping! (Not like the girls were bad, they were in fact the friendliest bunch ever!)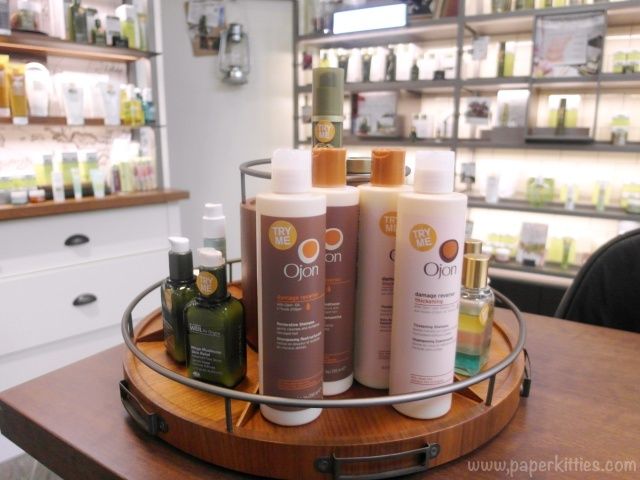 Ojon – intensive hair treatments made from pure Ojon Oil; I have never noticed this exclusive range until I saw it at Origins! Using potent ingredients from nature, get ready to transform your hair back to its healthy locks regardless the damage 🙂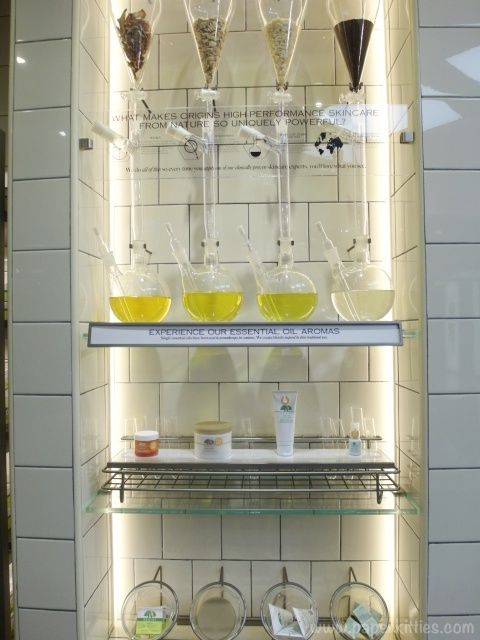 The first thing that caught my eye when I entered the store is actually this floor-to-ceiling greenhouse wall that has an ornate essential oil display that brings the brand's iconic sensorial elements to life. Behind the product and ingredient stories told in the shelves, clinical claims and proof of efficacy validate the powerful natural ingredients. In short, it shows the process of Origins product: from the extraction and combination of ingredients to selling into the market using renewable resources for packaging.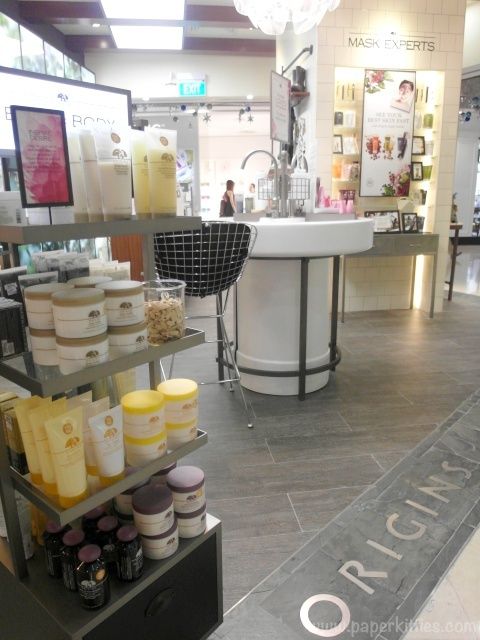 There's also a separate display presenting a breadth of Origins signature bath and body products that promote wellness and sensorial relaxation. My favorite? Calm to your senses (sitting at the bottom shelf)!!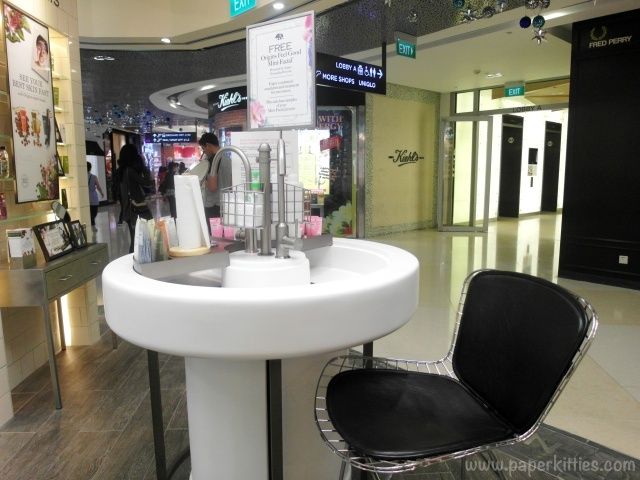 And how can we forget Origins famous mini facials? A large communal sink where consumers are invited to relax, engage with the products,
discover Origins powerful natural ingredients and indulge an informal skin care consultation. I have tried one session on my trip to Origins, and have loved the detailed one-to-one session with my Origins guide to enhance my knowledge for the products whilst experiencing how I really feel about them before committing to it. My skin came out looking much more hydrated and refresh, a good perk-me-up I reckon.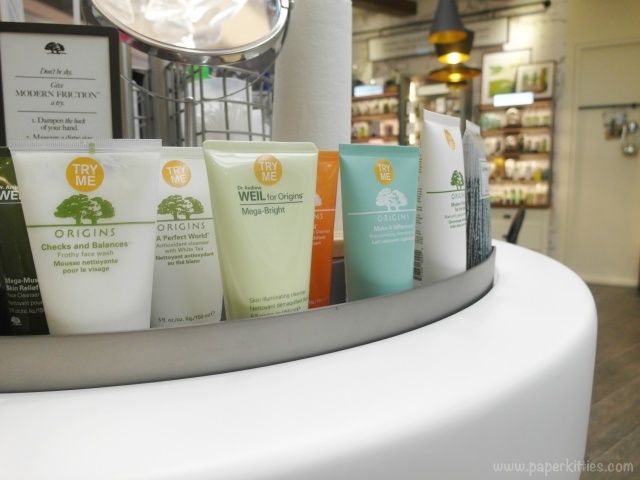 Basically all products are available for trying during the personal consultation, making the entire experience very relaxing but engaging. But if you would prefer exploring on your own instead of a guided consultation, feel free to do so! In fact, don't forget to stop by the sample wall which includes rows of glass, candy-store style jars, giving you the opportunity to select and test products at home before purchasing. But let's be gracious and not take this mini treat for granted ya?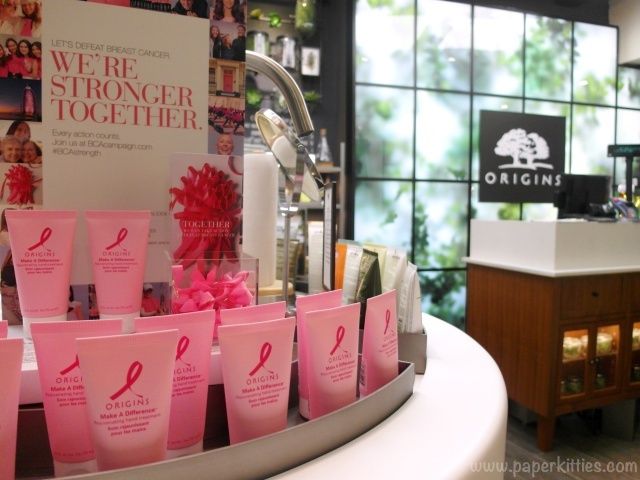 Origins for Breast Cancer Awareness month ♥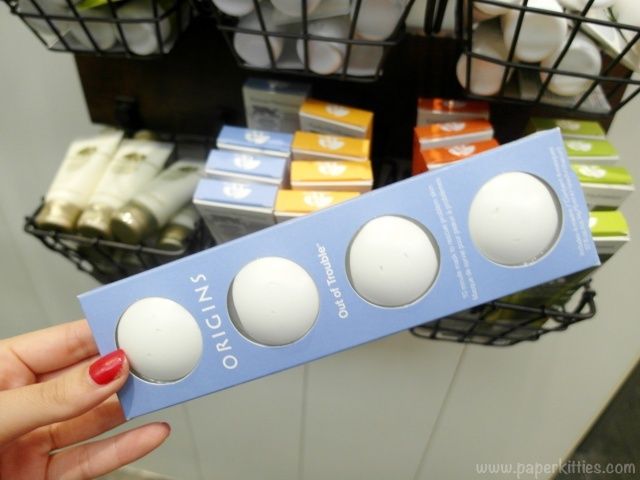 And for those who have caught the wanderlust bug, please do not forget to make a mini stop right in front of the cashier for your travel essentials. Conveniently packed for your upcoming trips (and very reasonably priced, may I add), it's ideal to stock up some masks and must-haves without adding more weight into your luggage!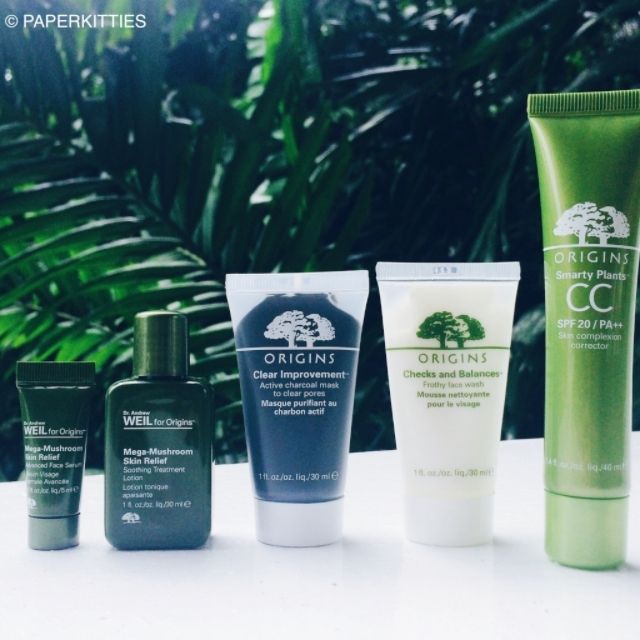 Located to the left of the cashier stands a very unique category not known to many, and that will be the
Origins Pollution Defense Skincare
section carefully picked to comprise a regimen that aims to detox, strengthen and protect defenders from nature fight against pollutants. Perfect to up our pollution defense during this horrible haze season, don't you agree?! Here's a brief explanation to let you in on it:
1. Cleanse and detoxify twice daily to help remove pollution particles and minimize the damaging effects of environmental aggressors. Checks and Balances Frothy Face Wash detoxifies skin and balances dry and oily areas, while rich foaming cleansing agents remove pollution along with dirt and debris.
2. Draw out deep-dwelling debris two to three times a week with Clear Improvement Active Charcoal Mask, a purifying mask that unclogs pores to clean and purify.
3. Disarm and Strengthen your skin to hold in moisture and keep out dirt and irritants. Dr. Andrew Weil for Origins™ Mega-Mushroom Advanced Skin Relief products act like a smart breathable shield to help recreate the lipid layer and physically help disarm pollution while strengthening skin's resilience. Use Mega-Mushroom Soothing Treatment Lotion to calm, soothe and hydrate skin to strengthen skin's overall resilience and health. It is also good for relieving eczema, if you happen to have it like I do.
4. Next, apply Mega-Mushroom Face Serum followed by Mega Mushroom to help calm and soothe redness and moisturize to reinforce skin's barrier and block out irritants.
5. Lastly, neutralize the damaging effects of pollution and free radicals by using Smarty Plants™ CC SPF 20 Skin Complexion Corrector to protect skin against the damaging effects of pollution and smog. And voila, your skin is now ready to fight all these external pollutants!
Follow my blog with Bloglovin ♥