I first chanced upon this well-loved San Francisco brand during my undergraduate days in Australia! Intrigued by their tongue-in-cheek product names with crazy "pin-up girls" inspired packaging, it is no wonder that
Benefit Cosmetics
had won my heart since then. These days, you can easily get them at any Sephora outlets with bestselling products such as the
Benetint Cheek & Lip Stain, They're Real! Lengthening Mascara, Hoola Bronzer etc..
I will be surprised if you haven't found your personal favourite yet!
If you're as impatient as I am when it comes to wanting to get your product asap but can only do so during the weekends (since I'm forever stuck in the office), here's something that will make your day! You can now easily shop
Benefit Cosmetics at Luxola
from the comfort of wherever you may be – Enjoy free shipping on orders $40 and above, or even next day delivery!And if you're still unsure on what to purchase from the webstore, here are a couple of my favourite!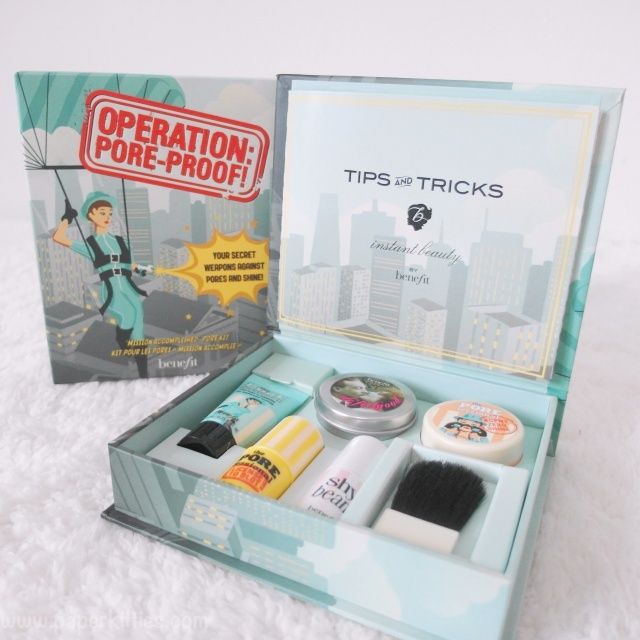 In today's post, it's all about the
Operation Pore-Proof
to combat the oily T-Zones against the crazy humidity in this country. A priming, "instant porefection complexion" kit that minimizes the appearance of pores and shine, featuring:
– The POREfessional deluxe sample
– The POREfessional: Agent Zero Shine deluxe sample
– The POREfessional: License to Blot deluxe sample
– Dr. Feelgood deluxe sample
– Shy Beam deluxe sample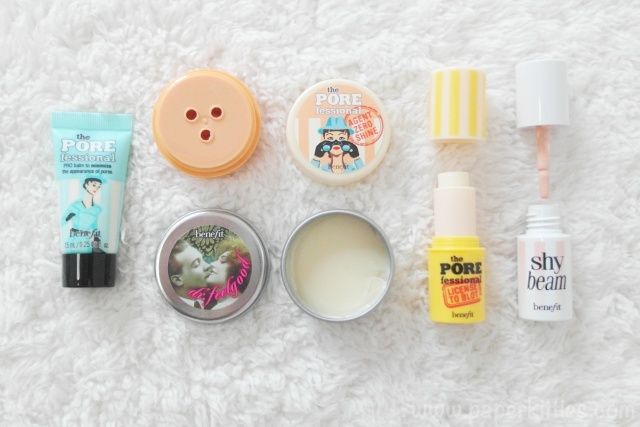 These minis are ideal for on-the-go situations or when you wish to try out a range of products for the first time without being sure if it suits you. I highly recommend buying
Benefit Cosmetics
kits as presents for the special ladies in your heart, you just can't go wrong with it! They even have a tips & tricks booklet attached to ensure that you're using the products the right way so as to fully utilise their benefits 🙂
I find this little set perfect for lazy days as perfect because it keeps my skin looking smooth and even without having to pile on makeup. My favourite of the lot is definitely the Agent Zero Shine which brightens and evens out skin tone and also the Porefestional primer to help my skin stay matte with minimised pores all day.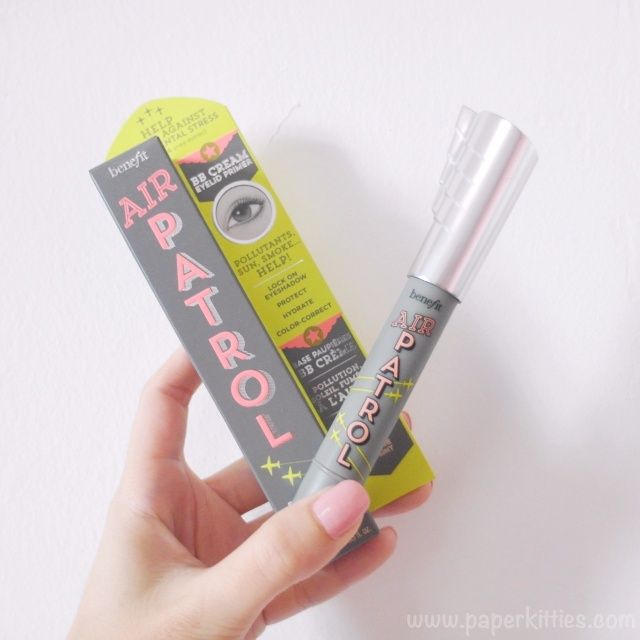 Another
Benefit Cosmetics
product I am currently obsessing over is none other than
Air Patrol
! This BB eyelid primer provides colour-correcting benefits that can be worn alone for a flawless finish or before applying eyeshadow to prevent creasing, fading and smearing for longer lasting results. It also protects your eyelids from sun (Contains broad-spectrum SPF 20), smoke and pollutants so that your skin stays youthful.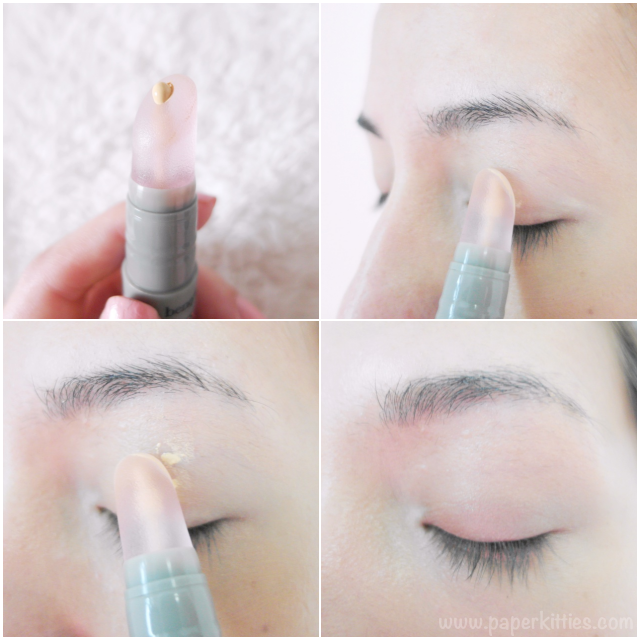 I like the CushionCalm™ tip for its simple and pressure-free application. It feels like I am massaging my eyelids whenever I'm using it and I can even skip the brushes/finger when it comes to applying this BB primer. I find that a little goes a long way with this, and love how my eyeshadows and eyeliner stay on the whole day without smudging or creasing the slightest bit (as long as I don't rub my eye viciously….) ;p
Follow my blog with Bloglovin ♥