The theme for Anna Sui 2015 Autumn Collection is all about the secret to amazing skin: just one swipe to reveal radiance and achieve perfection… It's all about the base to leave your skin glowing! Read on to know my picks 🙂

Anna Sui Illuminating BB Cream, SPF 30 PA++,SGD $39
This high-functioning BB Cream works as a sun block, primer, foundation and skincare. One can expect to achieve glowy, pore-less, plump skin that's long wearing with continuous moisture. The coverage is light to medium, making it ideal for daily usage, but you'll still need concealers for major blemishes.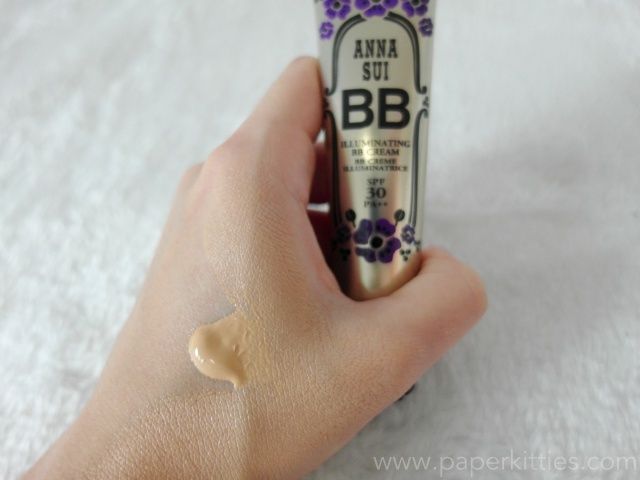 Anna Sui Illuminating BB Cream comes in 2 shades: 01
light beige
and 02
medium beige
, I'm using the latter as seen above. The honey-like texture feels rich and moisturising, yet easily glides on my skin, leaving me with dewy, pore-less skin. Due to its rich texture, I was initially concerned that this BB cream will be too much for my oily skin in this humid weather but thank goodness my worries were for naught. It stays put the entire day without streaking, and even survived my mookata feast.. I'm impressed!

Anna Sui Loose Face Powder N, SPF20 PA++, SGD$65
And here comes my favourite Anna Sui product: loose face powder! Anna Sui's loose powders are always so finely milled to keep my shine at bay without looking powdery/ dry at all. This face powder uses the trick of light to leave skin looking pore-less and flawless, basically the finishing trick that vanishes into your skin!
Anna Sui Loose Face Powder N comes in 3 shades: 200
Purple lucent (with silver pearls)
, 700
light beige
and 701
natural beige
. I'm using #701 and it basically works as either additional coverage when I'm using my Anna Sui Illuminating BB Cream, or for lazy days when I want minimal fuss-free coverage to give the illusion of smoother skin whilst controlling the shine.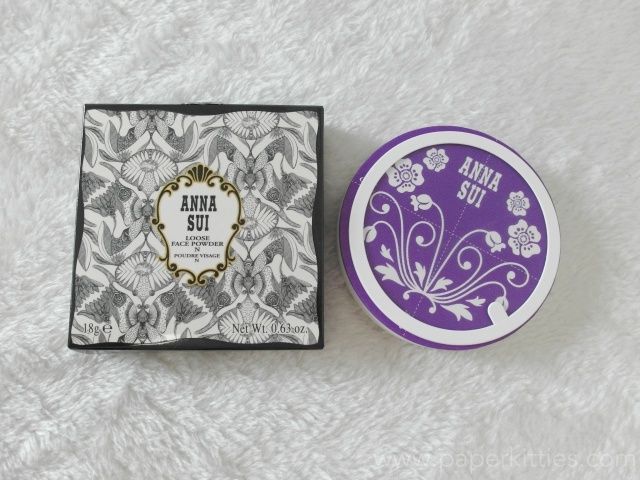 You can also Anna Sui Loose Face Powder N Refill at SGD$48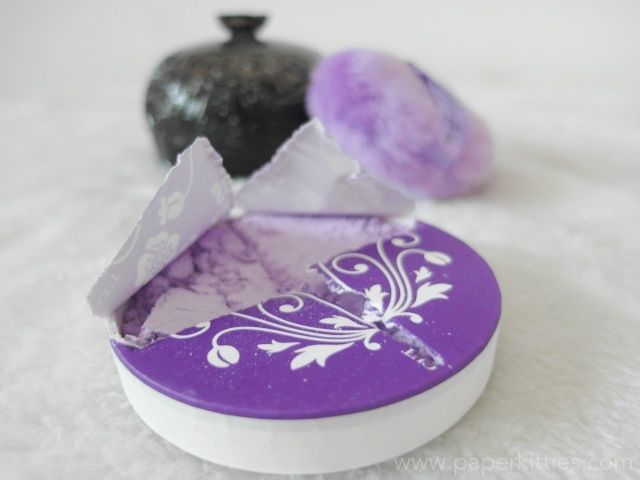 So here's featuring shade #200 – my absolute must-have finishing powder. This is especially ideal if you have dull and sallow skin and would love to have your skin looking much brighter and radiant to cancel out the yellow tone. Due to its very fine shimmer, you can use it either as highlighter or all over healthy looking glow, as for me~ I love patting it all over my T-Zone and jawline since it's long-lasting with pretty awesome oil control 🙂

#MOTD with my dearest Linda! I was using Illuminating BB Cream #02 & Anna Sui Loose Face Powder N #200 (on T-Zone) when I was still a blonde.. x
Follow my blog with Bloglovin ♥