Editorial
I was first introduced to
Radical Skincare
early last year, where I had the privilege of meeting half the founder and president of
Radical Skincare
and truly understanding the brand (more on the brand
here
). I figured it's been awhile since I have properly covered on the
Radical Skincare
, so let's get back to exploring the products again!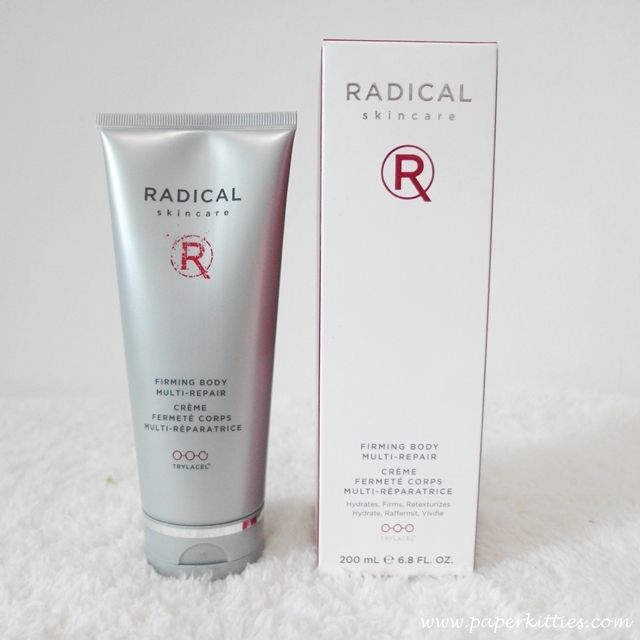 Radical Skincare Firming Body Multi-Repair
A new way to help erase your body's signs of aging, this moisturizing multi-action crème delivers the anti-aging power of a concentrated serum. infused with skin brightening properties, Radical Skincare Firming Body Multi-Repair is rich in potent antioxidants and high performance actives to help improve collagen synthesis, skin drainage, and natural lifting properties. Infused with skin brightening properties that help to reduce and prevent the look of dark spots for more youthful-looking skin, it also aims to leave skin feeling more hydrated, your skin will look smoother, firmer, brighter and younger.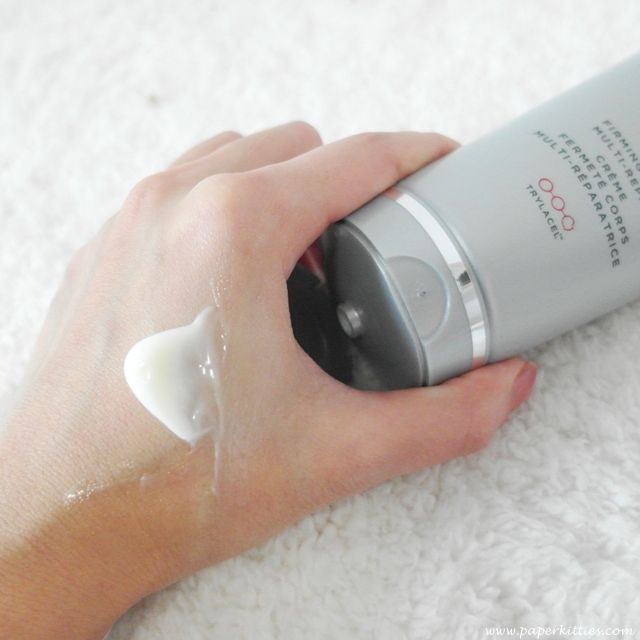 Well, I am not ashamed to show how this product is so frequently used by me, it's logo has started fading :p I didn't think much about it initially and just treated it as my usual night body cream.. that was until I noticed a week later that my eczema was fading! Although it didn't help my eczema heal completely (we know how impossible that is), but I'm impressed at Firming Body Multi-Repair managed to keep it well under control; nourishing and hydrating my skin to provide real comfort to my otherwise dry skin.
I wouldn't advise using it during the day as I find it too rich to be used during the day due to our humidity level, my skin became slightly greasy throughout the day – so just stick to using it at night!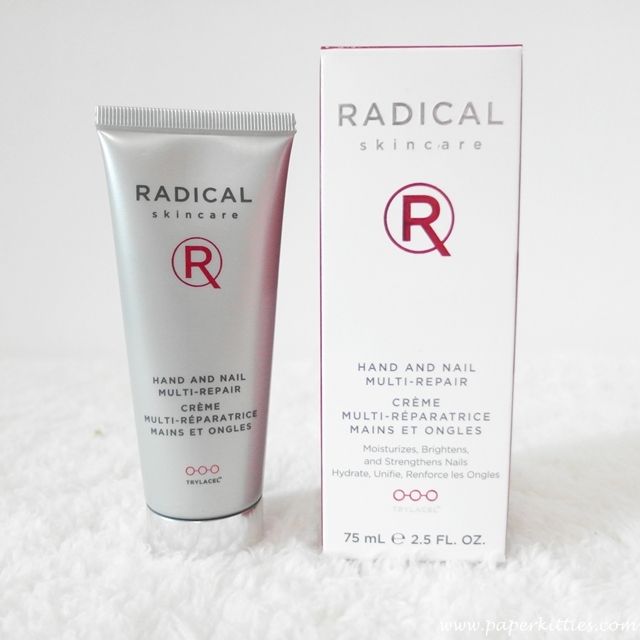 Radical Skincare Hand & Nail Multi-Repair
An all-in-one anti-ageing treatment for your hands. Radical Skincare Hand and Nail Multi-Repair Crème contains an extract of natural myrrh known for its nail strengthening and cuticle conditioning properties. Its anti-sweat properties also help keep palms dry while this silky creme provides extreme moisture and reduces signs of ageing (wrinkles, spots) on top of hands.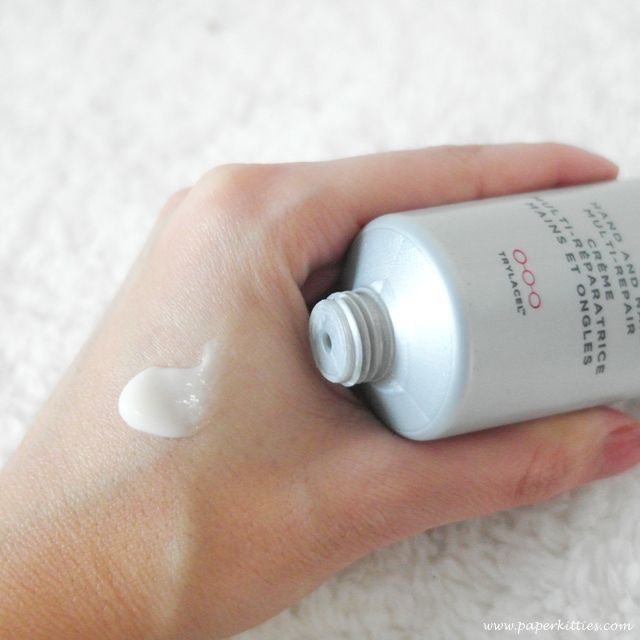 Radical Skincare Hand & Nail Multi-Repair is basically happily sitting at my office desk these days since that is when I used hand creams the most (I really hate touching paper). Despite the generous amount applied religiously, my hands are left silky to the touch, with no oily residue. And when there's leftover, I simply massage them onto my nails and cuticles to strengthen them. Very convenient!