Editorial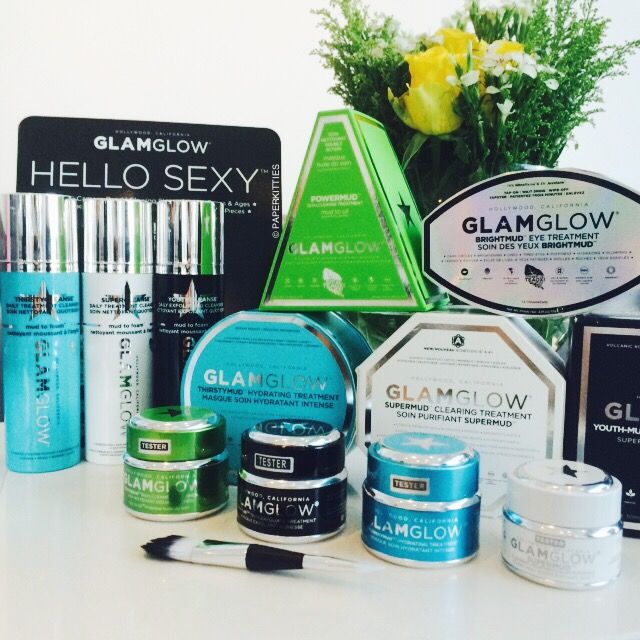 I remember being a teenager, always reading up on magazines talking about cult beauty favourites and never understanding the big deal on what it is about. That was until I laid hands on my first Glamglow mud mask and never turned back. 'til date, I have owned every single one of Glamglow's masks, repeatedly purchased SUPERMUD™ and am now a proud owner of their three newly launched mud-to-foam cleansers: SUPERCLEANSE™, THIRSTYCLEANSE™ and YOUTHCLEANSE™!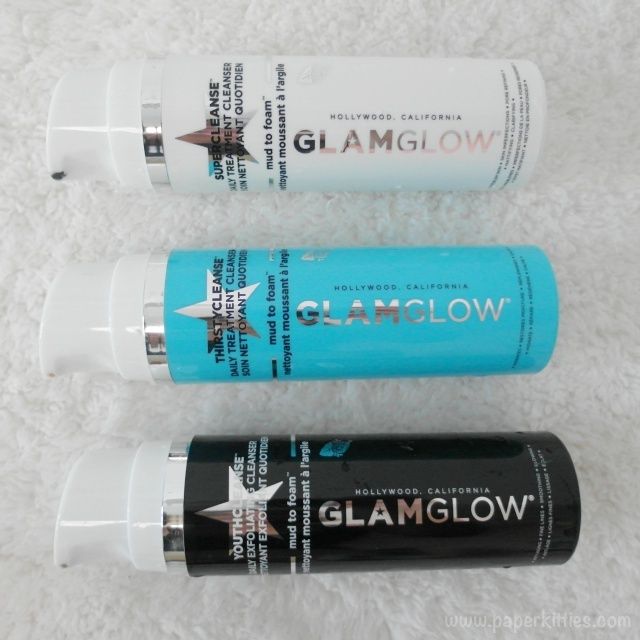 Being the first few mud-to-foam cleanser in the market, you can now use your favorite Glamglow product in a more regular basis without burning a hole in your pocket. Yes, you hear me right, the new Glamglow cleansers are half the price of their mud masks! If you have always been intrigued by the brand, I would recommend that you start with the cleansers as they are very similar to the masks version.. just much more gentle. Each cleanser comes in a pump that dispenses just enough product to cover your face; I like to use mine in 3 pumps though, cuz I'm generous like that. Here are the deets of each product: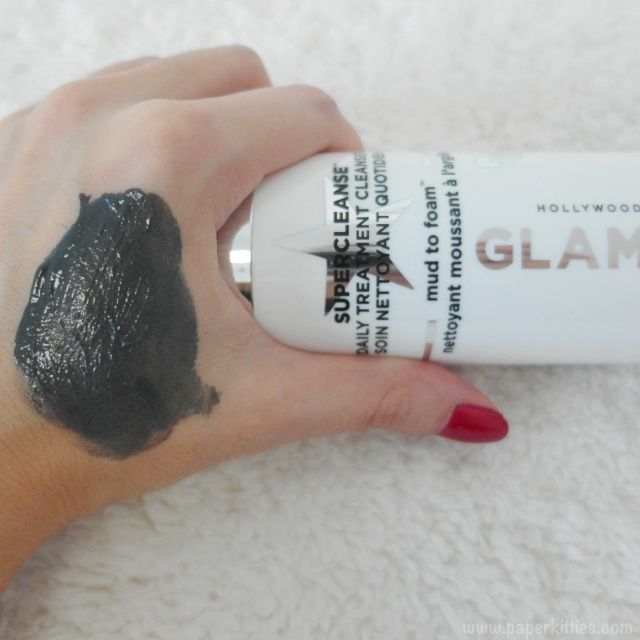 SUPERCLEANSE™ – Daily Clearing Cleanser
Powered by:
K17 & Mediterranean Clays – Detoxify, refine skint texture and balance skin
Bamboo Charcoal – Provides balanced detoxification and replenishment to the skin
Licorice Root Extract – Helps improve skin tine and calm irritated skin
Black Cumin Seed Extract – Antimicrobial and antioxidant
Teaoxi's Eucalyptus Leaf Powder – Delivers natural eucalyptol, natural linalool oil and powerful flavornoids to the skin through Glamglow's patented technology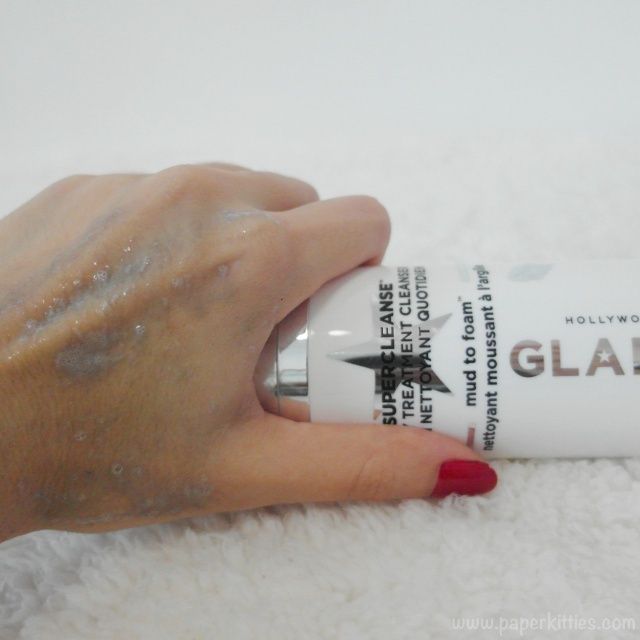 SUPERCLEANSE™ is ideal for problematic skin, skin imperfections pore refining, mattifying and clarifying. I use this on my face dry and actually treat it like my SUPERMUD mask before adding water so that it turns into a gentle and effective foaming lather to dissolve oil and makeup, rinse away pore-clogging debris, impurities and excess oil. Designed to reduce the appearance of skin imperfections, absorb excess sebum oils and create a mattified super clear complexion; I would personally recommend that you use it 2-3 times a week instead as it can get pretty drying – yes, that coming from someone who treats and scrubs her skin like a toiler (quoted from Linda, LOL).
THIRSTYCLEANSE™ – Daily Hydrating Cleanser
Powered by:
Rare Brazillian Yellow Clay – Helps remineralize the skin and rinse away impurities
Pure Green Coconut Water – Immediately boosts and replenishes skin for intense hydration
Olive Milk – Replenishes skin for supremely smooth texture
South Pacific Plumeria Blossom Extract – Restore the skin's barrier function
Indian Gooseberry – Revitalizes and restores natural skin clarity and translucency
Teaoxi's Olive Tea Powder – Micronized to deliver natural linoleic acid to maintaint moisture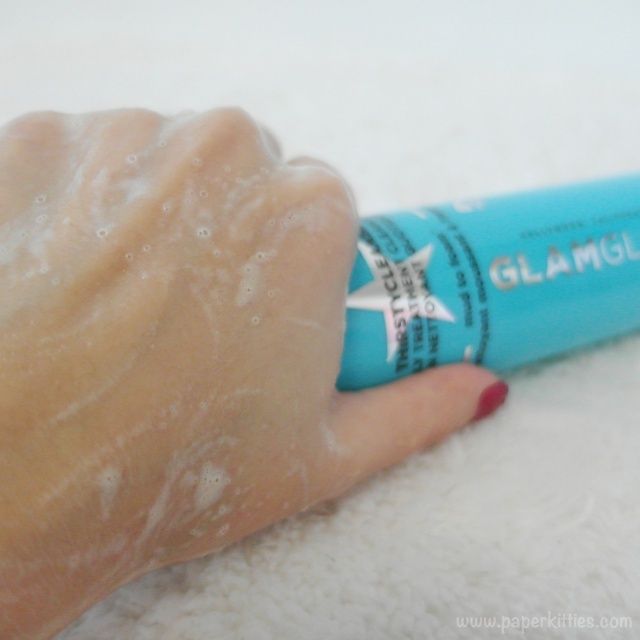 A revolutionary cleanser for hydrating, restoring moisture, replenishing and calming the skin; THIRSTYCLEANSE™ transforms from mud into a moisture rich foaming lather to gently and effectively rinse away makeup, dirt and impurities while deeply moisturizing skin for a hydrated, silky and dewy fresh complexion. I find THIRSTYCLEANSE™ the most gentle among the 3 cleansers and would reckon it safe to be used daily, morning and/or night. My face was going through a dry spell after my laser treatment and this had got to be the most soothing cleanser in my collection at that point of time. However, I like this scent the least – a mix of coconut and almond, too tropical for me :/
YOUTHCLEANSE™ – Daily Dual Cleanser
Powered by:
French Sea Clay – Boosts cellular renewal to revitalize skin
Microalgae scrub – Gently exfoliates the skin
Phytic Acid Extreme – Exfoliating acid to restore natural skin radiance
Brazilian Superfruit Acai, Guarana & Acerola – Potent Antioxidants
Vitamin C – Spees up skin's natural renewal process
Flaxseed & Quinoa – Rich in omega-3 essential fatty acids for stronger, healthy skin
Teaoxi's Green Tea Leaf – Delivers EGCG super antioxidants & polyphenols to protect against free-radicals, working with ground Ginkgo Biloba Leaf to optimize the skin's natural renewal process.
Ending with my favourite of the lot is none other than YOUTHCLEANSE™. It's funny how I wasn't too crazy over its mask version but this exfoliating cleanser has won my heart. Ideal for anti-aging, reducing fine-lines, smoothing skin and giving your skin a noticeable glow, it is great for exfoliating those persistent clogged pores too. YOUTHCLEANSE™ is ideally used to dissolve makeup and impurities, remove dead surface cells and gently exfoliate, cleanse and renew skin to creat a more youthful, glowing and super radiant complexion.
Although I tend to use my clarisonic along with my SUPERCLEANSE™ and THIRSTYCLEANSE™, but due to the exfoliating bits that doesn't dissolve with water, I would just skip my cleansing device whenever I'm using YOUTHCLEANSE™. It is not too harsh for daily usage, but since I am mixing a lot of products at the moment (I use various types of wash-off masks on a daily basis), I tend to use it 2-3 times as week as well.
So.. what's your favourite Glamglow cleanser at the moment?
I would love to hear from you!

X